Fashion Friday: Boston Buys!
As the years pass, we twenty-somethings have a harder time coming up with actual THINGS we want for Christmas. YES this is a first world problem. I mean, this is Fashion Friday after all. And it's easy to just ask for a gift card – of the general (Visa, AmEx, etc) or more specific variety. I did just that this year and my family members were very generous towards me. Thanks to my recent Boston father/daughter trip, my Christmas presents did not last long. However, they have been transformed into Fashion Friday finds that I'm here today to show you!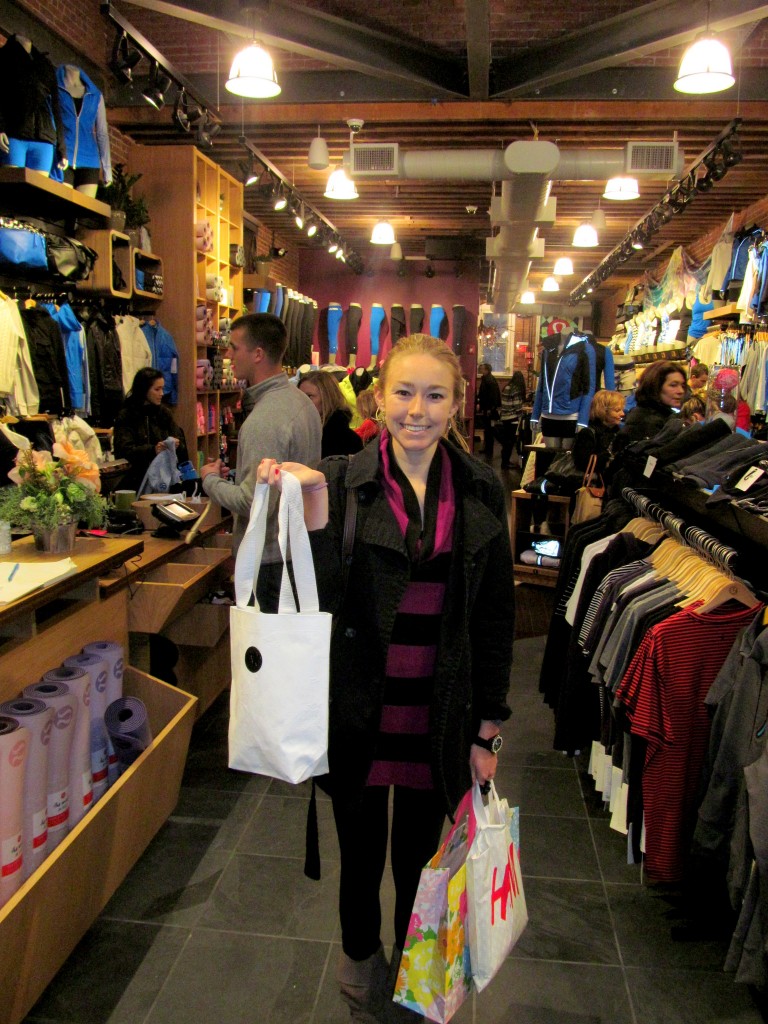 My most exciting finds are my first-ever Lululemon purchases! I am a cheapo and also have WAY too many workout clothes, so I have never been able to muster up the desire to spend a ridiculous amount of money at Lululemon. Don't get me wrong, the stuff is adorable. But seriously…it doesn't need to be that expensive. So I asked my parents for a Lululemon gift card for Christmas, specifically so I would be able to let myself buy one of their super-cute, uniquely designed workout tops. My mom was going to get me $25, but once she checked out some price tags in the store she upgraded me to $50. The gift card came in an adorable little zip pouch and as she said, "It better have!"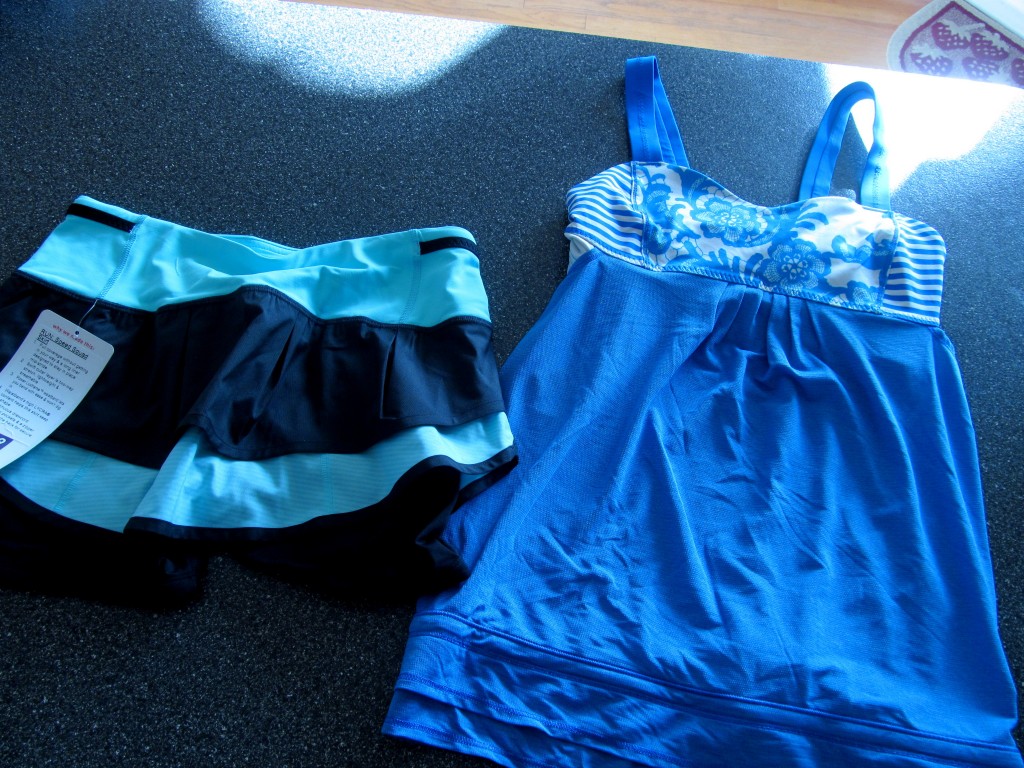 I not only purchased the above Back on Track tank ($64, holy moly) but also stumbled upon the only workout skirt they had left on sale, which just happened to be my size, and only $39. I jumped at the chance to purchase a Lululemon skirt for that little, especially since I've always wanted one and adore wearing workout skirts during choreographed fitness classes – they make me feel reallyyyyy fancy.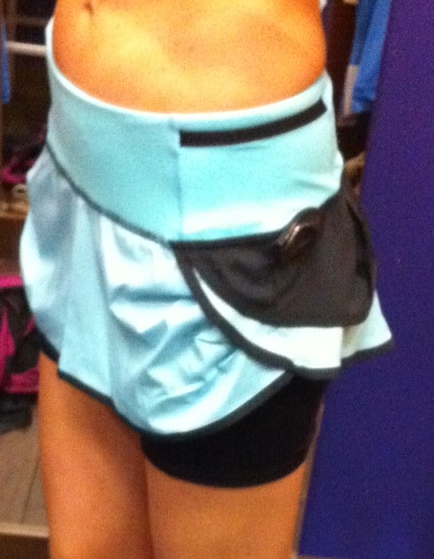 I swear the rest of my finds don't have so much wordiness attached to them. But I am happy to share that I didn't have to use my own money on any of this stuff…and am now nearly out of Christmas money. Who said it had to last past December anyway?!
As you can see, I made out well during the Boston shopping trip. My poor dad didn't find anything except socks at Marshall's, but he was a gem and waited for me throughout much of this adventure (except when I was in Forever for well, forever…he hit up Sonsie for a beer and football at that point). Of course, he was also willing to take embarrassing photos of me in Lululemon with my shopping bag. Luckily the sales clerk didn't judge me TOO hard…I think.
Have you ever purchased any Lululemon apparel? If so, and if you didn't have a gift card…HOW DID YOU DO IT?!
What's your favorite of my finds?
Do you have any Christmas money left? Please say no and make me feel better 😛