My Hair Cuttery Look!
Disclosure: I have received promotional consideration and a free salon service from Hair Cuttery.
I love living in Boston, but something I've noticed about living here compared to Connecticut? Beauty services are more expensive! Even my nail polish changes are a couple bucks more expensive…and don't even get me started on hair! I still see my go-to CT hairdresser for highlights, but not often enough to keep split ends from running my hair ragged. So when Hair Cuttery reached out to me about trying out their services, I was all over visiting for a trim – and a special style surprise at the end!
Certain stylists (called "Master Stylists") at Hair Cuttery locations do take appointments, but only at certain hours of the day. Mostly it's a "level playing field" AKA walk-ins only, but if someone has a favorite stylist, he or she can elect to wait until that particular person is available. I walked in and was told I had a 20-3o minute wait in front of me, but that was no problem since my local TJMaxx happened to be right around the corner! A few impulse-buys later and it was my turn!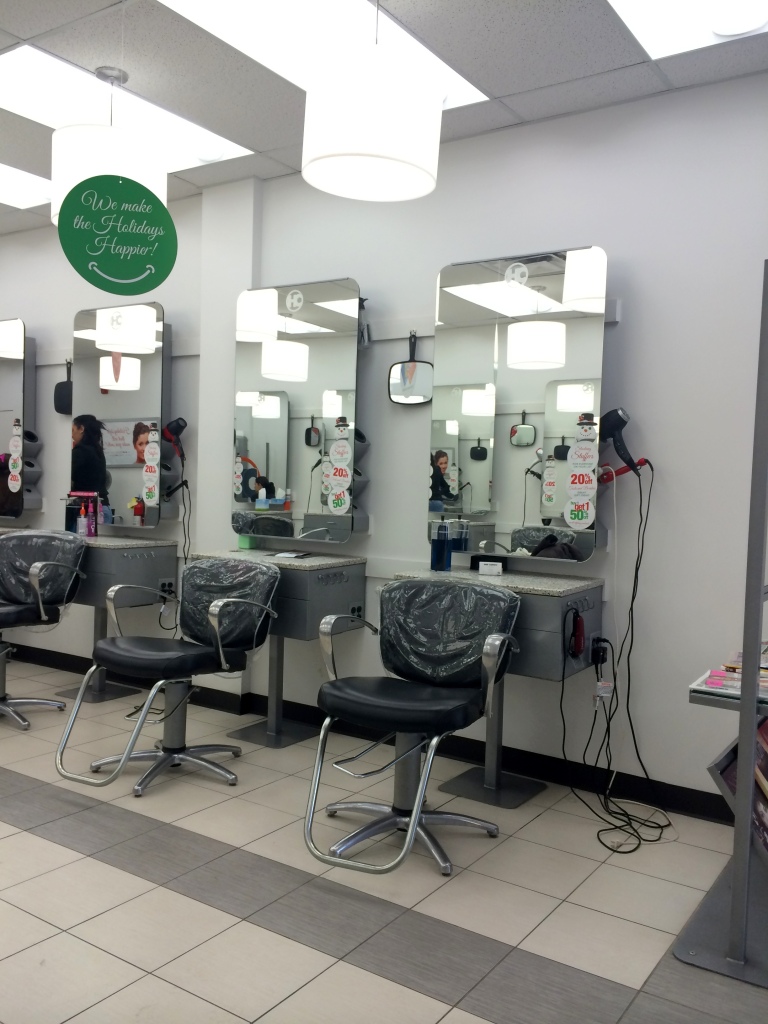 I feel like a jerk for not being able to recall my stylist's name, but she was such a sweetheart! We chatted throughout my visit and didn't even mind when I had to ask her to take an awkward "before" photo:
I just asked my stylist to clean up my layers – after the customary hair washing of course. Is there anything better than getting your hair washed at the salon?!  
She used some very interesting clips to "parse out" my layers and I couldn't help but vibe on some Coolio.
Since I was headed to an outdoor tailgate that evening, I thought a more functional finish to my cut would make more sense than something glam like a blowout. I love any style I can't do myself, so I asked for a funky French braid!
As for the cut itself, I know these "after" photos don't show it, but my hair has definitely felt great these last few weeks. Nothing like the feeling of a new cut, and how much easier combing my hair gets without all those split ends. Plus isn't the braid so much cooler to look at?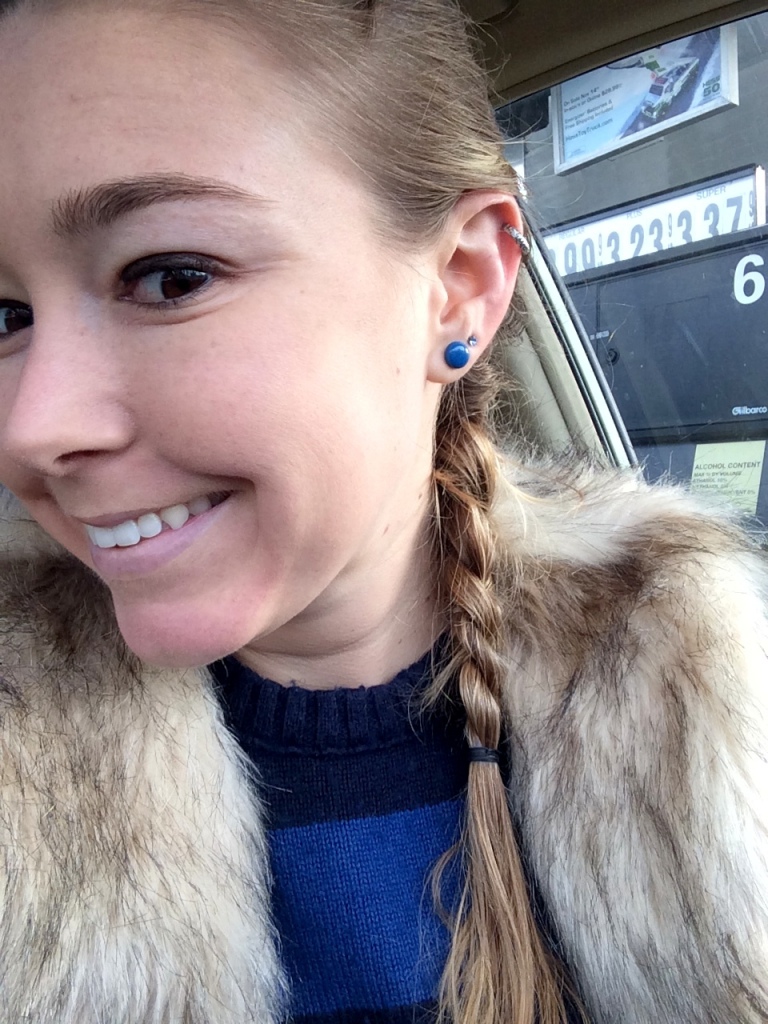 I received a lot of compliments on the braid during my evening activities, and though I was fortunate enough not to have to pay for these services, the shampoo, trim, and braid would have cost me just $24! For something as quick and simple as a trim, a visit to Hair Cuttery would definitely be a no brainer. I'll be back…they even offer a shampoo/blowdry package for just $17. If you are in need of a blowdry and aren't concerned about the lush accommodations of blowdry bars, that would be just perfect!
Thank you to Hair Cuttery for the chance to try out some great beauty services in my neighborhood! If you are a Hair Cuttery customer, be sure to share your "after" photos using hashtag #MyHCLook!
Have you ever visited a hair styling chain for a cut and/or style?
Do you splurge on hair care, go with the bare minimum, or somewhere in the middle?