I'm so glad that Kaitlin moved to Boston in time for us to celebrate her birthday together! We spent late afternoon/evening of her special day at Chestnut Hill Square in the nearby suburb of Chestnut Hill.
The outing started with a trip to Francesca's to pick out a necklace and pair of earrings. As Kaitlin said in her recap post, having a girlfriend there for feedback made the daunting task of selecting from many options a bit easier.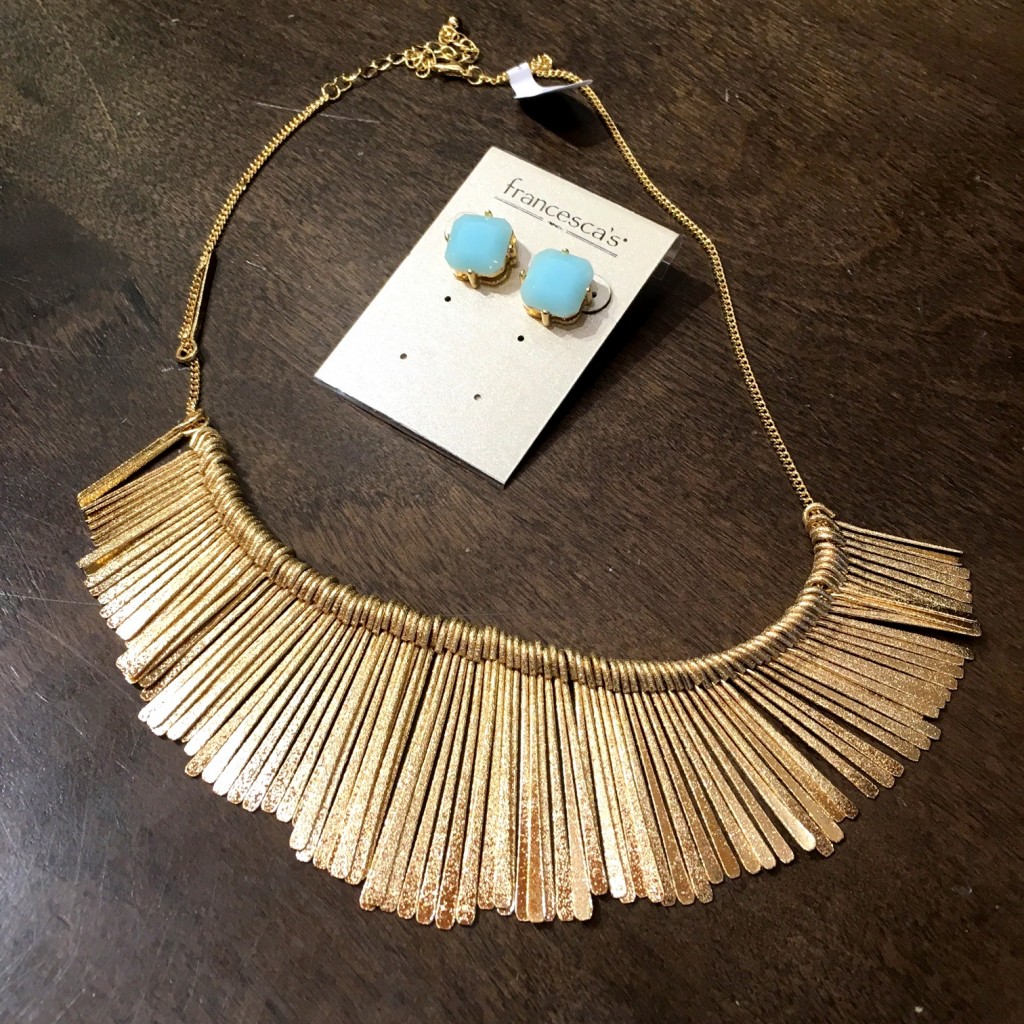 I've been looking for a new makeup pouch for travel purposes, and when I saw this one, I couldn't resist scooping it up!