Cooking by the Book at Connecticut Historical Society
Thank you to those who entered my Captain Jabbo sailor bracelet giveaway! I received 103 entries total. This is a particularly good giveaway because there are THREE winners – more love to spread! I used random.org to select the following comments:
Congratulations Amanda, Lisa, and Laurie! I will be contacting you for shipping info as well as size/color preferences!
Thanks for your comments on yesterday's post about living in the moment and trusting ourselves when it comes to food and drinks! It's great to get real life "proof" to use to fight those silly thoughts. Check out Meg's post today on fighting negative thoughts associated with feeling full – I can relate!
Now you may recall that when I did my Beautiful Blogger Award post last week, I mentioned I was going to a special reception for the first day of a very Caitlin-like exhibit at Hartford's Connecticut Historical Society. Cooking by the Book is all about exploring the history of food in Connecticut through cookbooks.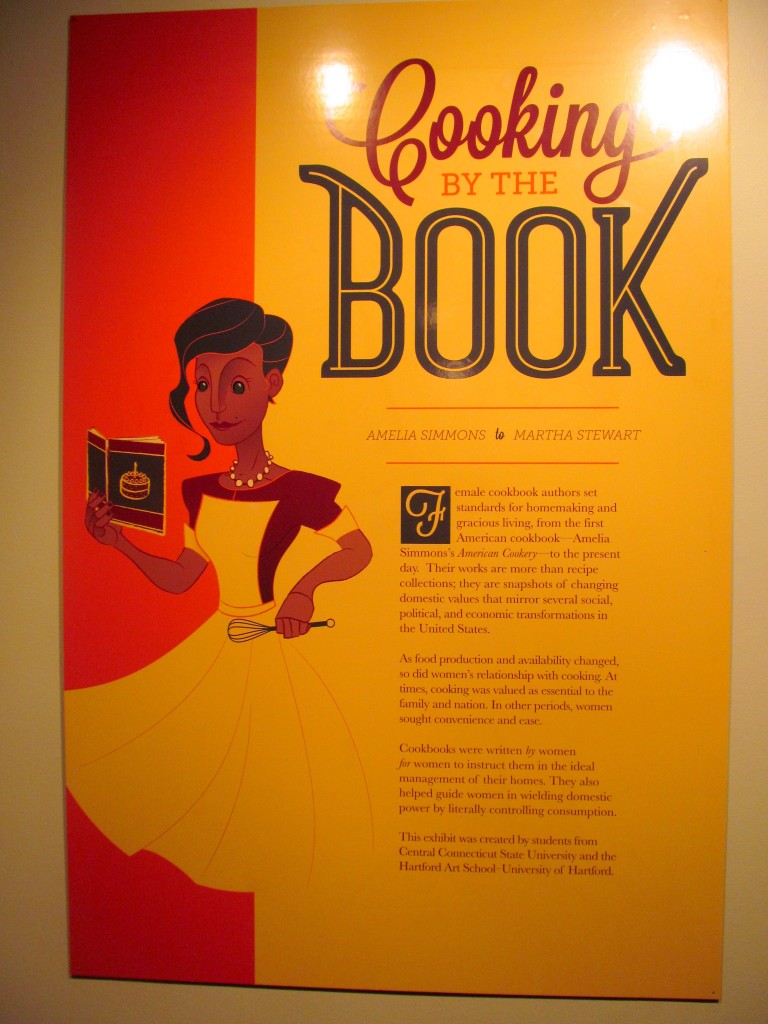 Did you know America's first cookbook, Amelia Simmons' American Cookery, was published in Hartford? There are only four surviving first editions left out there, and this exhibit includes one of them!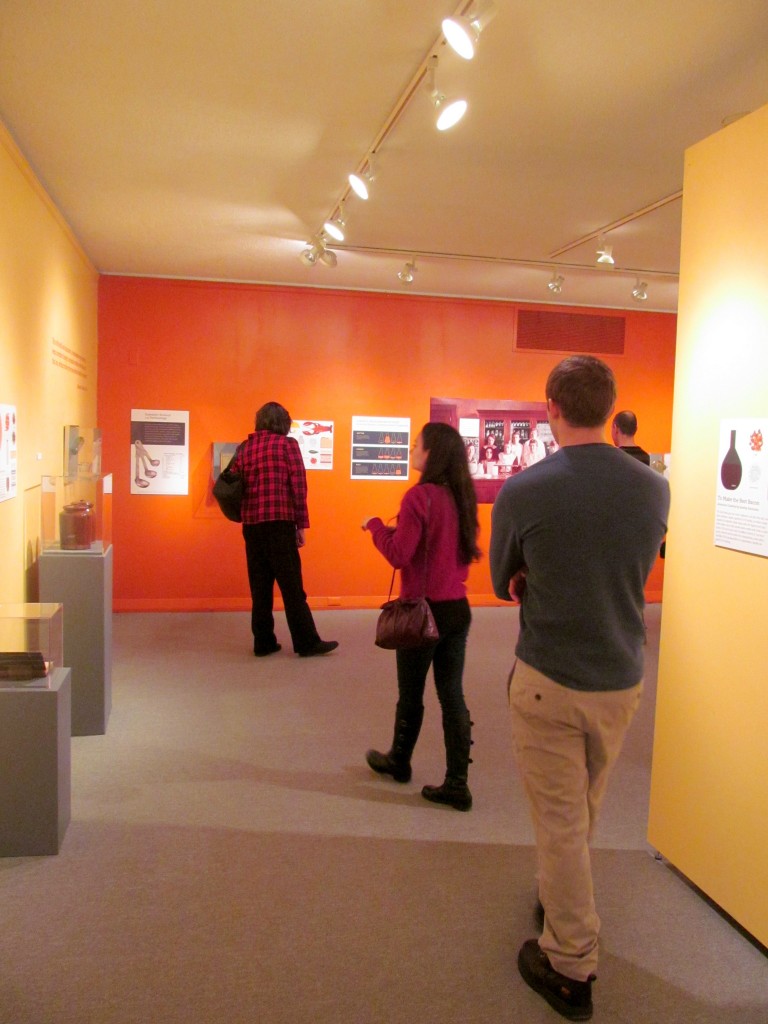 As you can probably already tell two photos in, the exhibit is set up in a fun retro-colored exhibit hall. The entire display is really well done. Props to my current school (University of Hartford, where I'm getting my MBA) for having such talented students who did the design of this exhibit!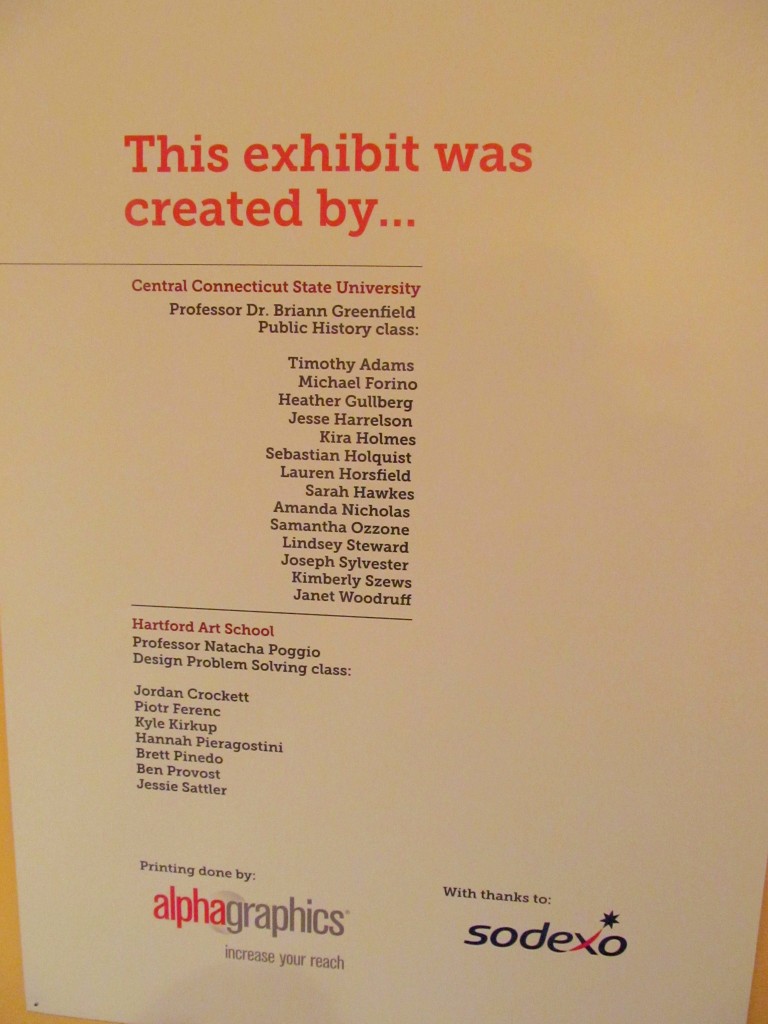 Central Connecticut State University students also contributed to the historical content. I love that the Connecticut Historical Society gets college students from around the state involved in its exhibits. Great real-world experience!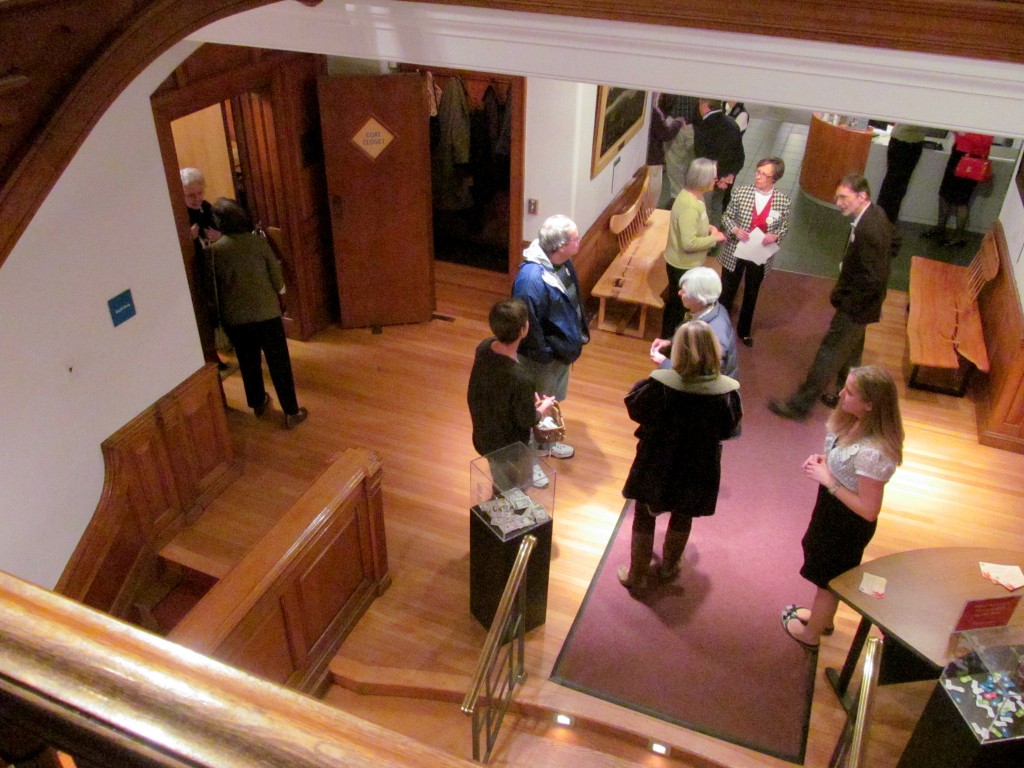 This was my first time at the Connecticut Historical Society and I thought it was beautiful inside. I definitely want to go back so I can check out all the exhibits. Unfortunately I didn't stay for very long because I have a cough and it was really acting up (I didn't actually have much of a voice).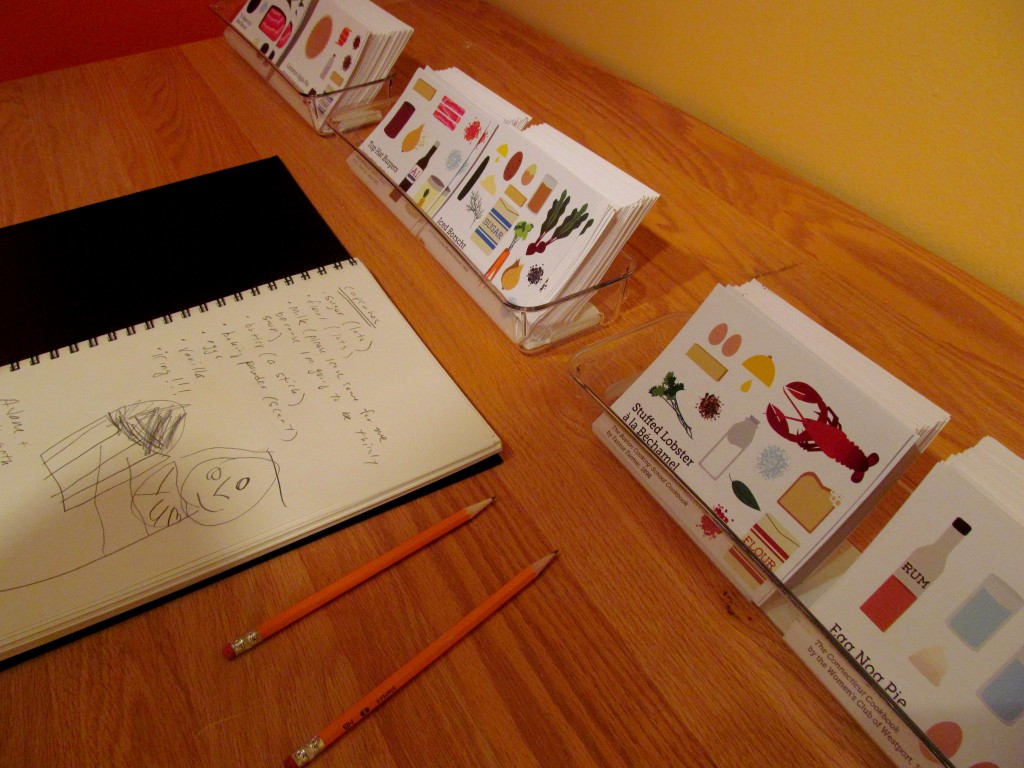 Patrons can take home recipes featured in the exhibit thanks to the above smartly-designed recipe cards. A notebook is also waiting and ready to receive any recipes any visitors want to share!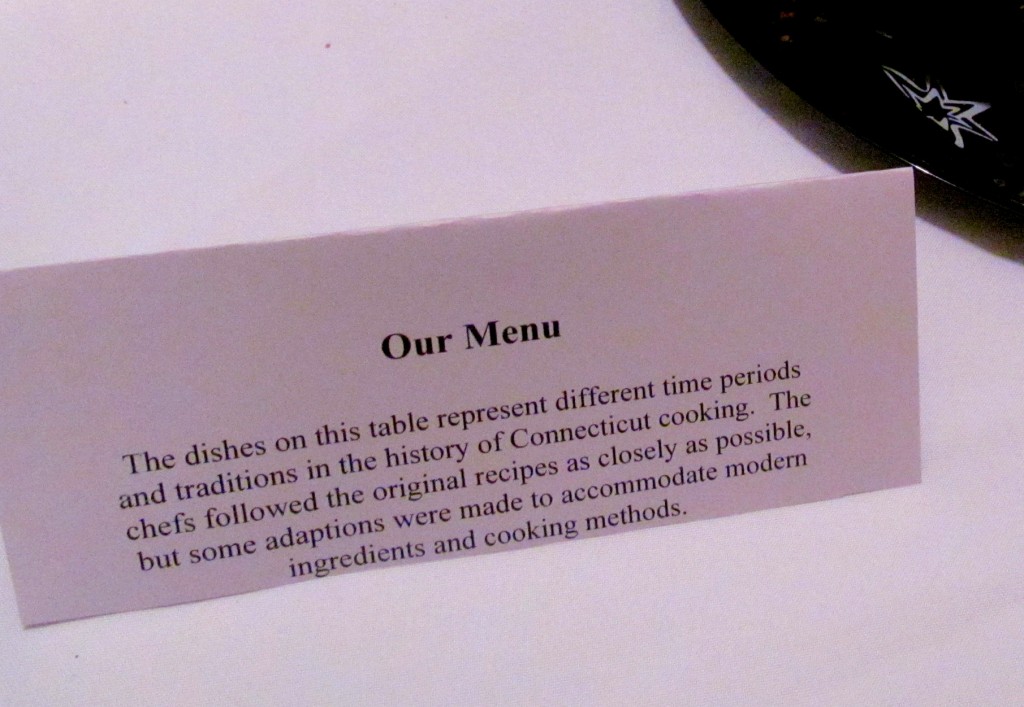 I'd just had a snack before leaving for the reception so I didn't have any of its food, but every dish offered represented "different time periods and traditions in the history of Connecticut cooking". A couple of examples: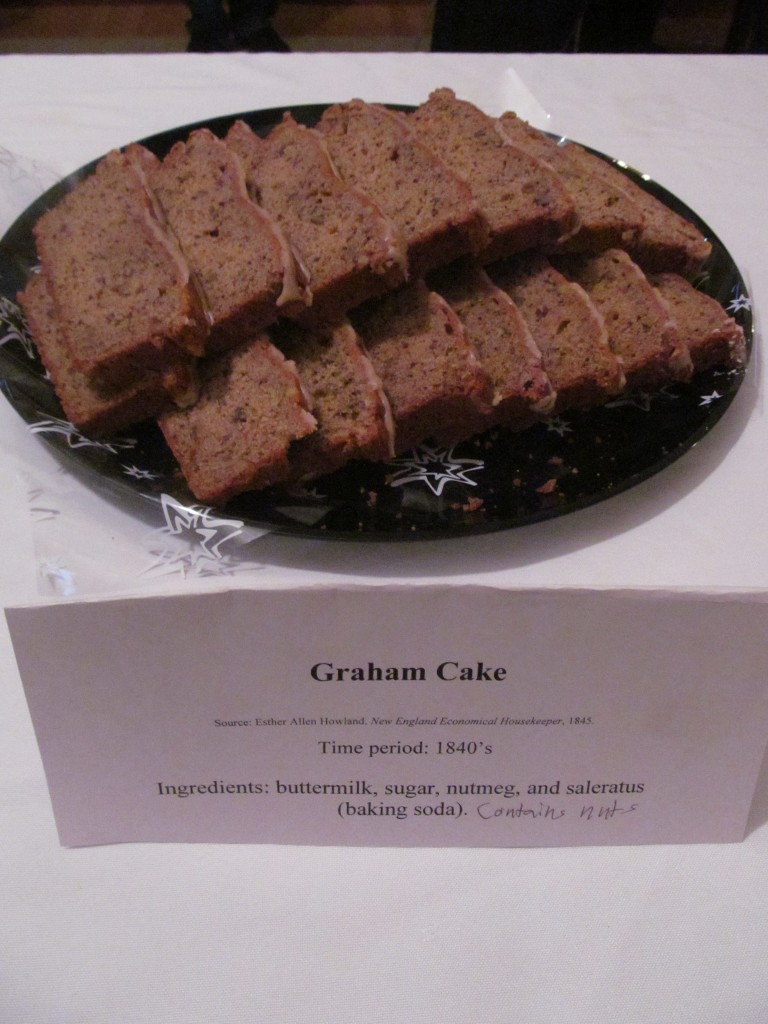 Other dishes included chicken salad sandwiches and 15-minute meatloaf (very 50's!).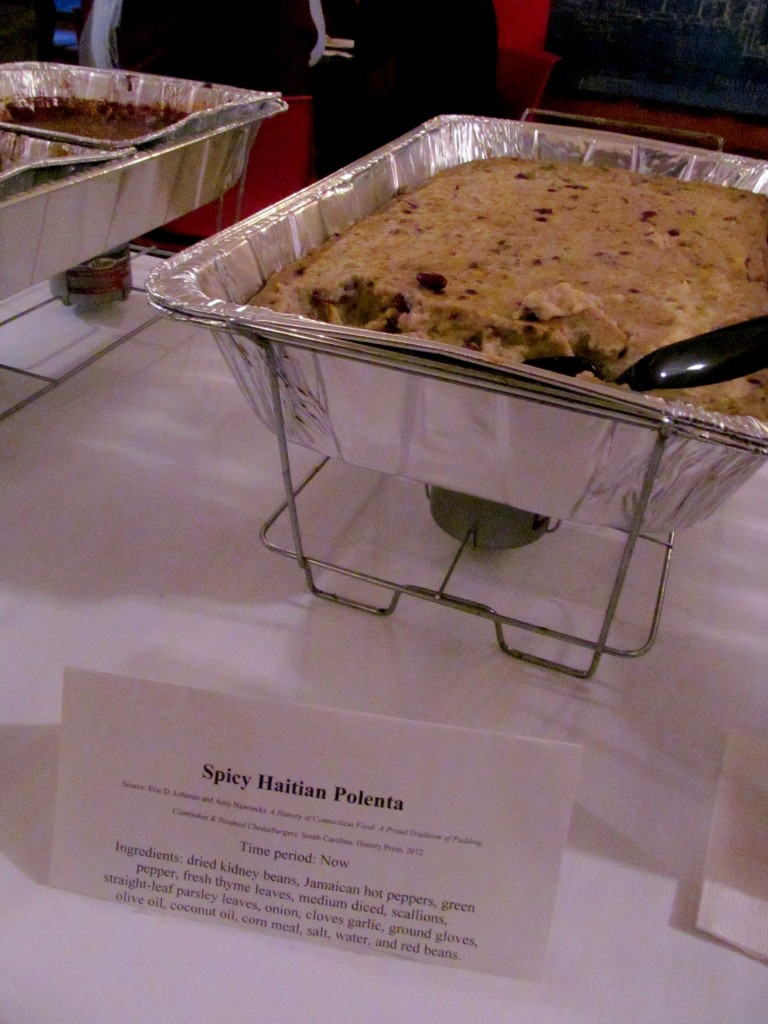 If you live in the area I highly recommend checking out Cooking by the Book! You'll get to see some pretty funky appliances, like a glass rolling pin and this crazy toaster:
The exhibit and the rest of the museum can be visited Tuesday-Friday (12-5pm) and Saturday (9am-5pm). CHS members always get in for free, and non-members can get in for $8 (adults), $6 (seniors), and $4 (youth or college ID). That's really nothing for the chance to see Cooking by the Book and other fun displays. The first Saturday of the month, admission is FREE for all!
Thank you to CHS for having me at the opening reception and giving me the chance to check out this unique exhibit for myself! Stay tuned for details on a very special foodie event coming up in April, which I will be a part of!
Have you ever seen a museum exhibit for foodies?
Do you have any interesting local museums near you?
What's the coolest museum you've ever visited?