Special Fashion Friday Guest Appearance!
Thanks for your words of encouragement and advice on yesterday's revised gastro-goals post! I think Michelle of Purely Twins put it best when she said it's all trial and error, but your advice is ammo I can use for that experimenting so keep it coming!
I'm not going to say the s word. I'm not. All I'm going to say is I'm currently trapped in my house because it's just Mom and me at home (not counting the sleeping brother) so we have a guy coming to plow our driveway and we have no clue when he'll arrive. Hopefully soon so I can get to work because I have a crapload to do there. OK no more winter talk.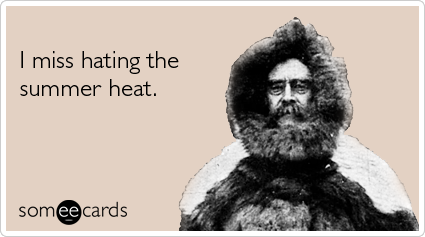 So happy Fashion Friday and I am excited, after a couple weeks of reviews/giveaways (and no post last week), to get back to a more traditional Fashion Friday format today…with a slight twist, because I like to switch it up a little bit (after all, I rarely order the same dish/drink twice)! So read on for a couple of my outfits plus an outfit from a special guest! Oh yes, I went the whole make-you-wait route. But you could always treat this blog post like your DVR, and fast-forward. Not that I'm advocating such a thing. 😉
Dressed Up
Top: Forever 21
Jeggings: American Eagle
Heels: DSW
Ring: Forever 21
Bracelets: Francesca's Collections
Watch: Michael Kors
Gotta love a seemingly simple shirt with a surprise party in the back! Thanks Kaitlin for turning me on to that phrase the other day…who can name the song it's from?
Dressed Down
Jacket: Abercrombie Kids (in XL, a middle school purchase that I can still "rock")
Top: ideeli (J's Everyday Fashion had me on a mad hunt for a mustard top)
Pants: Urban Outfitters  (sadly they've since been ruined in the wash…I need to replace them ASAP, they're a standard)
Wedges: Francesca's Collections (still can't get over their super-sale price of less than $20, I definitely get plenty of use out of them and they were even part of Wednesday's outfit)
And The Special Guest Is…
Top: Petite Sophisticates (out of business!)
Scarf: J. Crew
Belt: American Eagle
Corduroys: J. Crew
Shoes: Ralph Lauren Factory Outlet (Mom went crazy at the Orlando Premium Outlets too!)
Yay Mom! This photo was actually taken back on Thanksgiving but I hadn't posted it til now. I was struck by my mom's fashionable cute ensemble and said, "OMG MOM! Fashion Friday potential! Pose!" Man, she posed quickly! She must've known she was lookin' good!
The funny thing about my mom is she only recently discovered scarves this past fall, and LOVES them, but gets nervous about knowing how to tie them. She often wears them tied in the style of the scarf in the photo above, but when she buys them they're either already tied like that or she asks someone at the store to do it for her. Then she NEVER unties it and just puts it on/takes it off by pulling it over her head. Kaitlin can attest to this because when she visited, she slept in our guest room and that's where my mom's pre-tied scarf collection is hanging. It actually decorates the room nicely!
Ahh, so pleased it's Friday. I'm going out with my parents tonight for a low-key dinner, and am off to Fairfield tomorrow afternoon to spend the night with Kaitlin! I've certainly been makin' the rounds in the 203 as of late!
What do you personally prefer – dressing up or dressing down?
Does your mom have any funny quirks  you'd like to share?
Scarves – like 'em? Love 'em? Leave 'em? Leave some scarf wearing tips here for my mom! 😛