Fashion Friday: Westport Buys
As promised today's Fashion Friday is going to be about my finds in Westport when Kaitlin of For Love of Carrots took me there during my most recent 203 visit! We visited the outdoor shopping area in the town's center and it was an adorable place with some incredible sales! Perfect for a cheapo like me.
Sometimes I have no success at the Urban Outfitters sale section and sometimes I come out loaded with ten new tops. This trip produced a happy medium! The scarf is such a pretty spring color. I'm loving my new purse (I needed a change) and I've already rocked the shoes this week!
The below top was another Urban sale rack find and it reminds me of a hip bowling shirt – Alley Cats Strike anyone?! Can't wait to rock this with a rose gold watch.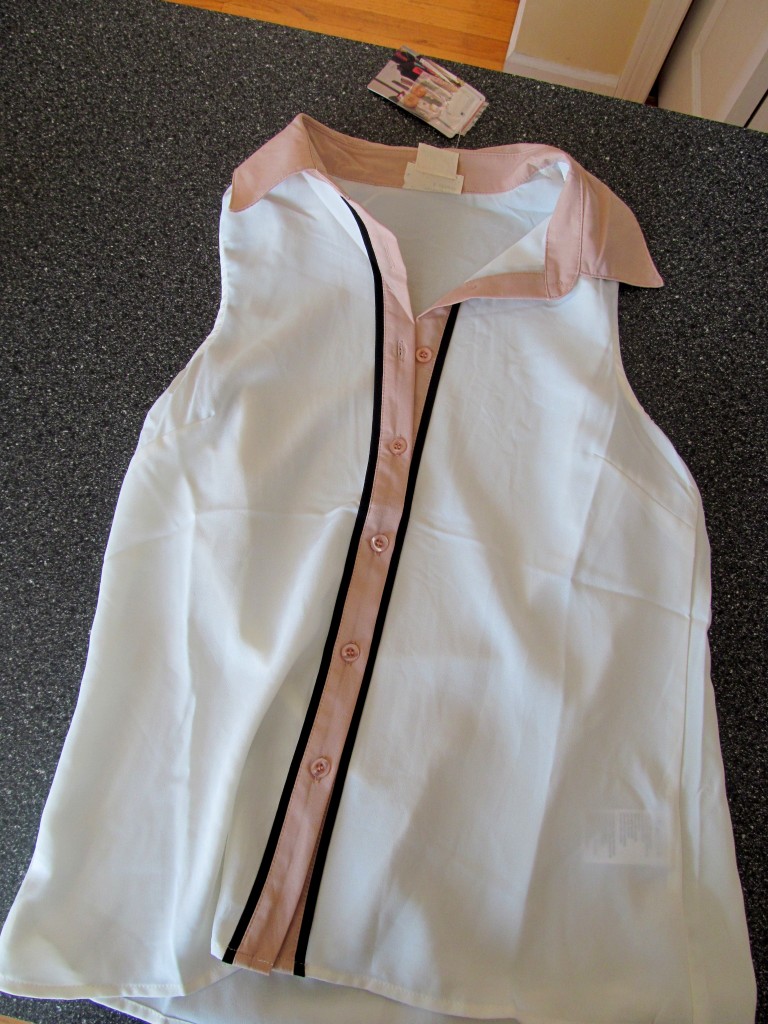 LOFT was (and still is) having a fabulous sale…30% off already-reduced prices. Had to let my fellow LOFT-lova Christina know during my Foursquare check-in.
I walked away with more than the finds pictured above…Kaitlin also gifted me some of her tops that she doesn't find herself wearing anymore. I wore the white shirt below to work yesterday and got several compliments. Sometimes all you need is a white top, tall brown boots, and the right jewelry!
Work is cray-cray today and my lunch break is over so off I go. Lots of fun planned for the blog next week including a recap of the Argentinian wine dinner I attended at Barcelona in West Hartford on Wednesday night, and a giveaway for tickets to see a certain Food Network celeb live in Hartford! Have a great weekend everyone! I know I"m ready for it.
Which of my finds is your favorite?
What are you most excited for about the weekend?