Cocktails with Home Wet Bar!
This post is brought to you by HomeWetBar.com! I received a complimentary product to review, but all thoughts and opinions are my own.
I can't say I was surprised when HomeWetBar.com contacted me to tell me about their site. I feel like my blog has given away the fact that I am a major cocktail enthusiast. I've been known to rank drinks and judge mixology competitions. So a product review for an online retailer of alcoholic beverage accessories seemed like a great fit! No, I am not a lush.
I am very into tasting cocktails and observing how they are made, but haven't had much personal experience in the art of mixology. I decided this was the perfect opportunity to try out my own drink recipe, with the help of the Pro Shaker 10-Piece Bar Set.
My good friend Jeff came over to help make both the cocktail and dinner. I felt it appropriate to have him pose with this logo on the box the kit came in…GreatGiftsForMen.com was added to the HomeWetBar.com family in 2011.
We were a little creeped out by the coincidence of the name of the "human" who packaged my bar set 😉 Jeff, do you have a job on the side I'm not aware of?
The set took only a moment to open and unpack; everything came assembled and ready to go.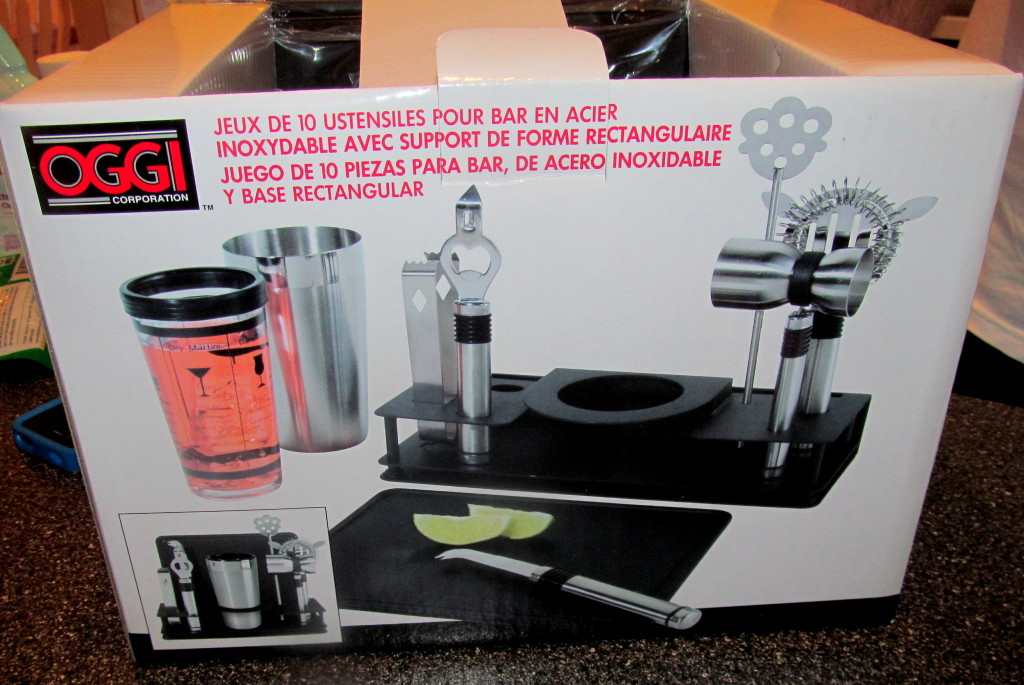 I didn't realize the clear shaker would not only have ounce measurement indicators on the side, but also five classic drink recipes! Most were too sweet for my taste buds but one of them did help me guess how much of my drinks' ingredients we would use.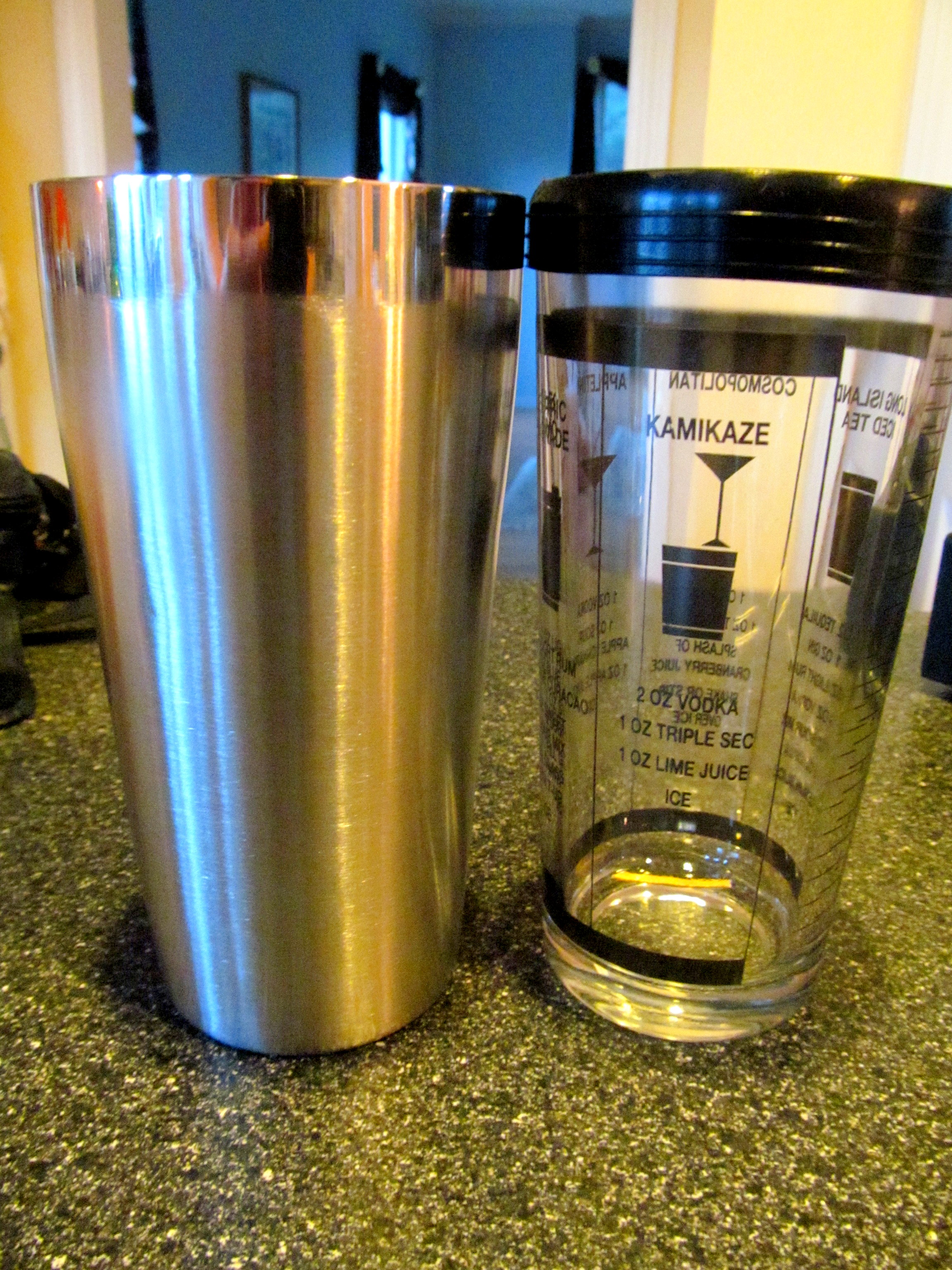 I was not only testing out the bar set, but also a rum just now entering the Connecticut market – Tanduay Asian Rum, from the Philippines. Just another fantastic opportunity delivered by my good friend Kat! Jeff and I sampled the Tanduay Silver specifically, first on its own and then in our cocktails.
We both enjoyed sipping on this rum and it certainly went down easily, with no burn. He commented that it slightly reminded him of whiskey and I had to agree! Maybe part of the reason why I enjoyed it? I'm glad I have some leftover for more summer rum beverages!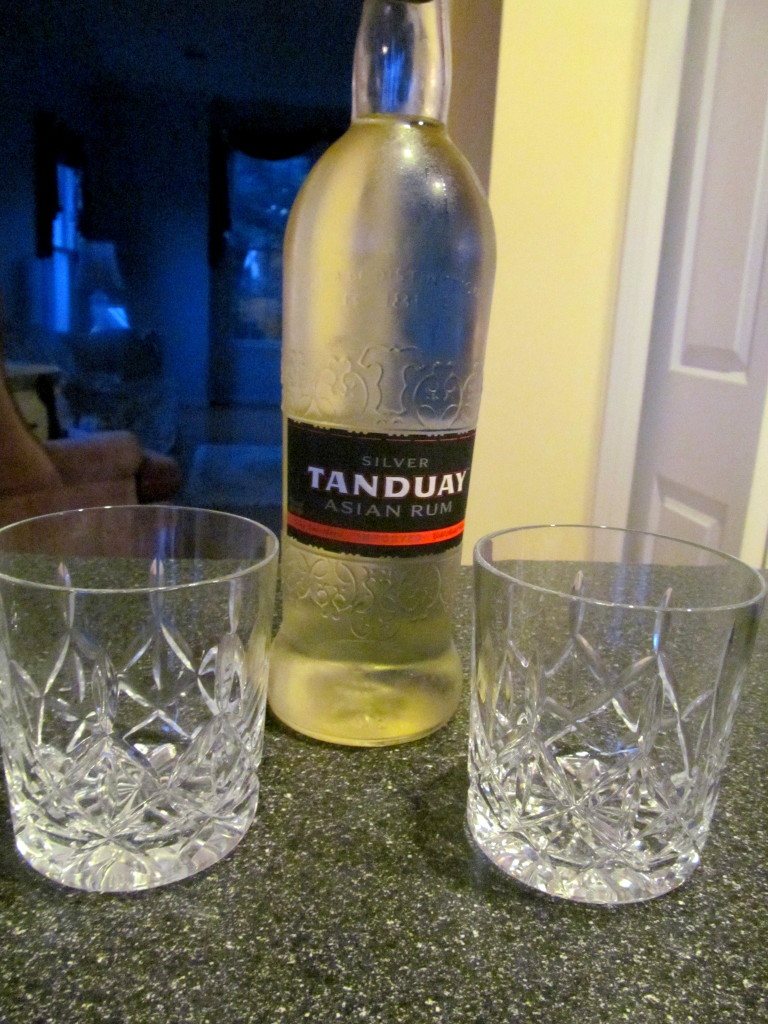 Now let's get to the cocktail, because man is it pretty, healthy, and refreshing for summer. It's my first cocktail recipe!
The Take Me Tanduay
(otherwise known by its second name suggested by Alyssa…The Let's Get Ready To RUMMMMMble)
Ingredients (for 2 cocktails):
5 oz Tanduay Silver Asian Rum

splash of lemon seltzer water
Ice
Mint (to taste)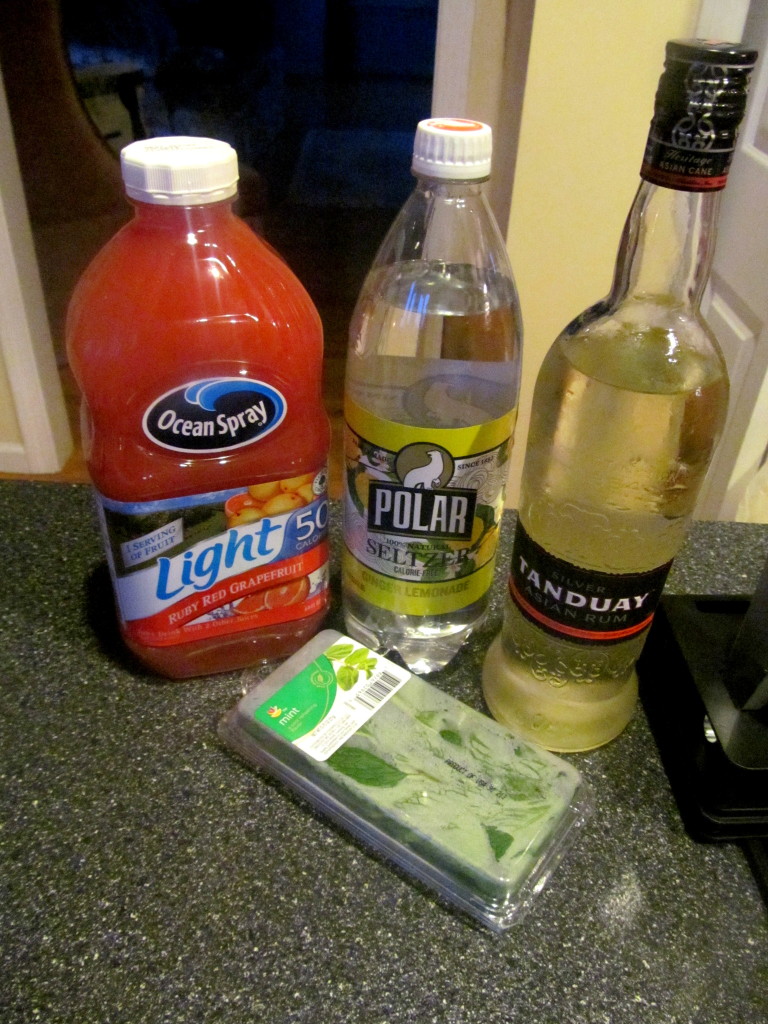 Directions:
Add rum, juice, and seltzer to the glass shaker.

Add mint to mixture and muddle (I didn't have a muddling tool so I improvised with a spoon).
Add ice, then shake shake shake!
Strain the cocktails into glasses of your choice (we went fancy with martini glasses) and add garnish if you wish! We went with more mint and some blackberries.
Oh, and a last optional step is topping off your cocktail with more rum. You guys know I like my drinks strong! For the average cocktail consumer I'd say the recipe is the perfect amount of balance between rum and non-alcoholic ingredients, but for the consumer-of-straight-alcohol like myself, you may need more rum.
I'm already thinking of what other cocktails I can make with my leftover Tanduay Rum and my HomeWetBar.com Pro Shaker Bar Set…
Anyone have any recipes to point out to me?
Have you ever tried making cocktails at home?
Are you a rum person? What's your favorite?