Psyched to Think Out Loud!
Confession: I get so psyched about Amanda's Thinking Out Loud Thursdays, AKA the perfect excuse for me to ramble about tons of different topics in a totally ADD-like fashion, that I start these posts a couple of days in advance. Like this one, which I am starting on a Tuesday. The draft of each post becomes a bucket for the thoughts that pop into my head between starting the post and hitting "Publish".
1. I watched the first episode of #RichKids of Beverly Hills and sorry folks, but I'm obsessed. The stars of the show kept saying all these really stupid, vain things that I so often want to say but cannot (without being judged)…or I'll say them, but only around my closest friends. Seriously, these #RichKids are MY PEOPLE. I kinda want to hang out with them. Here are some of my favorite gems (plenty more here):
 "My blood would probably be glittery. Almost like the Capri Sun commercial. Or Alex Mack when she melts down. But like in a pink color."
"My arms aren't really long enough for a selfie sometimes."
"The thing about us is that we're constantly either trying to be skinny, or eating."
 "I think I'm somewhat insta-famous in the Instagram world. Right now I have 16,000 Instagram followers, and none of them are purchased."
"It's awkward that I'm cutting my pizza because I actually want to shove it in my mouth in one bite."
"Arriving to a party sober is the worst thing in the world, 'cause then you have to start from scratch and pretend to talk to everybody you don't like and ask them how they're doing."
"My mom puts up with me, and that's pretty much her job."
 "I will literally check Instagram four times in a row and then be like, I've seen all these pictures, it's awkward, I should probably call somebody or do something with my life."
Seriously. Don't lie, you can relate to at least one of these comments. Please, tell me that and make me feel better.
2. I got some awesomely enthusiastic feedback in response to my Instagram of the Sweetgreen tee that my beautiful blend Rachel got me for a belated Christmas present! You can buy your own (and I want to also purchase the "Started From The Farm Now We Here" tee) on their website! She also got me a tote (with the same phrase), which is now my work bag.
3. My food prepping was a great success this week…until tonight, when I am out of everything except meat! We have meat loaf and turkey burgers in the fridge but I've got a hankering for lots of veggies so after the gym this evening I'm going to head over to Whole Foods and treat myself to a salad beast. I already cannot wait and have my fingers crossed for some sort of roasted sweet potatoes on the hot bar! I also plan to pick out 2-3 recipes to make this weekend (and at least one will be baby cabbages themed).
4. The gym tonight will consist of my last free personal training session (thanks to my domination of the Healthrax Plank Challenge). I'm so excited to reunite with TRX! Last night I attended a pretty good spin class so I'm ready to focus more on strength training today.
5. Staying in all week has been JUST WHAT I NEEDED. I don't remember the last time I didn't go out to eat or to an event on a single weeknight. I usually try to stick to only one weeknight out a week but lately I've had zero desire to do anything but come home from the gym, shower, and settle in on the couch with the DVR, dinner, and my dad. We've been watching some good stuff (loved Drake on SNL!) and he is so relaxing to be around, so his company has been the best medicine.
6. You may have already seen me mention this on Facebook and Twitter, but I'm partnering with the Big Brew Fest in White Plains, NY (Saturday 2/8) to offer a $10 ticket discount! Enter code CAIT when you go to buy your general ($50) or VIP ($80) admission tickets and get $10 off. Molly and I will be at the VIP session, which will consist of a beer-infused buffet from Chef Anthony Goncalves of 42! The VIP attendees also will get the chance to try 25+ exclusive beers that won't be available during the (still massive) general beer tasting. After the event, you can crash at nearby Westchester Marriott for just $99 for the evening – make sure you book by tomorrow (1/24) to take advantage of that ridiculously awesome rate! Oh and they have a fitness center, so I think I know where you may find me the morning after this boozy evening.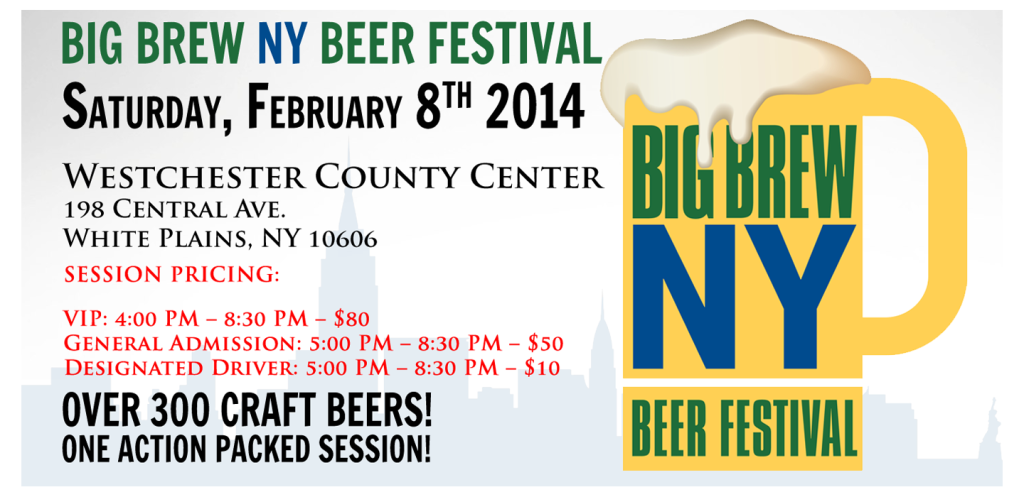 7. Still kinda a fail on my weight-less goals. I didn't step outside yesterday, but once again I wasn't feeling too stressed at work, and also IT'S A FREAKING POLAR VORTEX. At this point the air is so cold that taking a deep breath in will probably give my nasal passages frostbite. I have been staying positive and appreciating during the last few days though, and like I already said, I think the time at home has helped me mentally after a tough start to my week. And this morning I REALLY wanted to say screw it on my plan to straighten my hair, but I remembered my New Year's resolution and put in the five minutes (yes that's all the time it takes) and am glad I did. My Peter Pan collar top looks way better with this straight hair!
I thought I had a lot of thoughts to think, but right now I am completely uninspired as to more I can add to this list! So I'll end this here and get on with my Thursday. Because after all, it is followed by the lovely day that is FRIDAY!
Did you catch #RichKids and/or SNL this week?
Have you been out and about this week, or staying in?
Are you gonna join me in owning that awesome Sweetgreen tee? Or perhaps at the Big Brew Fest?