Trade Em Up Tuesday: Where Is Summer?
I would trade…how fast summer has gone by.  Is it really already past mid-August? The air is already starting to get crisp and on Friday night when I went out after work, I felt absolutely frigid. Noooo New England, I'm not ready for my summer to leave yet!
I would not trade…finally finding a dress for Kaitlin's wedding! That wasn't close or anything. I am so so so pumped for the Labor Day weekend rehearsal/wedding festivities, and getting to bring Maria as my plus-one so that she, Kaitlin, and I can FINALLY hang out together (all three of us) in person. Kinda nuts that that hasn't happened yet. And I have to give a big thank you to Tobi for having a 50% off sitewide sale! I'm not going to post a photo of the dress for the wedding but I will share a photo of another dress I couldn't help but buy because I know it'll come in handy come fall…
I would trade…eating too much Friday night and how that translated into awful feelings all day Saturday. After working Paint Nite and making dinner out of cheese, meats, and many breads I went out with my coworker for some beverages. Then I came home and ate another dinner of cheese…meats…and many breads.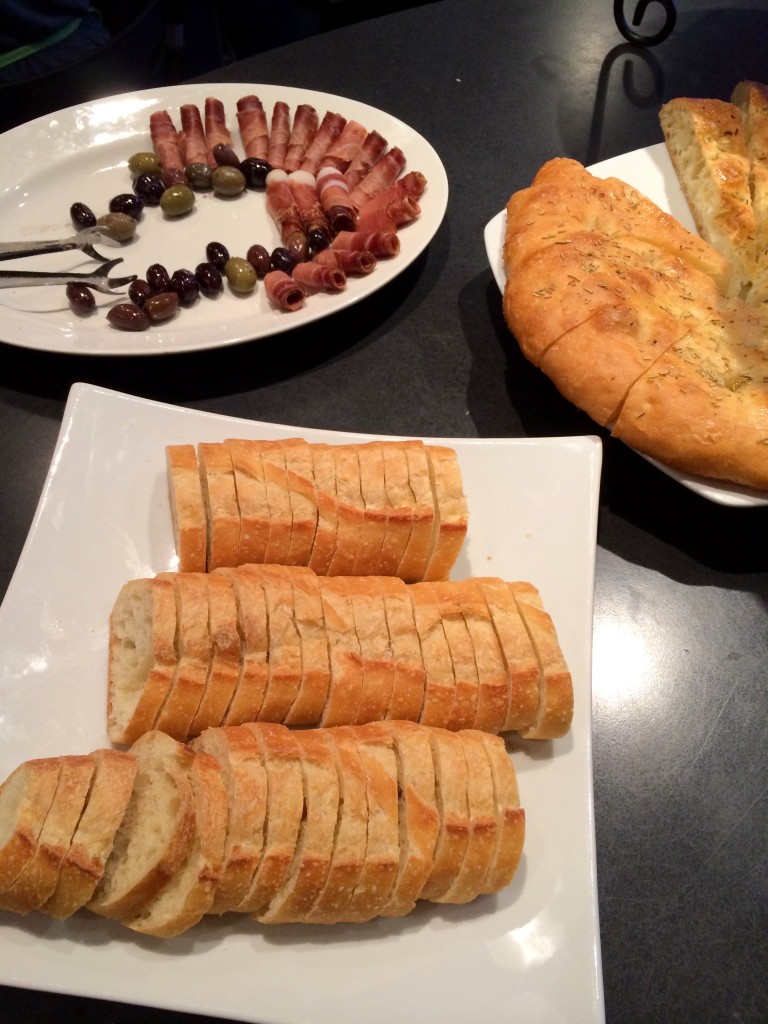 I woke up Saturday morning still full and didn't even get hungry until late afternoon. My run that morning was just awful. The cheese was like a weight in my stomach and I felt as if I was torturing myself during the run, so I kept it to just a little over 3 miles. I tried doing abs afterward and that just made me feel sick so I threw up my hands, said screw it, and moved on to my Saturday afternoon plans. But I did not move on mentally, and honestly let it bug me all weekend long. I'm thankful to my friends and family for trying to listen to my vents and make me feel better but honestly, all I wanted all weekend was a huge hug from my mom.
I would not trade…a fabulous pool date with Jen on Saturday afternoon. I'm thankful that I had set plans to get me out of my apartment and out into another world to attempt to forget about all the food from the night before. I say another world because the plans involved visiting the Rooftop at Revere AKA the rooftop deck atop the Revere Hotel. It's a steep price for non-hotel-guests to get in ($30 on the weekend) but Jen and I agreed that it was worth it to go once for the summer. And seeing as we stayed for 5 hours, I say we totally got our money's worth!
Both of us were a bit disappointed that the rooftop pool is actually indoors, but since it was a mild day we never got hot enough to have to go jump in the pool, so no harm done.
Our disappointment was forgotten thanks to outstanding customer service. Our waitress was such a sweetheart and nice enough to bring us a pitcher of water, which she refilled a few times.
But my Customer Service Award of the Year goes to Caroline at the front desk. I asked if I could bring an iced coffee up to the rooftop but since it was an outside drink, that was a no-go. So I asked if I could bring an iced coffee from the hotel's breakfast restaurant up to the top, and it was STILL a no-go. Caroline was super apologetic and kind enough to buy Jen and I iced coffees – on the hotel's dime! – that we could enjoy before going up to the rooftop. Say what?! I've never heard of something like that happening before and Jen and I couldn't stop talking about how impressed we were.

I would not trade…yet another wonderful Regal Beagle experience. I took another first-timer there on Saturday evening for dinner and once again, said first-timer was not disappointed one bit. I had a couple of rum cocktails (it was National Rum Day after all) and an INCREDIBLE arctic char special served with broccolini, white beans, and a tomato emulsion.
Only bummer is that they changed their bread so no more of those fried pita crisps, but I will forgive given the rest of the food and the cocktails are still stellar. Plus the service from Luke Hayden behind the bar was A+.
I would trade…comments about how much I can eat. People don't know my history. They mean me no harm. I get it. But I still would rather not have to deal with fighting the negative thoughts that assault me every time someone says, "Man you can eat!" or "How do you eat that much?!"
I would not trade…a pretty good run on Sunday morning. I ended up running not quite as far as I thought I had but at least I still got out there and felt a lot better than Saturday. I do still have one or two more long runs to do before I run my first half marathon in late September but I know I still have time. And I proved to myself after my 9 mile run that just because I'm running less since I started experiencing shin problems doesn't mean that I can't get my long runs done. But my first instinct is to assume just the opposite of that, so I must keep fighting off that self-doubt. Thank goodness for the nice old lady cashier in Trader Joe's who really perked me up after Sunday's run. I ended the run at TJ's (because the only way to make me excited to grocery shop is when the grocery store signals the end of a run) and was rocking my Workout Barbie attire – running skirt, hot pink calf sleeves, hot pink top, and white cap. Though I'm not partial to Taylor Swift as a person, I couldn't help but take the cashier's comment as a compliment: "You look so adorable! You know what you, you look like Taylor Swift!"
I would trade…spending ALL the money this weekend. Friday wasn't too pricey since I was occupied most of the time at work but Saturday and Sunday? All the food, beverages, rooftop pools (er, pool), Ubers, and groceries. I know that everything except the groceries was of my own choosing so I really shouldn't be complaining, but I'm going to. My credit card bill (paid yesterday) was the highest I've seen in a long time. One good thing about summer ending – I'll start spending a lot less money.
I would not trade…another fun Riverside BBQ Series. This session was no doubt a lot more crowded than last month's, which is probably why the wine/beer/food ran low by the event's halfway point.
But I still had a good time working just like the last one, and I got to take home a plate of food for dinner, so there's some money saved right there!
I would not trade…Breaking Bad right now. I watched another nail-biter episode on Sunday night. Man oh man, I don't know what to think about any of the characters…except Jesse, who is always adorable.
OK, I'm outta here. I've got an event tonight that I'm attending not working – wahoo! And a run between work and an event. Here's hoping it goes well – the weather is perfect for it!
How do you stop yourself from wallowing in regret about something you ate or an amount you ate?
Try any fabulous cocktails this weekend?
What would you trade and/or not trade today?