Bubbles & Bites at The Capital Grille
I received the food and drink of this post free of charge. All opinions are my own.
I've been wanting to visit The Capital Grille ever since my dear friend Kat started mentioning the Hartford, CT location on her blog and social media. Since I came home this past Friday night for a family weekend trip, it seemed like the perfect opportunity to visit for a sampling of bar bites and holiday champagne.
A table was ready for us upon our arrival, but we opted to sit in the bar (as I so often do). The restaurant was quite busy with couples on dates, friends out on the town together, and large parties celebrating the holiday season. We were waited on by a bartender Carrie – she did a wonderful job.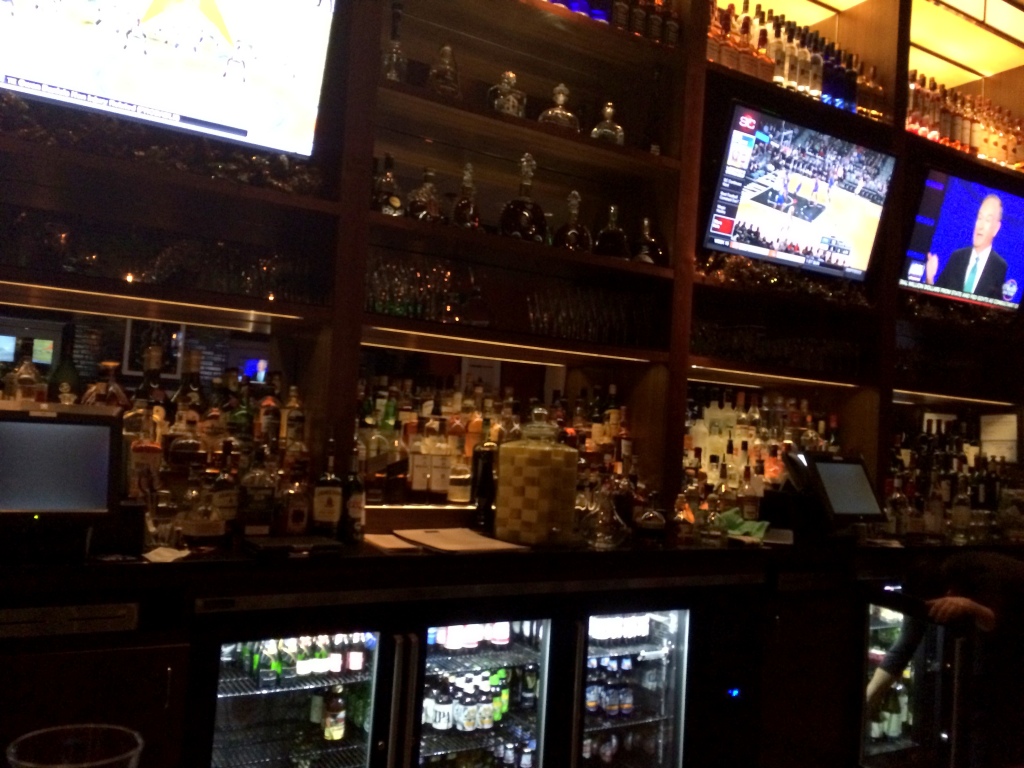 We started with the Moet & Chandon Imperial – blended from 100 different wines! The other champagnes being recommended by The Capital Grille this holiday season are the Chandon Brut Classic (the lowest-priced option) and the Dom Perignon (highest-priced).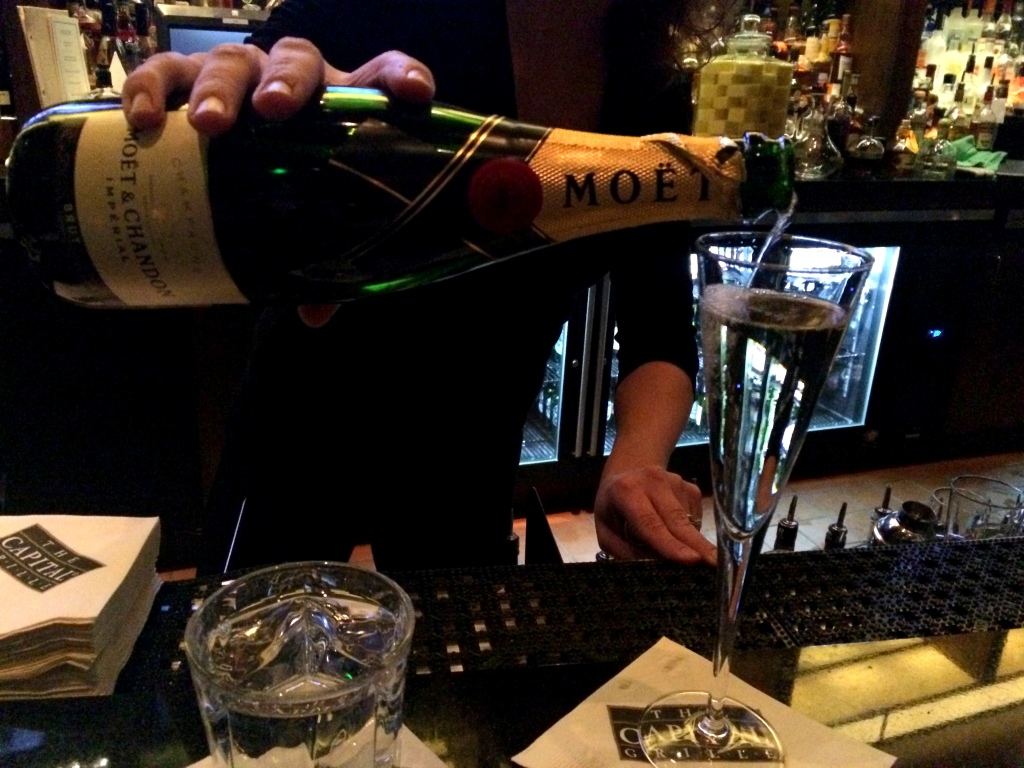 I felt very fancy indeed what with my bubbles sitting alongside my FIJI WATER. No tap to be found here!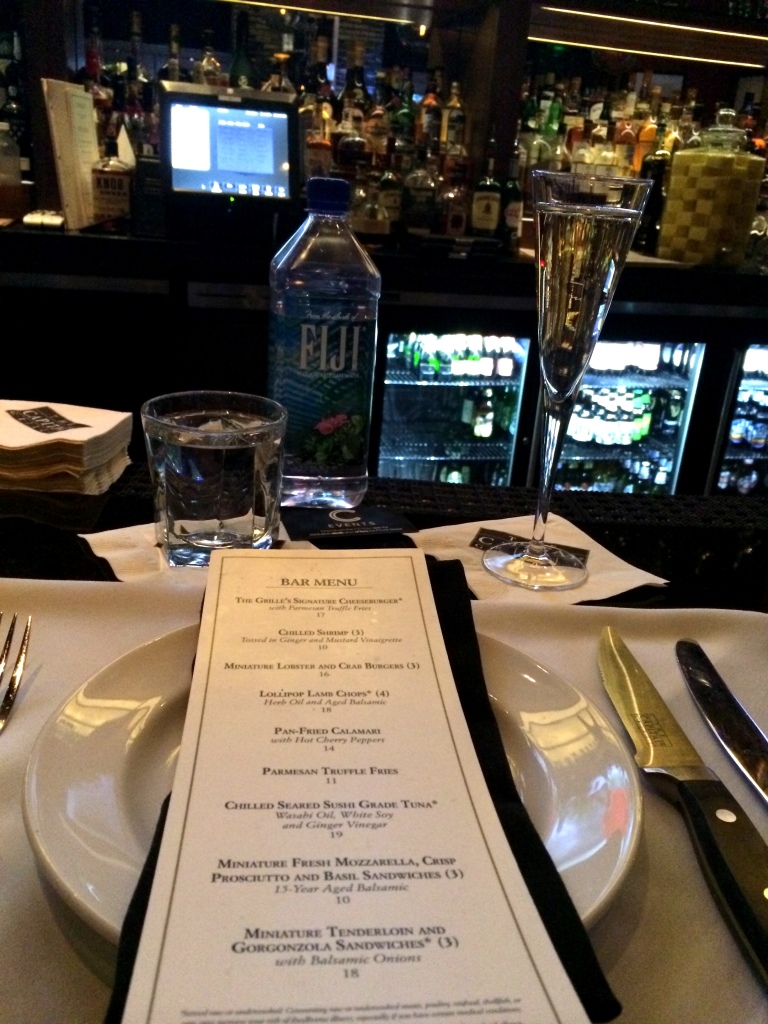 We started with a couple of bar menu items sent out by the staff – lobster and crab cakes, and lamb lollipops.
I thought the lamb was delicious and very well-cooked, but the lobster and crab cakes were absolutely to die for. I loved the addition of the lobster to the usual crab, and also the corn salad that the cakes came with! I actually ended up dipping the lamb into the tartar sauce that came with the cakes, and that was a great idea if I do say so myself.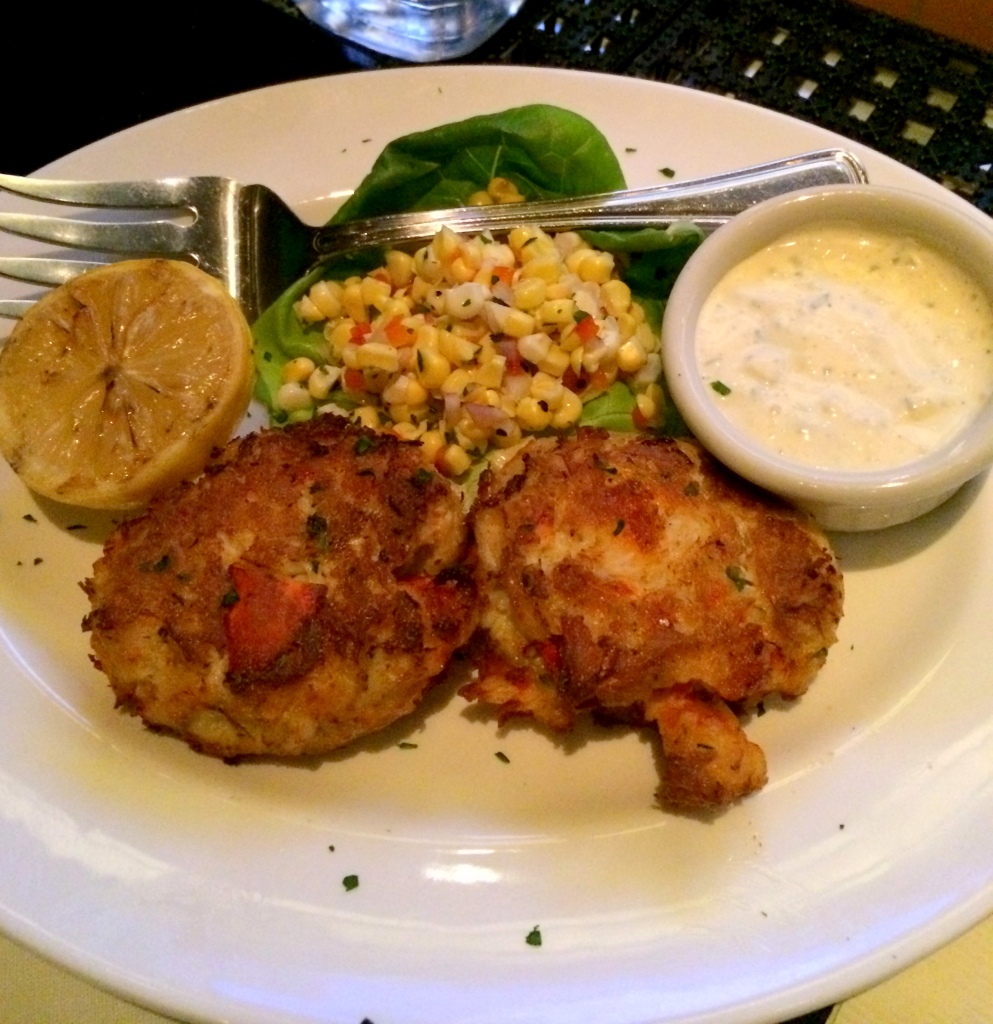 After our champagne we decided to stick with bubbles – but turn them pink! We shared a split of the Chandon Rose.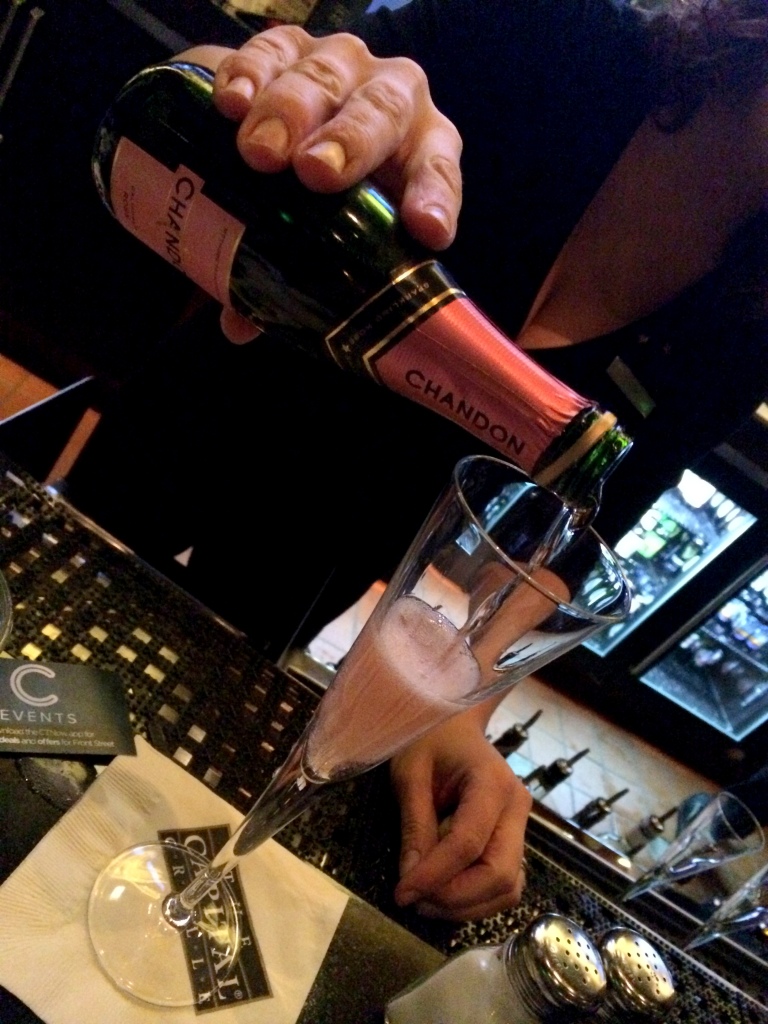 The Capital Grille has an extensive wine selection, beyond just bubbles. Each tablet menu is equipped with a nifty guide that helps guests choose the right wine thanks to its ability to sort by region, flavor and grape. It even contains a food pairing guide!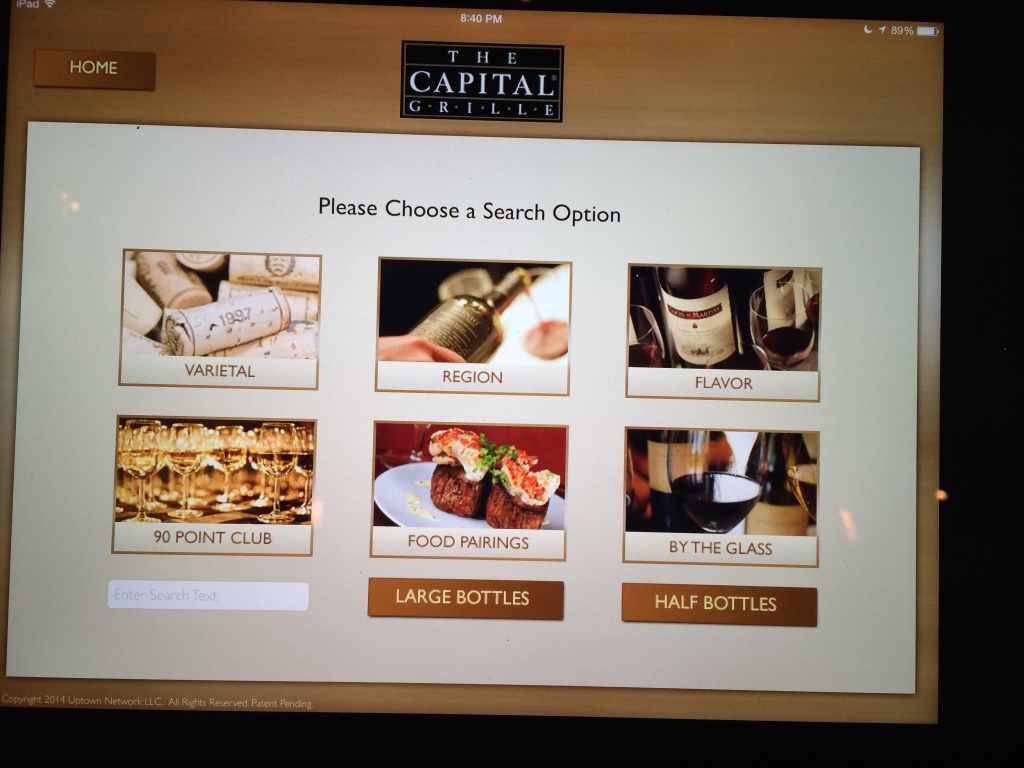 I spotted my favorite cocktail on the menu and had to take a photo. I like that their default whiskey is Gentleman Jack!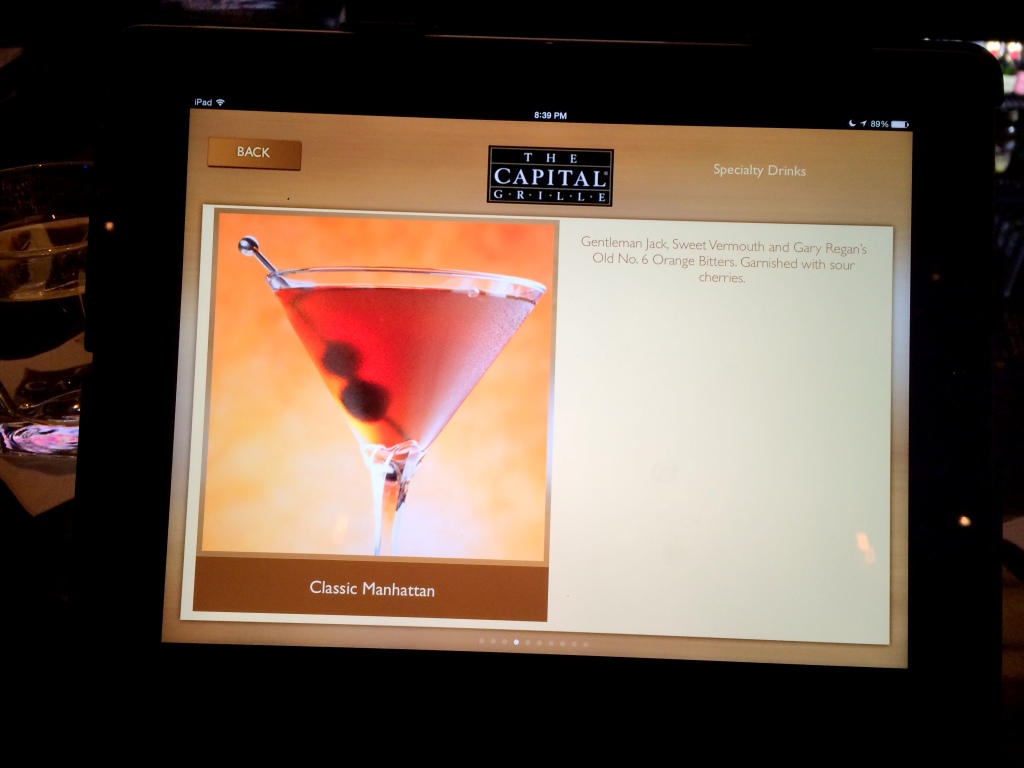 By the way , the Capital Grille also offers wine lockers for annual lease. Kat pointed out to me the lockers of both The Hartford Courant and CT1 Media. Hartford has it people – Hartford has wine lockers.
OK, back to the food! To accompany our proteins, Kat and I ordered a side of the Brussels sprouts with bacon and shaved Parmesan cheese. Is there any bacon better than steakhouse bacon?! These were absolutely incredible. I loved how fresh the cheese was. And seriously, the bacon though.
Kat ordered her beloved Stoli Doli, made with pineapple infused vodka. I was skeptical at first, but tried a sip and it wasn't as sweet as I thought it'd be! Probably because the pineapple is infused into the vodka – none of that excessive overly sweet pineapple juice. We also munched on one more thing – the mini prosciutto grilled cheese sandwiches with balsamic tomatoes on the side. Wow wow wow. So good! I really was craving bread and what better way to have it than with prosciutto and cheese!
I found my first experience at The Capital Grille to be totally awesome. I was impressed by the food, drinks, service, and ambiance. I'd love to return and hopefully order some STEAK! I don't know how I managed to visit a steakhouse and not try the steak, but then again I guess I do know how seeing as the menu contained so many other delightful goodies. There is always a next time 🙂 I'm sure Kat will be up for joining, or perhaps I can check out a Boston location.
Thank you to The Capital Grille for a totally awesome experience and special thanks to Carrie for such excellent service!
When you visit steakhouses, do you usually order steak?
What's your favorite time of year for drinking bubbles?