Marvelous Summer Send-Off
I had such a marvelous weekend here in Boston, and the last one in August at that. It seems like an appropriate time to share a Marvelous In My Monday post – my first in quite awhile! (Has it really been since February?!)
Friday night started with a marvelous dinner at one of my favorite downtown spots, Townsman. My friends Jeannie, Allie, and I often like to start our weekend at a restaurant that's new to at least one of us, and it was Allie's first visit. I arrived early and snagged us some patio seats.
Despite having visited several times I have never had an entree at Townsman because certain small plates are SO GOOD that I can't get away from them. I've never NOT had the deviled eggs (double negative, sorry not sorry), and the charcuterie is outstanding. How could it not be when it comes with the best mini biscuits ever, and fried pickles!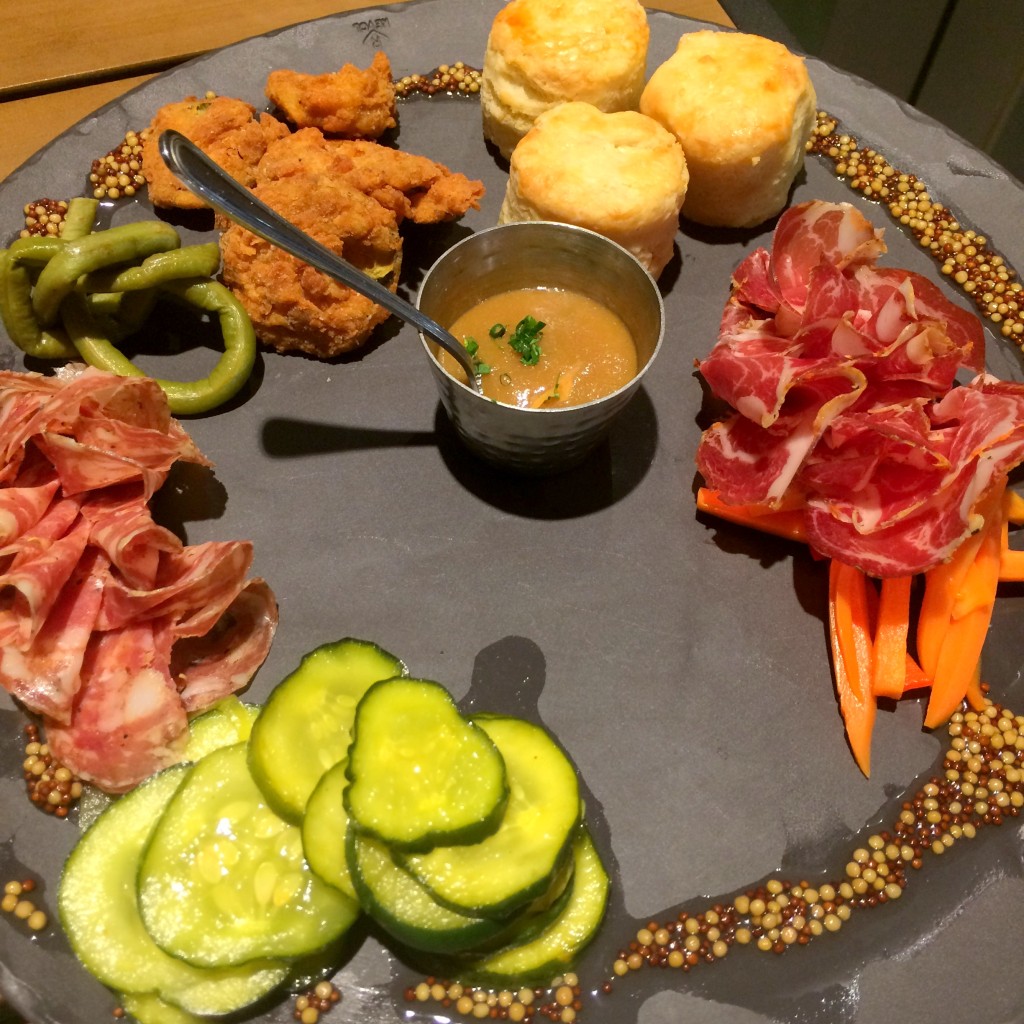 I've been eyeing the beef crudo for awhile now, so we also ordered that, and it will absolutely be joining my repeat order rotation.
We then met some more friends at the always marvelous Highball Lounge, which I am so glad I can resume frequenting on weekends now that my summer travels are done. The amount of people in the bar was perfect, the music spot-on, and the dance party pumpin' thanks to my friends not caring that there isn't ACTUALLY a dance floor at Highball (but we wish there was…)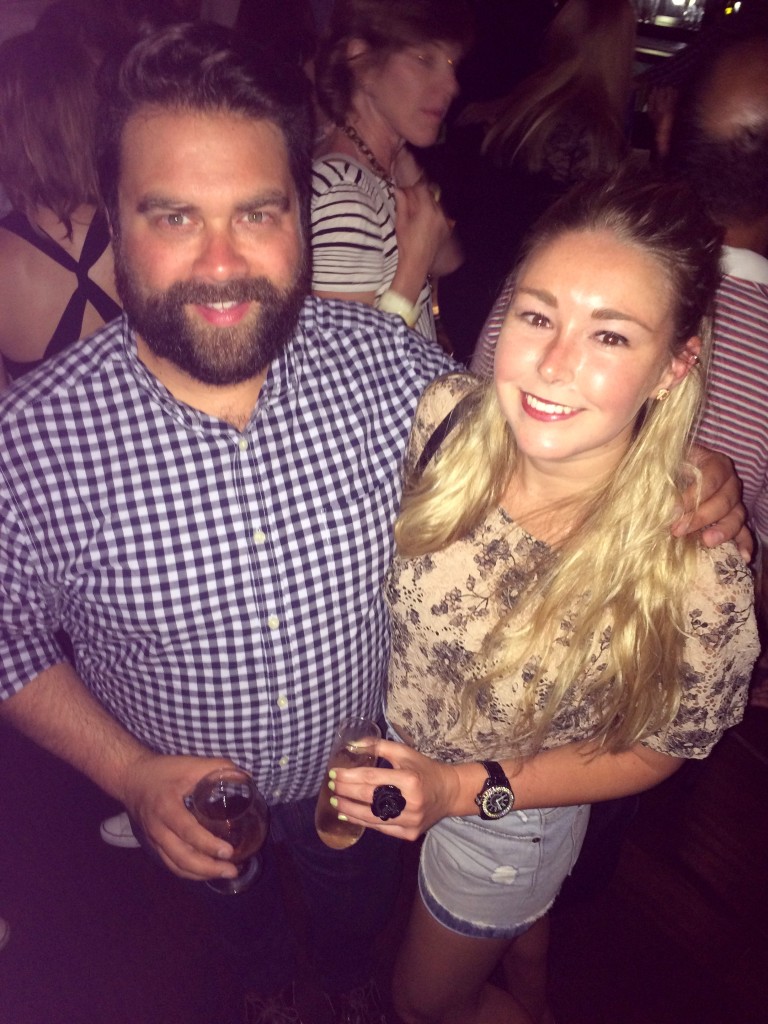 We stayed until close, and then I went home and ate two marvelous slices of pizza in bed. Life.
I woke up earlier than I'd have liked on Saturday, but managed to drag my butt to the gym for a not marvelous thirty minutes on the Stair Master (well, it was marvelous when it was done). Then I got a text from my friend Matt asking me if I wanted to go to a free pool party at The Verb Hotel. Um, yes? I immediately cancelled all the errands I had planned for the day and hightailed it home to get ready.
The day was such a blast. We both enjoyed the complimentary Notch Brewing beer (IPA for Matt and Pilsner for me), as well as the souvenir koozies and slap bracelets.
Matt is a poolside pro and found us a nice corner to lay out towels (he brought one, but the hotel also provided plenty!), sunbathe, and enjoy some plant-related decor.
And then they started handing out chocolate covered frozen bananas, which I would call the lunch of champions.
It was after the pool party that I received some marvelous news – a feature I had been interviewed for the previous week, called My Instagram, had gone LIVE on the Boston Globe's website! And I'm so glad I found out while I was with friends, so we could all read it together. I'm happy with how it turned out and appreciate all the congrats I have received!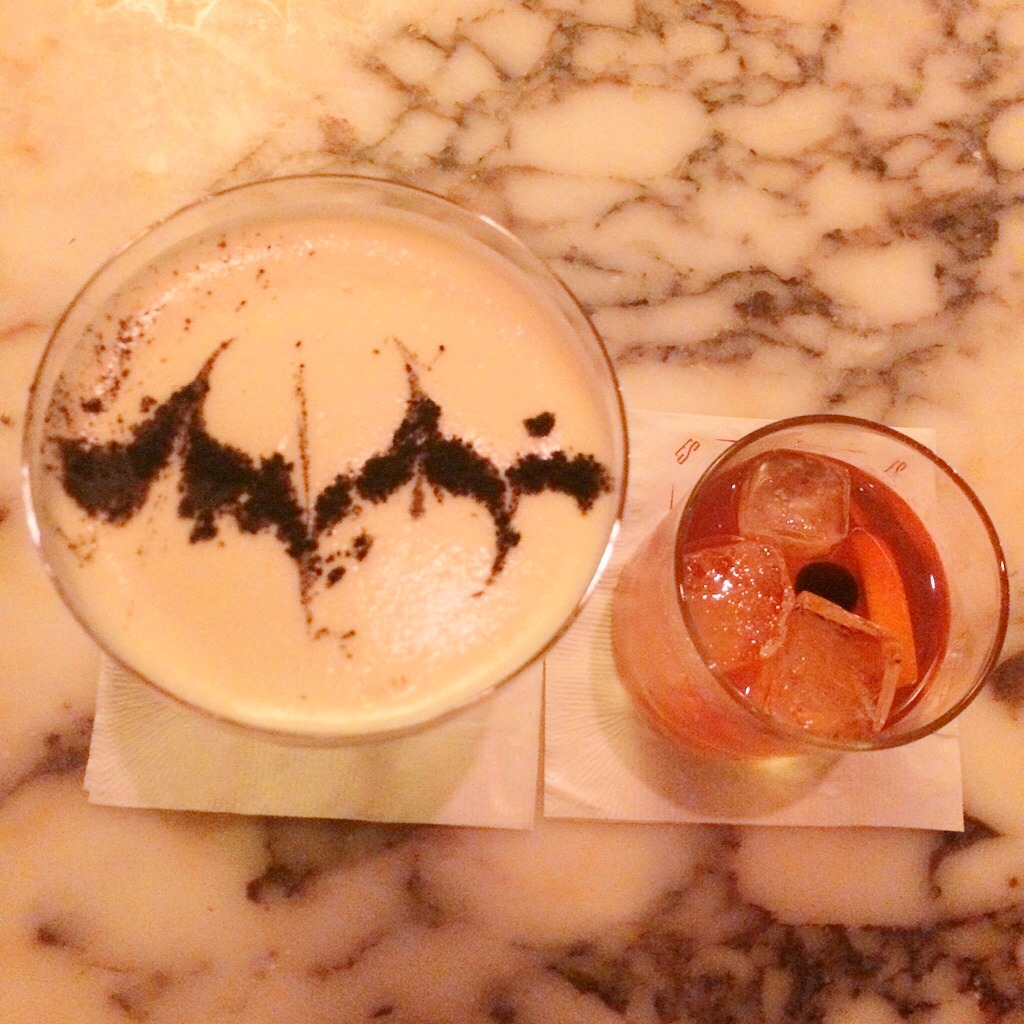 Later in the evening I ended up at Eastern Standard – where else? – and was touched when one of the bartenders there, Naomi, surprised my friend and I with some champagne to celebrate the feature! It was the (Luxardo) cherry on top of a great day. As always, ESKD never fails at making me or my friends/family feel special.
Yesterday I woke up and decided to treat myself to a marvelous breakfast (brunch?) at Refuge Cafe, where I ordered an iced coffee and my favorite breakfast bowl: over-easy egg, chili, home fries, salsa, and avocado.
And I picked up a few hard copies of the Sunday Boston Globe, for myself and my parents! I was featured alongside some marvelous neon kitchenware.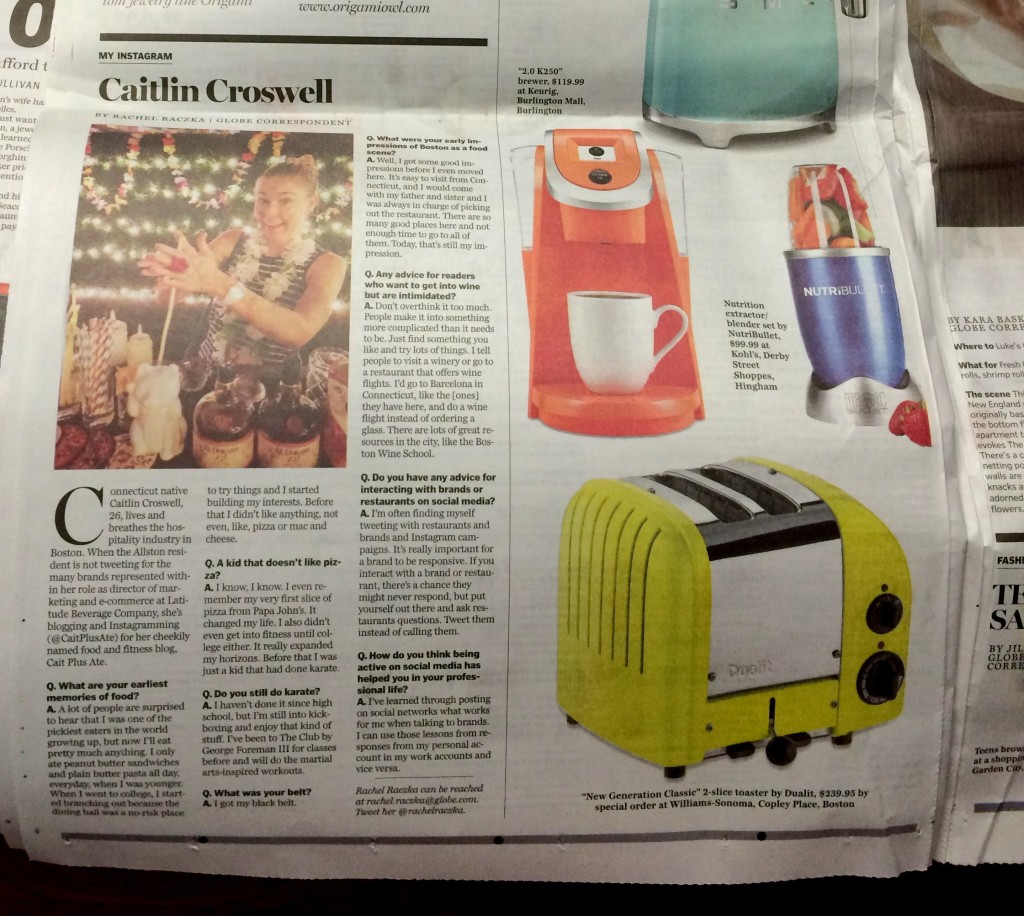 I could have stayed at Refuge forever, but I knew I'd feel better about the rest of my day if I went to a Sculpt class at CorePower, especially since I had some wine and snack related plans in the evening. Though the class was hard to get through, especially thanks to a surprise extra 15 minutes added on at the end, I left feeling marvelous as always. Then it was on to errands and, eventually, I ended up at Jeannie and Allie's apartment to watch the VMAs.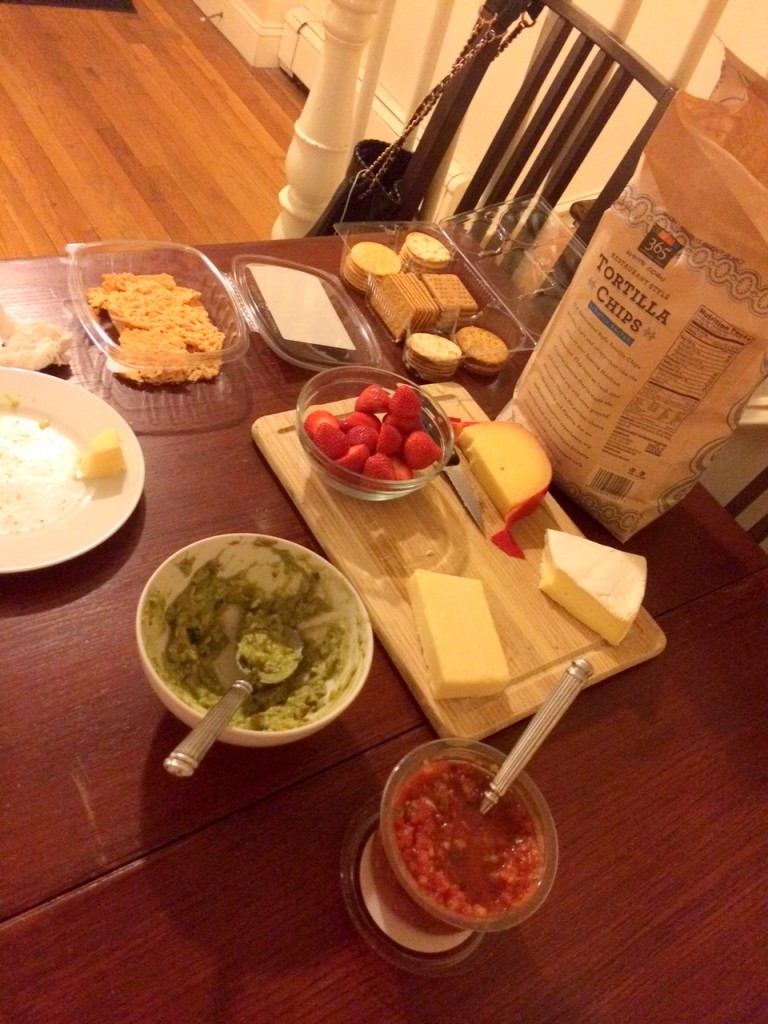 Jeannie did a marvelous job picking out snacks, and we ordered pizza too. The show was just as entertaining as we'd hoped, thanks to the Taylor Swift "Wildest Dreams" video premiere, her "Bad Blood" duet with Nicki, and Kanye's off-the-rails speech.
I was pretty stuffed once Jeannie decided to make some chocolate chip cookies, but how can I say no to a cookie and red wine?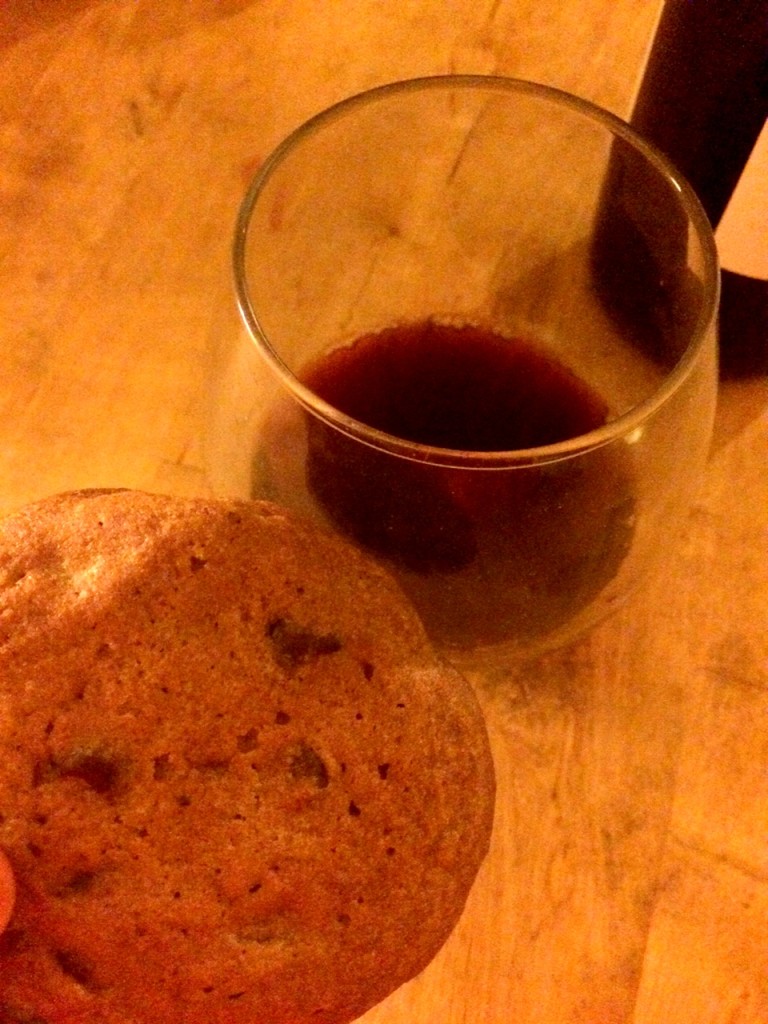 I went home pretty full but for that reason had a marvelous and cozy sleep and woke up today ready to take on the week. And I've got a great Monday planned, with a quick visit from my dad and a Red Sox game too. I hope everyone else had a great weekend – keep it in mind when you start feeling down about Monday!
What was the best part of your weekend?
Did you watch the VMAs? What was your favorite moment?