Summer: It's Not Actually Over
I refuse to believe that Labor Day means the end of summer…especially when Boston just recently went through a heat wave. Fall is cute and all, but to me it just means the impending doom of winter. So I've continued to soak up every last bit of summer I can, which includes plenty of fun events, new restaurants, and sweaty fitness adventures. I've got a lot to talk about so let's get down to it.
Sister-Sister Spin
My younger sister came to visit from NC over Labor Day weekend, and we had a blast watching the Tennessee football opener at alumni bar (North Star), brunching, taking a duck boat tour, and going out dancing. But all that involved a lot of drinks and food, so we also scheduled a couple of sweat sessions during her trip. Firstly, a 60-minute Back to the 2000's ride on Saturday, at Velo-City in Back Bay.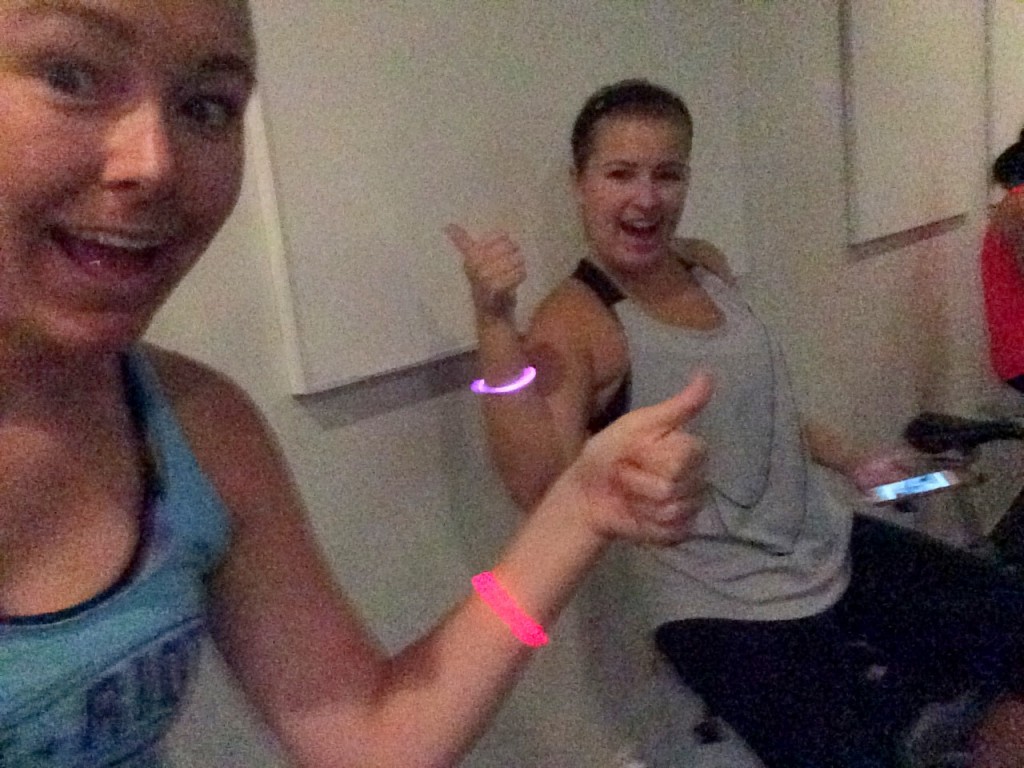 My sister is newer to spin and after recently experiencing Velo-City's non-intimidating environment, I figured it'd be a perfect fit for her. I turned out to be right, and also had an even better experience than my last! Our instructor Deepak was a total gem. He kept the hour-long class interesting, handed out glow-sticks, and brought the thunder with a great playlist. I would highly recommend looking for him on the schedule if you head to Velo-City to try their new student deal. When we left we had brunch plans so didn't stick around, but he was in the process of busting out some rosé for riders!
On Labor Day itself we hit up FlyWheel, because I won a free class at a Tribe Hummus event and Hannah had yet to use the free class that all first-timers get. That 45-minute ride, taking place at the end of the long weekend of eating and drinking, was MUCH more of a struggle than Saturday's class…despite it being fifteen minutes shorter. But we got through and rewarded ourselves with cute tank tops afterward.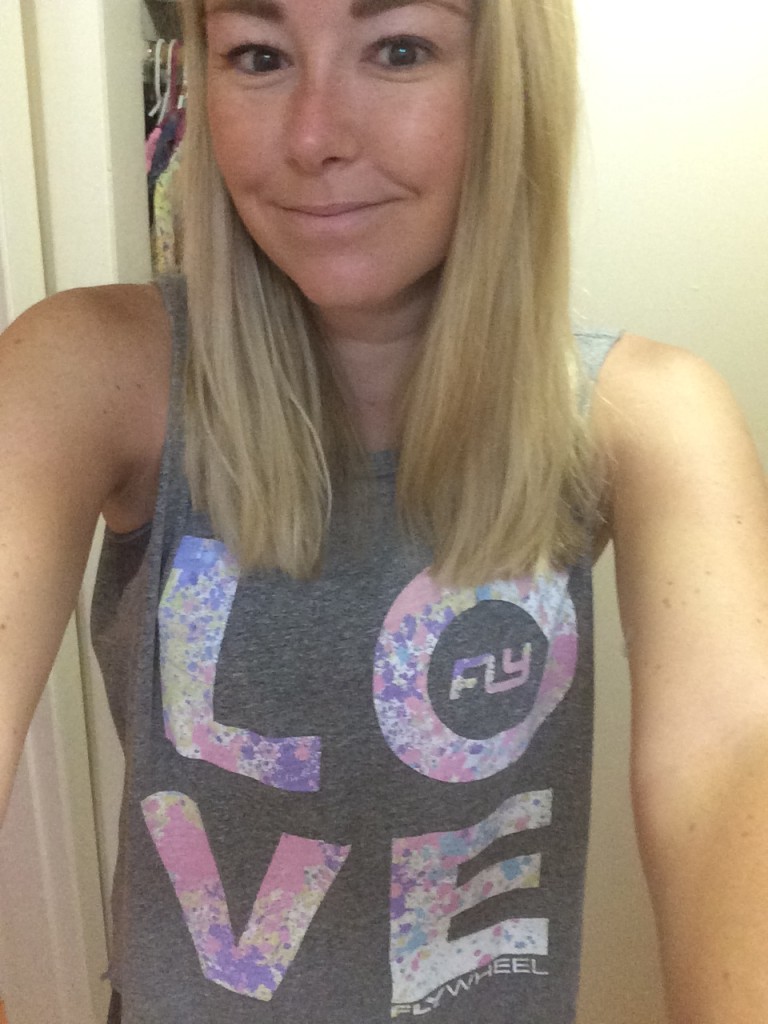 Absolut Elyx at Boston Chops
I've attended an Absolut Elyx Perfect Martini class hosted by someone else, but never had a chance to host my own – until recently! Dillon of Absolut Elyx reached out to ask me if I wanted to host my own event, and I immediately (after finding his email in my spam – close call!) responded with YES!
I opted to host the event at a restaurant I'd never tried before, Boston Chops, because it has come so highly recommended by several of my friends. The food we were served blew me away and I can't wait to go back for a full meal! Standout items included popovers and mac 'n cheese.
But of course the night was about Absolut Elyx, not the food. We started with Cucumber Coolers, which tasted like they had absolutely zero alcohol in them. And for that reason we all had several.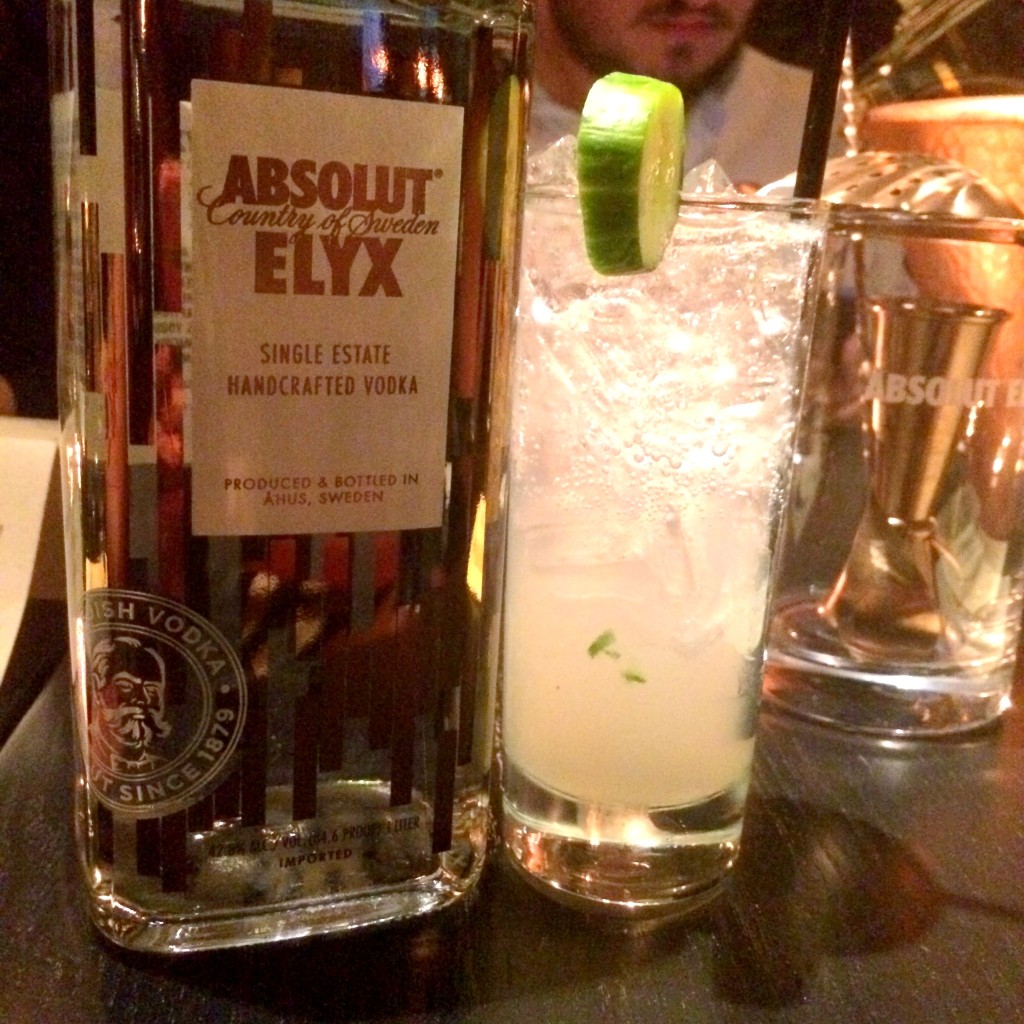 Boston Chops bartender Pam took us through a brief history of the martini, followed by a tasting of the Absolut Elyx by itself. It went down just as smoothly as I recall at the last event I attended. We then learned about different types of martinis: wet (half vermouth and half vodka – reminded me of an after-dinner drink), dirty, shaken, stirred, naked (just vodka – for those looking to get after it).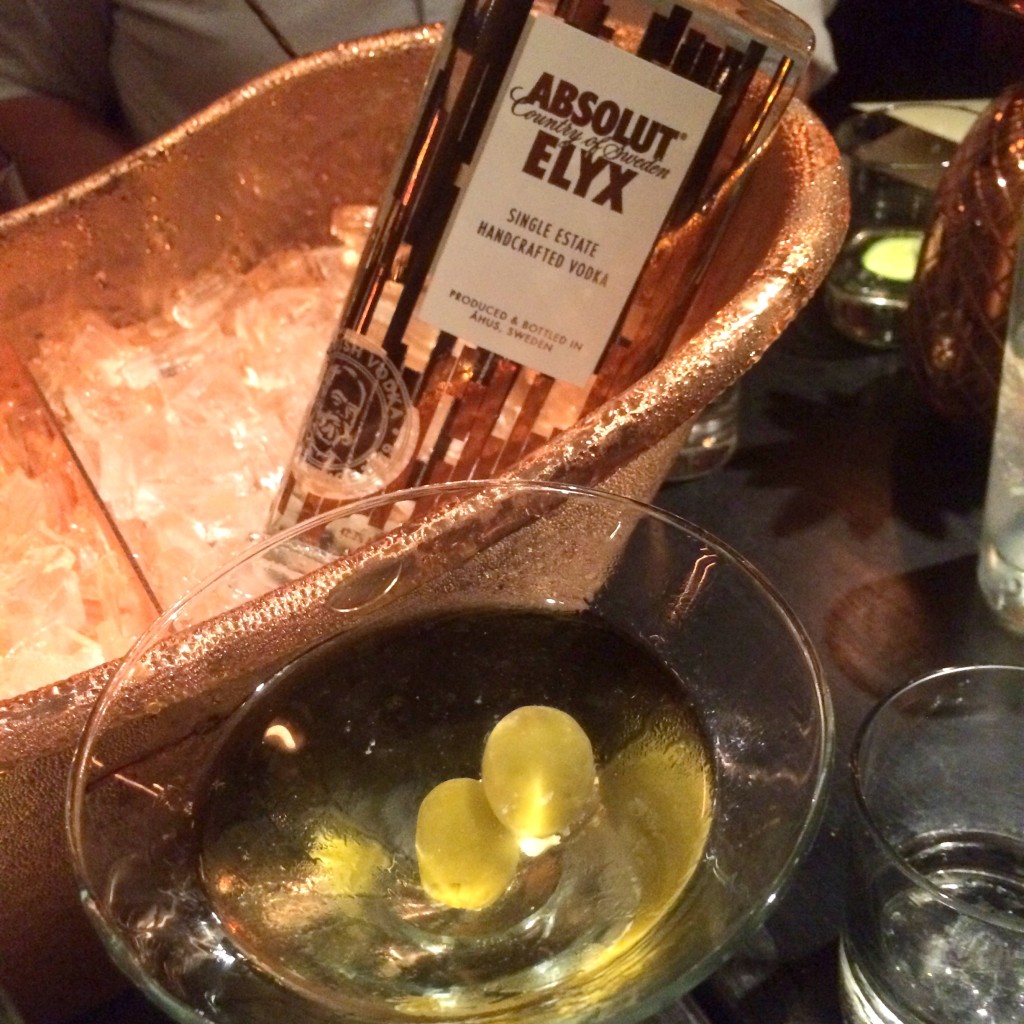 We all had a great time making and tasting the various types of martinis and garnishes. My coworker Cristen went with the naked martini (she likes to get after it), while I loaded up on bleu-cheese stuffed olives. I did more tasting of other martinis than making my own.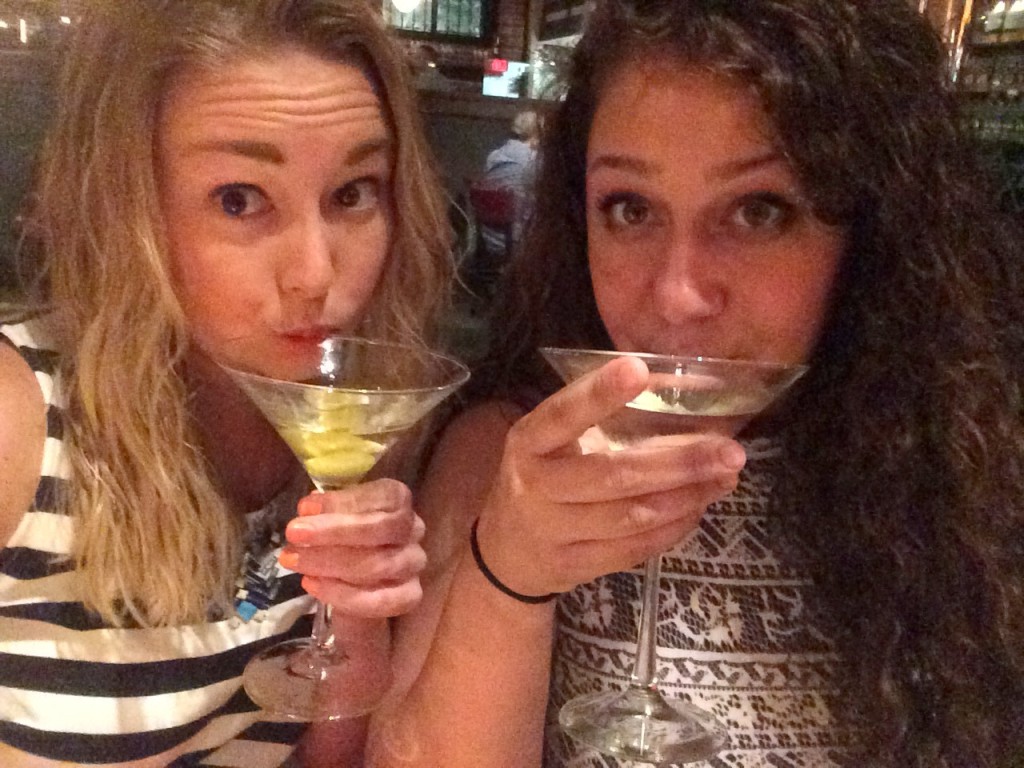 The event made me reconsider my stance as an always "gin martini person". A vodka martini made with Absolut Elyx really hits the spot!
B/Spoke Studios
My friend Matt gave out swag bags at his 30th birthday (as he naturally would), and one item in said bag was a voucher for a free class at B/Spoke, a spin studio in downtown Boston. That was back in June, and I finally got around to using my class a couple of weeks ago! Like many studios I've tried, the classes at B/Spoke take place in a dark room. I liked that there were no numbers involved (a-la Flywheel), but could have done with less of tap-backs and push-ups. Often in classes when an instructor advises to do that, I just do my own thing because I can't pedal very fast when I'm trying to focus on doing something else. Guess I'm not a multi-tasker! Still the playlist and instructor's energy were both extremely motivating, and the studio itself is beautiful. I laughed when I saw Jameson and rosé in the studio fridge too!
Bees Knees Supply
I both live and work down the street from the newest Allston location of Bees Knees Supply, so checking out their preview evening was a no-brainer. Attendees sampled wine and beer (the store sells both), tried out various party platters of cheese, antipasti, veggies, and hummus, and snacked on passed apps. My friend and I were partial to both varieties of bubbles being poured, of Pinot Noir and Chardonnay.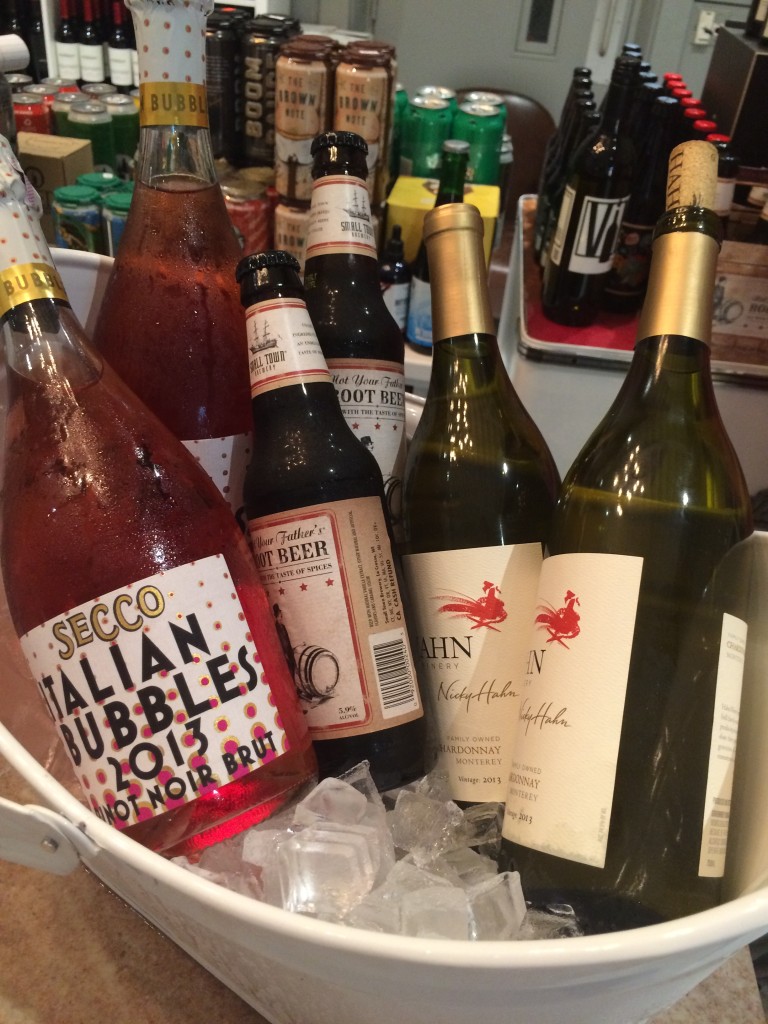 As usual I made a dinner mostly out of cheese. By the time I got to the antipasti board it had been mostly picked clean, but later a fantastic cilantro guac was brought out, and I was glad I had some extra room to go back for seconds of that.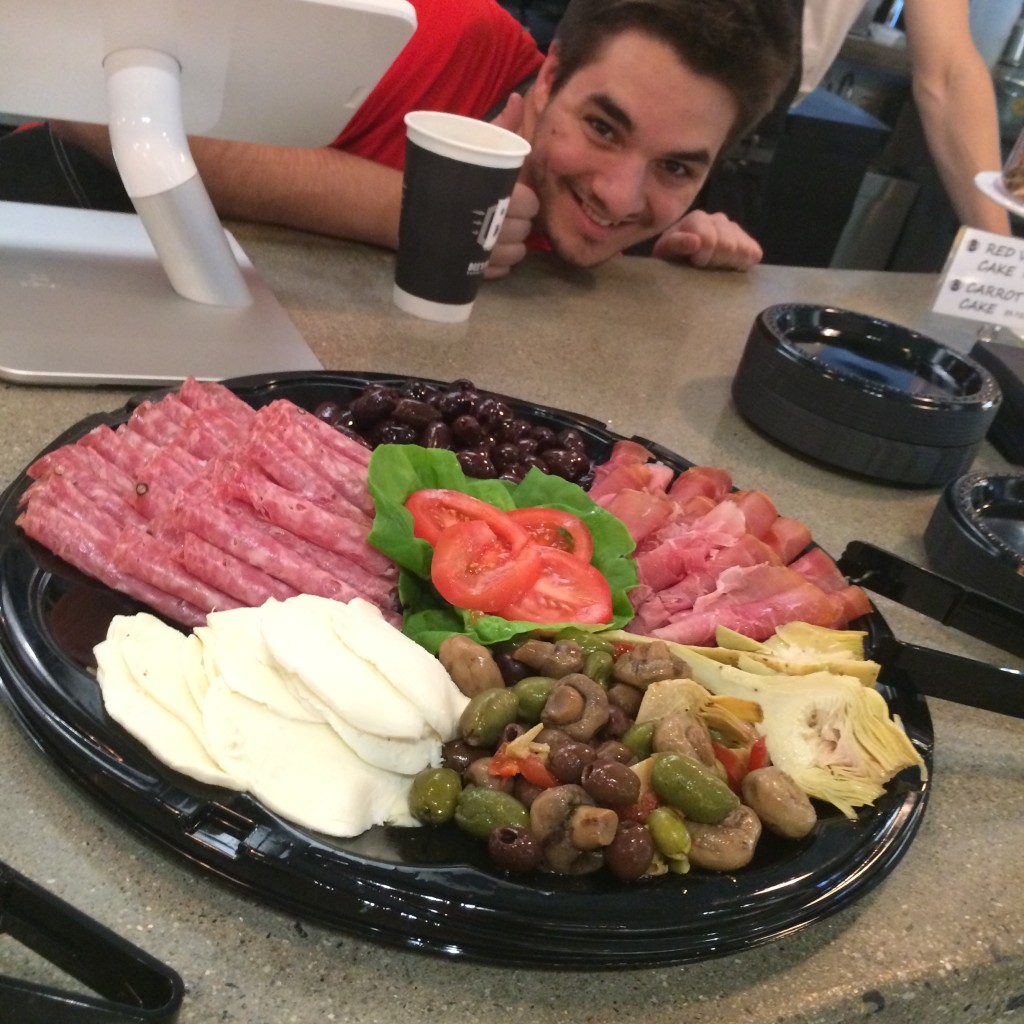 I've heard mixed reviews of this Bees Knees location (the Yelp page doesn't feature many positive opinions) but aside from a not-so-friendly wine pourer I had a really good time! The food was tasty and who doesn't enjoy grocery shopping with a DJ? Yes, a DJ.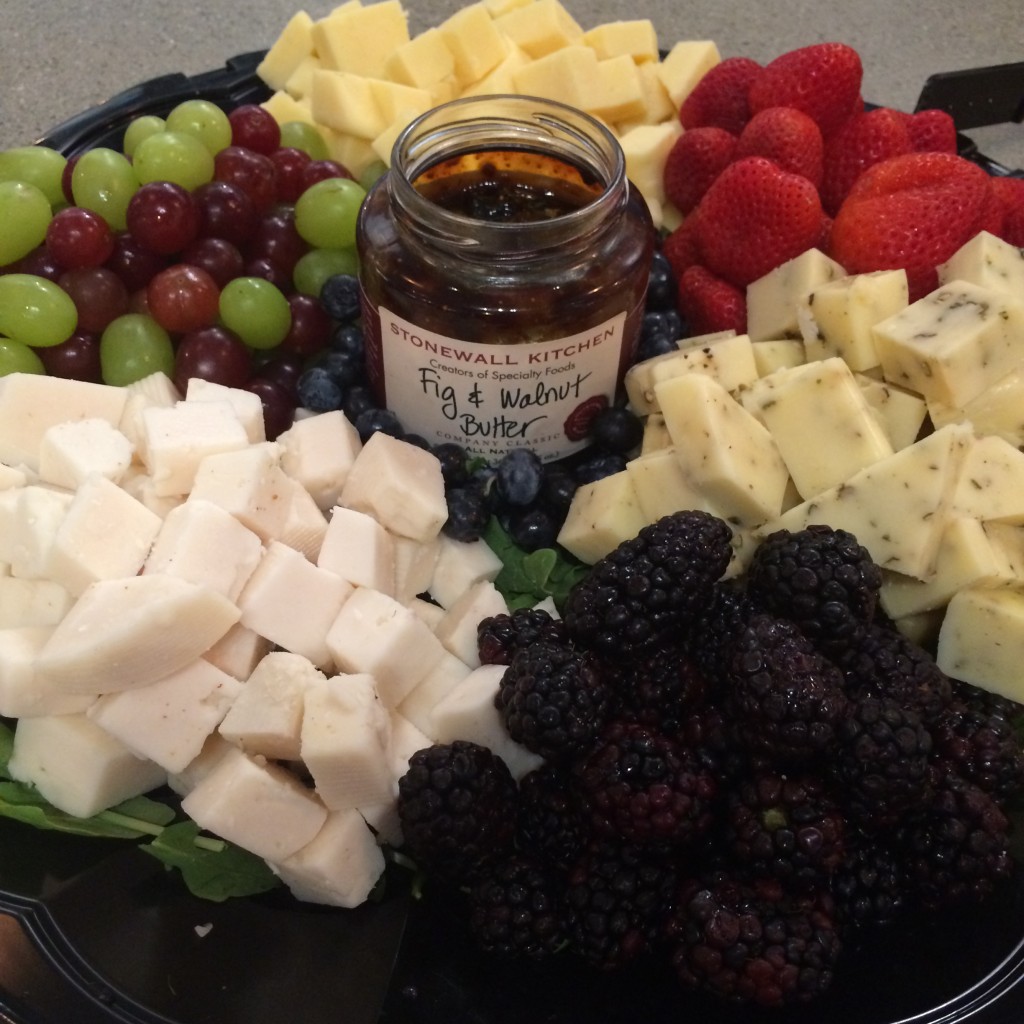 My favorite part of Bees Knees is definitely the patio, which is tucked away in back and provides a nice quiet escape from Comm Ave. We spent most of the event out there, making trips back and forth for more bubbles and food. If only it was legal to buy a bottle and take it out back to the patio!
Cheeses of Europe
Finally, last Thursday my friend Molly and I made a trip to Faneuil Hall for a media preview of a Cheeses of Europe pop-up shop held there last Friday. We were treated to an insane amount of cheese, along with cheese-infused apps, and rosé. (Are you sensing a pattern here? I should just call this post Rosé Roundup.)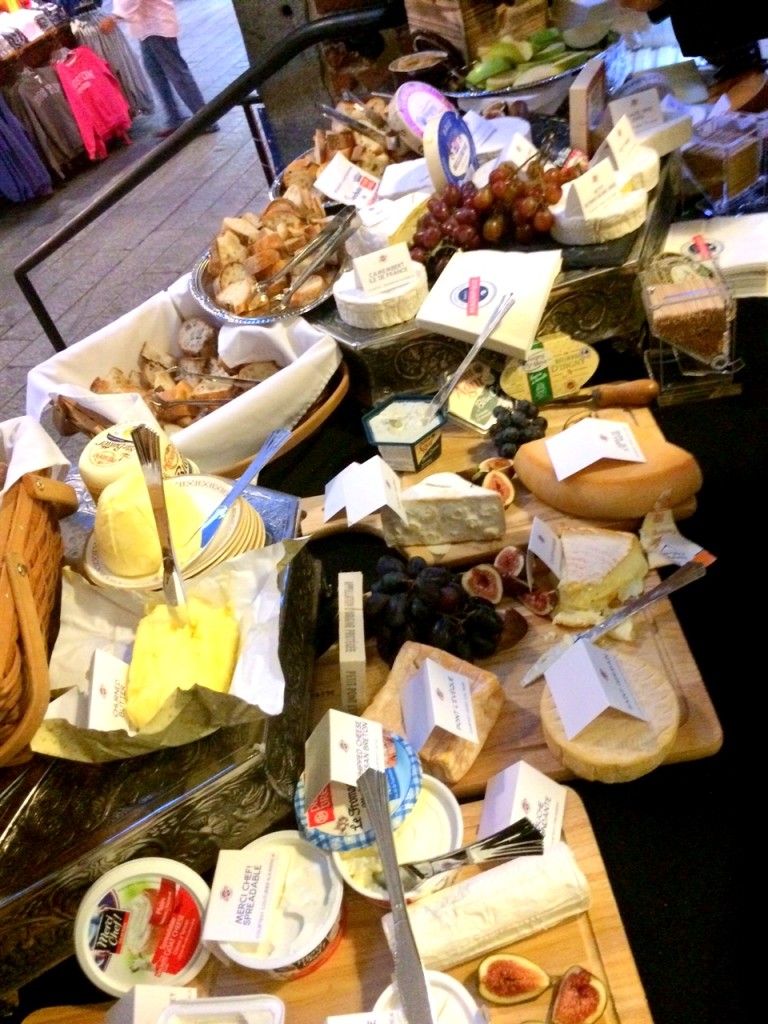 My favorite cheese of the evening was the cave-aged Mimolette, even after I found out that its natural rind looks the way it does because it was eaten by cheese mites. Charming!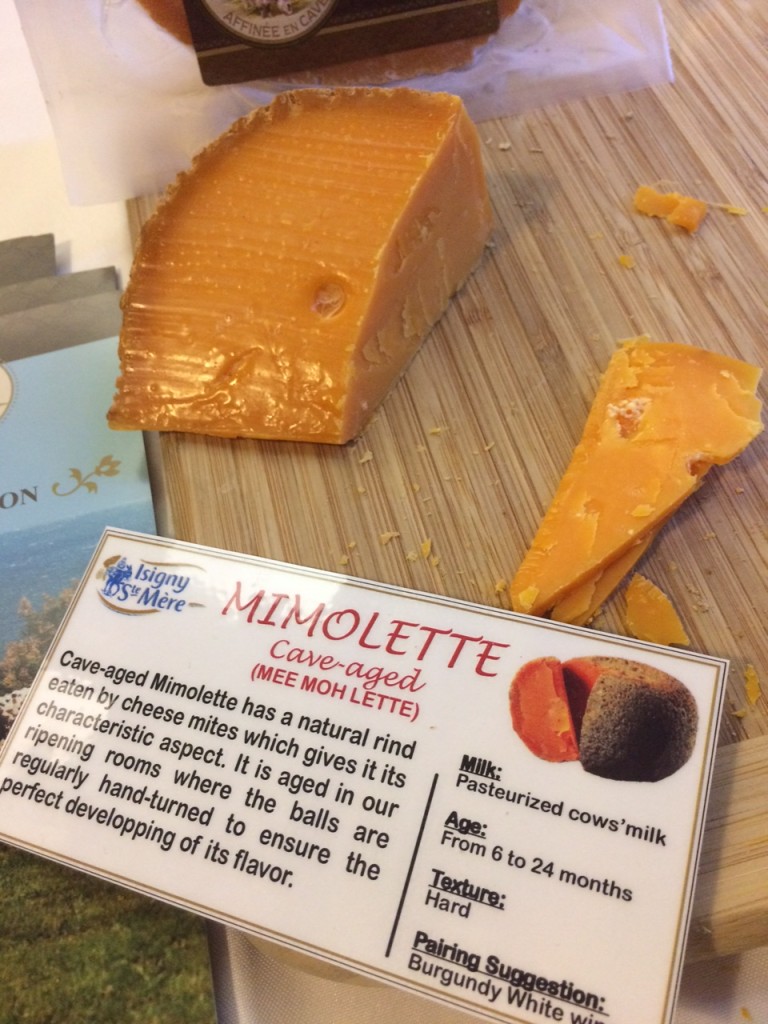 Whatever, this hard cheese made from pasteurized cow's milk blew me away and I was fortunate enough to go home with some of it, along with three other fantastic soft cheeses…and a picture with a cow!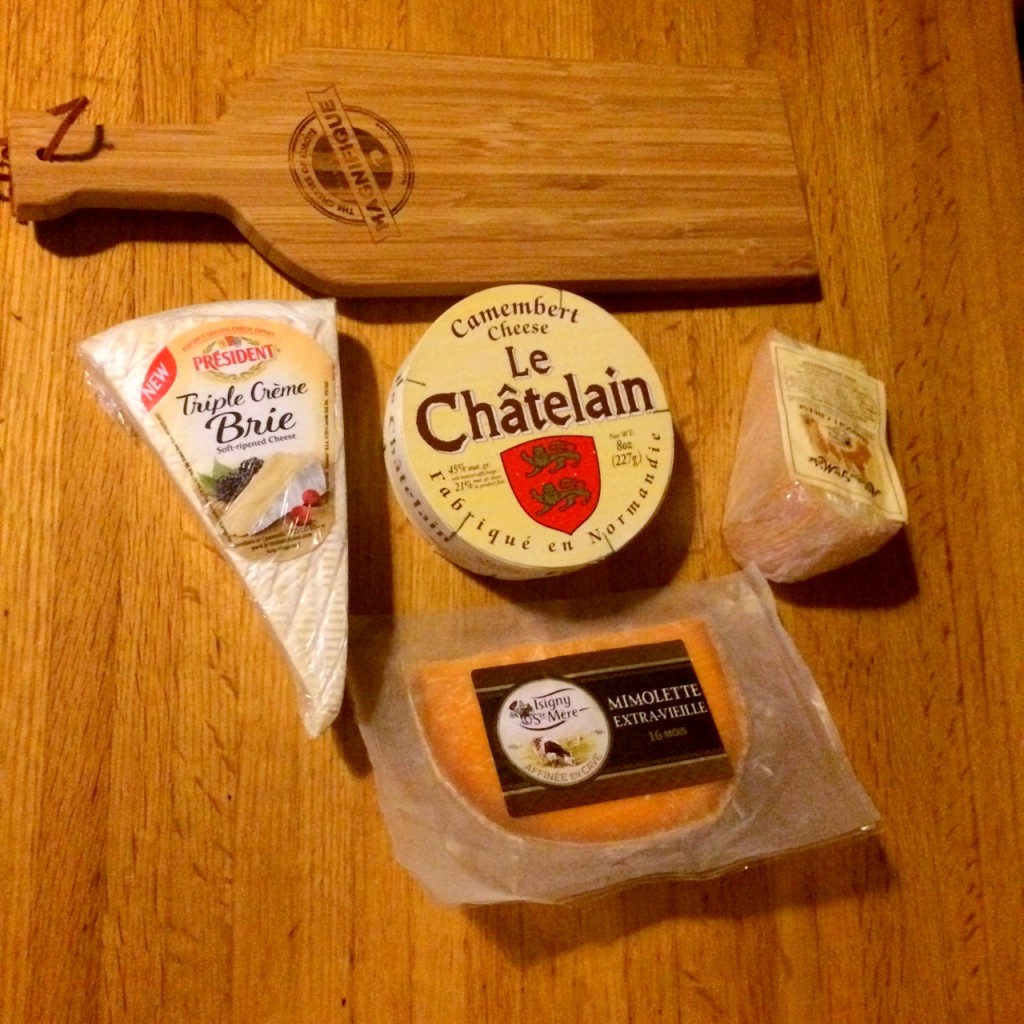 Molly and I had a fantastic time and she shared the cheese she took home with her parents the following weekend. I used mine to make a cheese plate that ended up lasting me a few meals!
So, those are just a few of the many things I've been up to as we say goodbye to summer. I can already feel the temperatures cooling, but we're in for a few 80 degree days this week which makes me excited.
Are you ready for fall, or do you wish summer would stick around a bit longer?
Which of these events/activities would you enjoy the most?