Blogger Reunion at Seasons 52!
My friend and fellow blogger (aka blend) Kelly and I have dined at Seasons 52 together three times now. It's almost become our default place to meet here in Boston. So the Chestnut Hill Square location was a no-brainer suggestion for dinner a couple of weeks ago, when we finally found a time that worked for both of us to get together! It was the first time I'd seen Kelly since she had a beautiful baby girl a few months ago and catching up with her on family and life was the perfect way to spend a Monday evening.
Since Seasons doesn't bring out bread to start the meal, I always like to pick out one of their flatbreads, because #TeamBread. The crust is delightfully crisp, and its thinness lets the toppings shine through. We love seafood and went for the lobster & fresh mozz flatbread with roasted sweet peppers, slivered scallion, and lobster sour cream. Both of us adored this, especially given how well the lobster paired with those sweet peppers.
Lately I am obsessed with Caesar salads – more specifically, kale Caesars. The second I saw one on the menu, I knew that was my pick for an entree. I added some tasty caramelized sea scallops for extra protein. I love when seafood comes with lemon – especially charred lemon!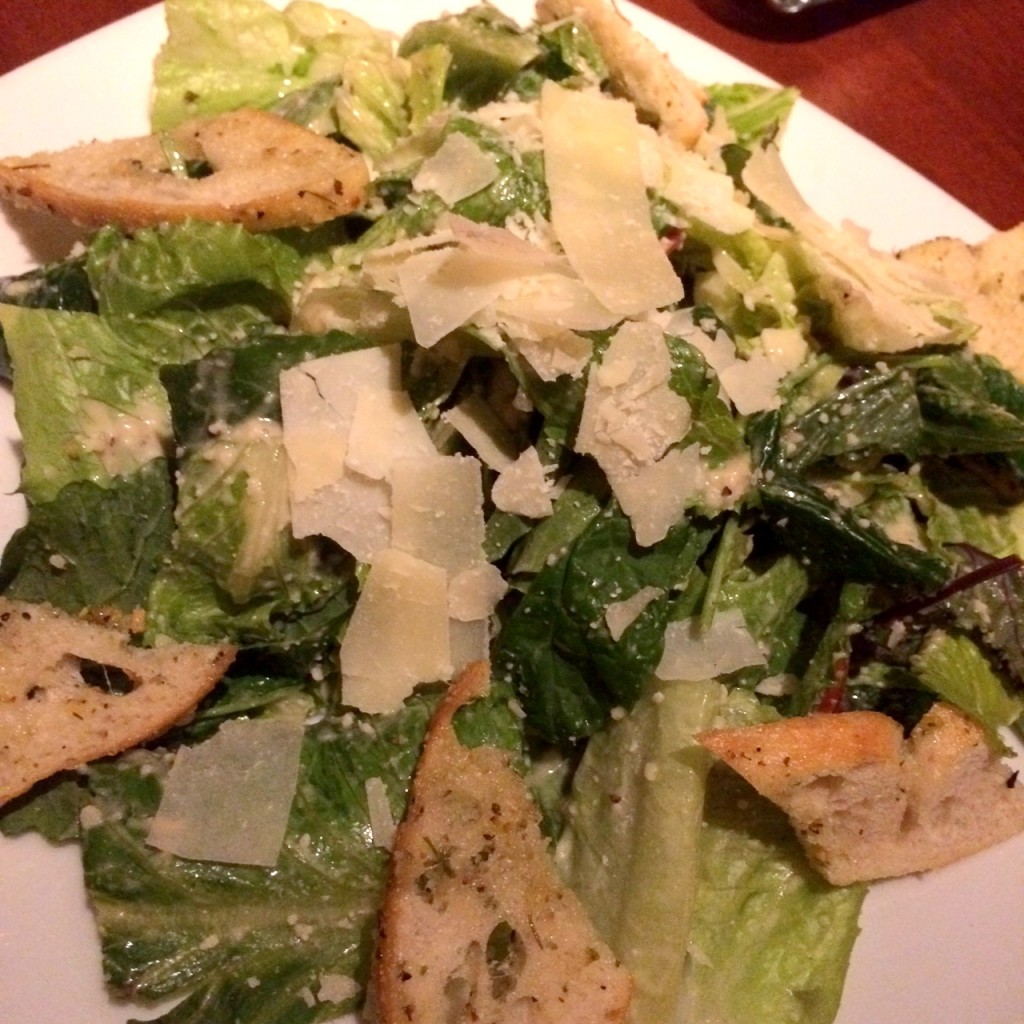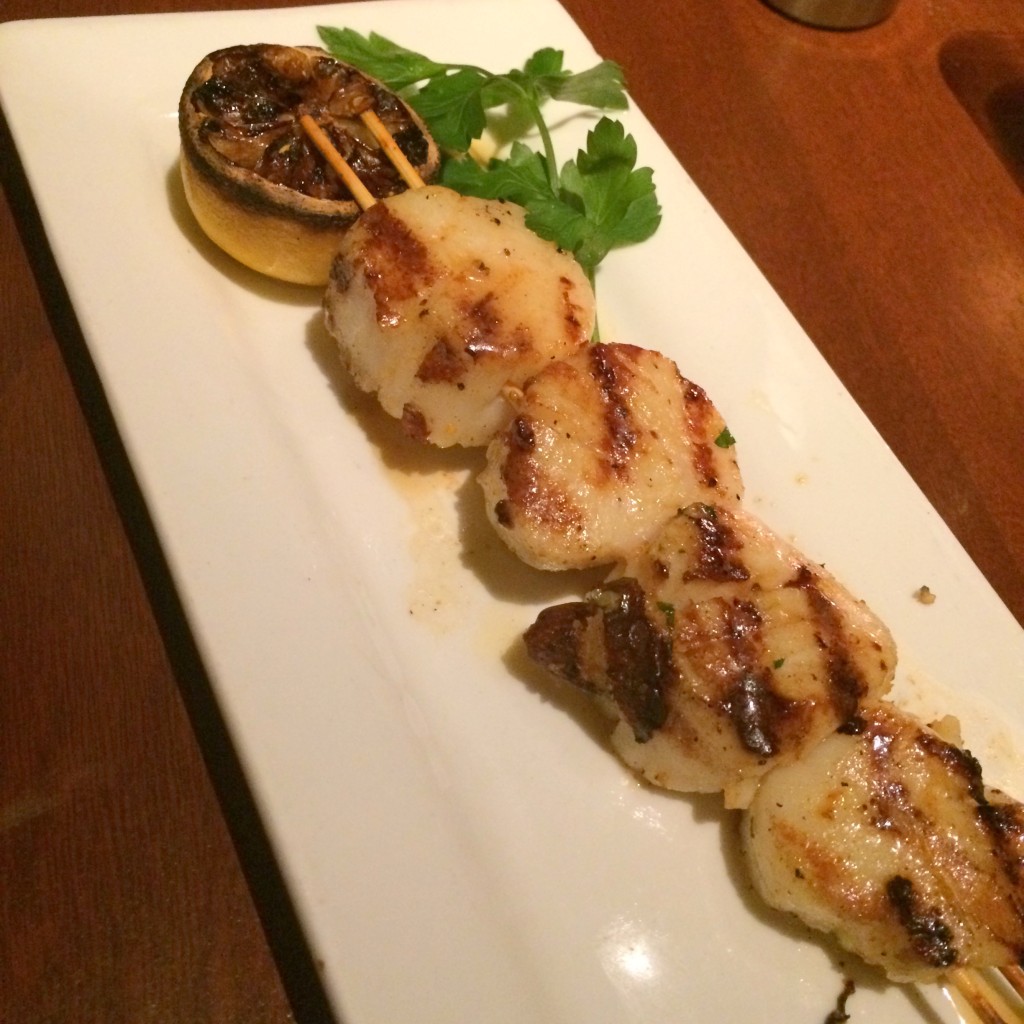 And of course since Seasons 52 has Brussels sprouts on their menu at the moment (the menu, as implied by the restaurant's name, changes seasonally to incorporate the freshest ingredients), Kelly and I ordered those to share. They were charred just like I like them, but could have been a bit crispier. Still the bacon, garlic, and Parmesan that came with them created a great flavor combo. Brussels + bacon + garlic – it's hard to beat it.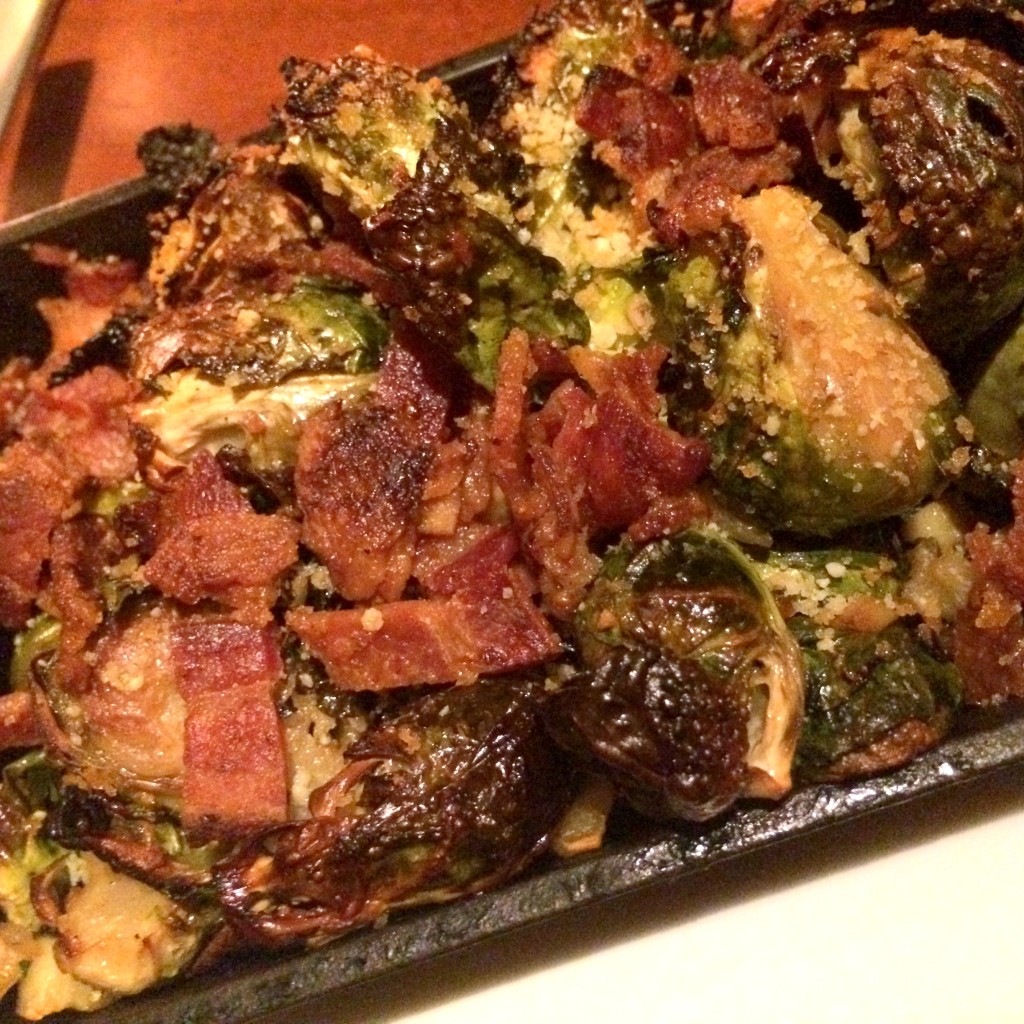 With our entrees (Kelly also got the scallops and kale Caesar), we each enjoyed a glass of a Casillero del Diablo Caremenere from Chili. I've been into Carmenere ever since I tried one of our newest releases from 90+ Cellars, Lot 127 Carmenere/Cabernet. While I still think Lot 127 wins, Kelly and I both were fans of this wine. I would order it again!
And I was sure to save some wine – and room – for dessert. I like the Seasons 52 mini indulgences because I can order one or I can order three – depends on how much dessert I'm in the mood for. This was a one indulgence kind of night, as I couldn't even finish my entree. It took awhile to decide but I ended up picking the carrot cake. Definitely a great decision and it went well with the rest of my glass of wine.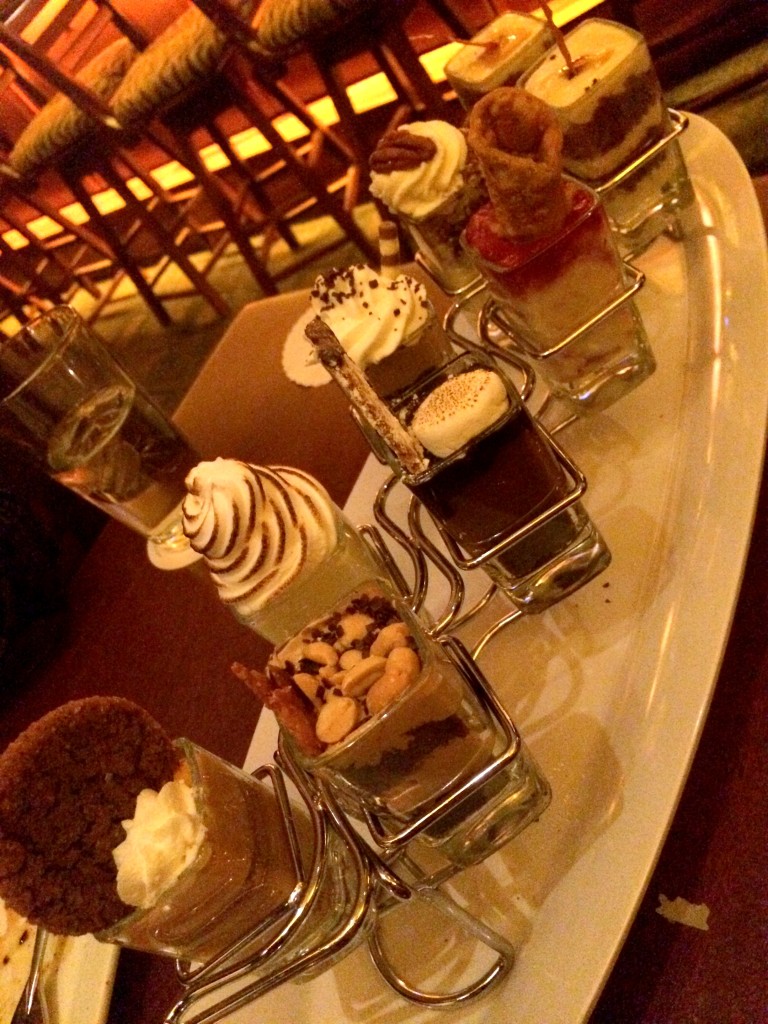 Kelly and I loved this visit to Seasons 52. The parking was easy as always in Chestnut Hill Square, the service was impeccable, and every bite was delicious. I'm already excited to head back and have plans to later this month!
I received a complimentary meal from Seasons 52 in exchange for an honest review. All opinions are my own – anyone who has been reading this blog for awhile knows I'm a huge Seasons 52 fan!
Have you ever visited a Seasons 52?
Caesar salads with kale – love 'em or hate 'em?