Less Boozing, More Hair Drying
I'm coming off an awesome weekend in Charlotte visiting my sister Hannah! She moved there over the summer and I jumped on tickets for a super-cheap flight a few weeks ago so I could finally check out her new home. I met her friends, saw her beautiful apartment, shopped, got a couple of workouts in, and of course ate and drank all the things.
As often happens when I travel, I came back from the trip with a few observations, and as a result have decided to focus on a couple new goals in February. I vowed to cook at least once a week at home in January, and am proud to say I did it, despite almost slipping up last week and opting for takeout on a night when I was really tired.
So I'll keep the cooking thing going, and pair that with another goal having to do with staying in: no drinking at home! I used to go by this rule and it worked well for me in the past. I've been feeling really sluggish at the gym, my clothes haven't been fitting well, and I've just felt very overall blah. I have no doubt part of that has to do with alcohol. I love going to events and restaurants where there is no shortage of cocktails, beer, and wine. There's nothing wrong with soaking up those experiences, but I used to balance that out with sober nights at home eating home-cooked meals. Lately I usually have someone else with me when I stay in, and since drinking is a social thing, it's nice to enjoy wine or beer while we share dinner. But I also know I'll feel better if I make this small change, and appreciate nights out all the more as well. So no more drinking at home, and tonight will be the first round of that, since I'm making Sweet Tooth Sweet Life's Lightened-Up Spaghetti Pie (REALLY excited for this one).
My other goal has to do with my ever-present struggle to put time into my appearance. I'm not talking about piling my face with makeup or spending hours on my hair. But over the last year I've started taking an extra five minutes each morning to add just a bit more makeup to my rotation and it's made a huge difference in how I feel about myself. Yesterday morning before brunch in Charlotte, I took about ten extra minutes to blow-dry my hair, and it felt awesome all day.
I'm known among many of my friends as having a "wet bun forever"; I'm always showing up to dinners and events after evening workouts with wet hair. That's not going to stop happening altogether, but I want to try to get into the habit of blow drying my hair more often, because I know it'll be worth it! So I'm going to start with trying to do so once per week.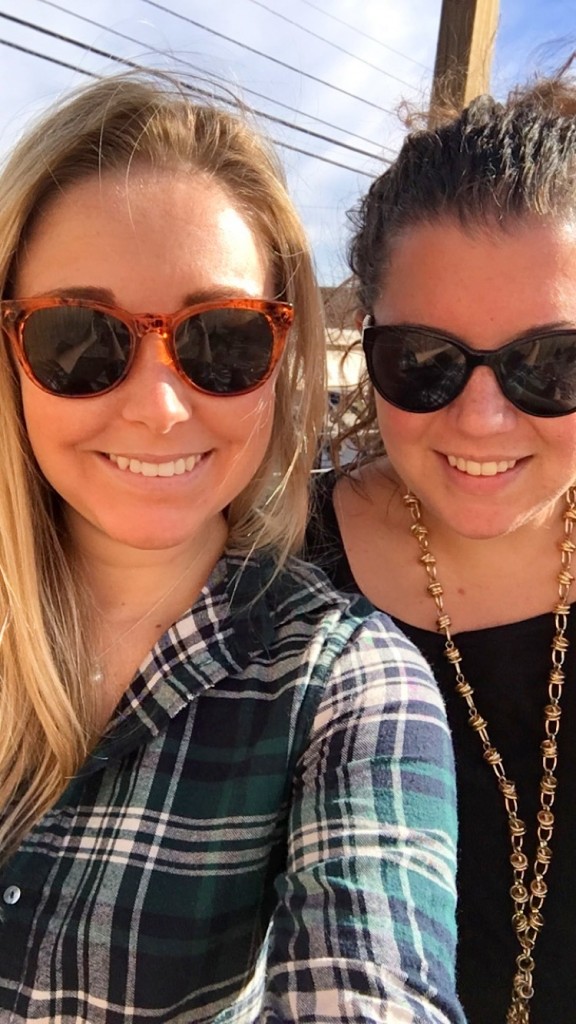 So that's February. I wanted to share my goals here so I can hold myself accountable. It'll be embarrassing if I have to come back here and report that I slipped up. Wish me luck…and is anyone else having a hard time believing the first month of 2016 is already over?!
Do you have any goals you've set for the month of February? How did any 2016 or January related goals go for you?