Journey to Western Mass: Part 1
Back when I lived in Connecticut, I lived less than an hour from Western Massachusetts, yet never bothered to explore the area. After this past weekend, I'm definitely regretting that. The Hampshire County Tourism Board sent me, my boyfriend Jeff, and my friends/amazing couple Matt and Dave on a fantastic weekend trip to Western Mass, and I'm already wondering when I can return!
Jeff and I hit the road Saturday morning and enjoyed an easy ride out west, where we met Matt and Dave. Our first stop was Mineral Hills Winery in Florence, MA. There we met with the owner, Larry Goddard. He showed us an absolutely incredible time that, as Jeff put it, "ruined wine tastings for him forever". That's a good thing – it means we really got the VIP treatment!
Larry took us through a fantastic tasting, which resulted in me buying a bottle of Cabernet for Jeff and I to share once we move into our new apartment in June. Our group also later opted for a bottle of the wonderful NOHO (as in North Hampton) Blush wine, to share with our lunch.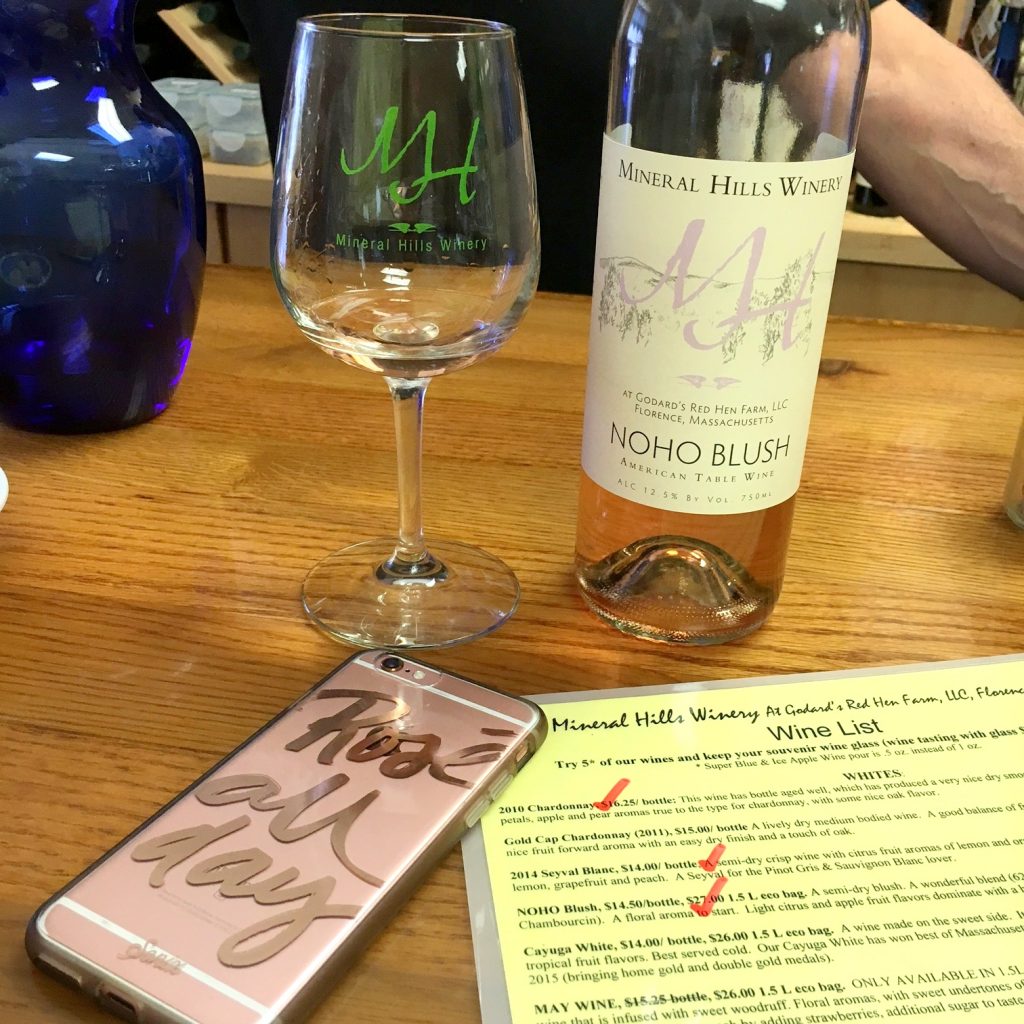 After our wine tasting Larry took us to a back room where we got to try several wines straight from the barrel and tank. I had never had the privilege of doing that before and it was such a treat!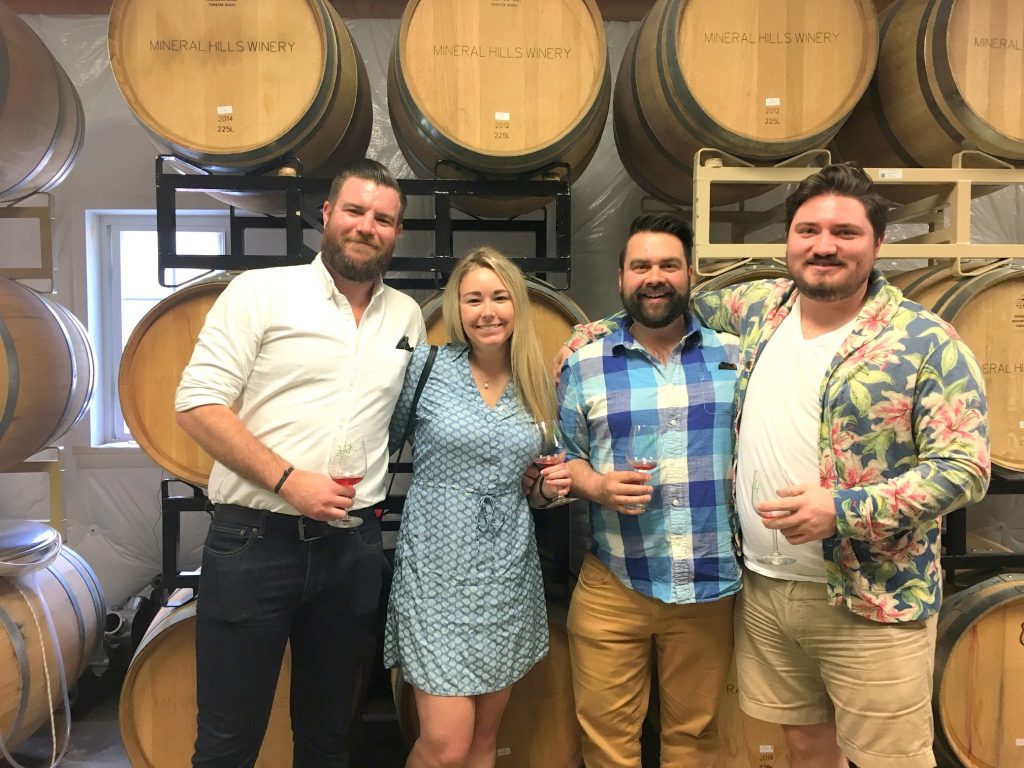 After drinking #allthewine we headed outside to the beautiful grounds of the winery/farm to enjoy our bottle and a picnic lunch from Sip Cafe, which is actually now closed while they look for new owners. And too bad, because our food was great! They delivered four different wraps and we shared everything. My favorite was a chicken bacon avocado wrap, which paired perfectly with the NOHO Blush.
After we finished up our lunch we hit the road – just a few minutes up the street – to Black Birch Vineyard in Southampton, MA. The tasting room is located inside a cute red barn and the grounds are perfect for a day of wine tasting, BYO snacking, and photo taking. And yes, we did a lot of that.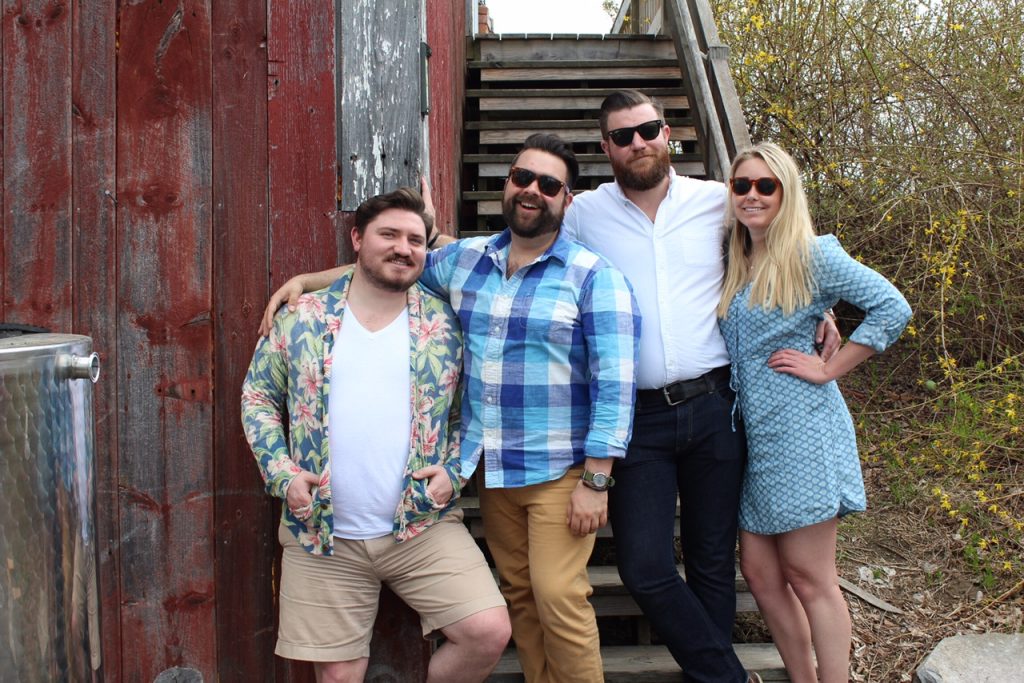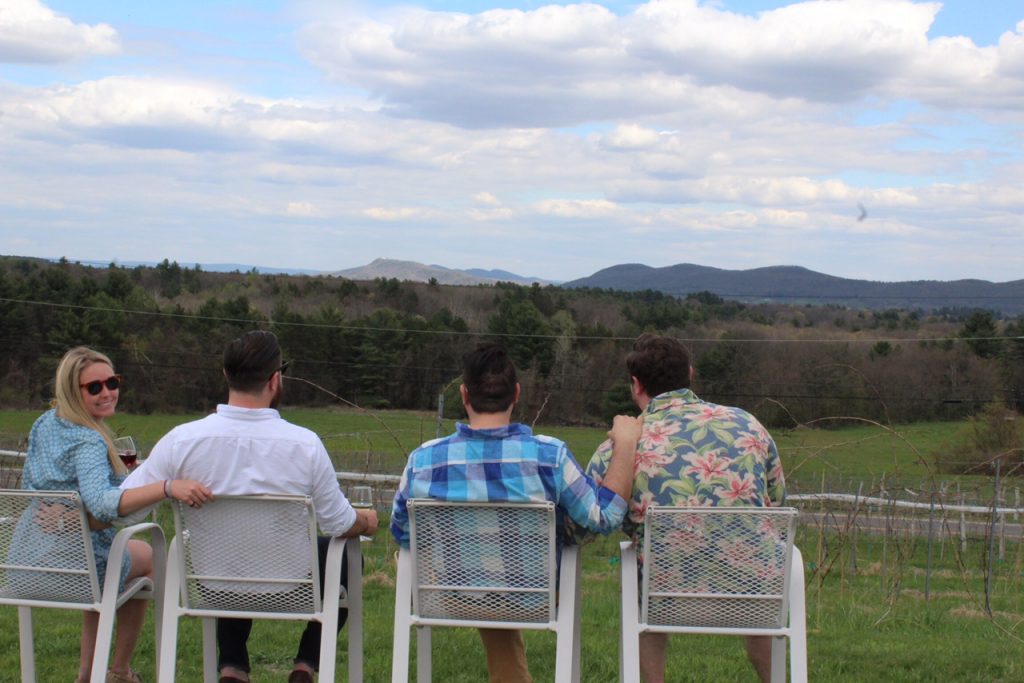 Our host for the day, co-owner Mary Hamel, was so gracious and FUN! She even did a little photoshoot directing for us – it was her suggestion I "look back" while the guys looked forward in the picture above.
Oh, and the wine! The wine was impressive. I was particularly struck not only by how good the Pinot Noir was, but the fact that they offered three different vintages to taste. After our tasting (we got to try EVERYTHING), I even opted to purchase a full glass of Pinot Noir to enjoy while walking around the vineyard.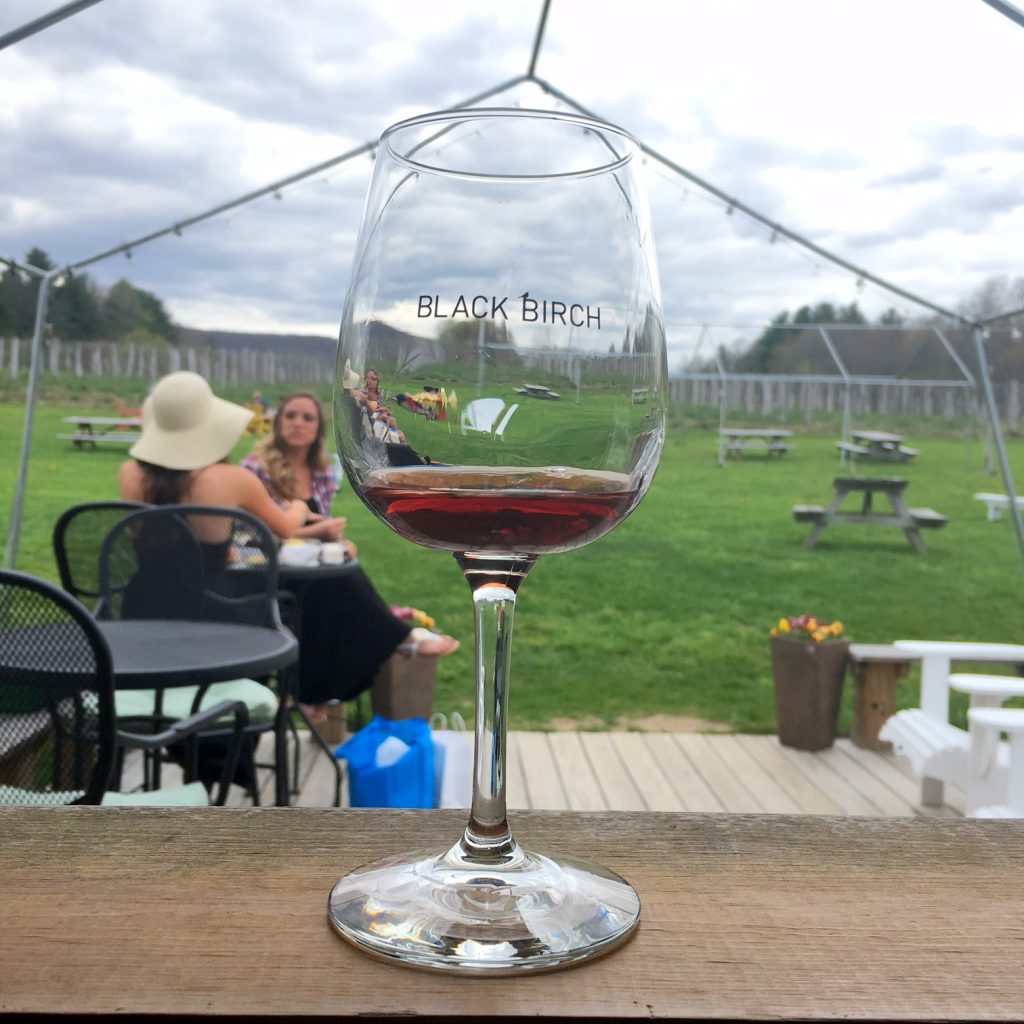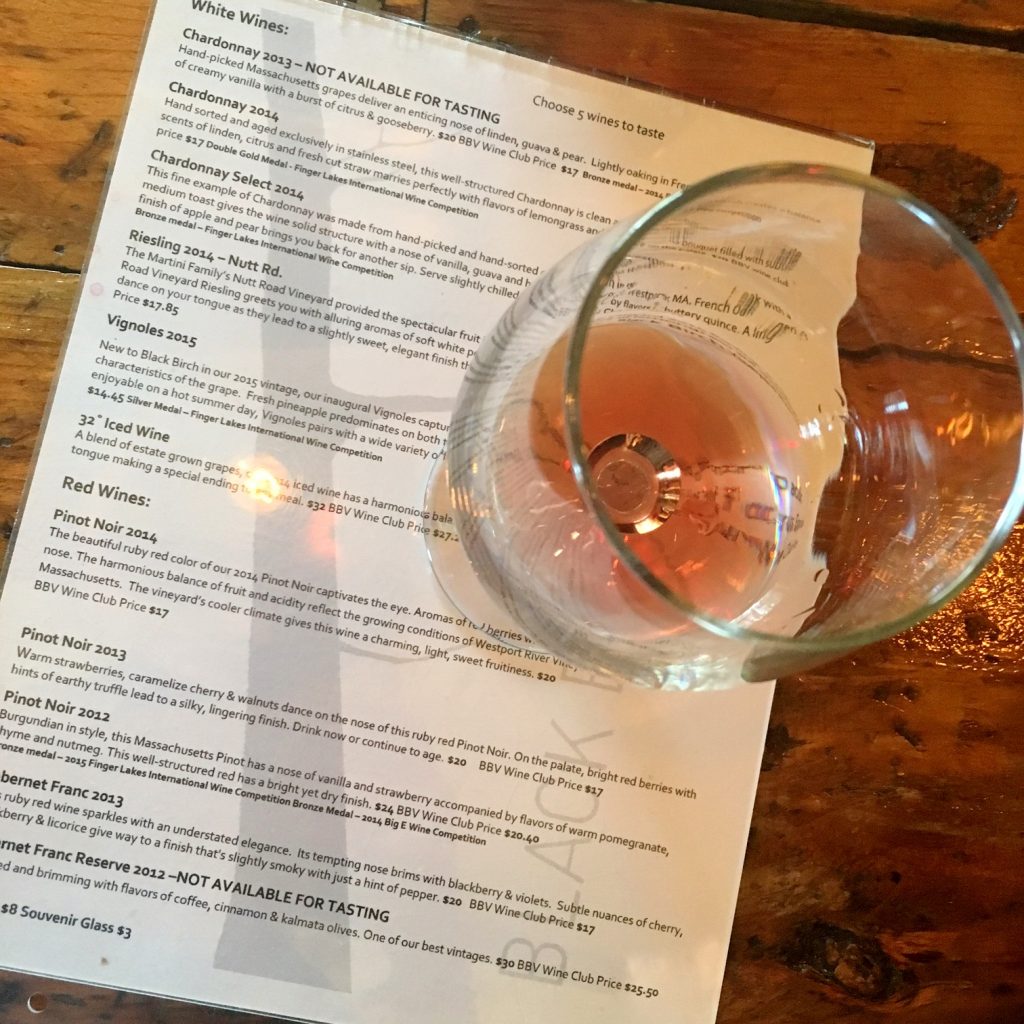 After Black Birch, we headed on to another stop, New City Brewery in Easthampton, MA. There we were treated to flights of both beer and (alcoholic) ginger beer mimosas!
After all that wine the boys were psyched to get their hands on some beer, but I felt like I needed a little drinking break altogether so I just sipped. Most of the beers were too heavy or hoppy for my taste but I did love the Connecticut River Kolsch, which is not surprisingly called by New City a "true easy drinker".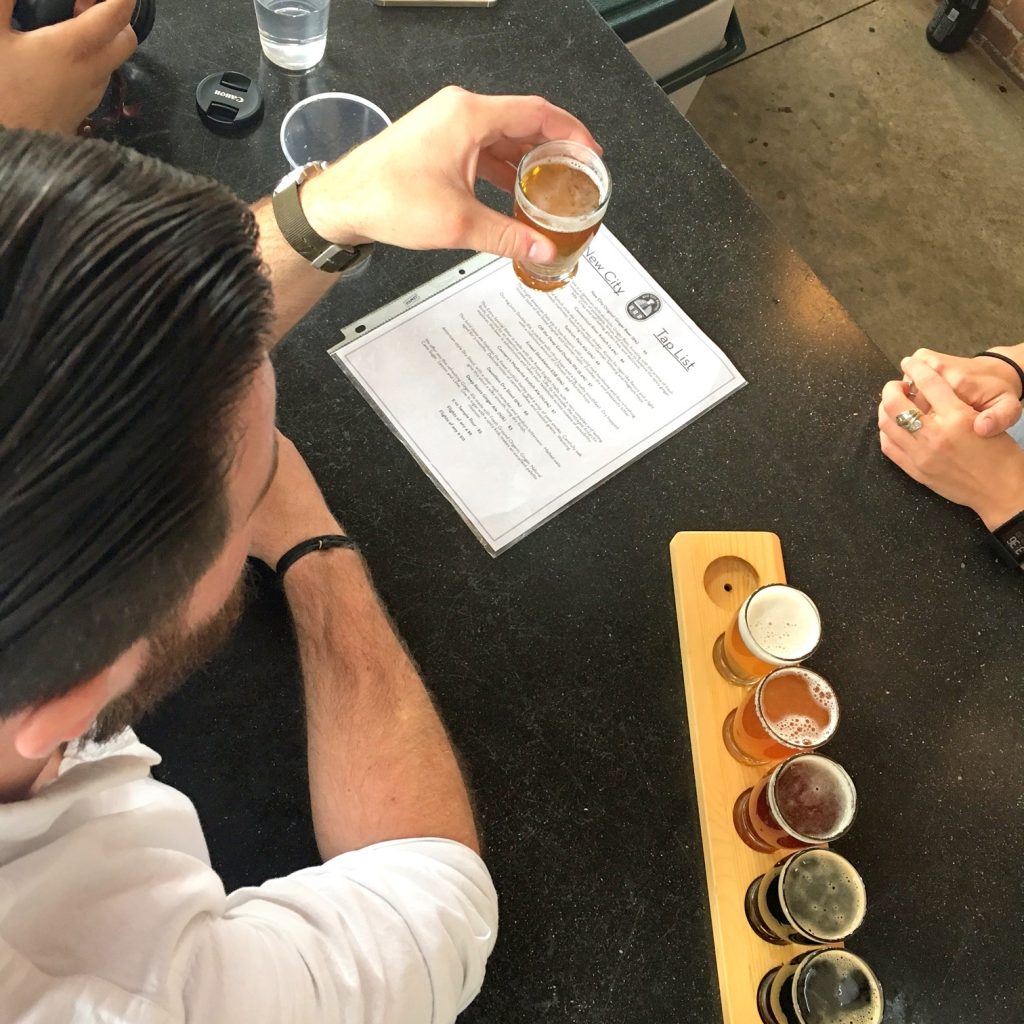 The ginger beer was QUITE strong but I enjoyed finding out how it tasted with all the different juices.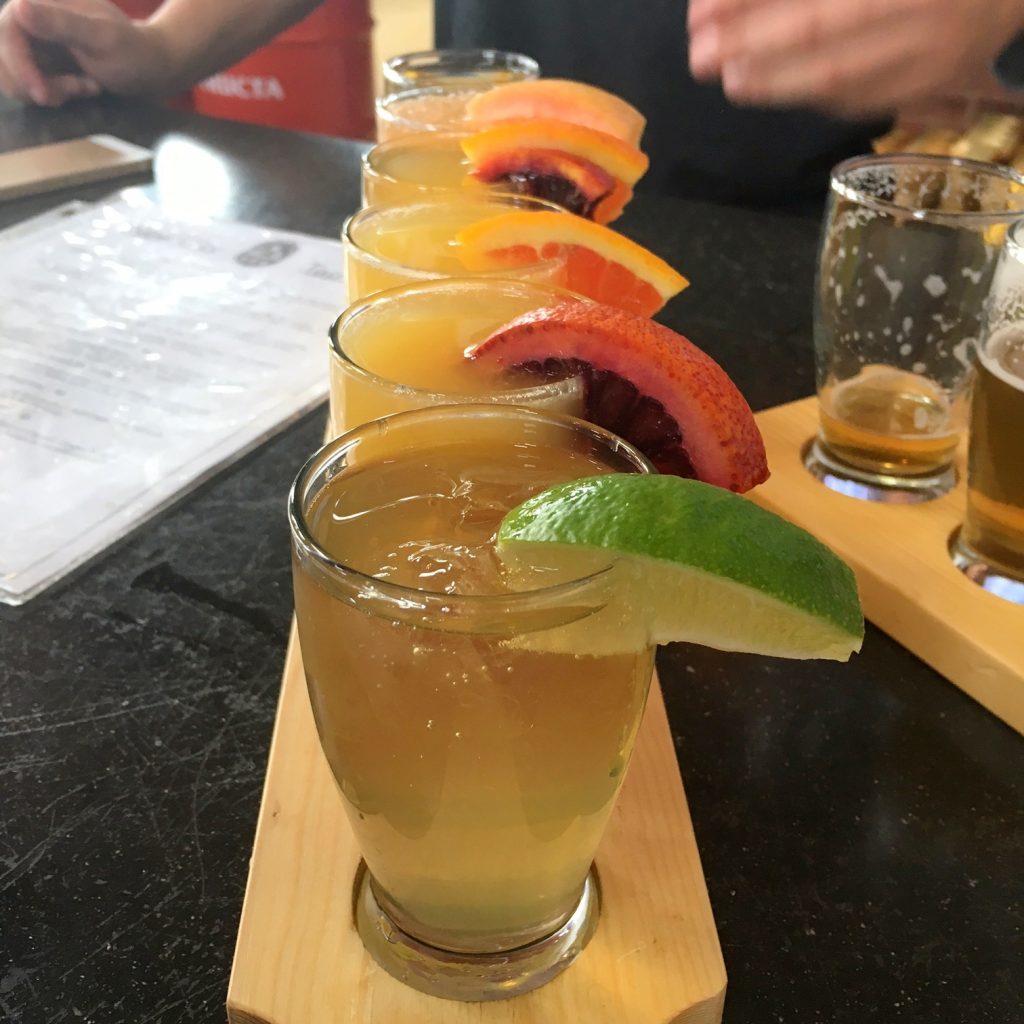 We then headed to our hotel to check in and take a MUCH needed rest. We stayed at the Hotel Northampton, a hotel right in the heart of the adorable town of Northampton, MA. It was built in 1927 and does a great job of maintaining a historic look and feel while still being very luxurious!
Our room was really nice, and the Hotel Northampton even had left a cheese and fruit plate and a bottle of red wine in our room! Such a pleasant surprise.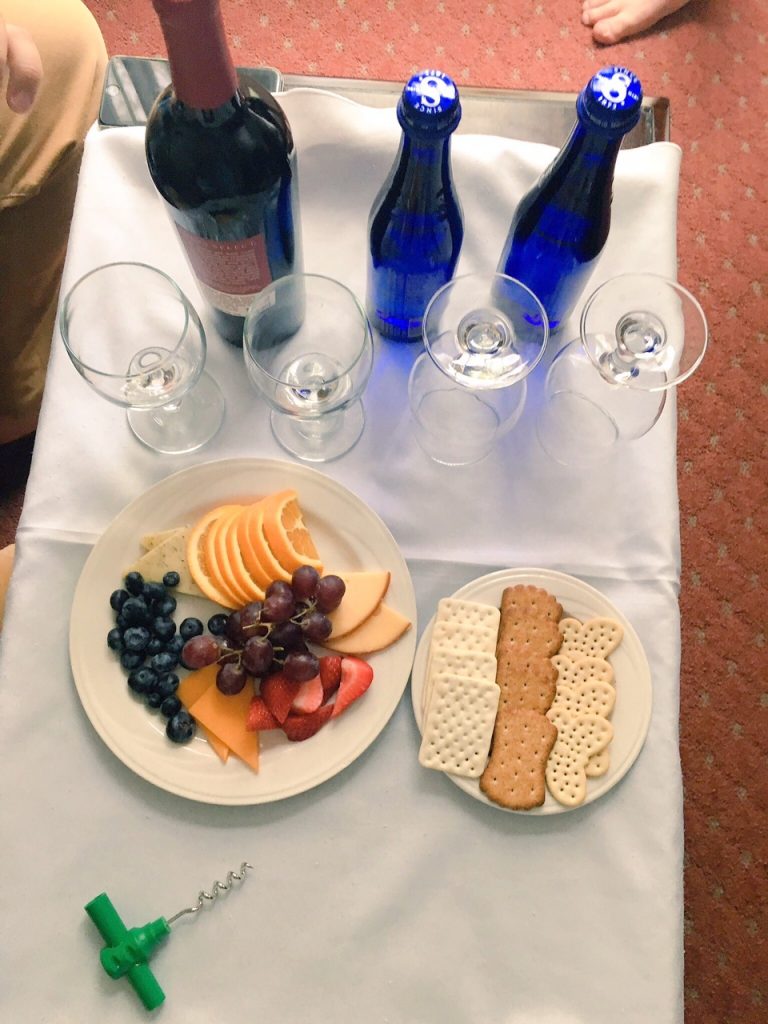 After some downtime, the four of us reconvened in the lobby and headed out for the evening. But I've already shared enough for now, so stay tuned for part two of this post!
I received most of these experiences free of charge. My opinions are my own – this trip was a blast!
Have you ever visited Western Mass?
Do you have a preference…vineyard or brewery?