January Recap
I can't believe it's already February! I (mostly) have let blogging get away from me so far in 2017, so I decided to write a post recapping what I've been up to so far this year (aka in January). It's honestly not anything different than what you might expect, but what can I say, I'm fairly predictable. Let's go.
Cooking
I've continued to experiment in the kitchen with fun recipes that both Jeff and I can enjoy. I used this recipe to make some super easy meatball sliders, and made my best round of calzones yet – one buffalo chicken and one Hawaiian. I also made some of the "usual suspects", like taco salad and tater tot trash dip (on Jeff's birthday).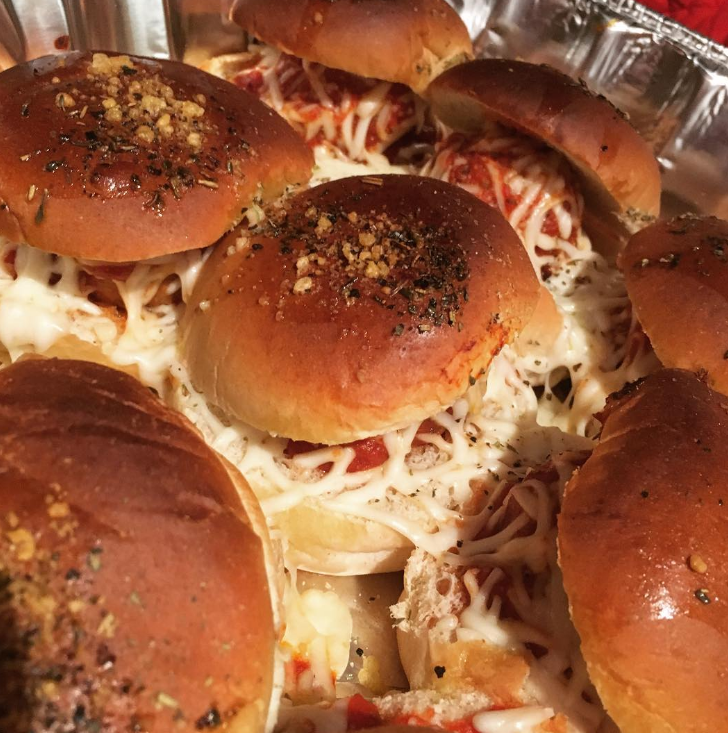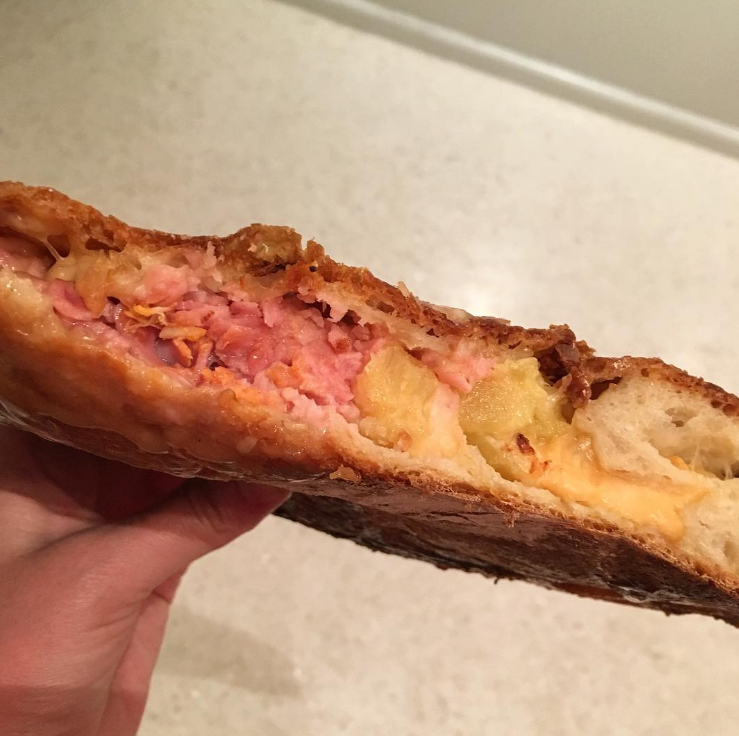 Capo's New Lounge
I already was a fan of Capo in Southie, but last Thursday I had the chance to attend a media event for their new lounge, and I have to say it may be the coolest space I've ever seen in Boston!
Picture your grandpa or uncle's old wood-paneled basement, and you'll be able to picture Capo's lounge. The walls are decorated with kitschy decor like taxidermy animals and light-up booze signs. Corners with couches and coffee tables make visitors feel like they are actually hanging out in someone's home.
And best of all, Capo does not ruin the vibe of this lounge with a DJ. Instead they bring in live music like brass bands, which fits the atmosphere perfectly.
Did I mention the cocktails are fantastic, and that eating in the restaurant upstairs gets you easier access to the lounge downstairs? I know what my game plan is for the upcoming weekends!
#VibeWithATribe
I have been visiting Recycle Studio through ClassPass for awhile now, but was still excited to attend RPR's #VibeWithATribe blogger event at the studio this past Saturday. A group of bloggers took a spin class taught by one of my favorite Recycle instructors, John. We followed up our good sweat with bubbles courtesy of Champy and snacks/juice from Pressed.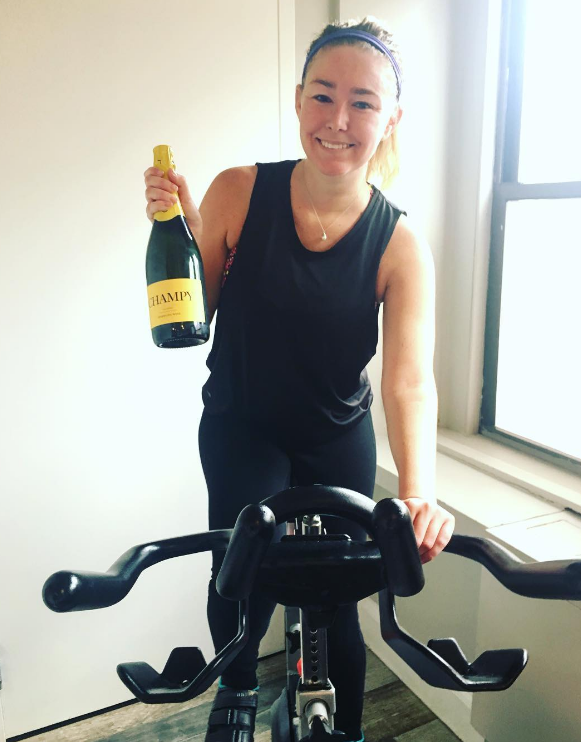 I received a pretty awesome Recycle gift bag, which has become my new gym bag! Inside were lots of goodies including a gift card from local Boston fitness brand Crane & Lion. I've already used it to order a pair of leggings and can't wait to try them out!
ClassPass Debate
Speaking of ClassPass, I'm still not sure what I want to do fitness-wise after my next cycle with them ends. Right now I'm getting 20 classes per month for $120, which is a great deal and pretty much the amount of classes I'd want to use in a month. But I'm only getting 20 classes to "ease" me into their new structure of 10 classes per month for $120, which I definitely can't stick with. I'd need to buy a membership elsewhere to supplement that! Right now a few options I'm looking into are FitReserve, a similar platform to ClassPass that could offer me 20 classes a month (yay!) but at an increased price of $185/month (boo…but still a good deal when you look at price per class). Or if I want to keep my monthly fitness fees the same, I could join Turnstyle for $120/month and get unlimited access to spin and bootcamp classes. The only issue with that is, I really like how platforms like ClassPass and FitReserve give me location flexibility. Turnstyle has a few locations but none of them are as convenient for me as some of the studios on ClassPass/FitReserve, like Charlestown Cycling Club. My head is spinning just as I type this…what's a class-addicted girl to do?
Wine
I wanted to give a shout-out to a Prosecco I recently discovered. I usually don't drink Prosecco because it's too sweet for my palate, but my parents gave me a bottle awhile back and I found it in the fridge this week. I decided to open it when I made our calzones because it would pair well with the spicy buffalo chicken, and was pleasantly surprised by how dry it tasted! Don't get me wrong, I'm still a champagne girl through and through, but this $10 bottle of Prosecco is more in my price range.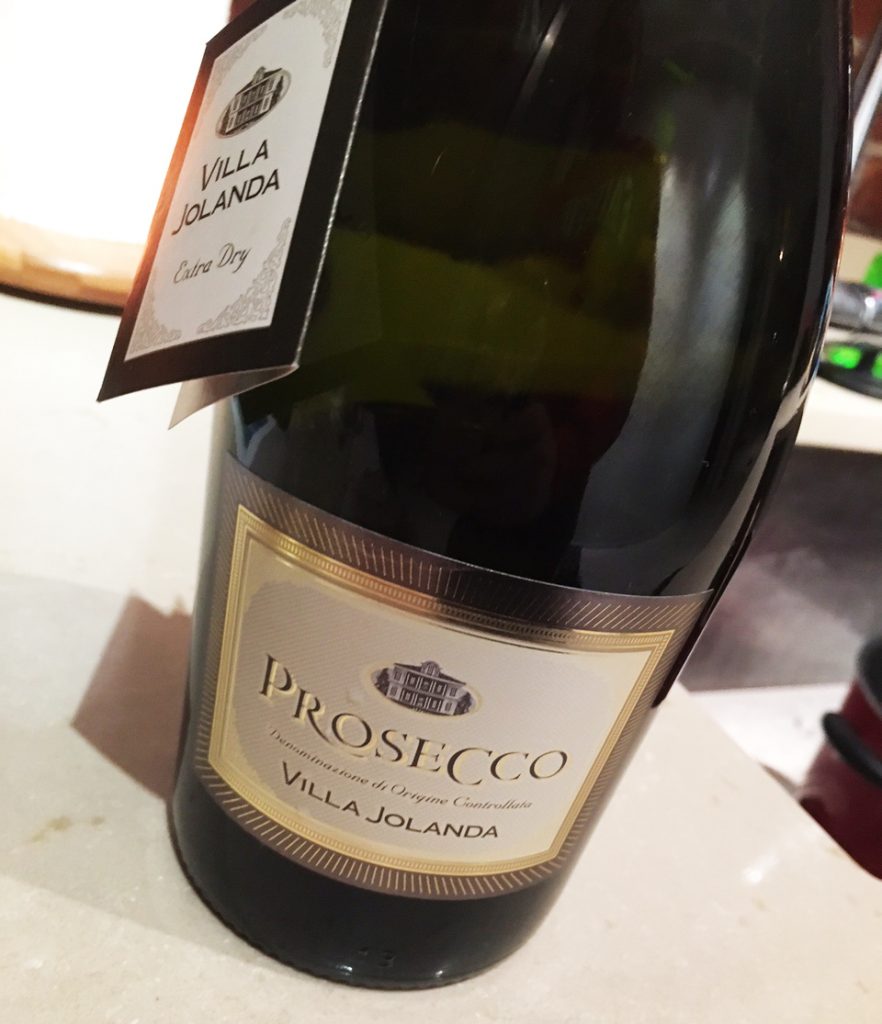 Food, going out, fitness classes, and wine. Yup, I'm pretty sure that this is all standard stuff. Still it was a good January overall (with temps that weren't TOO frigid – yay!) and I'm excited to see what February brings!
What was the best part of your January?
Any recommendations for what I should do after I leave ClassPass? Has anyone tried FitReserve?
Any recommendations for another cheap, dry sparkling wine?