Signature Crafted Fun at McDonald's
I received compensation from McDonald's in exchange for writing this review. Although this is a sponsored post, all opinions my own.
There was a time when I took pride in saying I never ate fast food. I'll be honest, I looked down on people who did eat it. But over the years as I have worked on bettering my relationship with food, my opinions have definitely changed. I don't eat fast food every day, but when I do, I enjoy and savor every single bite. I'm all about treating myself to a Big Mac or those signature golden McDonald's fries when I'm craving them. So when I found out that the closest location to my apartment, the newly renovated two-story McDonald's in Everett, wanted to host me and a group of bloggers to try their new Signature Crafted sandwiches…I was 100% in!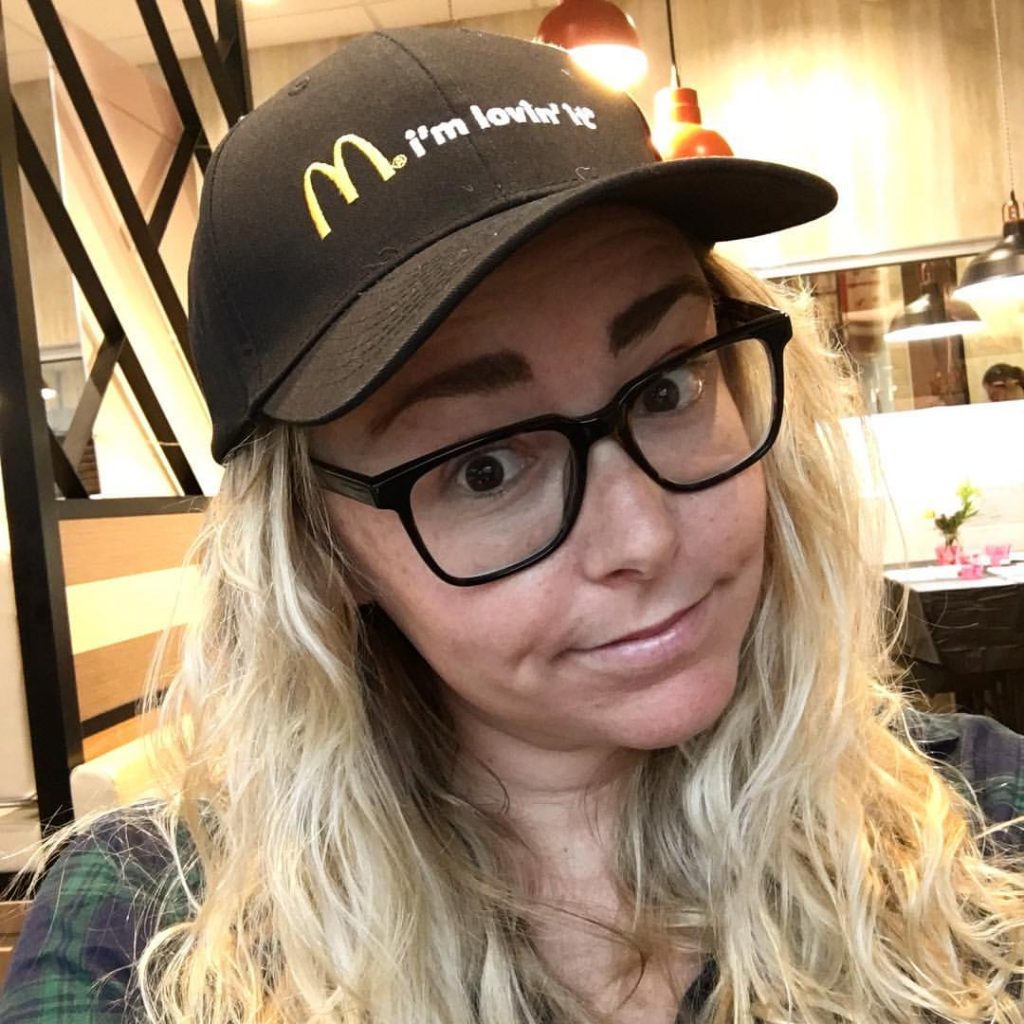 The McDonald's in Everett is one of 11 new "smart" locations that now feature ordering kiosks and table-side service – a "Just For You" experience. Though the classic cashier option remains, those who prefer a digital experience can order from easy to use stations that accept credit card payments.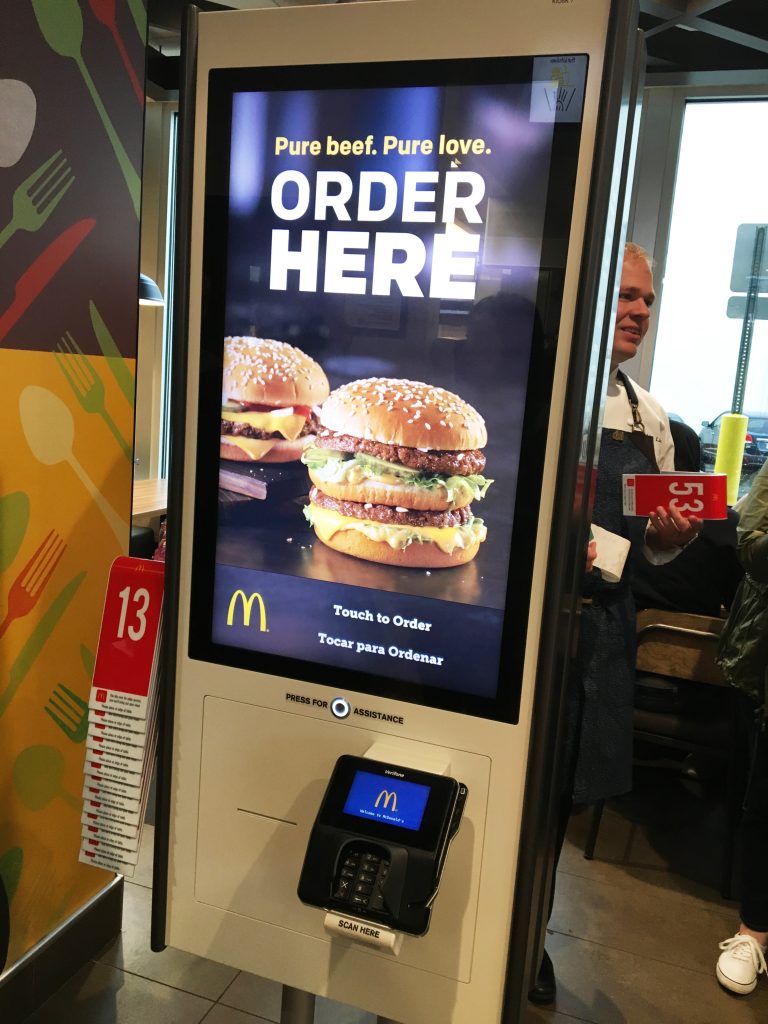 Once an order is placed, the customer takes a number (see above photo, on the left) and takes it to a table. Sensors in the ceiling (told you this location was smart) let staff know where each customer is sitting so that food runners don't have to wander the restaurant trying to figure out where each order belongs.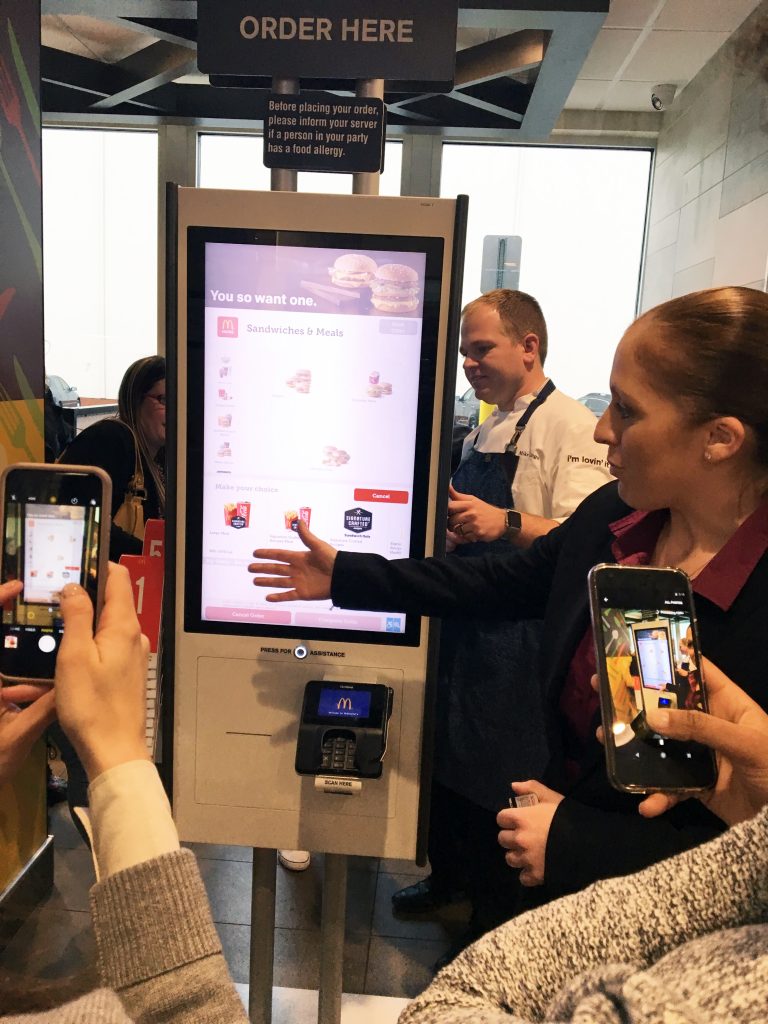 We ordered our Signature Crafted sandwiches at these kiosks, and it was super easy! Each blogger had her pick of one of the following:
Pico Guacamole: Smooth and creamy meets chunky and spicy with white cheddar cheese, guacamole made with 100% Hass avocados, freshly prepared Pico de Gallo, crisp leaf lettuce and creamy buttermilk ranch sauce made with real buttermilk and sour cream blended with shallots, garlic and spices. Served with a fresh lime wedge.
Sweet BBQ Bacon: Sweet BBQ heat meets savory, with grilled onions, thick-cut Applewood smoked bacon, creamy white cheddar, delicious BBQ sauce, all topped with golden crispy onions.
Maple Bacon Dijon: A satisfying combination of sweet and savory, with grilled onions, thick-cut Applewood smoked bacon with sweet maple seasoning, white cheddar, crisp leaf lettuce grown and a creamy Dijon sauce.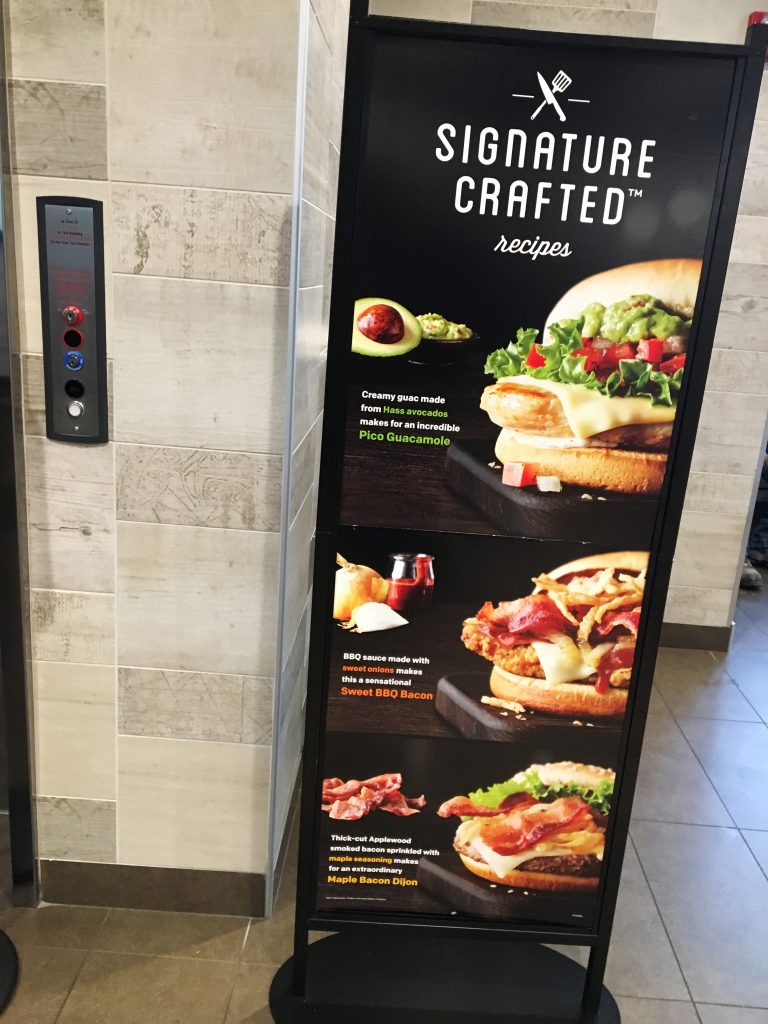 Since this event actually took place on Cinco de Mayo, I went with the Pico Guacamole option. Each sandwich can be made with a beef patty, grilled chicken, or crispy chicken. Customers can also opt for a fancy artisan roll or the more classic sesame seed bun. I definitely appreciate the option to try out different combinations! I went with beef because, well, when in McDonald's!
We got a tour of the kitchen and a demo of each sandwich's assembly process from Chef Mike, one of the chefs in charge of developing and testing recipes for locations nationwide. He let us know that the sandwiches would be swapped out for new recipes every four to six months, and a sriracha recipe is coming later this year. I asked if there was any hope for a biscuit to be added as a bun option, and I guess mechanics won't really allow for it, but there is hope for an English muffin. These are the hot button issues, people.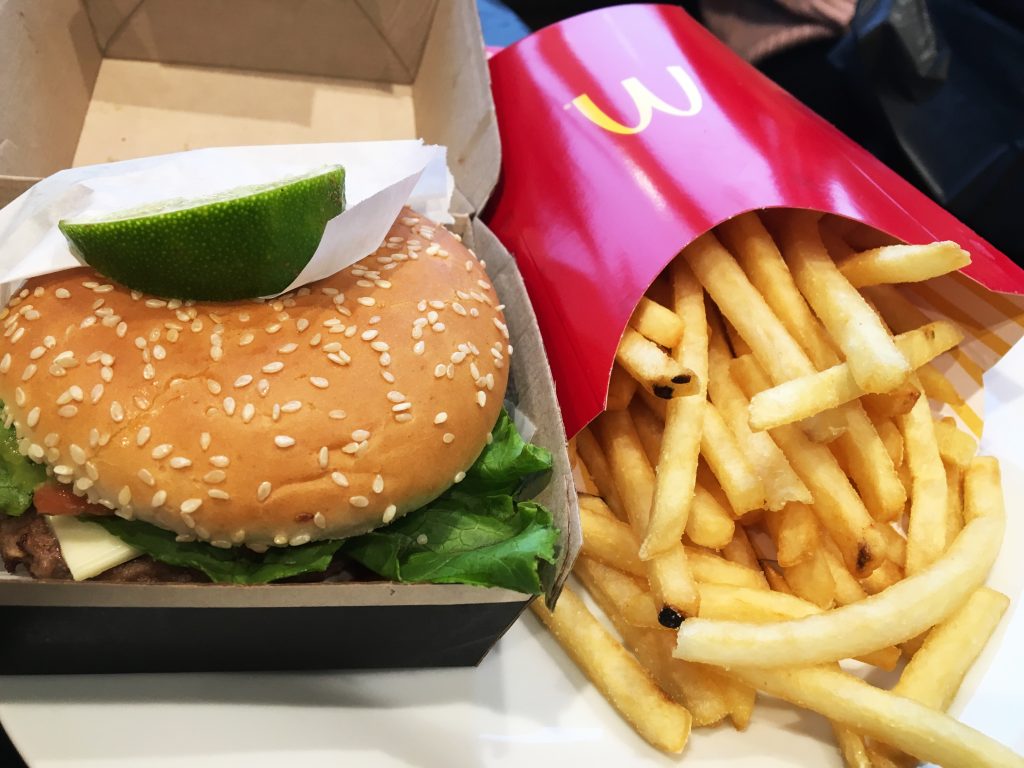 I was pleasantly surprised to see a lime wedge on top of my Pico Guacamole burger – a cute touch! I squeezed it onto the sandwich and dug in.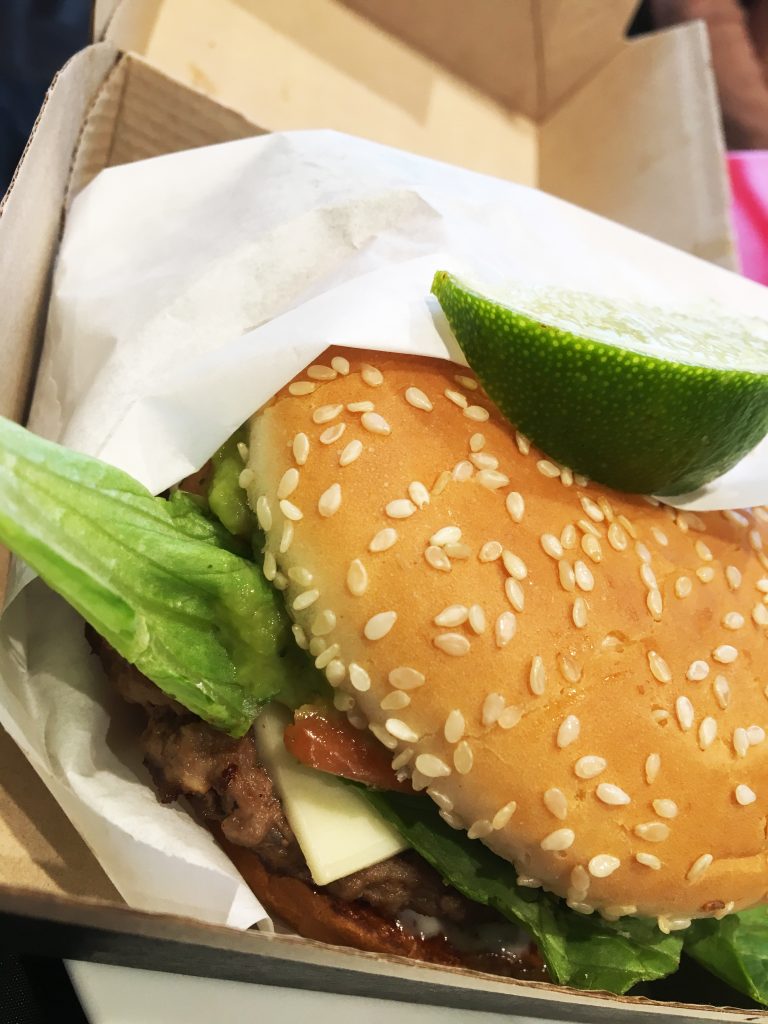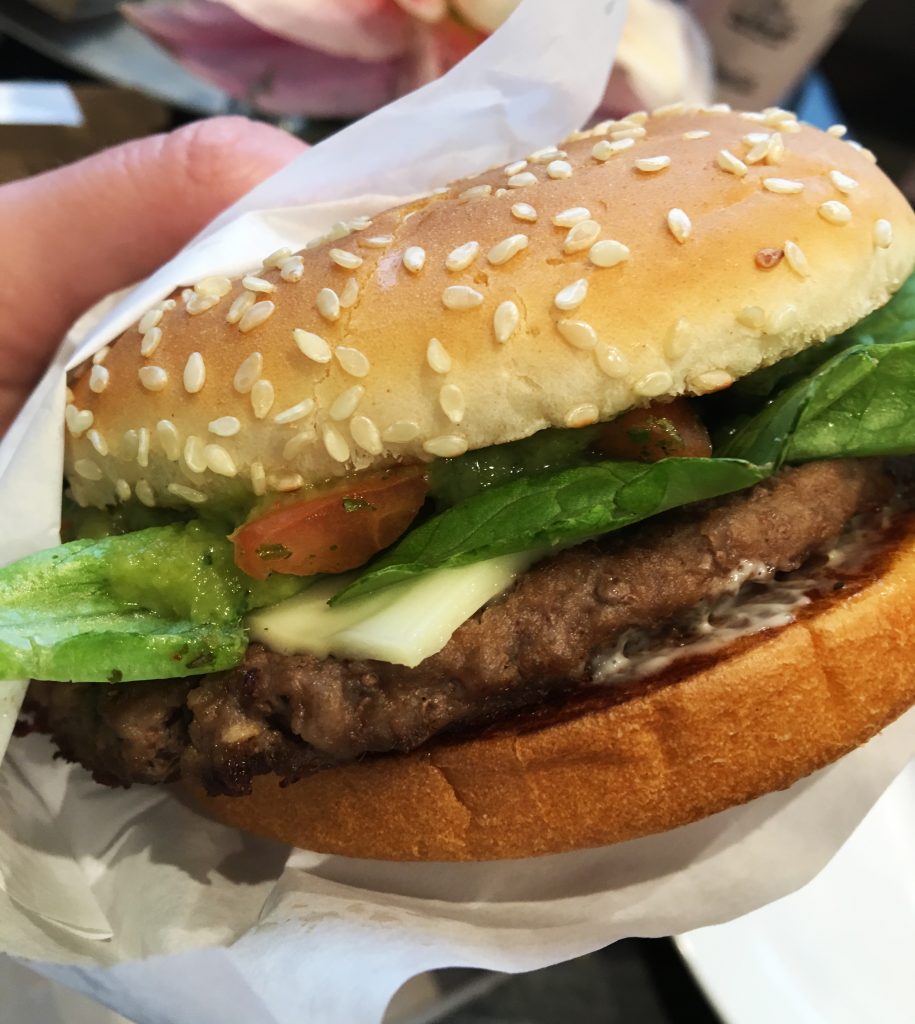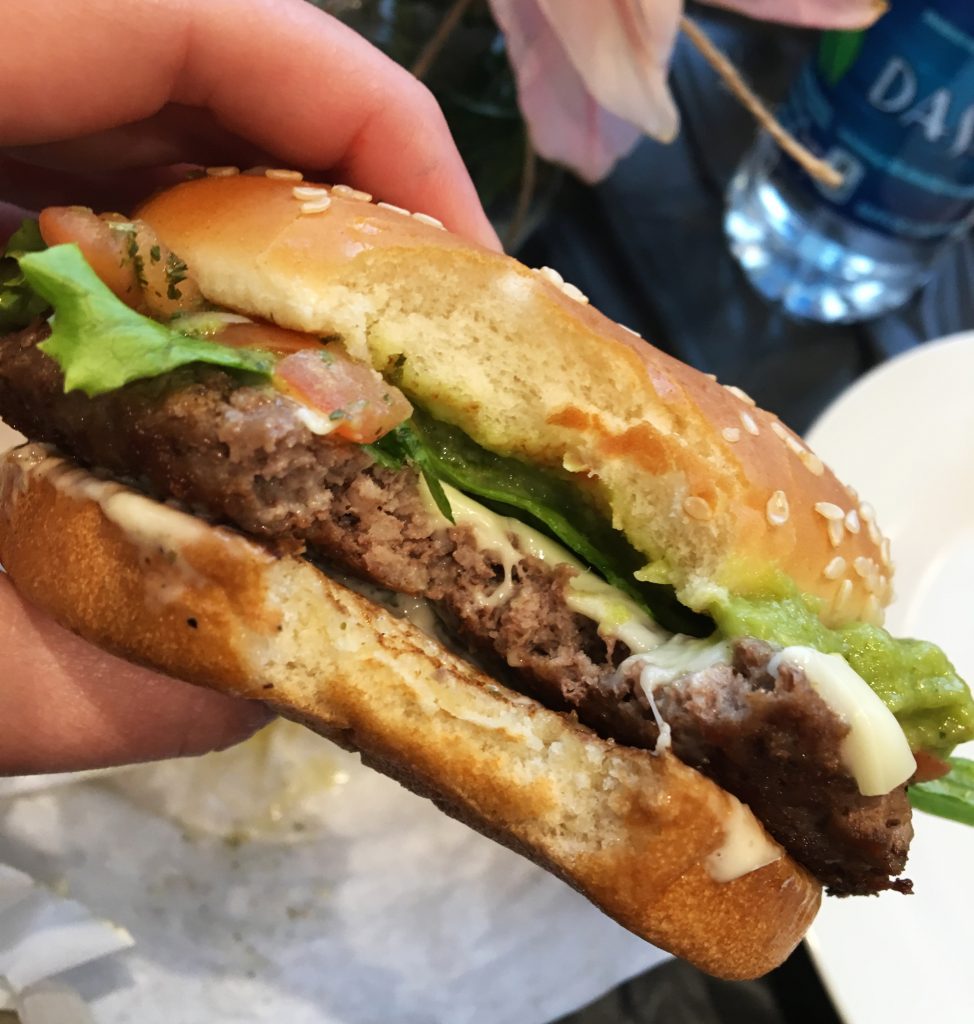 YUM. I was so into this flavor combo. I'm glad I went with the sesame seed bun, especially since I'd opted for beef. The cheese and dressing were familiar elements of a McDonald's sandwich, but the guac, pico, and lime really kicked things up a notch. I'd absolutely order this again.
The new Signature Crafted sandwiches tend to leave behind a lot of tasty sauces and juices, so McDonald's invented what they cheekily call a "uselessly useful" utensil that "mostly works" for soaking up the sauce, the Frork. Yes, it's a fork made of French fries. And no, it doesn't serve any real purpose. But it sure was fun to try out.
Once we were done with our food, the ladies of Sip & Script stepped in to add a bit of craftiness to our evening. To be completely honest, when I first heard there was a calligraphy component to this event, I rolled my eyes. What use could I have for trying calligraphy? Well folks – and especially those like me who love coloring books – calligraphy is VERY therapeutic. Imagine the stress relief that type-A folks like myself get from staying perfectly in the lines of a fresh new coloring page. You can find that in calligraphy too.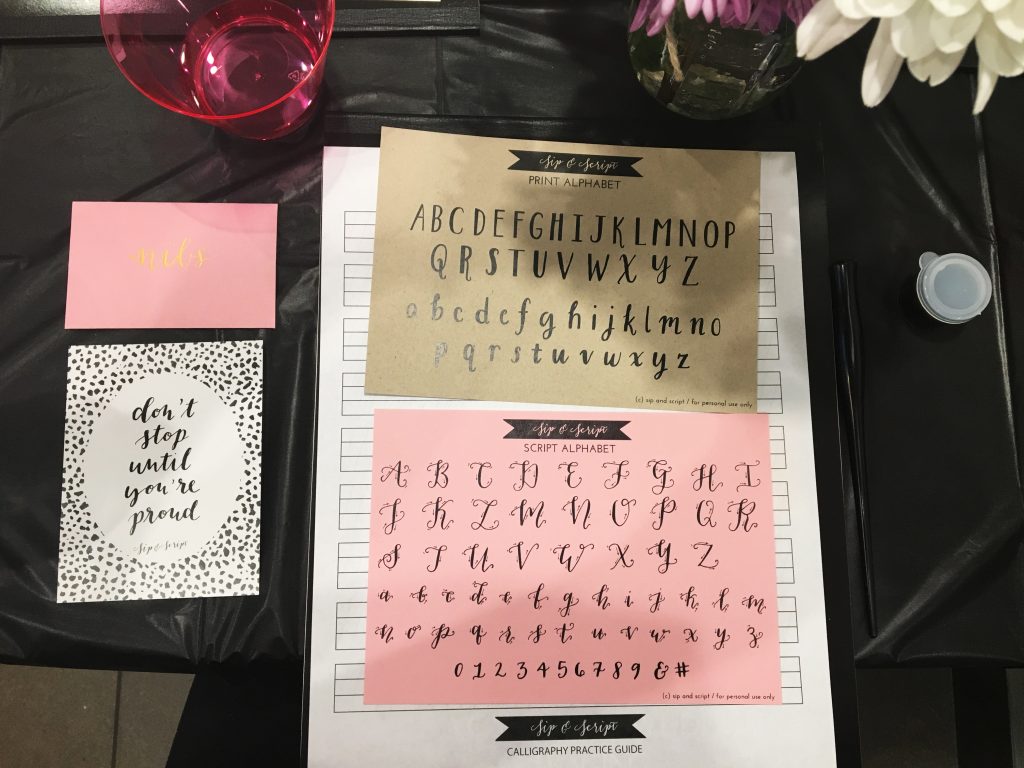 Meg and Julie, the founders of Sip & Script, were super fun and made learning how to use the nibs and ink much less intimidating. At first I did not understand at all how that little metal thing could produce such beautiful lettering, but after a few tries I was off and running! We even got to take home our supplies, so now I officially have a new hobby.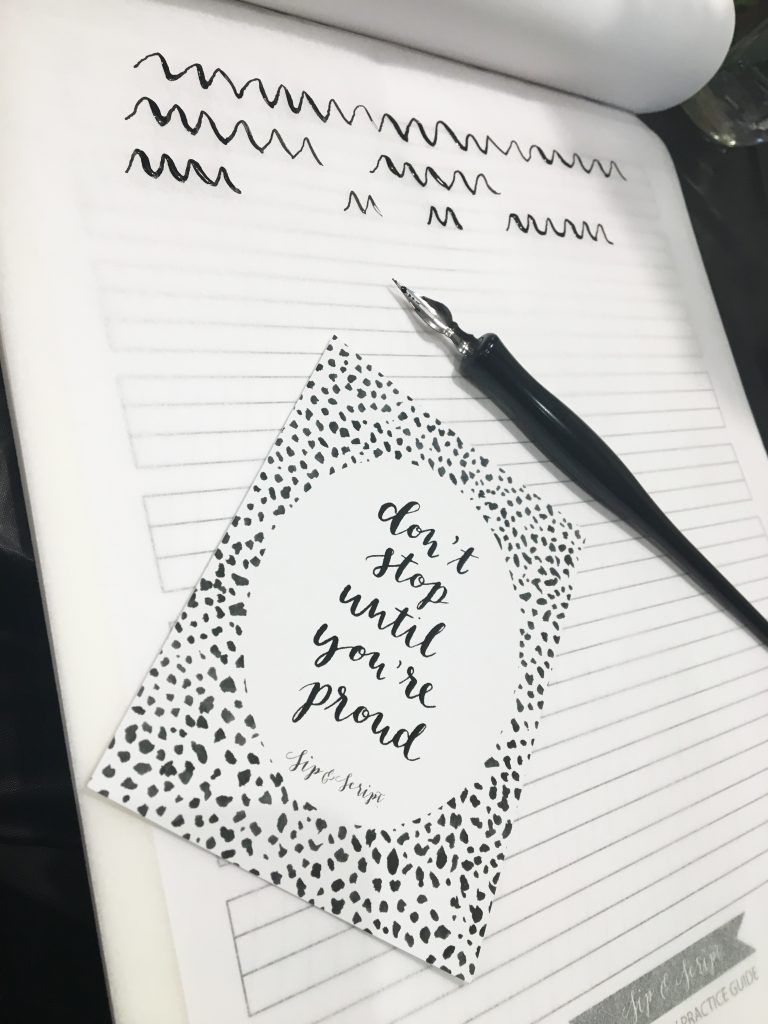 A quick glance at the Sip & Script website tells me these ladies have many fun events coming up, so take a look and consider making a trip to attend one! They also offer private lessons for parties, offices, and more. You might walk away with a new-found appreciation for calligraphy, like I did.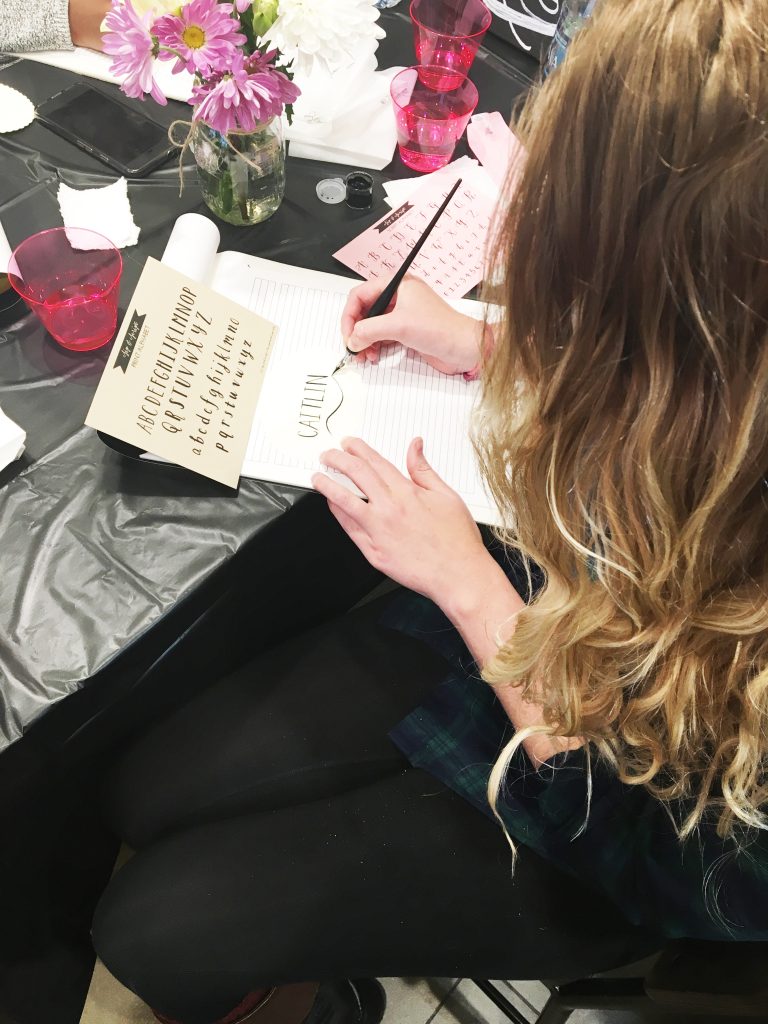 Between getting my guac on and dipping my toes (or should I say ink?) into something new, I had an awesome time at McDonald's. It was an evening of learning and tasting, and I'm grateful that I had the chance to be a part of it. Click here to find a McDonald's near you that's offering up the new Signature Crafted sandwiches!
Do you eat fast food? Would you try one of these sandwiches and if so, which one?
Have you ever tried calligraphy?