I received a March Bestowed box for free to review. This is not a compensated post and all opinions about the service are my own.
Oh my goodness, I loved loved LOOOOOVED reading your "Hey, It's OK!" contributions in the comments of yesterday's post! Keep 'em coming and I encourage EVERYONE to do a post in that format or any format telling the healthy living blog world just how many stereotypes you break. And heck, I might even do a post soon on the stereotypes I embrace, because there sure are plenty of those too. Brussels sprouts, anyone?
I'm sure you've seen reviews/giveaways of Bestowed, a subscription service in which a box of fun, nutritious food finds are delivered monthly to your door. Even if you've read other opinions, I hope you're still interested in reading mine, especially since I am offering a giveaway!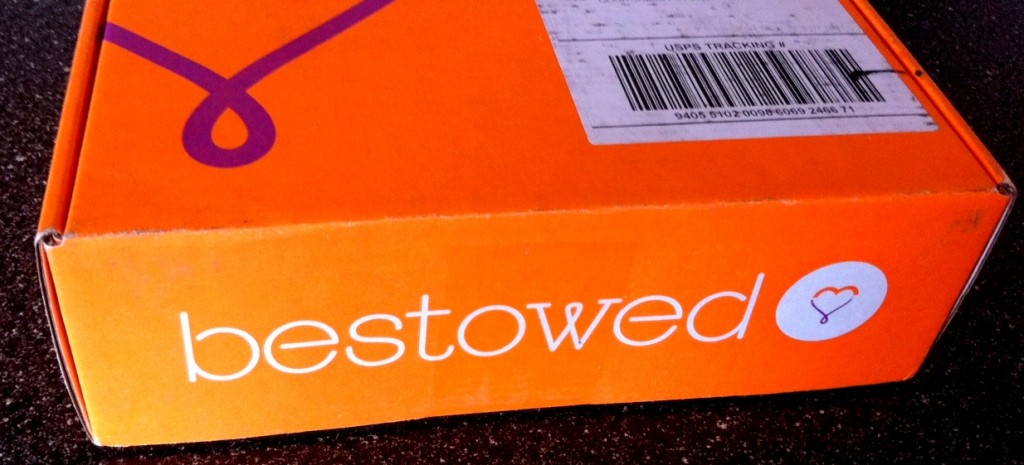 This is the third monthly food subscription box I've tried – I've also reviewed Knoshbox and Love With Food. Though Love With Food was cheapest ($10 vs the monthly Bestowed price of $19), the products in the Bestowed box are definitely of higher quality, so the price point makes sense. I opened my box and was excited to see familiar brands I've always wanted to try, like Artisana.