Let's continue with those 2013 posts, folks. I've only got about another week to do so before it becomes socially unacceptable. Last month I noticed a fun Buzzfeed list: The 25 Most Important Things That Happened In 2013 For Food Lovers. I figured I'd comment on some that stood out to this particular food lover.
"19. All of the buns. Bun everything."
I'm not a huge bun fan because they are…too huge. At least I often find they are, in comparison to the amount of meat/etc in between them. Almost every time I order a burger, I wish it had a thinner bun. Can a flatbread burger joint please open up?! But I'll put up with a thick bun if it's unique. Glazed donut bun? I'm intrigued. Pretzel bun? Yum! By the way, shoutout to Ruby Tuesday's for their ridiculous pretzel bun marketing campaign in which they asked people to use the hashtag #FunBetweenTheBuns.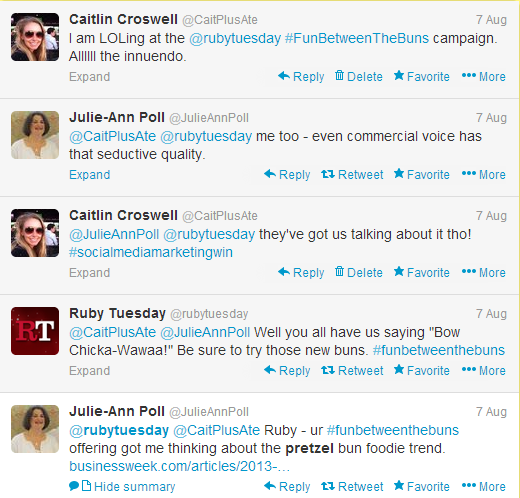 "18. Maker's Mark announced a plan to lower the alcohol content of their bourbon. America didn't let it happen."
Um, obviously not. This is also the year of Maker's 46. Ok, so it came out in 2010. But this is the year I discovered it, and I freaking love that stuff.