Did you miss part one of my recap? Click here to read! Also, for any of my readers who live in Boston and love fitness, I'm hosting an Instagram giveaway for two tickets to the Jimmy Fund Fit Fest taking place this Saturday on the Esplanade. Enter here!
When I last left off, my boyfriend Jeff and I were convening with our friends Matt and Dave in the lobby of the Hotel Northampton for dinner. One of the best parts about our trip was the fact that our hotel was located right in the center of town, and we could walk everywhere! We took a short stroll to Bistro Les Gras, a farm to table restaurant with menus that change daily. First we got a round of appetizers, including a fantastic steak tartare.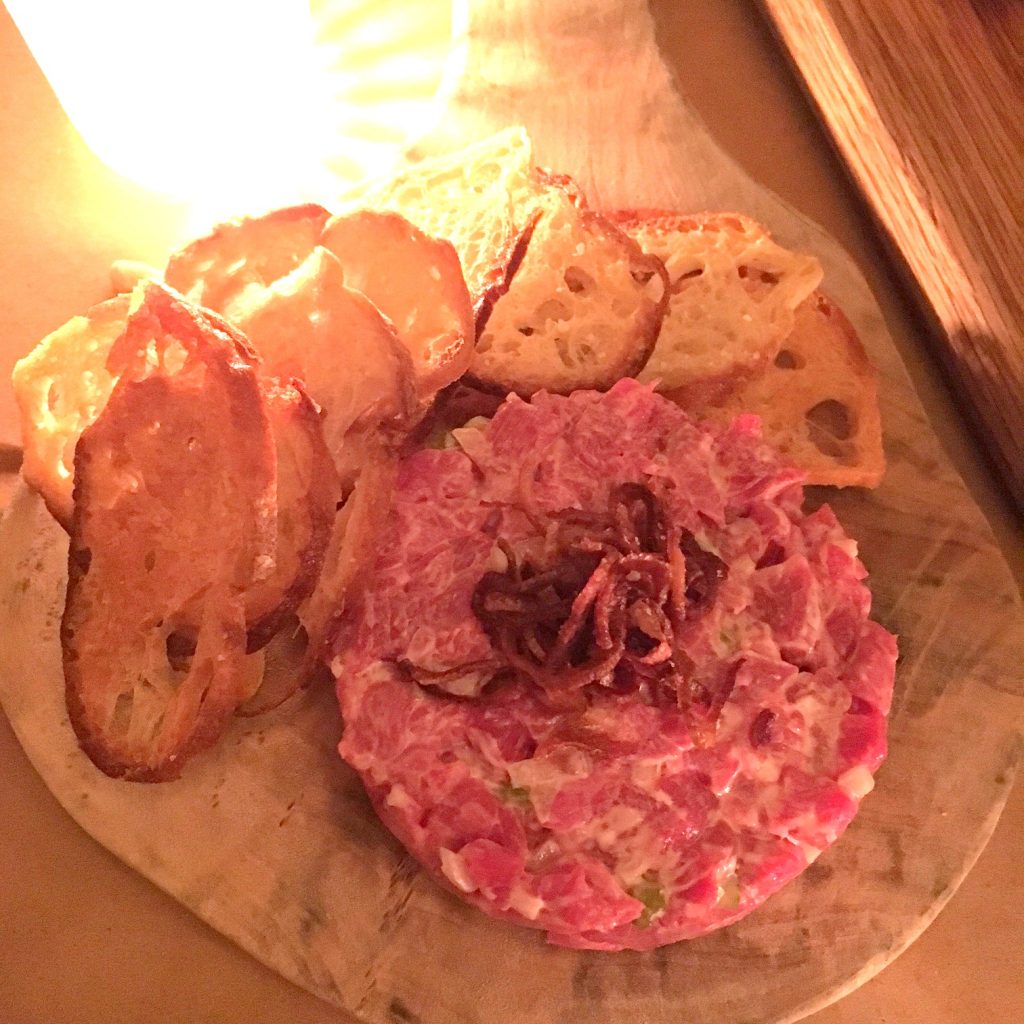 Three out of four of us went with the burger as our entree, thanks to recommendations from many locals we'd talk to throughout the day. The burger lived up to its reputation, and its flavor made it obvious that it was ground in-house.