I received complimentary entry into this event to cover it for this blog. All opinions of my experience are my own!
I'd call this past Thursday's A Taste in Simsbury the best value tasting event I have ever encountered! For just $50, attendees got to taste food, beer, wine, and cocktails from at least 25 restaurants and vendors. Sponsored by Simsbury Bank, the Simsbury Main Street Partnership fundraiser pulled in money to help them continue to support downtown Simsbury's social environment.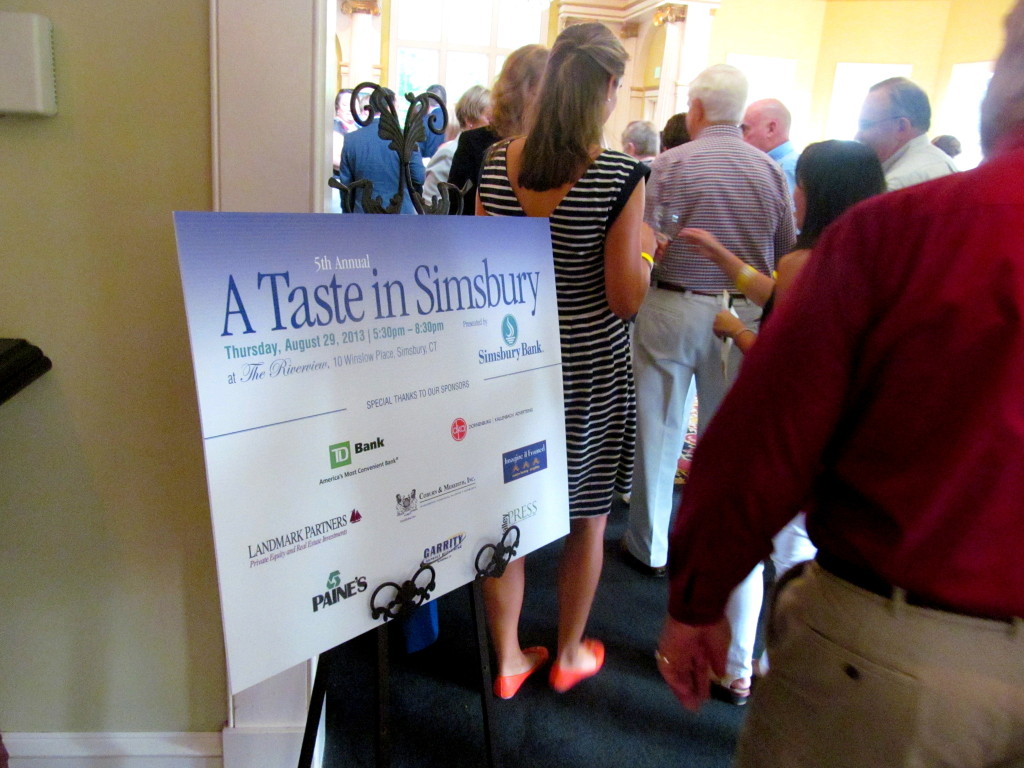 I snagged a wine glass and embarked on a tasting adventure that would end up lasting almost three hours. Thankfully tables and high-tops were set up throughout The Riverview's ballroom so that attendees would have spots to stop, take a seat, and have a place to rest plates and glasses.