Cabin Fever Pop-Up
The title of this post probably baffles you. What's a pop-up? Why does it have cabin fever? Hear me out. Cabin Fever Pop-up is an event that was held a week ago (Monday 1/28) at Hartford Denim Company. Yes, Hartford has a denim company! Even this Fashion Friday blogger had no idea.
As amazing as the above flyer makes pop-up sound, I have to promise you that it was even more amazing in person. All I could repeat as I took in the scene was how I could not believe that something like this existed in Hartford! I felt as if I had been transported to NYC.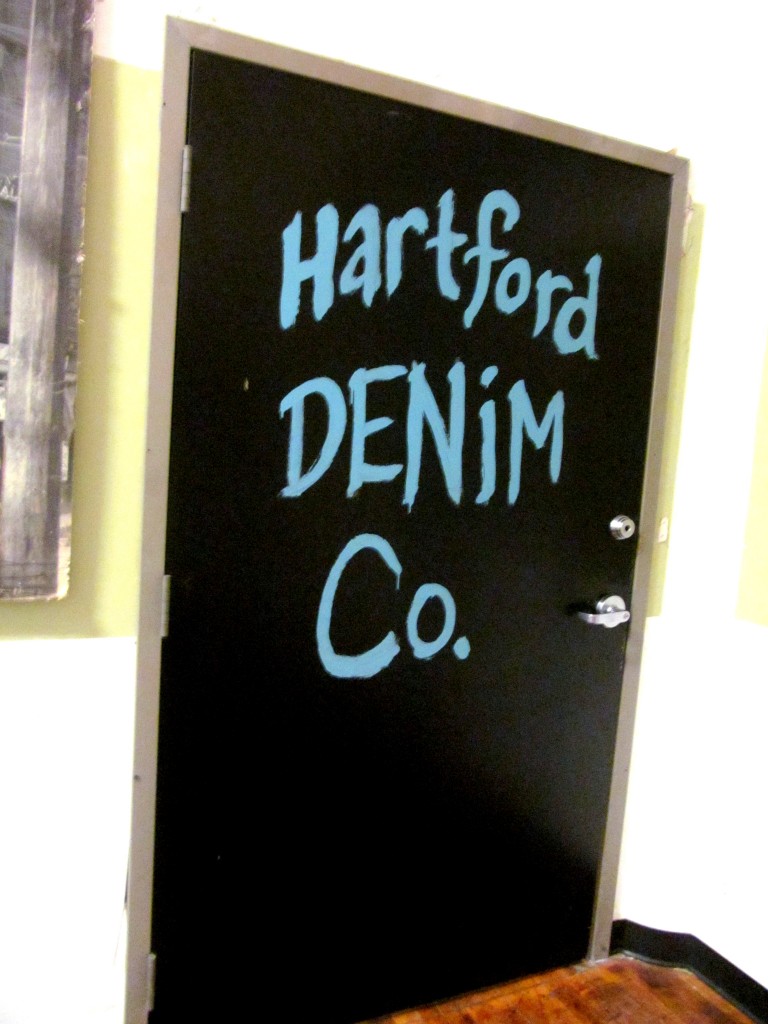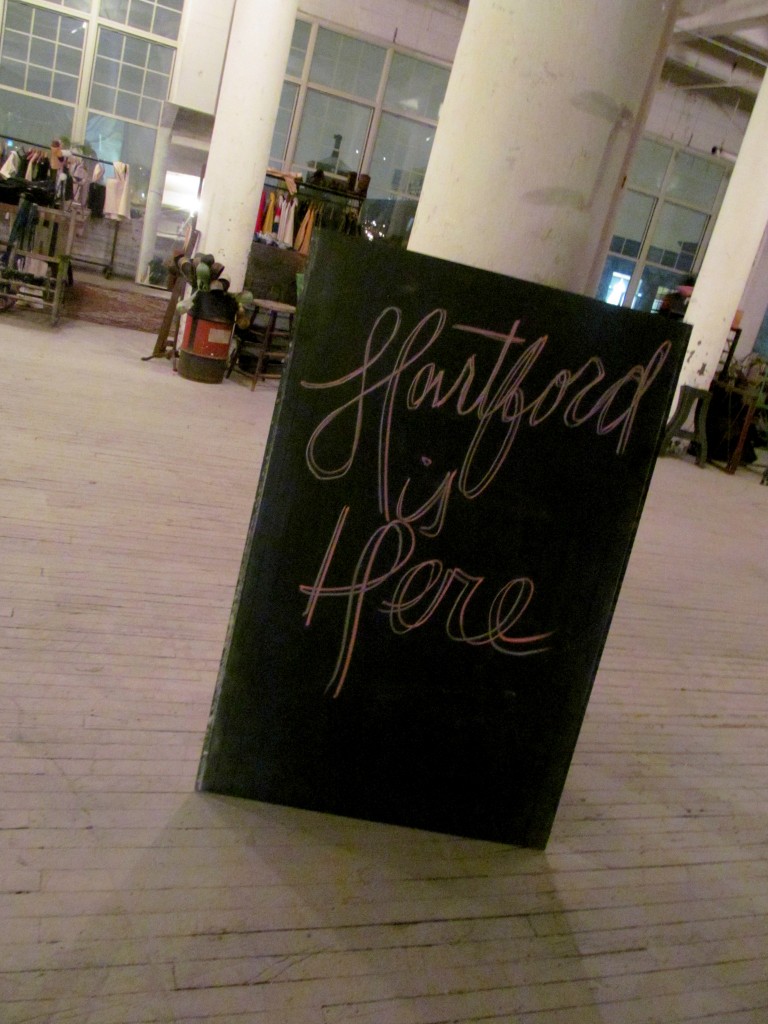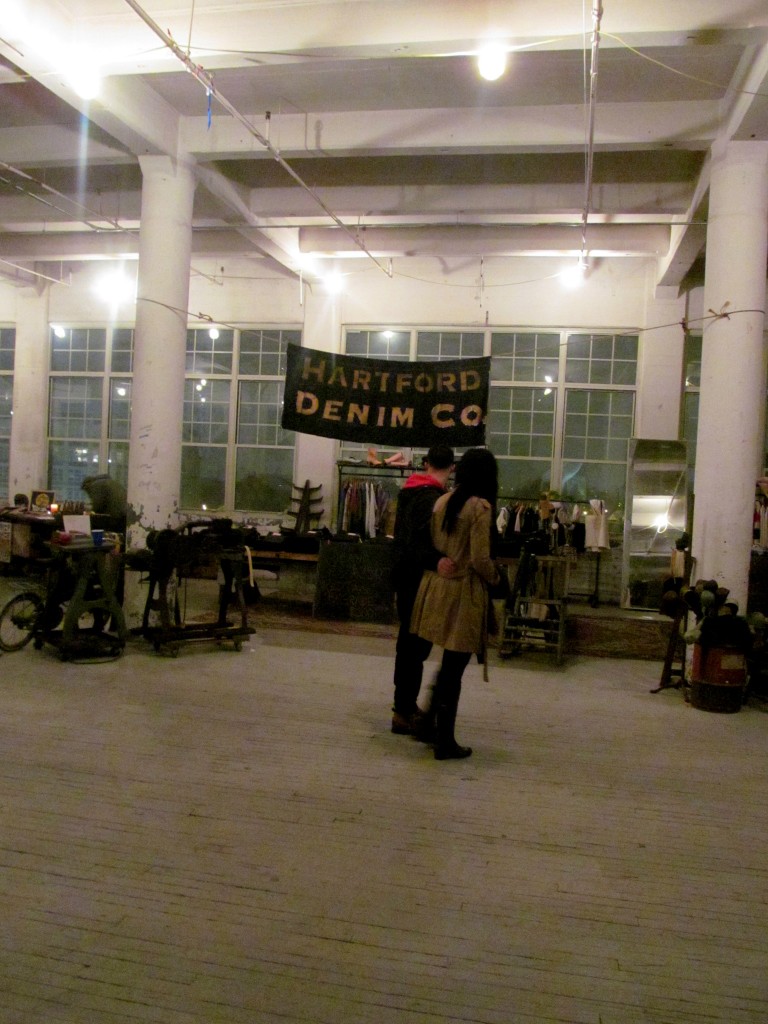 A cozy candlelit bar served up Sea Hag IPA, gin & tonics, and winter-inspired cocktails made with the always-reliable Ripe! I myself went for a gin & tonic and a hot toddy throughout the evening.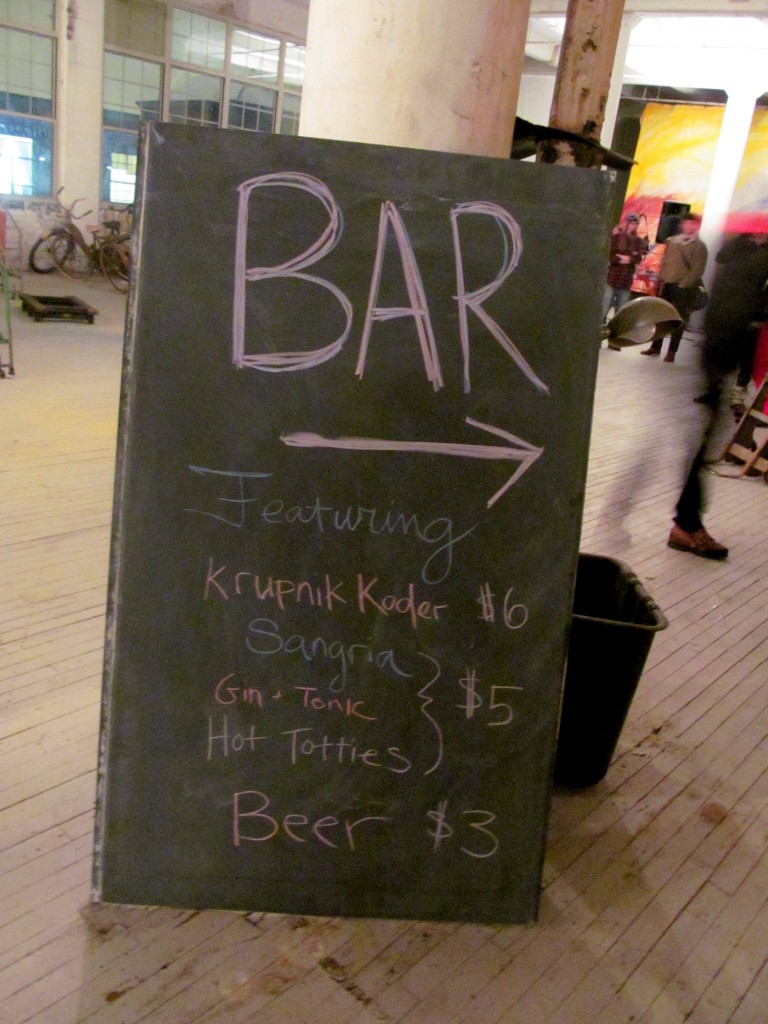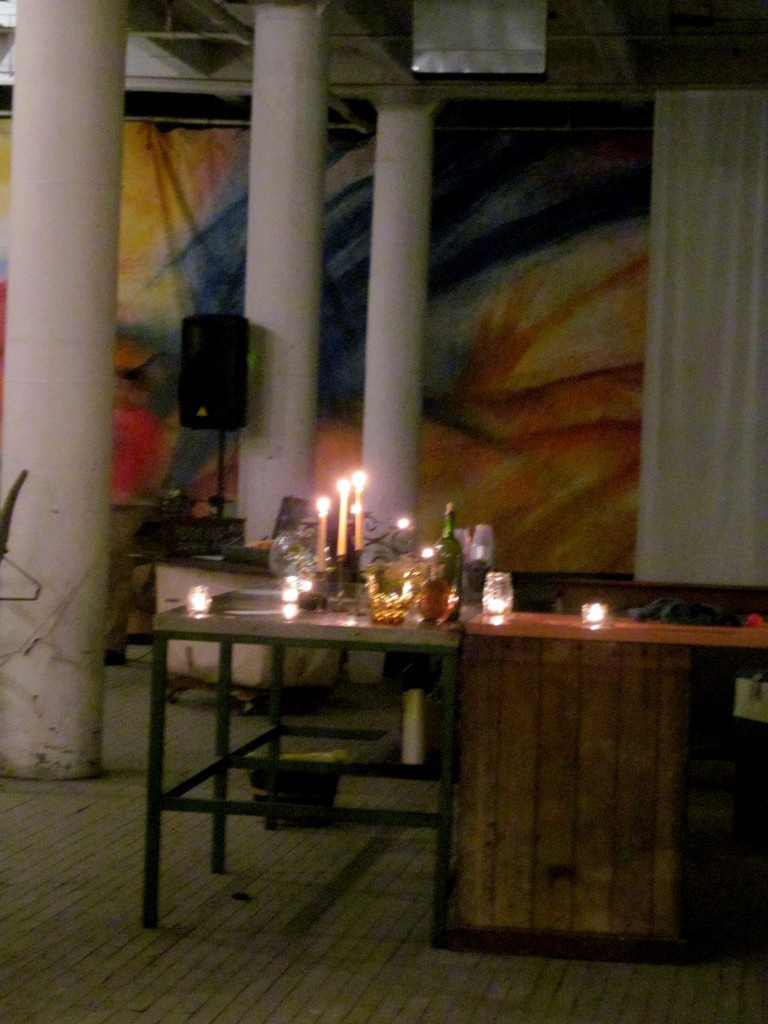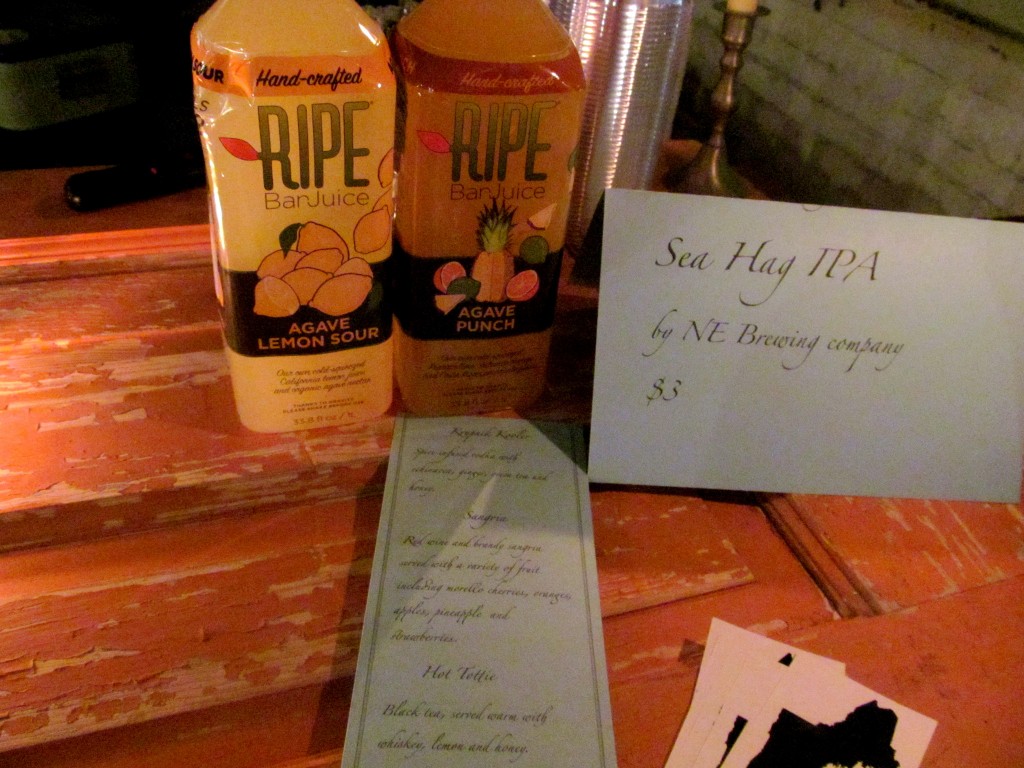 The factory portion itself of the building was open to viewing and pretty incredible. Every pair of jeans is made with care – which is reflected in the high price tag. These are not your run-of-the-mill American Eagle jeans. Hartford Denim Company also makes work shirts, boots, and bags.
Though I made no purchases of goods, I had a blast chatting with all the vendors and admiring their crafts and thrift finds. Macklemore would've loved this event.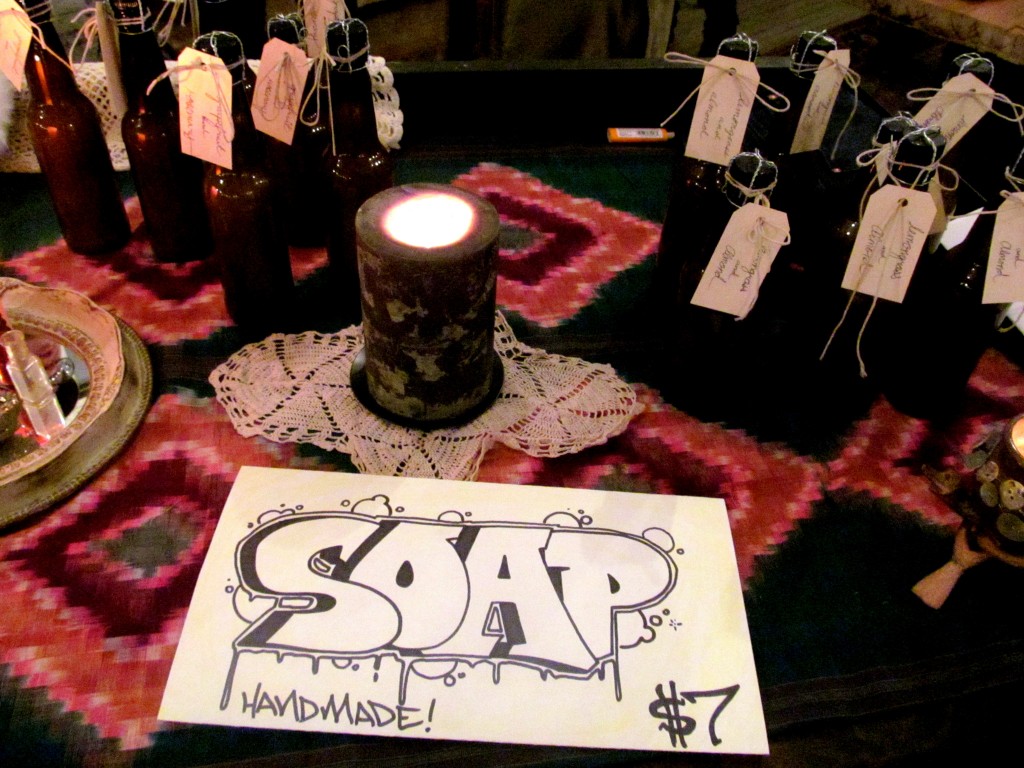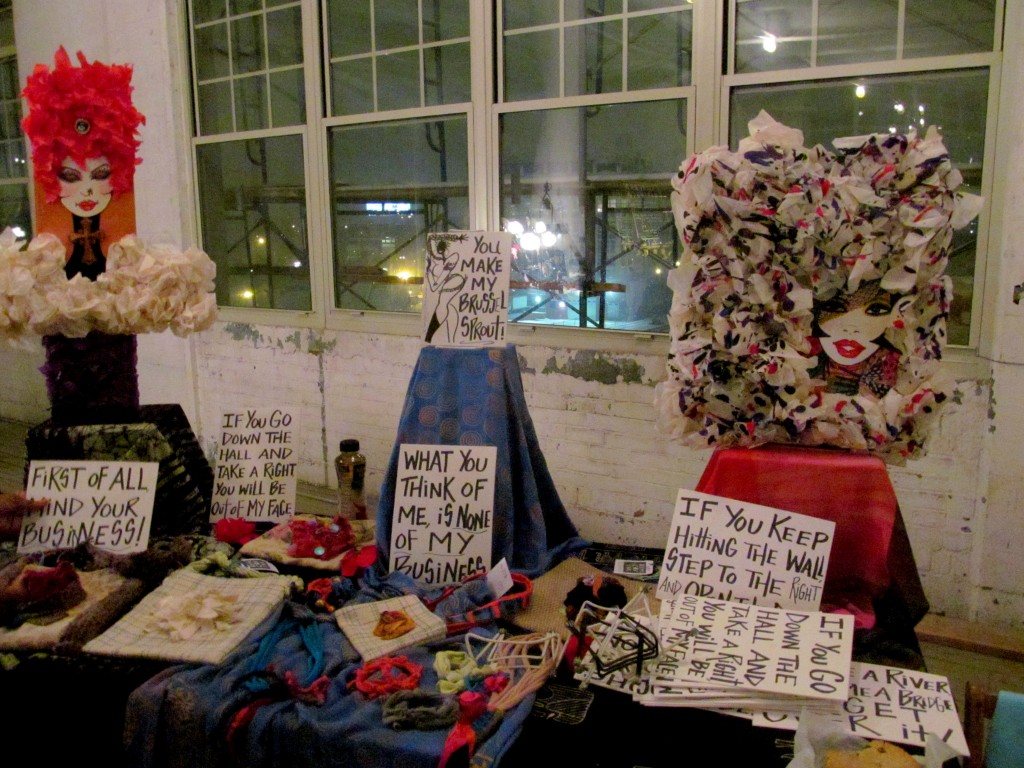 And of course there was some AMAZING food to pair with our drinks! I enjoyed tapas from Providence's Flan y Ajo and a sandwich from Hartford Baking Company (I enjoyed pour-over coffee there with Heather and Jenny over the summer).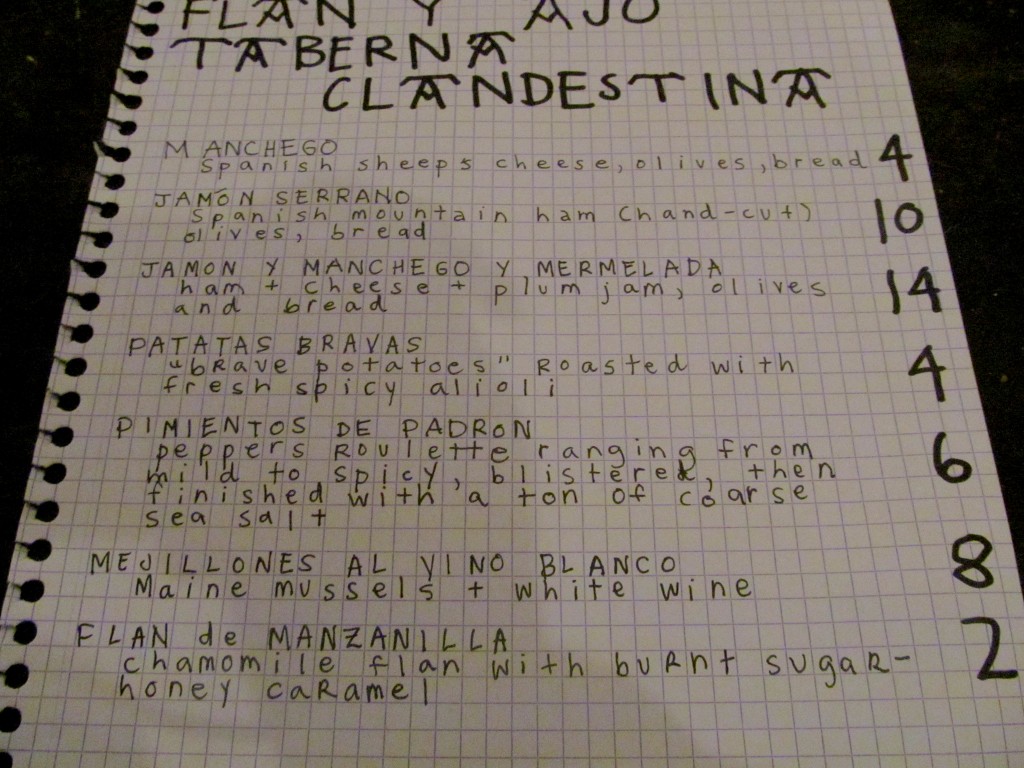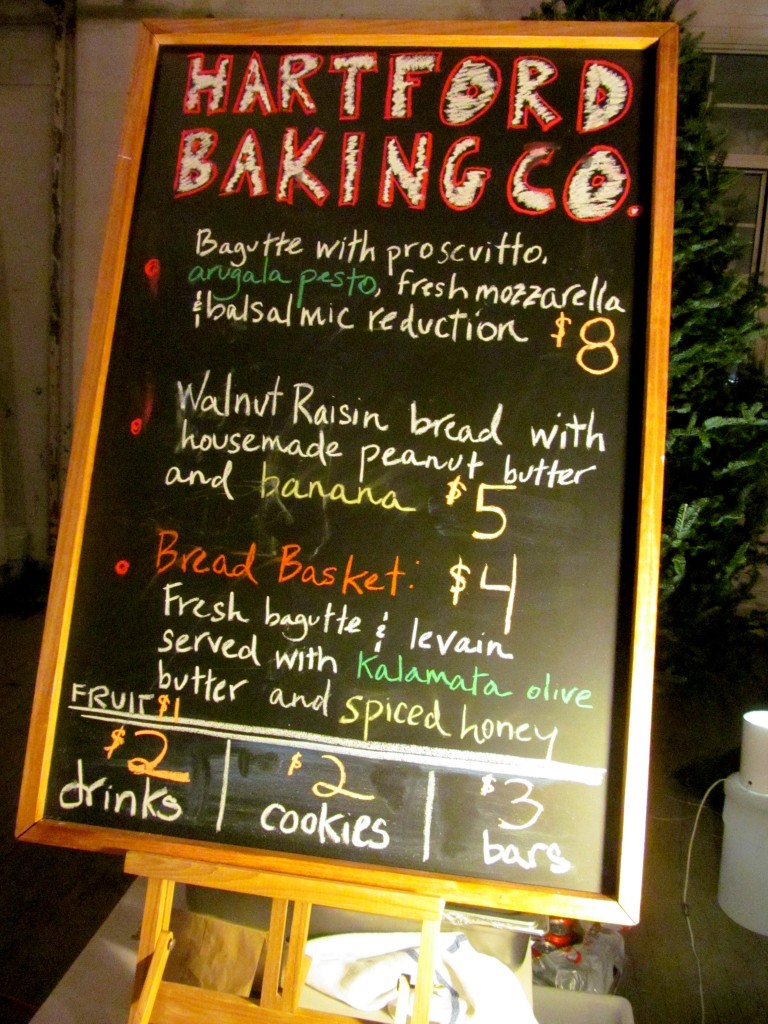 Nora's Cupcake Company was also there selling their wonderful baked goods, and photo-bombing.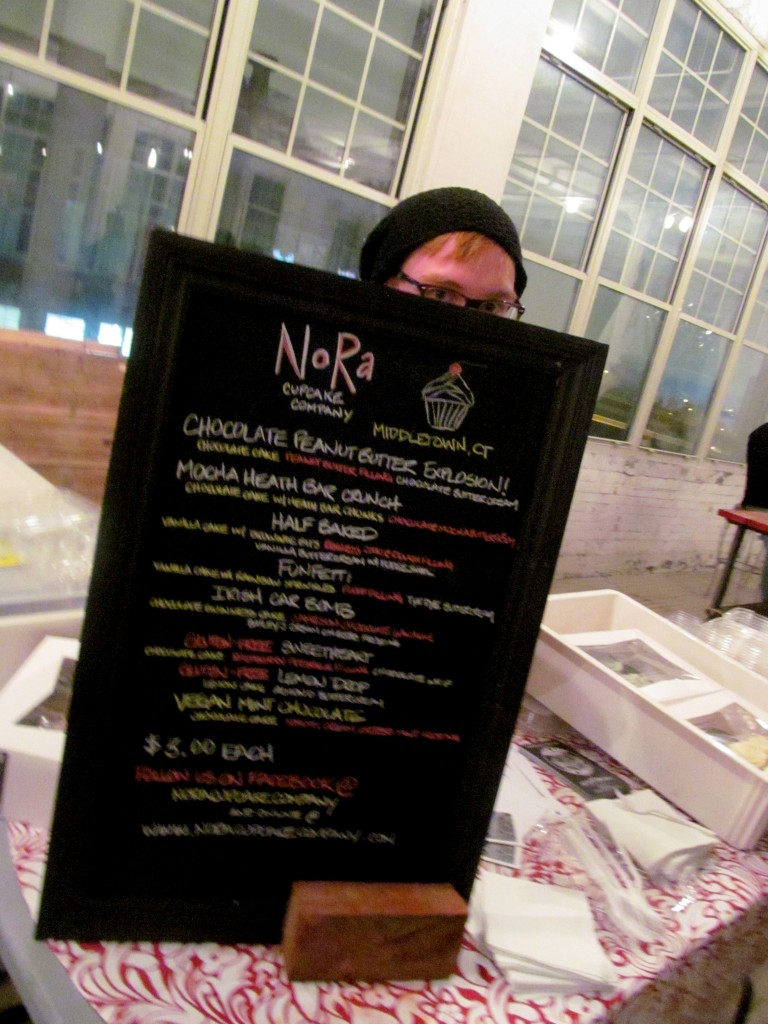 A couple of great bands played and one sold their music in some fantastic handmade CD covers.
As usual the company made the event. I loved spending time with my favorite Barcelona bartender Anna (she's the one who clued me in on pop-up), my fellow cocktail-judger J.D. of Ripe, and the fan-freaking-tastic Chion Wolf!
I finally met in person the social media and baking whiz Emily Woodward of Get Baked in Windsor. I need to get to this place ASAP. Follow them on Instagram if you want to drool daily all over your iPhone (unless you can control yourself when viewing her pictures, which may be next to impossible). I also met Emily's talented sister Katie, who makes some pretty amazing paper goods!
Emily is a sweetheart and brought me one of her carrot cake cupcakes after I'd been oggling on Facebook that morning over her mention of them. You guys liked it too…one of my most popular Instagram uploads ever!
I enjoyed every last WONDERFUL bite of the cupcake the next night, because when I got home Monday night I was way too tired. I had to be sure I was alert enough to savory each delicious crumb.
As The Four Seasons would say, "Oh what a night."
Have you ever been to a pop-up marketplace?
What is a special event, place, activity, etc that you've been surprised to find right in your backyard?
Which of the yummy eats looks best to you?