Taste of New Haven: On 9 Tour
I just adore the Taste of New Haven food tours! So much so in fact, that I have now been on three of their currently offered tours, as well as one that is no longer offered. You can read my past recaps below:
Keep your eyes peeled on daily deal sites like Groupon or ChariDeal, because Taste of New Haven deals often pop up there – in fact, I have funded all four of the tours I've been on with a daily deal! Tickets are normally $55/person (plus tax) or one can become a member and get, among other perks, 20% off of an unlimited amount of tours. I may have used a daily deal for each tour I've been on, but I wholeheartedly believe and tell people often that the $55 price is MORE than worth it for the amount of food and drinks each person receives on a tour! The owner, head tour guide, and author Colin Caplan will even try to get substitutions for folks with dietary modifications (within reason).
The books Colin writes are historical in nature, and he is a New Haven history expert of sorts. So it makes sense that between each food stop on the tour, participants experience interesting New Haven facts and historical site visits. Colin also went to school for architecture, so he knows exactly where in the city one can see the most beautiful buildings.
I've already attended a couple of tours with my good friend/this-blog's-namer Rachel, and she came along again for this one – the first-ever occurrence of the On 9 Tour, in New Haven's 9th Square!
We started at Yolande's Bistro & Creperie with a crepe-making lesson!
We had our fair share of fails, but no matter how ugly a crepe came out, they all tasted fabulous.
Perhaps the fails were partially due to the fact that as we crepe-created, we sipped on Strawman Angry Orchard hard apple cider from a bottle that Yolande herself lanced open with a sword! Sound familiar?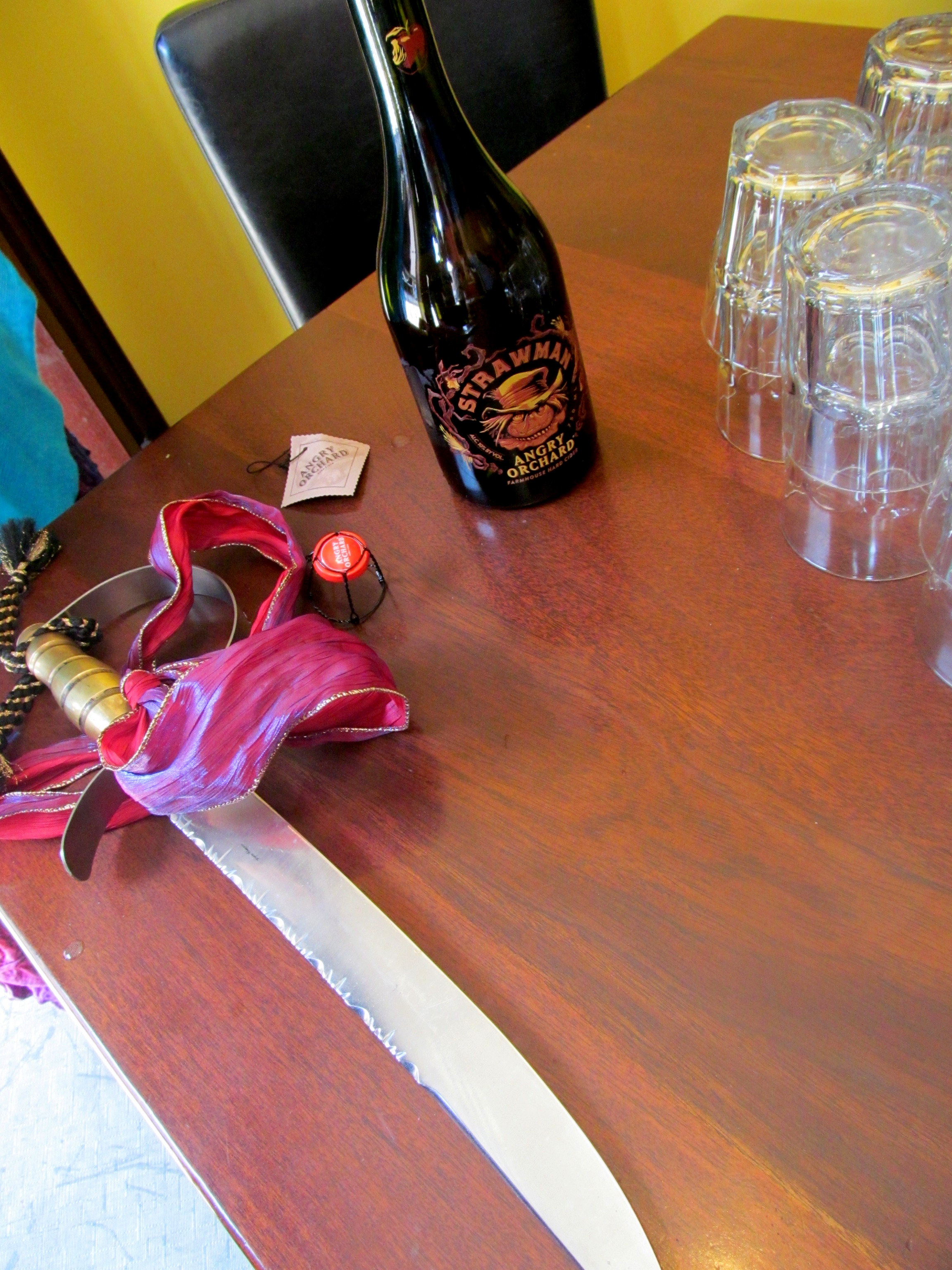 The most adorable little girl in our tour group was SUPER into her Nutella crepe, and eating it the way I wished I could eat it. Ah, the joys of being tiny and not judged.
Our next stop was Elm City Market, a member-owned co-operative grocery store! Anyone can shop there, member or not, and the selection was awesome. We got to sample fruit, string cheese (random, but delicious all the same…it's cheese), an artisan cheese with jam, fresh dessert breads, and hot/cold salad bar offerings.
The above-pictured flyer was handed out to each tour participant and contained helpful info as to which fruits/veggies are "worth it" to buy organic. All produce sold at Elm City Market is non-GMO!
Events take place both inside and outside of the store year-round, including the upcoming Summer On9 – grilled corn on the cob will be sold outside the market for just one dollar on Friday 7/5!
And on the 10th of every month, members get 10% off – I know you were wondering where the member discount would come in!
We stopped outside Elm City Market for a mini-history lesson, and two New Haven police officers ended up joining to listen in!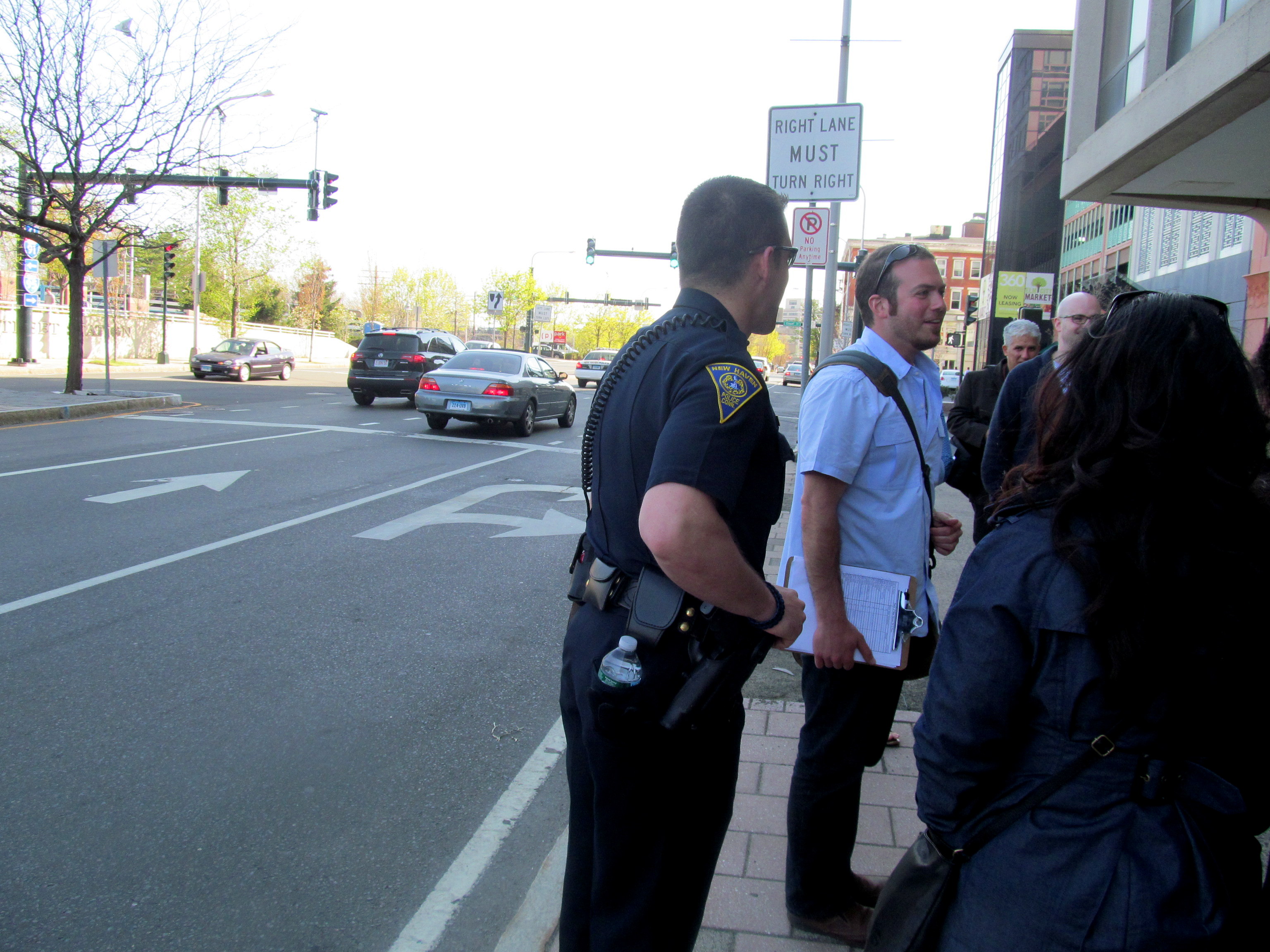 Then we headed into Olde School Saloon & Bistro, which didn't look like much on the outside, but certainly felt cozy the moment we stepped inside!
We were served a fabulous pairing of New England Brewing Company's Sea Hag IPA alongside a small plate of sausage with white beans, greens, and a crispy piece of toast for broth-dunking.
This beer just may have changed my mind about not enjoying hoppy beers. It was really intense, but paired well with the dish and I could almost taste the work that went into its recipe and the brewing process.
As for the sausage, we both could not stop oohing and ahhing over it. The best part though was the bread dipped in that broth…ah, bread and broth for days, that's all I need! I would love to head back to Olde School sometime to try some of the delicious sounding dishes on the dinner menu, like the smoked salmon or grilled asparagus salads, and the duck breast with roasted cauliflower and pomegranate molasses! As for drinks…the Eldeflower Margarita is calling my name.
Our time in Olde School Saloon & Bistro was not yet over, but our time on the first floor was. We descended next into the basement, which is designed to transport patrons into a speakeasy, much like the Millwright's tavern, but even more aged.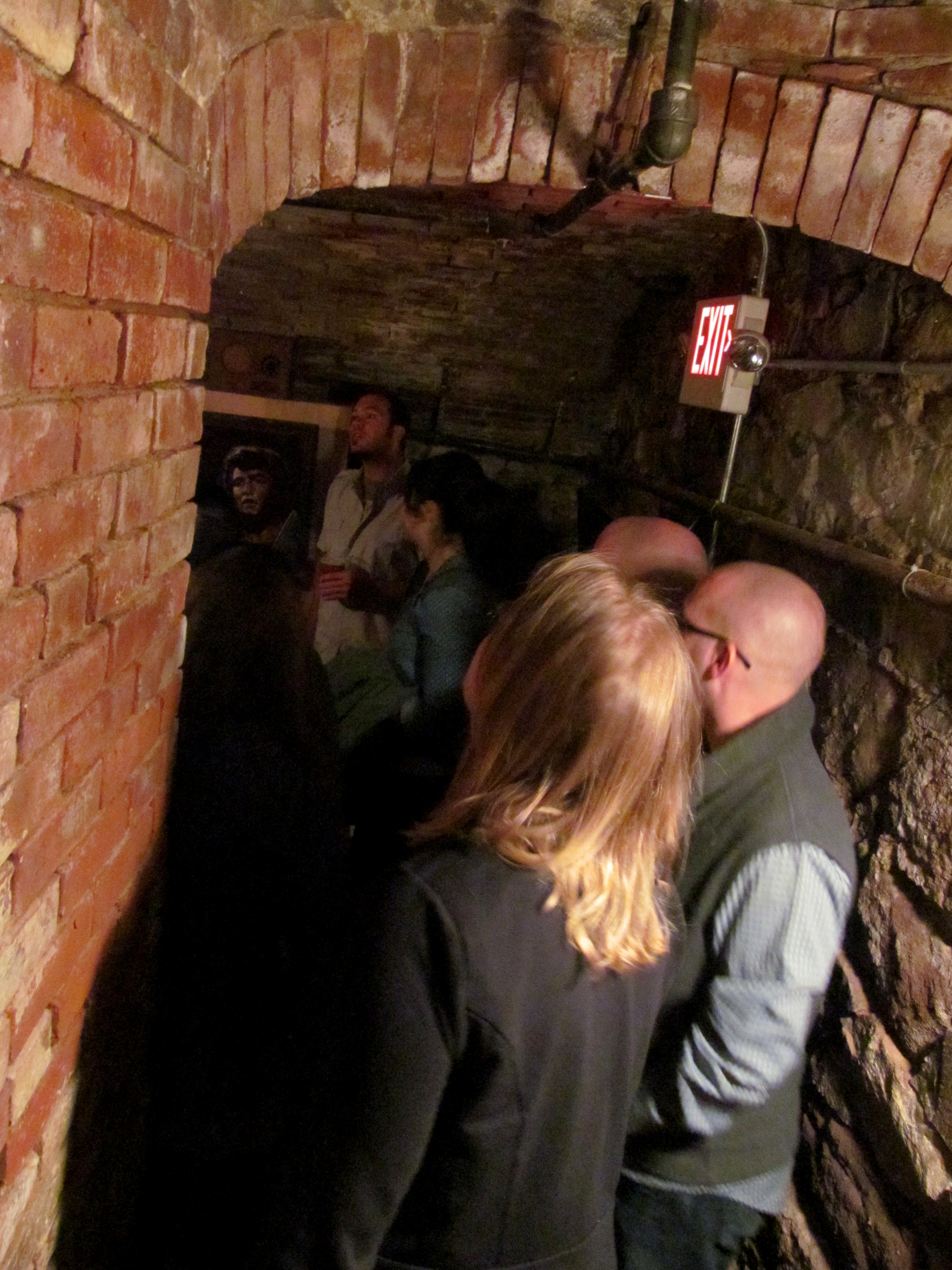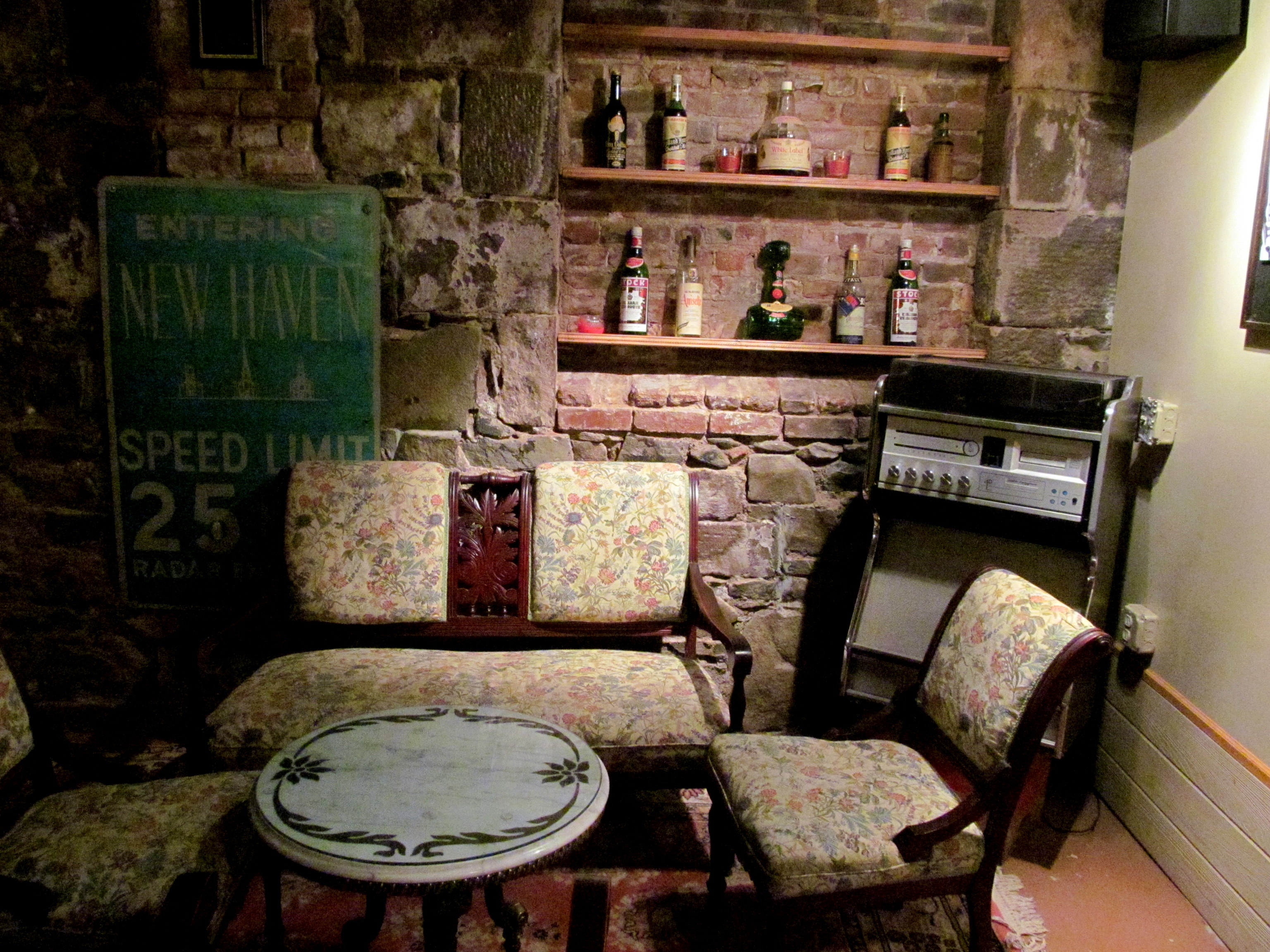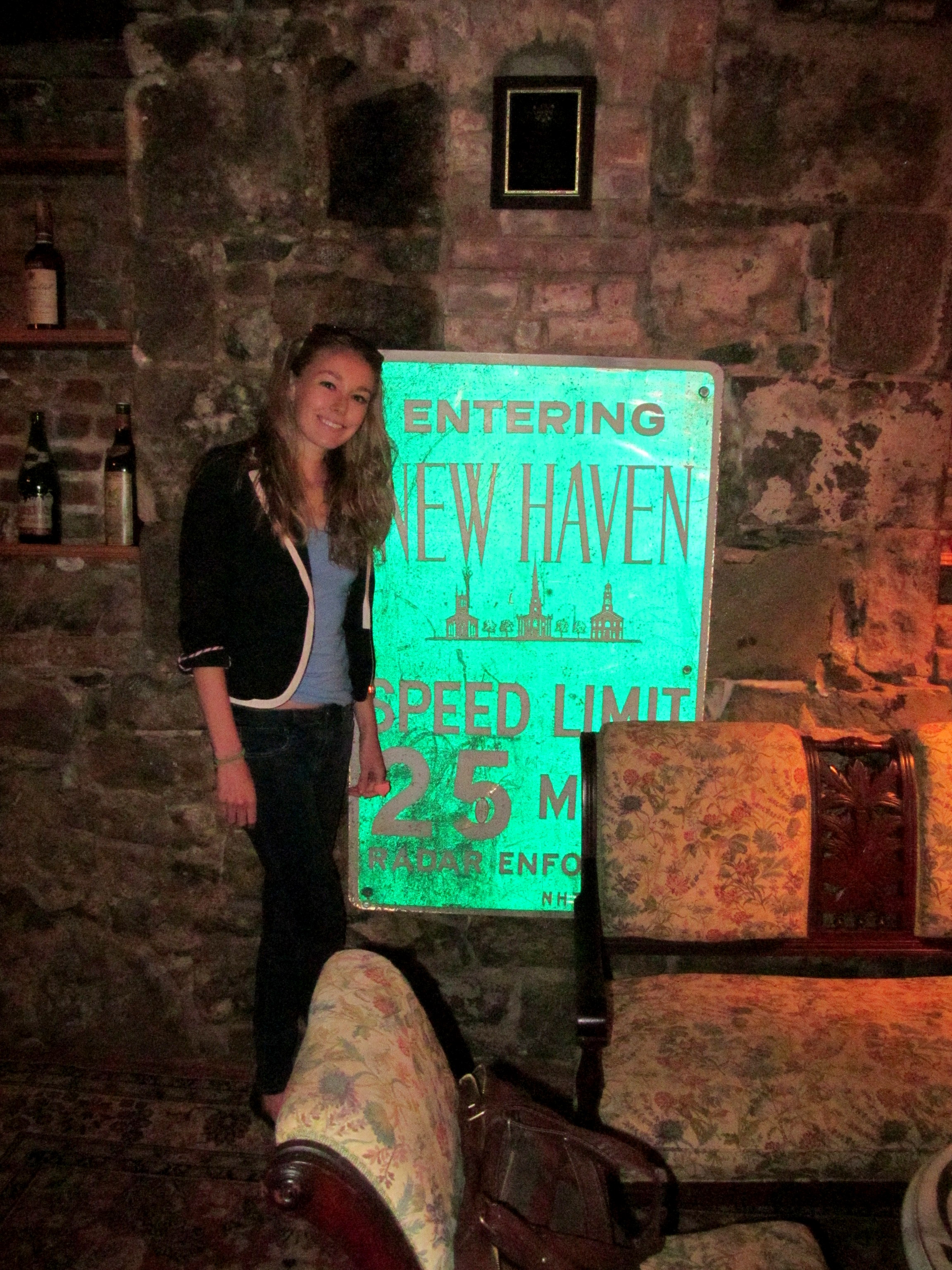 On our way out we took a back exit and passed the kitchen, where the chef was working on preparing some VERY fresh seafood. We got up close and personal with someone's dinner.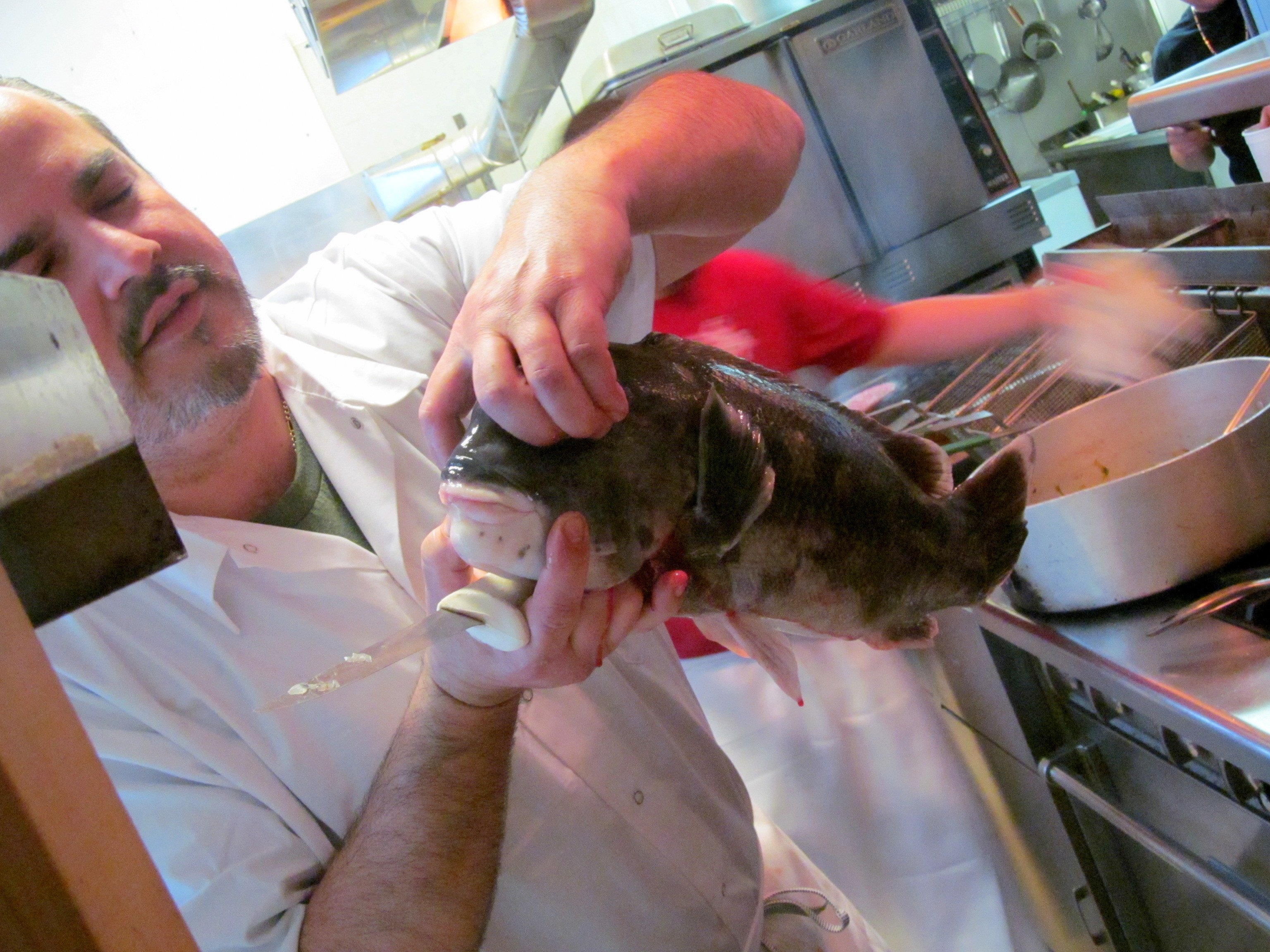 Our next stop was truly one-of-a-kind – Luck & Levity Brew Shop, which offers home brewers an amazing array of supplies and learning tools (including occasional get-togethers for home brewers to sample each other's creations and swap tips).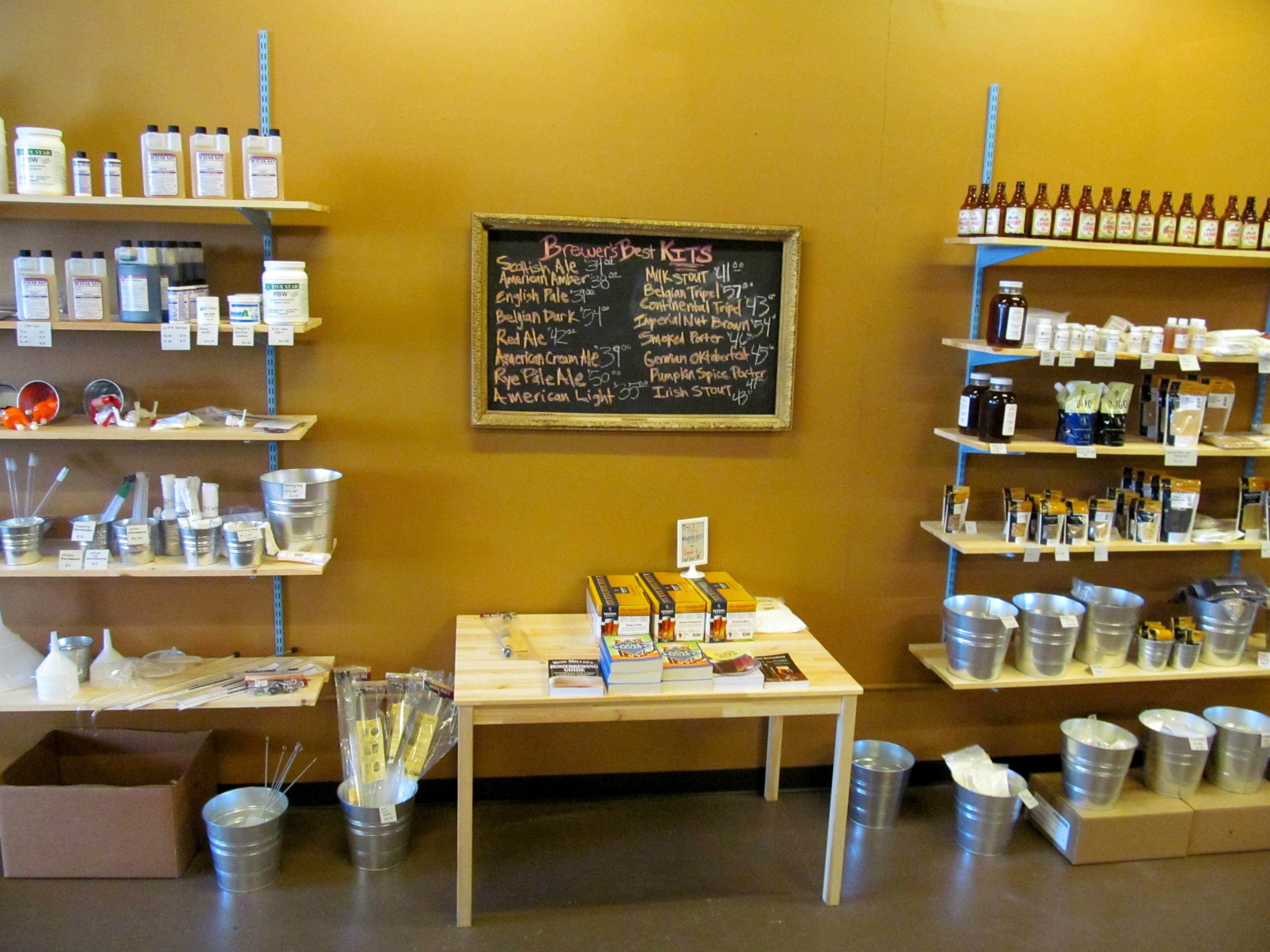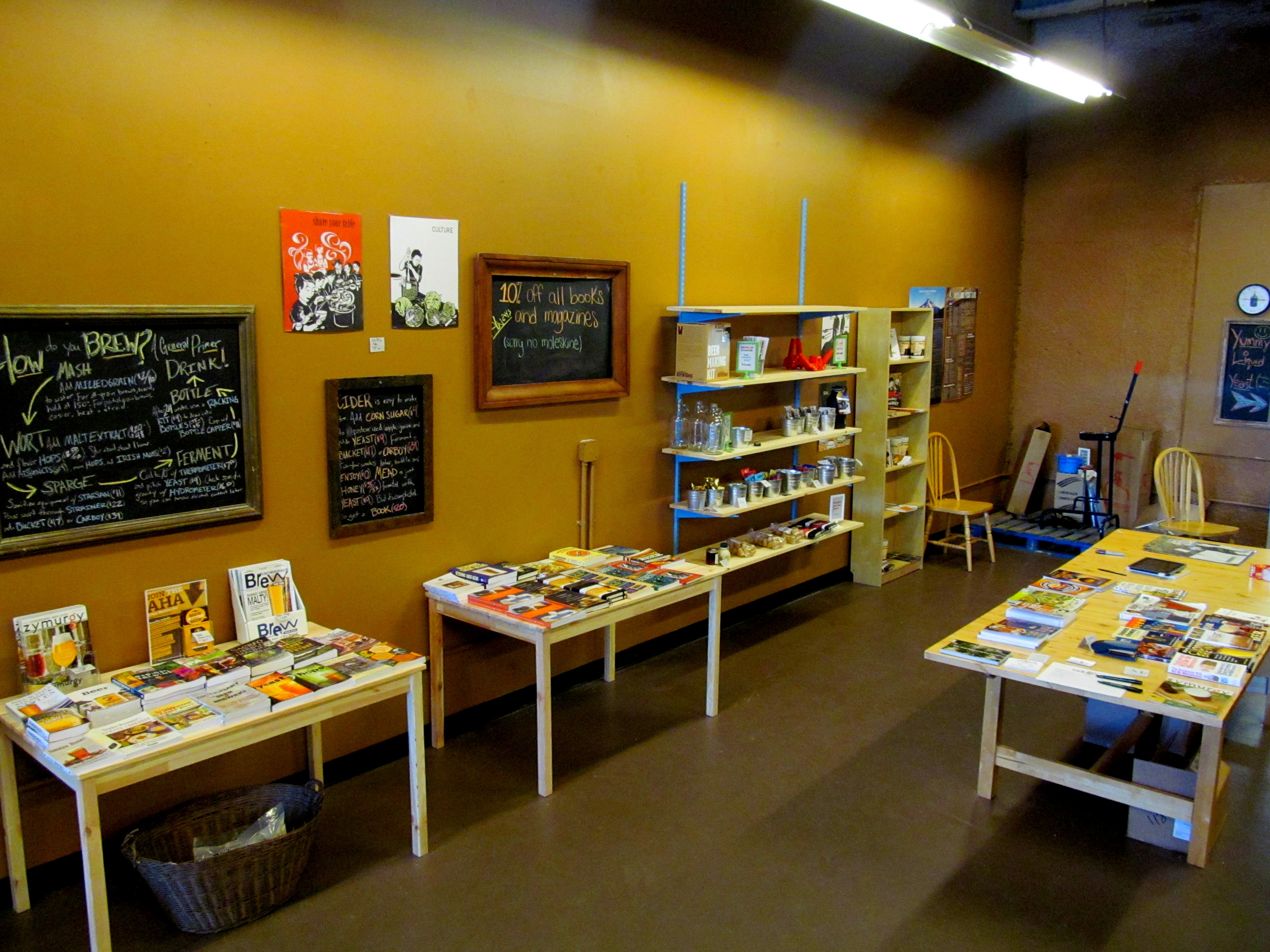 Founder Scott Vignola chatted with  us about the types of supplies sold in his shop, why he opened it, and his own home-brewing experiences.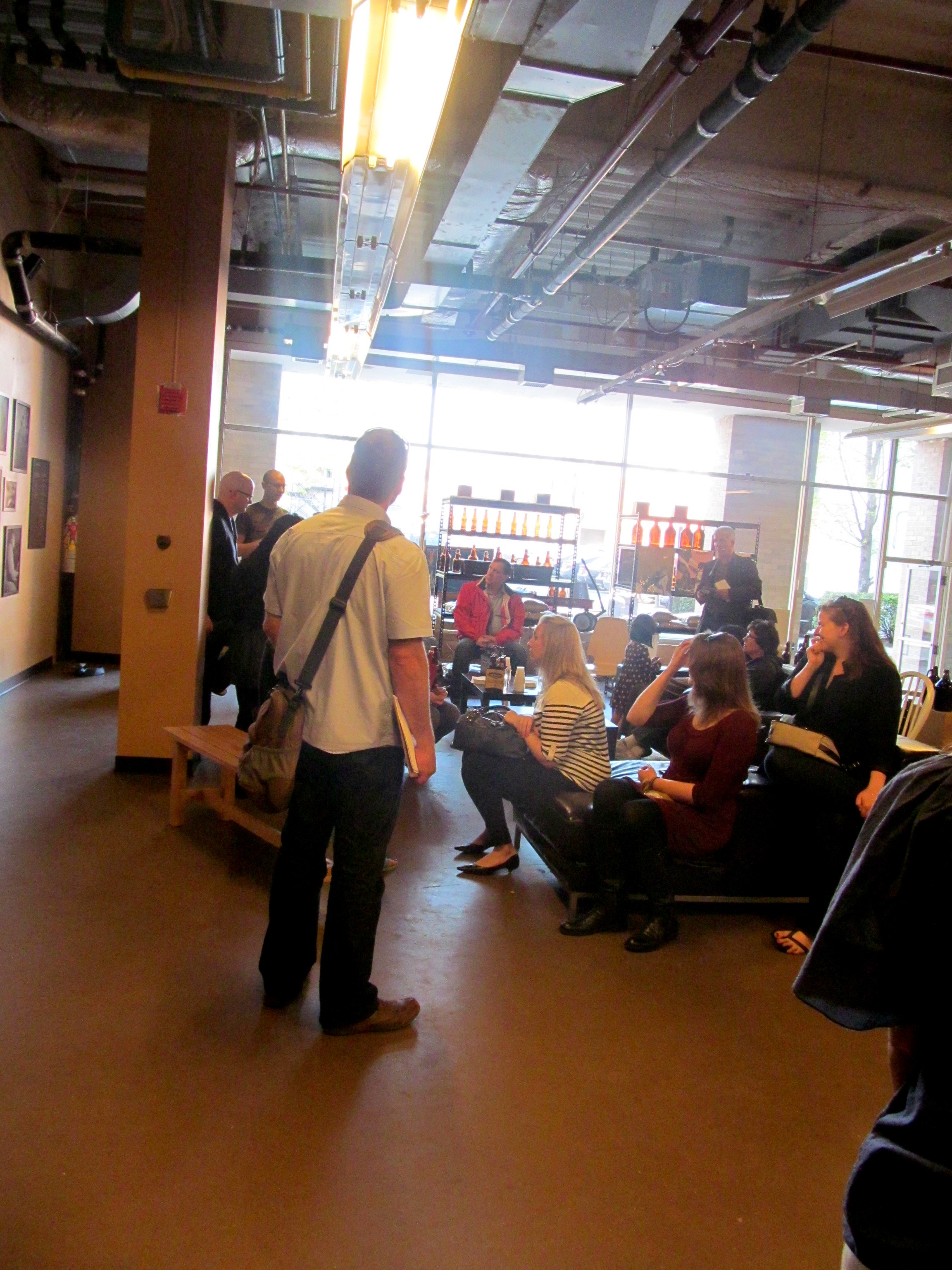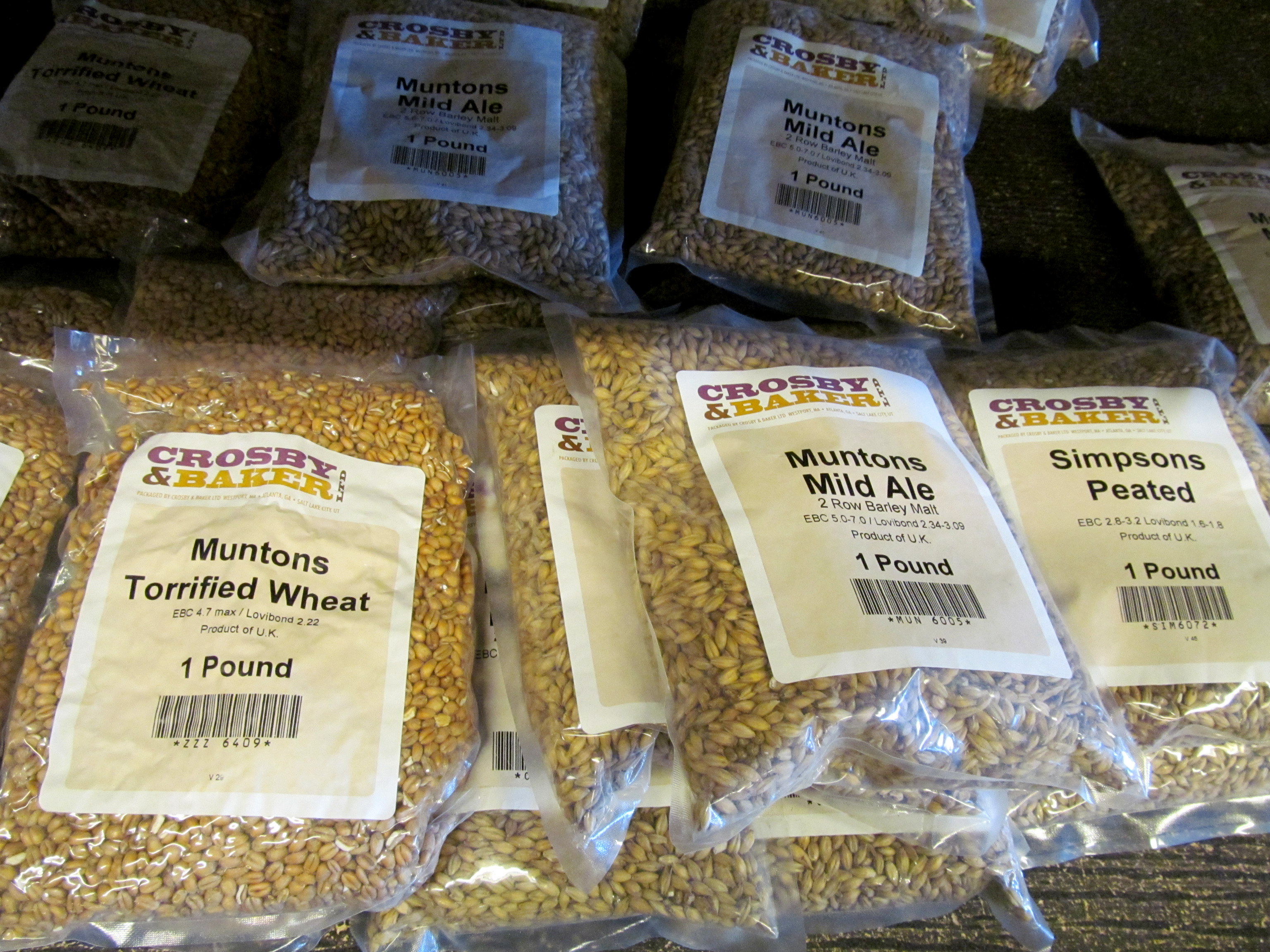 Then we helped ourselves to peanuts paired with some Connecticut beers, both of which I've had before (but that doesn't mean I didn't partake).
I'd never had beer with peanuts before but it was a good combo! I didn't have much of either though because I was trying to pace myself – or at least my stomach.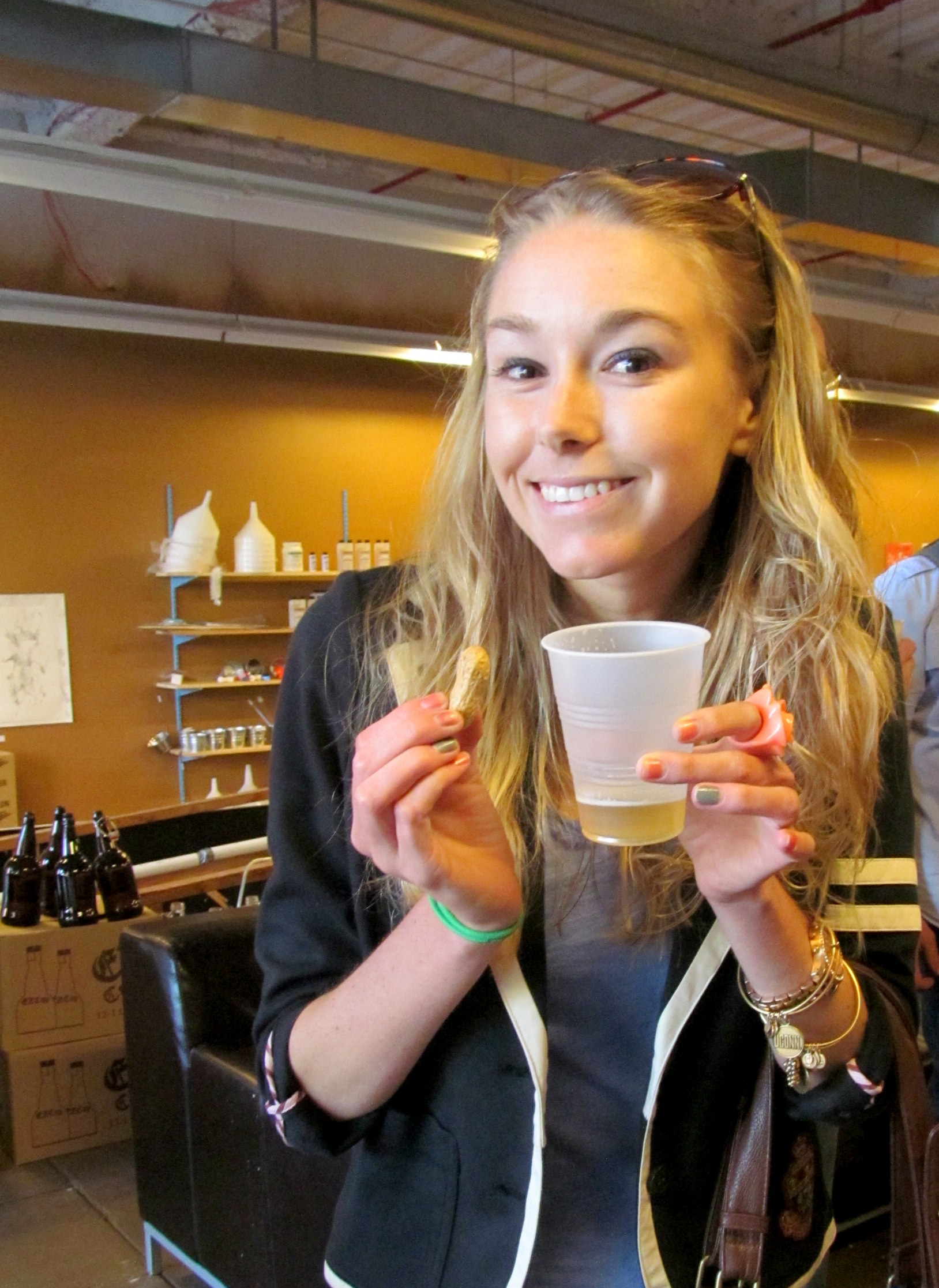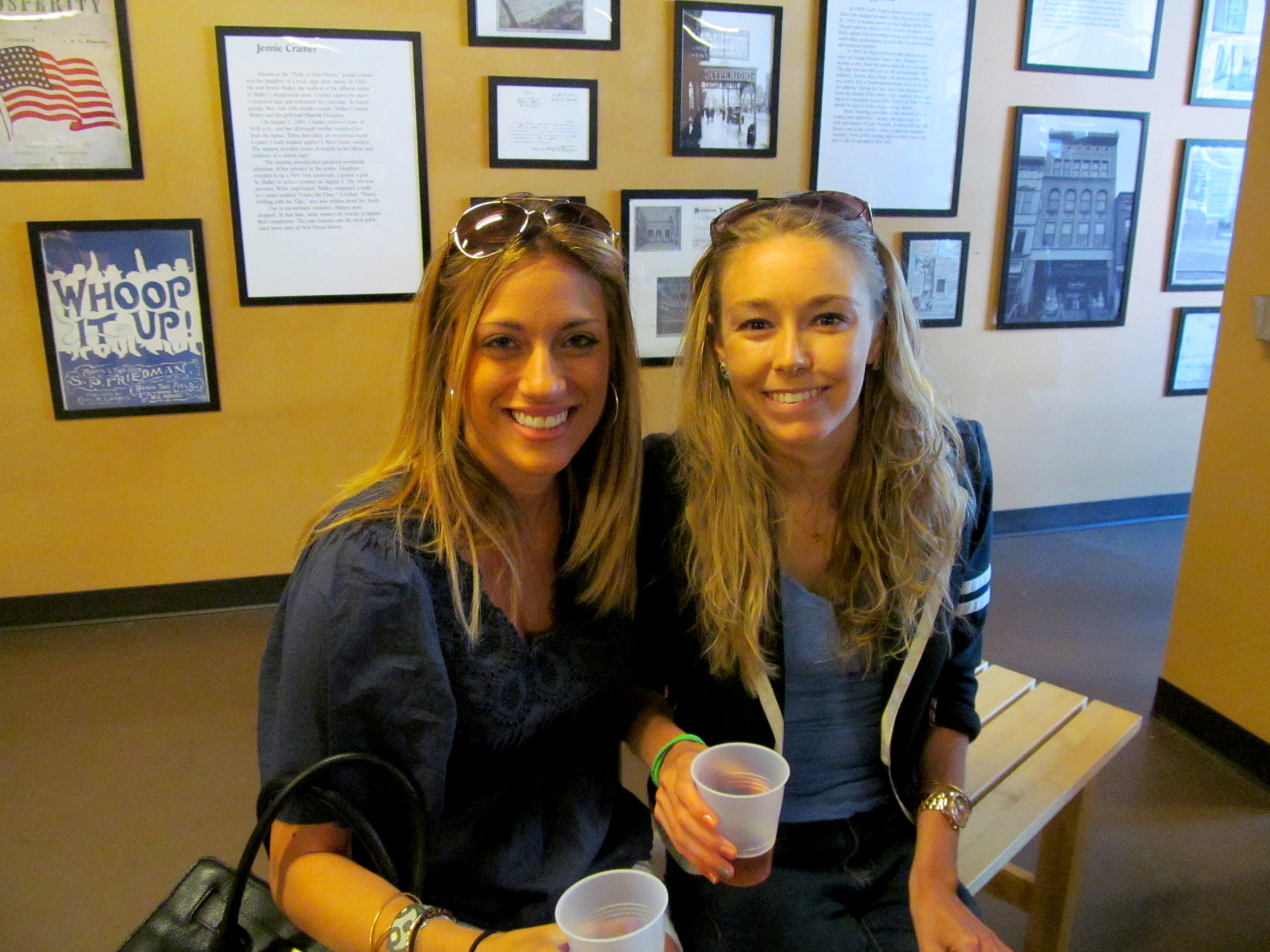 The next restaurant, Skappo Merkato, served us my favorite food item of the tour. The charming cafe doubles as a specialty foods shop and stocks plenty of Italian goodies like fresh cheeses, cookies, pastas, and plenty of olive oil and balsamic vinegar.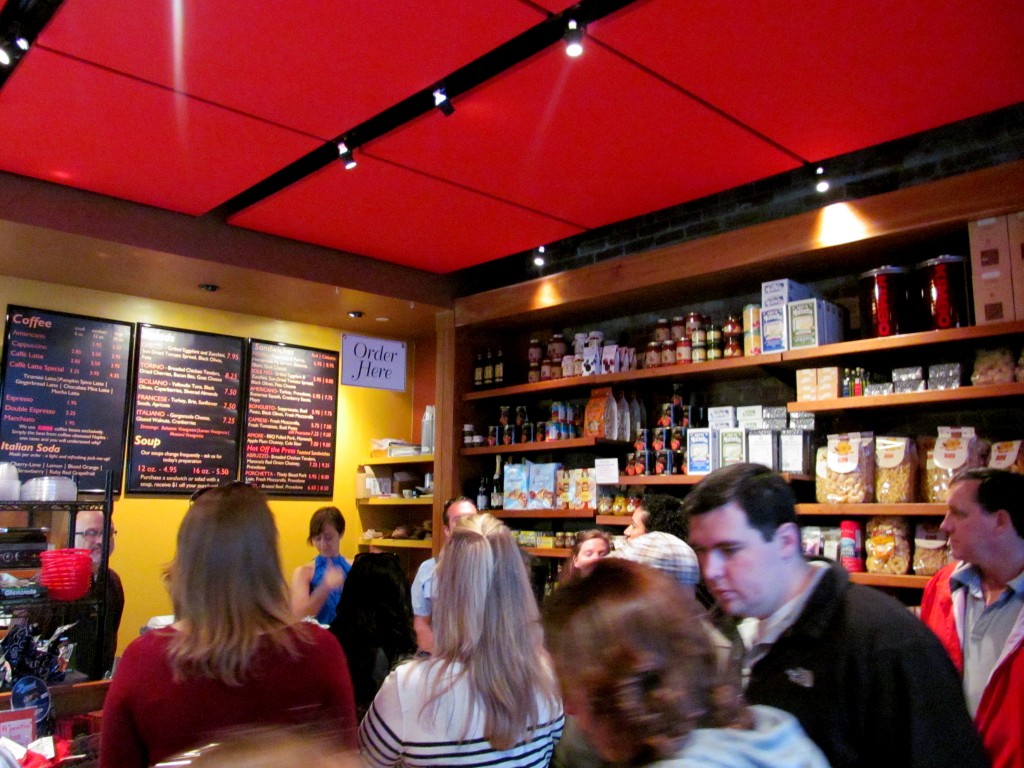 After a quick intro, we feasted upon the most wonderful fresh bread topped with goat cheese and prosciutto  Be still my heart! I had two of these and could have eaten a zillion more if I didn't know we had another stop still to hit.
I'd never had Malaysian food before so the last restaurant, Bentara, felt like a grander than grand finale! Especially since it involved lychee martini shots.
The food was served buffet-style, perfect for the last stop since some of us had more room than others. I had a nice sample of each dish and everything tasted fantastic. My favorite dish was the one with tofu, but I was trying to enjoy myself on the tour and kick back so I didn't take diligent blog notes. Not sure exactly which of the menu's dishes we were served!
The dinner menu has tons of entrees I'd love to try, like Tofu Sumbat salad (Blanched bean sprouts and julienne cucumber stuffed in four tofu triangles served with a very spicy shrimp paste peanut sauce or with our mild or medium peanut sauce) or Curry Blackened Salmon. Colin also arranged for a guest on the tour celebrating his birthday to get a dessert!
And in honor of the inaugural On 9 tour, Colin bought the group a round of drinks! I had to order the Bentara Martini after I tried Rachel's and – surprisingly – adored it.
The Taste of New Haven On 9 Tour ended and I left very satisfied, but not over-full. Colin designs each tour with special attention paid to variety in food and drink, balance between historical and restaurant stops, and well-planned pacing. This tour had less history than others and I have to admit that I did enjoy that more (though I do like learning cool New Haven facts…this city is so much more than the "Shoot 'Em Up New Haven" people talk about). I was there first and foremost for the food and drinks and got plenty of it. The Elm City has so many awesome restaurants to offer that a food tour like this is a very efficient way to hit many in one day! And now I have a slew of restaurants to which I want to make a return visit, which Taste of New Haven has always given me (I've made two return visits to Zafra, a restaurant from the Canal Quarter tour).
Thanks to Colin and all the New Haven sites we visited for providing a wonderful experience! Check out fellow tour attendee David Sepulveda's New Haven Independent article on the day (I'm quoted!)
Which stop would you have been most excited about?
Have you ever been on a food tour?
If you live near New Haven, have you ever explored the city?