Talcott Mountain Music Festival Giveaway
The winner of the LaMaLu Boutique giveaway (for a $15 gift code) is my girl Kaitlin! Congrats love, and remember everyone else can get 10% off with discount code CAITPLUSATE10 now through 8/15/13.
Wow wow WOW. I cannot get over the support I received after publishing yesterday's post. Thank you so much for your comments, tweets, emails, and Facebook messages. I was SO very nervous to hit publish, and almost didn't. But I'm proud of deciding to do so and am also relieved that the reaction has been (so far) positive. I have the best readers in the world!
I have a special post today geared toward Connecticut residents. Last summer I hosted a giveaway for two lawn seats to the Talcott Mountain Music Festival in Simsbury, CT…and it's back again! The difference is this year, to entice you to enter, I have my own positive experience from last year to share.
Each Friday night of the month-long festival is themed and features an evening of music from the Hartford Symphony Orchestra. The night I went last year featured the music of Elton John. I attended with my good friend Jeff, and we took advantage of the fact that patrons are welcome to bring their own food and drinks.
We did not have to park too far away – probably about a 5-10 minute walk. Despite the huge number of attendees, the field at the venue is so large that there was plenty of room for all. We spread out a blanket and got to work sipping on red wine (straight from Italy – thanks Molly!) and eating our meal from Harry's Pizza – our first experience with the place.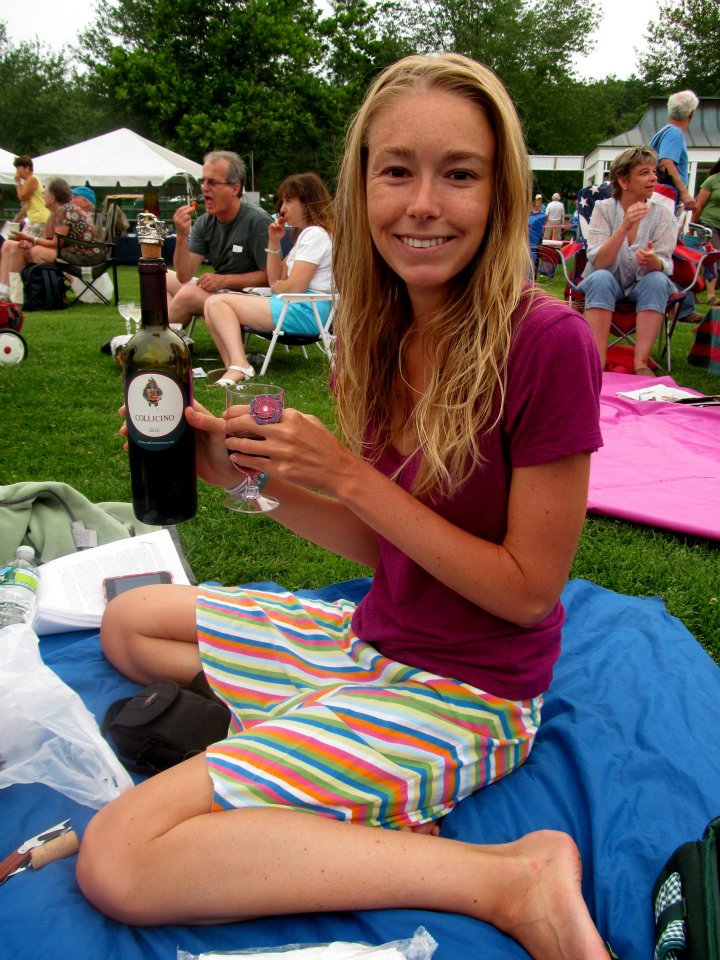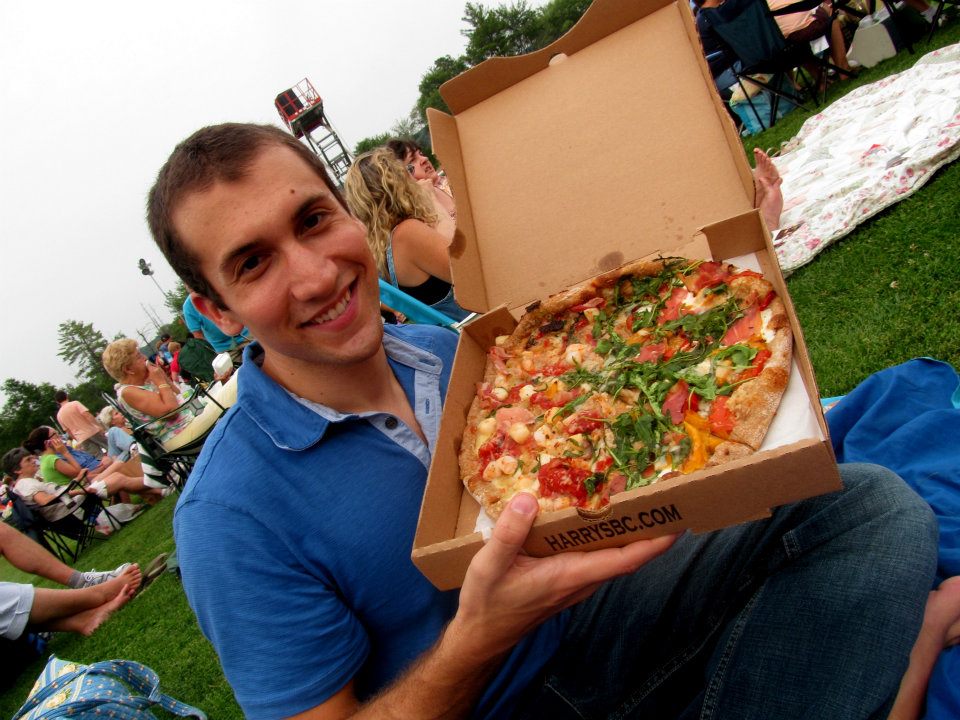 The food was fantastic! I loved the thin crust of the pizza and the plentiful toppings. I used a SaveNowCT deal (of course) and to get to the total amount of the deal, also ended up purchasing a nice spinach salad with walnuts, Gorgonzola, and apples.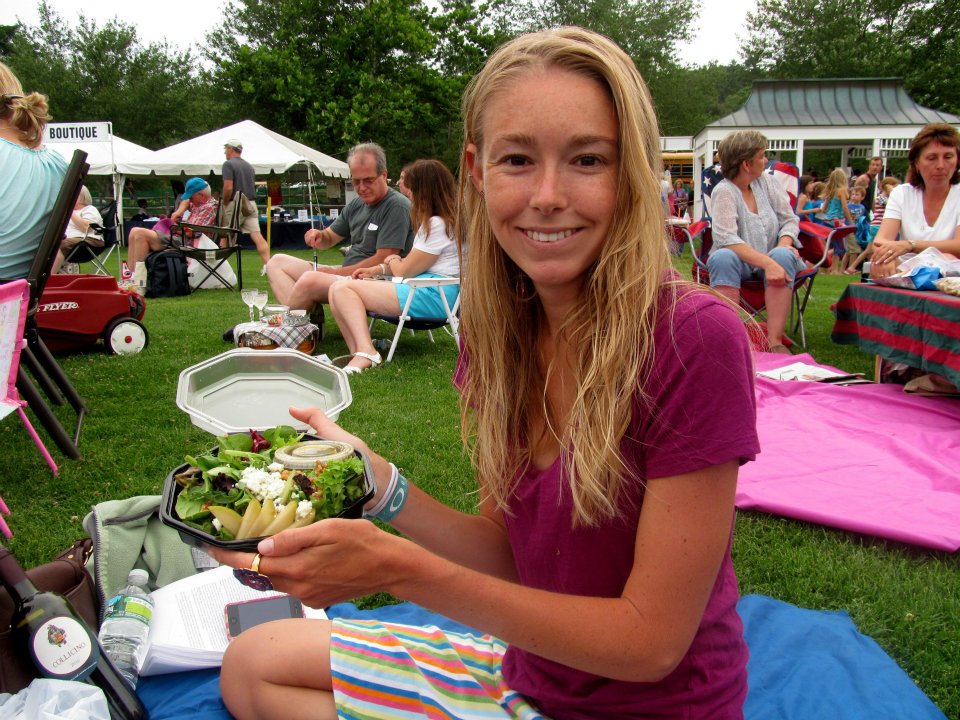 The music got underway and despite the fact that we couldn't see the stage from as far back as we were, we could certainly hear the music loudly and clearly. We ate, drank, chatted, and listened.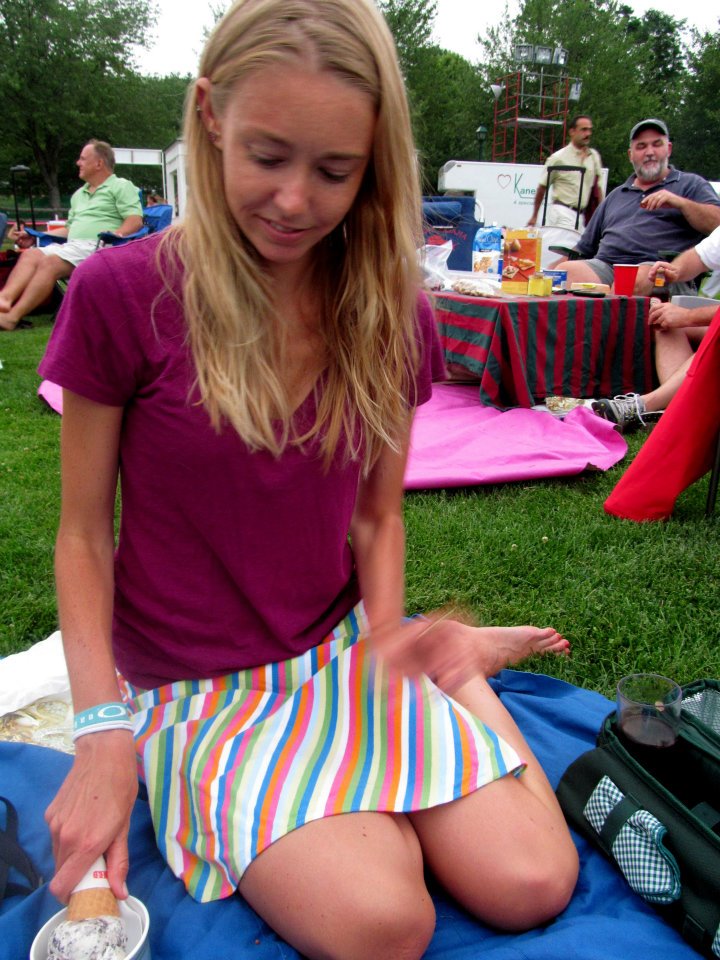 One of my favorite pairings in the world is red wine and ice cream, and for those who do not bring their own food, local Simsbury vendors like Kane's and J. Foster's are set up selling both savory and sweet eats. I jumped at the chance to sample an Oreo Foster's ice cream cone; I'd been hearing so much about them from my co-workers.
Much like the music, the combo did not disappoint. I'm so excited to attend the festival this year, only this time my friend Kat has scored us table seating! We're attending the Friday 7/26 Rolling Stones show. Should be a night to remember – hoping for good weather!
The next three concerts include Sinatra Under the Stars (7/12), John Williams (7/19), and The Rolling Stones (7/26). Ticket prices are as follows:
Lawn: $20 in advance, $25 at the gate, $5 for kids (12 and under)
Single Table: $40 in advance, $45 at the gate
Full Table: $320 in advance, $360 at the gate
Giveaway
You can head here to purchase advance tickets, but you can also enter my giveaway for two free lawn tickets to use at one of the last two shows! The giveaway will run until Friday at 11:59PM EST, so the winner will have tickets in time to use them at the 7/19 or 7/26 show. There are several ways to enter, but please leave a separate comment on this post for each way, or multiple entries will NOT count:
Comment on this post and tell me what kind of theme would make up YOUR ideal night of music. (mandatory)

Follow @CaitPlusAte on Twitter and comment here saying you did.
Follow @HSOTweets on Twitter and comment here saying you did.
Tweet "I entered to win @HSOTweets Talcott Mountain Music Fest tix from @CaitPlusAte! http://caitplusate.com/?p=9673" and comment here with the link to the tweet.
Good luck to all! I will announce the winner this coming Monday – and maybe I'll see you at the concert on 7/26!