MIMM (Heavy on the Friday)
The winner of the Talcott Mountain Music Festival ticket giveaway winner is Tiffany! Your tickets are in the mail 🙂 Thank you to all who entered and remember that you can still purchase tickets to the next two shows here!
Happy Marvelous In My Monday! Last night I was COMPLETELY wiped from a weekend of fun…and still felt wiped this morning (hello, Monday). I had one night of not enough sleep (Friday) and one good night's sleep (Saturday), but that good night was not enough to make up for Friday. Friday was definitely the most energy-exerting, fun, friend-filled, delicious part of my weekend. The rest was great too, but you will find today's MIMM post heavy on the Friday.
Marvelous is…a chef's tasting at Pond House Grille! My good friend Jill and I had the privilege of experiencing a tasting of small plates, prepared for us by Executive Chef Jordan Stein, for dinner on Friday night. We also sipped on some magnificently crafted cocktails and experienced a floral course, involving dry ice! I will be doing a full blog post this week about the experience so stay tuned. For now I'll be a tease (though some of you may have gotten a sneak peek of more photos on Instagram).
Marvelous is…seeing a THOUSAND friends on Friday night! Okay, not a thousand. Pretty sure that would have meant Rooftop120 was breaking a fire code.
After dinner, Jill and I met up with my friend (Sami) from high school to hit up my favorite bar in Glastonbury. Soon after we arrived, the friends and loved ones just kept trickling in!
Soon bottles started poppin' and some smart folks moved tables aside to clear the way for a dance floor!
I enjoyed a muddled fruit mojito…and Sami's lap?
I ran into Ryan of Nora Cupcake Co…again! I swear we are following each other. A few weekends ago I ran into him both Friday and Saturday night. I finally told him we had to get a picture.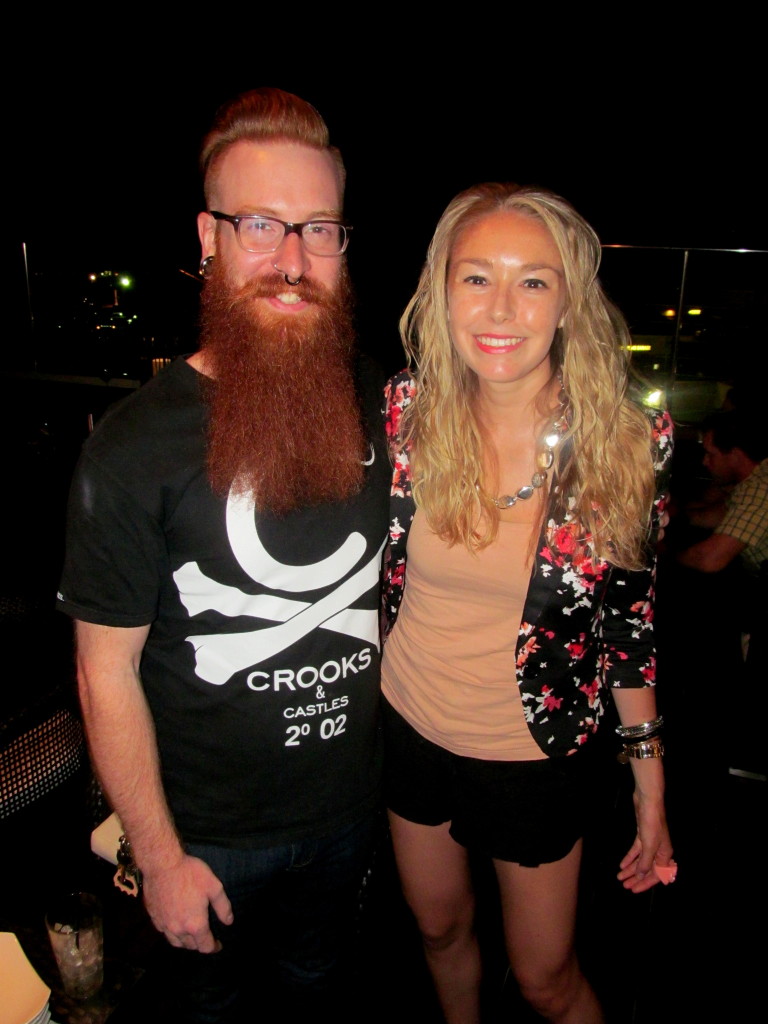 I met up with my friend Mike, who I met awhile back through Twitter and have hung out with at restaurants a few times! I am hard to pin down schedule-wise so I'm glad we had an unexpected meetup.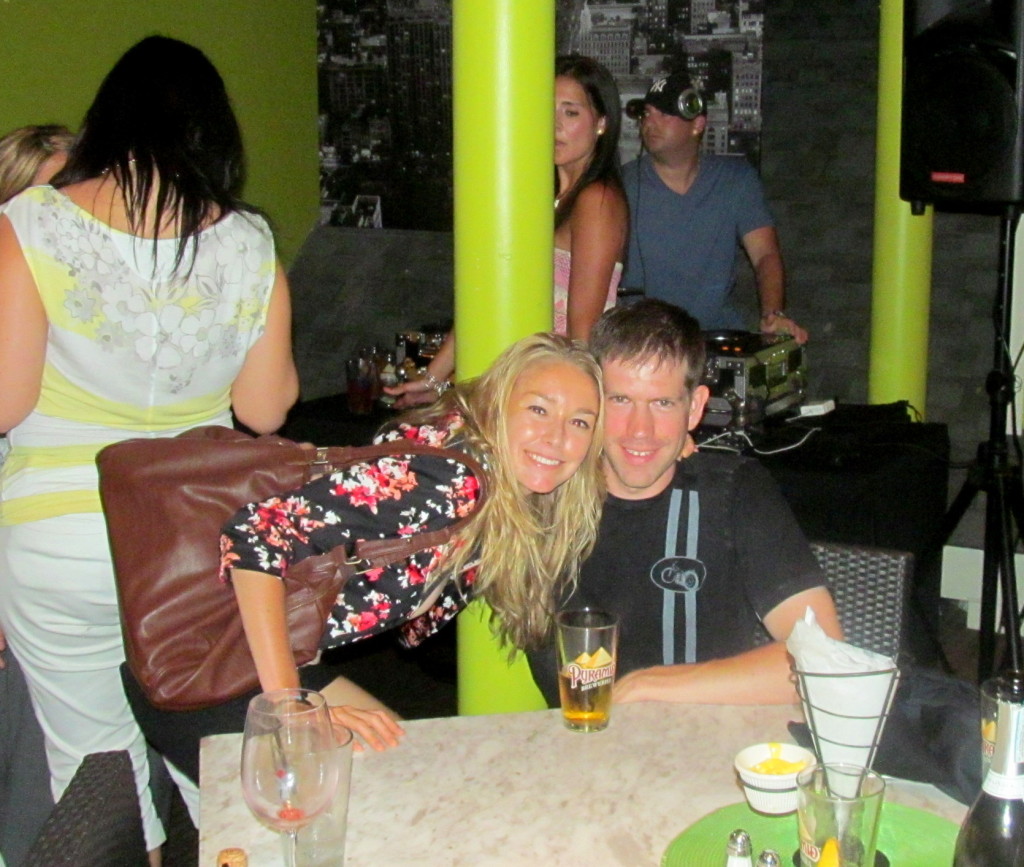 The last friend to arrive was…Chef Alex! We hadn't seen each other in awhile and it had been long enough and a couple drinks since dinner, so I had a SERIOUS pizza craving going. Thankfully he was just as hungry and joined me in devouring some of Rooftop's yummy flatbreads, the Tombstone (chili-rubbed grilled chicken, chipotle onions, roasted red peppers, pepperjack) and La Toscano (house-made smoked fennel sausage, scallion, caramelized vidalia onions, piquillo pepper pesto, grated fontina cheese).
I was out VERY late and hit the hay around 1:15am (after having another snack). I will be the first to admit I woke up the next morning (way too early, 7:30am, what on earth) feeling guilty about the previous evening's tasting, drinks, and late night snacking.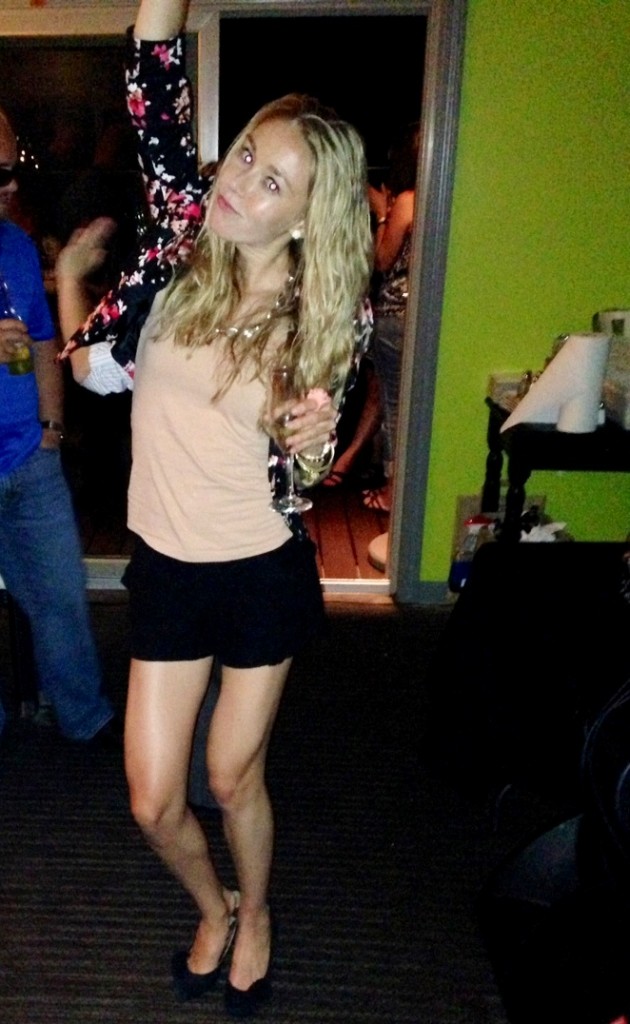 But marvelous was…the high I felt all day as I thought about how fun the night before had been. Seriously, I couldn't stop talking about it! I excitedly showed my parents my pictures and texted all the friends I'd seen to tell them how much I enjoyed spending time with them. That Friday night was a night for the books! Or in this case, the blog.
Marvelous is…a surprise visit with a close friend! I was rewarded for my efforts to not over-plan my weekends when I discovered last-minute that my good friend Greg was home from Boston (though under bad circumstances). I had all of the day free on Saturday so I headed over to his house and we watched Before Sunset (we watched Before Sunrise together about a month ago) and chatted. It was marvelous to see him and I'm excited to head back to Boston to visit him next month!
Marvelous is…a delectable Saturday night meal at Republic in Bloomfield. I'd been there once for a cocktail (the menu is super impressive) but have been itching to try the food. Obviously Jill was down to join me! We had deviled eggs and fabulous drinks to start (I went with an Orange and Cherry Infused Manhattan, shocker).
For my meal I wanted something cool because the humidity was mounting outside! The Gazpacho Chopped Salad (heirloom tomatoes, english cukes, avocado, bell peppers) with added salmon was perfect. And I couldn't leave without ordering a side of the Bacon-Roasted Brussels Sprouts. HEAVEN!!! The apples on top were a unique flair that I'd never seen another restaurant add to baby cabbages.
Marvelous is…finally trying out Sunday brunch at Rooftop120! Yes, I went back there for the second time in one weekend. It's been done before (in fact, I think I've been three days in a row…)
I wasn't the only one double-fisting Rooftop trips this weekend! Hannah was also "guilty".
Yes, that is the infamous baby Penelope and yes she is wearing Lilly Pulitzer too!!!
Kat and I planned this brunch eons ago (thanks to my always-full calendar) and she and Penelope both arrived looking super fashionable and brunch-ready.
Rooftop120's food is always so beautifully presented. Feast your eyes upon this…feast!
After Penelope pooped on her Lilly outfit (baby's have no discrimination on clothes-soiling I suppose), Kat changed her into her Babybook onesie. So appropriate for social media friends like ourselves.
And yes, Kat and I both wore high-waisted shorts and white tops without planning it at all. That happened.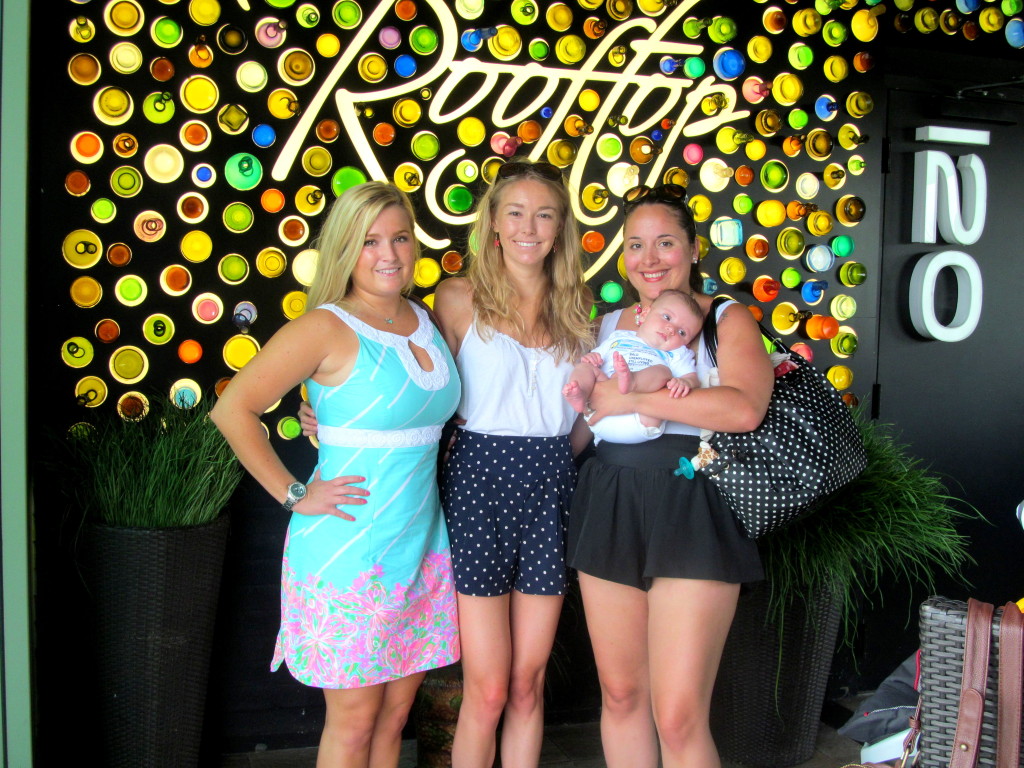 Marvelous is…a post-brunch pool date! I got the chance to rock the new Victoria's Secret bikini I received in the mail on Friday. Free shipping = $37 for a new bathing suit with impressive push-up capabilities, woo hoo!
Last time we took Penelope in the pool, she got VERY angry at us. Thankfully the weather in CT has been channeling its inner Florida, and the water was much warmer this time around. She took to the water like a little fish! We had lots of fun in the baby pool AND the big pool! Kat and I and Kat's hubby, all Floridians, are way proud.
Marvelous is…my body proving to me that it craves the lighter stuff naturally. I always worry, from an ED perspective, that I will want restaurant food and alcoholic beverages all the time and will get used to consuming them if I keep doing so. But after Sunday's brunch, all I wanted was WATER. And vegetables. All the vegetables. Some of those vegetables were even on veggie pizza, but I digress. Pizza is the good stuff.
I didn't even contemplate having a glass of wine with dinner last night. I knew I didn't want it. I just wanted water, all afternoon/evening long. I could not get enough! And it was nice to prove to myself that I am not a lush and that I am capable of listening to my body…and that my body is capable of sending me signals that promote a healthy lifestyle. It is not out to get me and is not out to pile weight onto itself, as my ED tells me sometimes.
Guess what's happening tonight? The latest Max A Mia Italian Wine Dinner event…this time featuring food and wine of Tuscany! Last month's event was great so I'm really looking forward to this evening.
What was the most marvelous part of your weekend?
Which of my weekend eats looks best to you?
Tell me about a time your body proved to you that you can trust it!