Fashion Friday: Bishop's Corner Giveaway!
The experiences detailed in this post were provided to me free of charge (with the exception of my overzealous purchasing at 2 out of 3 stops). The opinions are my own.
A couple Sundays ago I had my second-ever experience at West Hartford's Bishop's Corner shopping center. My first was eons ago at the plaza's Sakura Garden, but on this visit I hit three different spots and got to do so with blends. Winning! And you guys can do some winning too, just stay tuned til the end of the post…
I showed up in workout clothes (obviously) fresh out of a gym session and ready for lunch. To be honest I was super-wary when I found out the dining destination would be Noodles & Company. I'm not big into pasta or rice or any kind of noodle! A scroll through the menu had me calling this place "Panera for Pasta".
The staff was polite and helpful, and the interior well-designed. I liked the menu setup. Noodles & Company serves some beers including local City Steam Naughty Nurse, as well as one of my favorite affordable wine brands, Dreaming Tree. Calories are readily available for viewing next to each menu item, which is very helpful to many people, but a bane to my existence. But I tried to get over it and order what I actually wanted.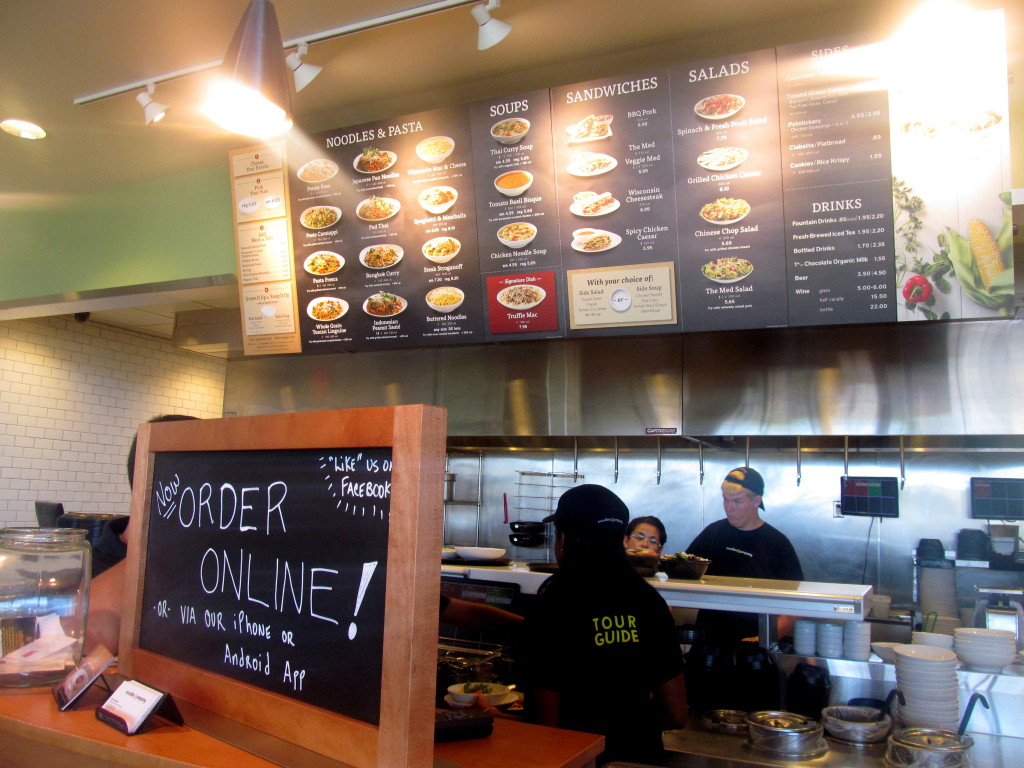 I selected the Med Salad (romaine, mixed greens, tomato, cucumbers, red onion, olives, cavatappi pasta, spicy yogurt dressing and feta) but added shrimp, nixed the pasta and got a vinaigrette instead of the spicy yogurt dressing. Okay, I will admit that the calories on the menu got to me and I probably would have gotten more enjoyment out of something more carby. But I also was pleasantly surprised by the salad. It came with plenty of veggies and a generous portion of shrimp, which had a quality that didn't skeeve me out. Plus, the lettuce was a mixture of greens and romaine, instead of the lame iceberg I feared.
We ate lunch outside in a nice area of the plaza that I didn't even know existed! I can see it being a good place for people to come eat during their lunch breaks.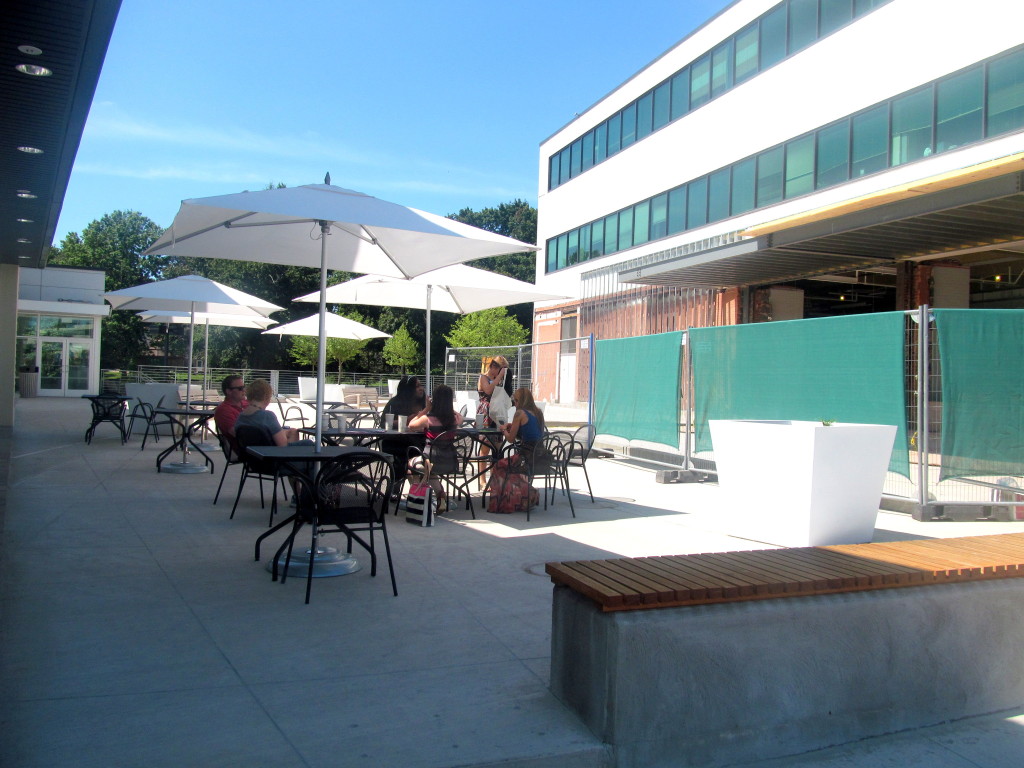 While eating each blogger took her turn introducing herself and sharing what she blogs about, what she does full-time, and a little-known fact. I shared a little-known fact that I've shared so often it will soon be a well-known fact – that I'm a black belt.
Then Alana revealed a very special surprise – our next stop was not only Marshall's, but we were each going to get a $150 gift card to go on a shopping spree AND purchase a giveaway prize for our readers!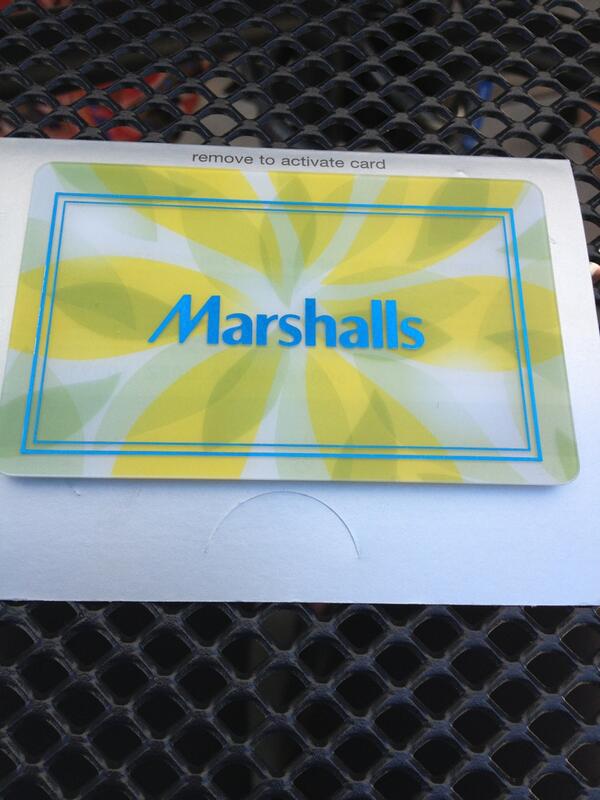 That's where the Fashion Friday portion of this post comes in!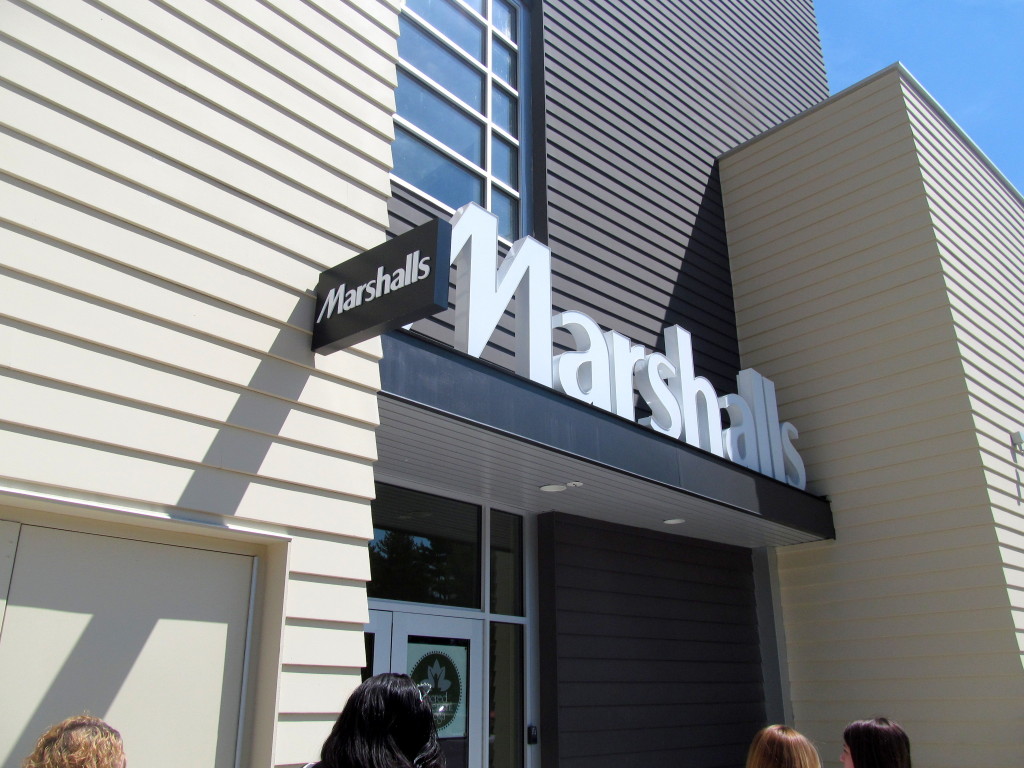 After doing some goofing around near the store entrance…
…we set out to shop. Maria loves fashion just as much as me and was in HEAVEN.
Alana is a Marshall's Ambassador (is there anything this lady doesn't do?!) and encouraged us to share (using Instagram and Twitter) both during and after our shopping experience any of our favorite items, using #fabfound.
Alana's talented sister Sophie took pictures throughout the event, and snapped a couple of fun photos of me shopping and trying stuff on.
I ended up spending more than my $150 – ha. Once I start I just can't stop at a store like Marshall's!
I don't remember a time I bought this much at once from one store (I spent just $190 total including the gift card but I got lots of cheap stuff!) so I had to take a picture during checkout.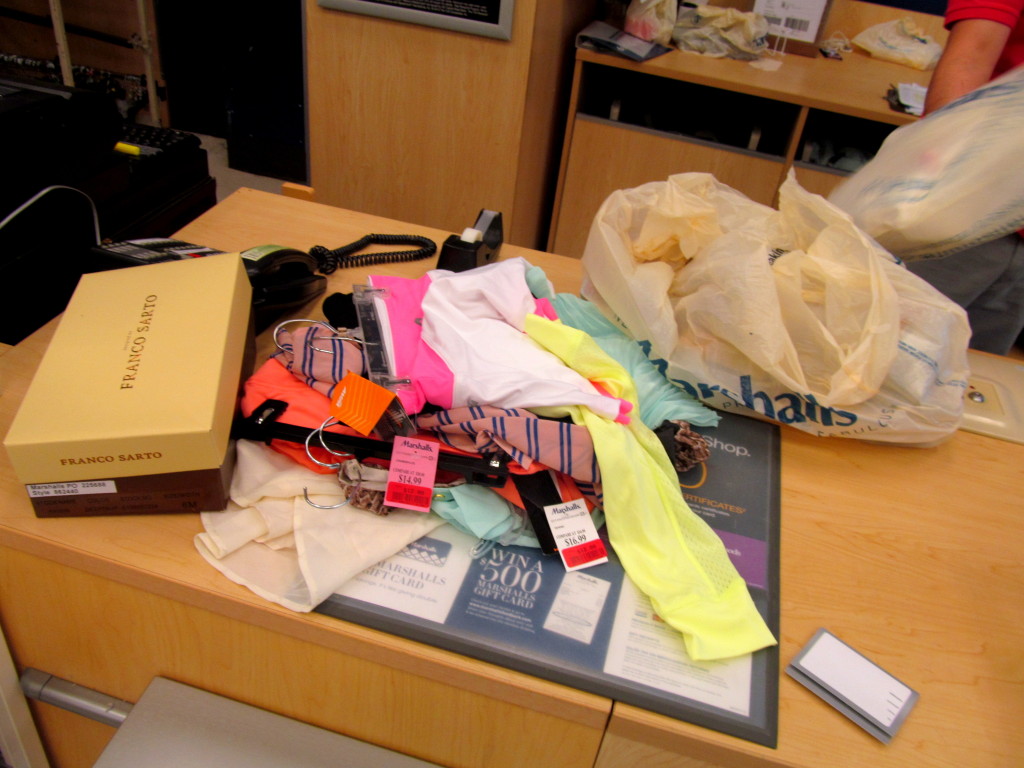 The third and final stop, Maximum Beverage, was the second-best liquor store I have ever visited (the first being the Willy Wonka factory of liquor stores, Yankee Spirits in Sturbridge, MA).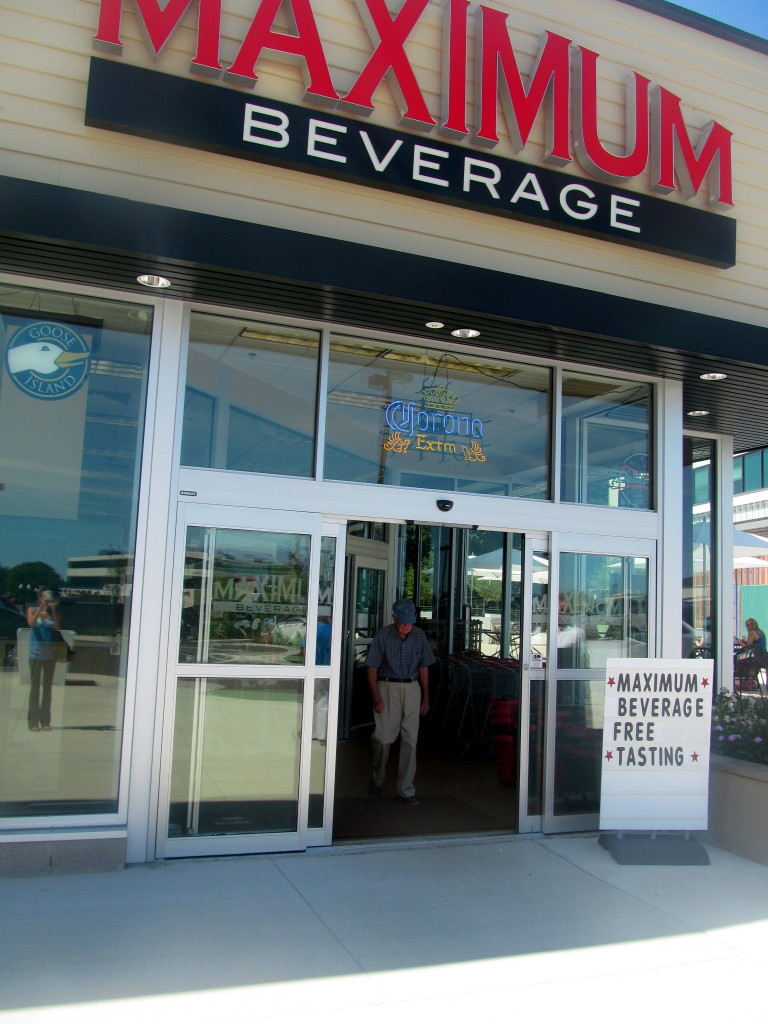 And it was CERTAINLY the most high-tech! Each aisle of wine is organized according to food pairing, and the end of each aisle has some bottles on display. When a customer picks up each bottle, a screen lights up with info about that wine!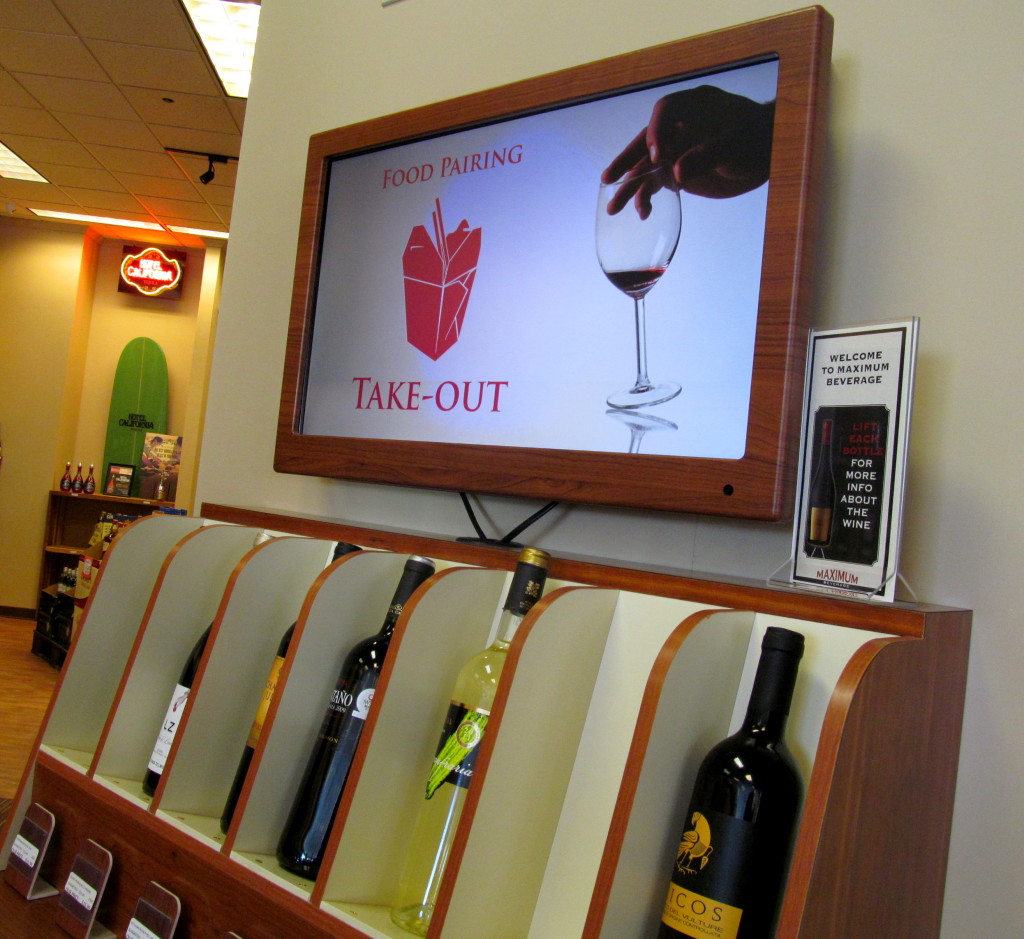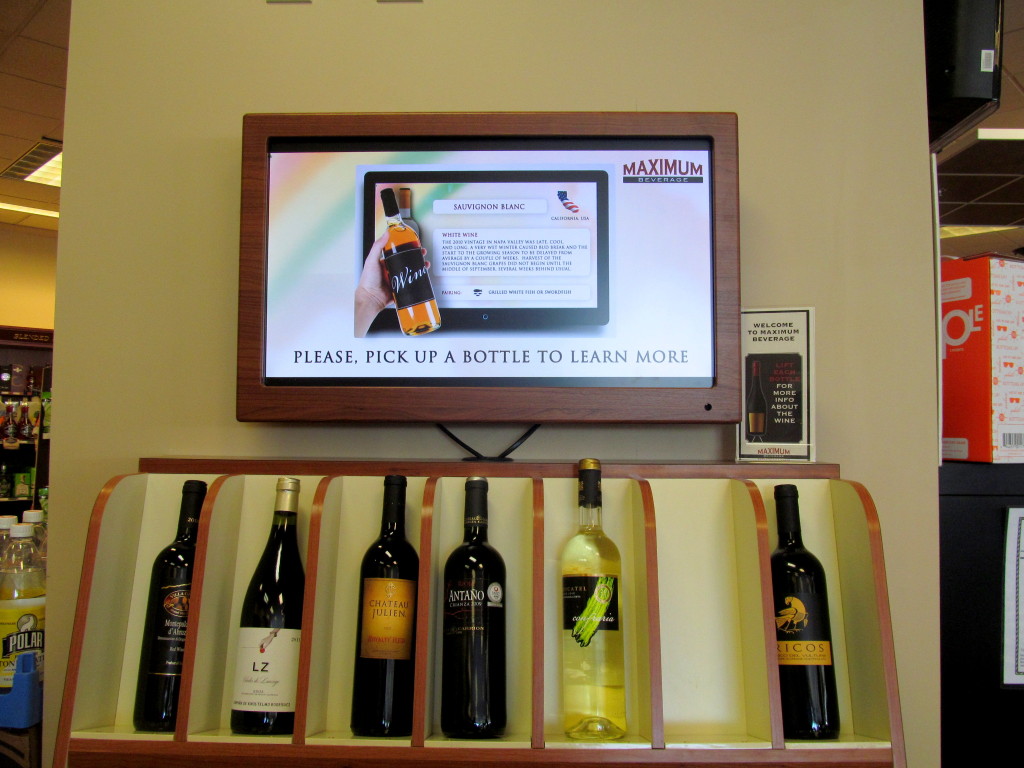 A special smart-screen named "Max" answers plenty of customer questions about cocktail recipes, best-value wines, food and wine pairings, and more.
I ended up picking out three bottles from the Wines of the Month table, so I could take advantage of 5% off. The table displayed a nice variety in price (of course all three of mine were cheaper…)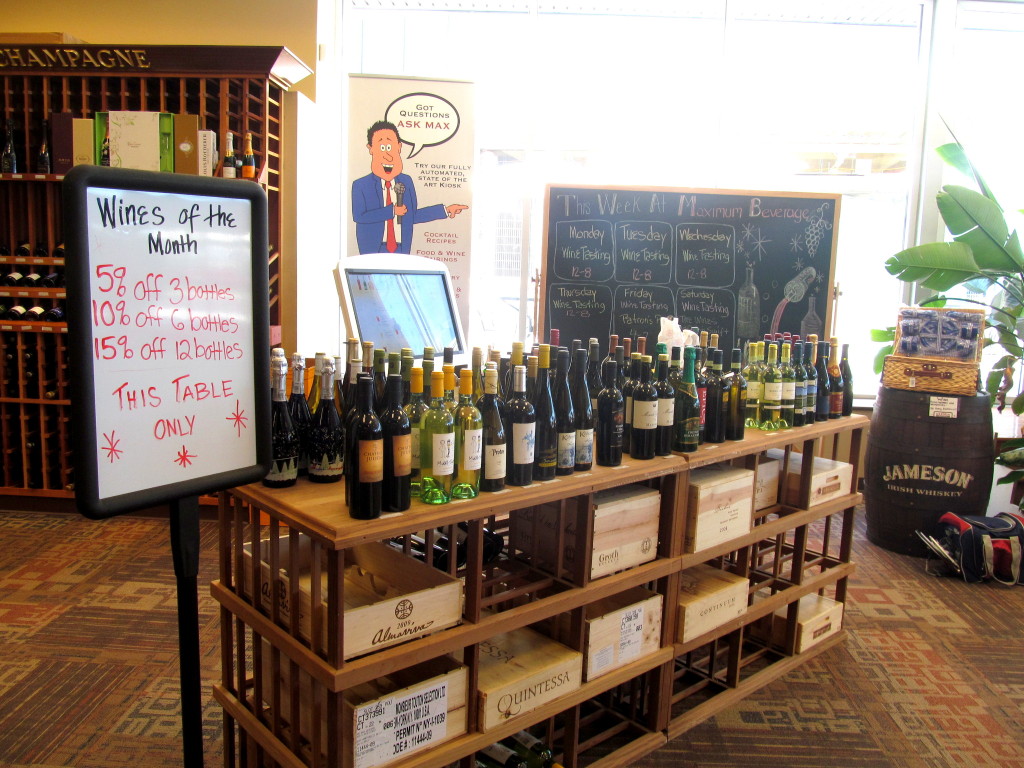 Maximum Beverage is super clean and in a very classy space. I was not too surprised to find that it used to be a Barnes & Noble!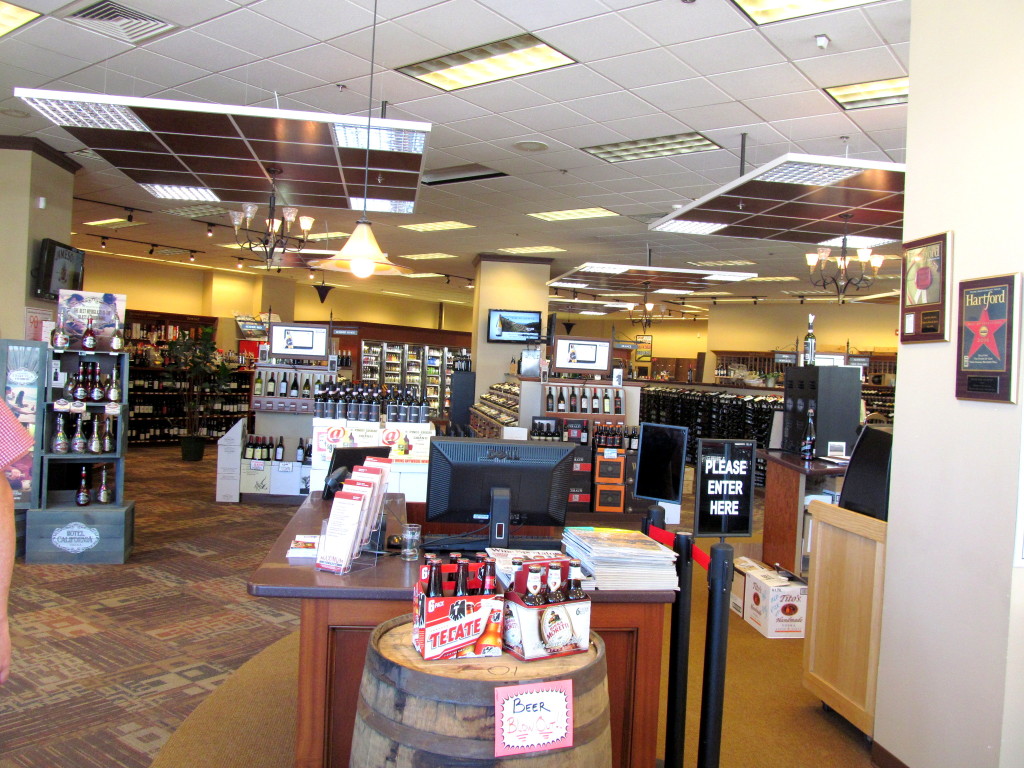 I will have to come back with a friend who knows and loves scotch so he or she can take me on a tour of this lovely spot!
I found this can of carbonated white wine WITH A STRAW and had to buy it. It may not be that good at all but will come in handy for some sort of no-glass-allowed situation. And the straw will make for a great photo, you know me.
Plenty of fun wine gifts too! I love this flower gift set.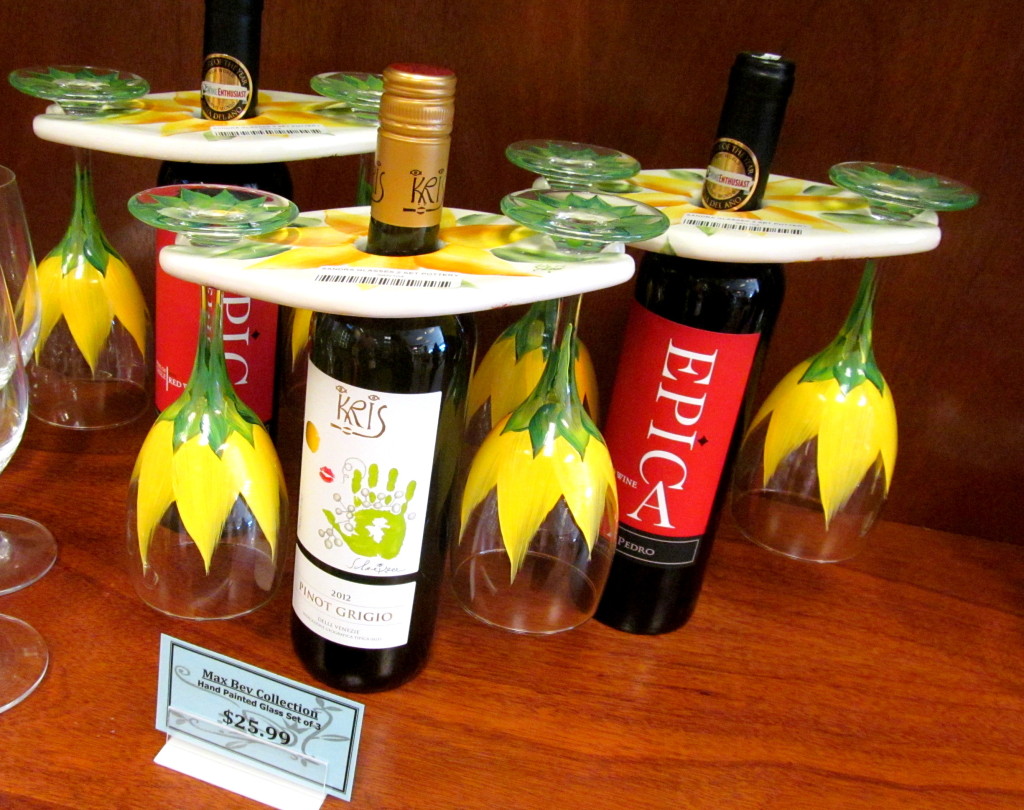 At any one time, Maximum Beverage has six wines (three reds, three whites) available for tasting and three draft beers. That is AWESOME! They also have special tastings when distributors send people in.
While I didn't purchase any of the wines I tasted, I did buy the previously mentioned three from the special table as well as six beers. I'm very excited to slowly work my way through them and a super helpful employee aided me in my decisions as I built my own six pack of various singles (10% off for doing that!). Some purchased include Two Roads Saison, Maine Beer Co Mo Pale Ale, Founder's Breakfast Stout, and Goose Island Christmas Ale. Anyone tried them?
The event ended, the bloggers parted ways (you can see Maria's recap here), and I got home that evening with a whole lot of clothes, food (Marshall's has awesome snacks!), and booze. Sounds perfect!
Giveaway!
And what did I purchase for you all? I wanted to have more than one winner so we have two beverage-themed (obviously) prizes for two winners (one prize for each winner). Firstly we have these lovely colored mason jars, because those are so haute right now.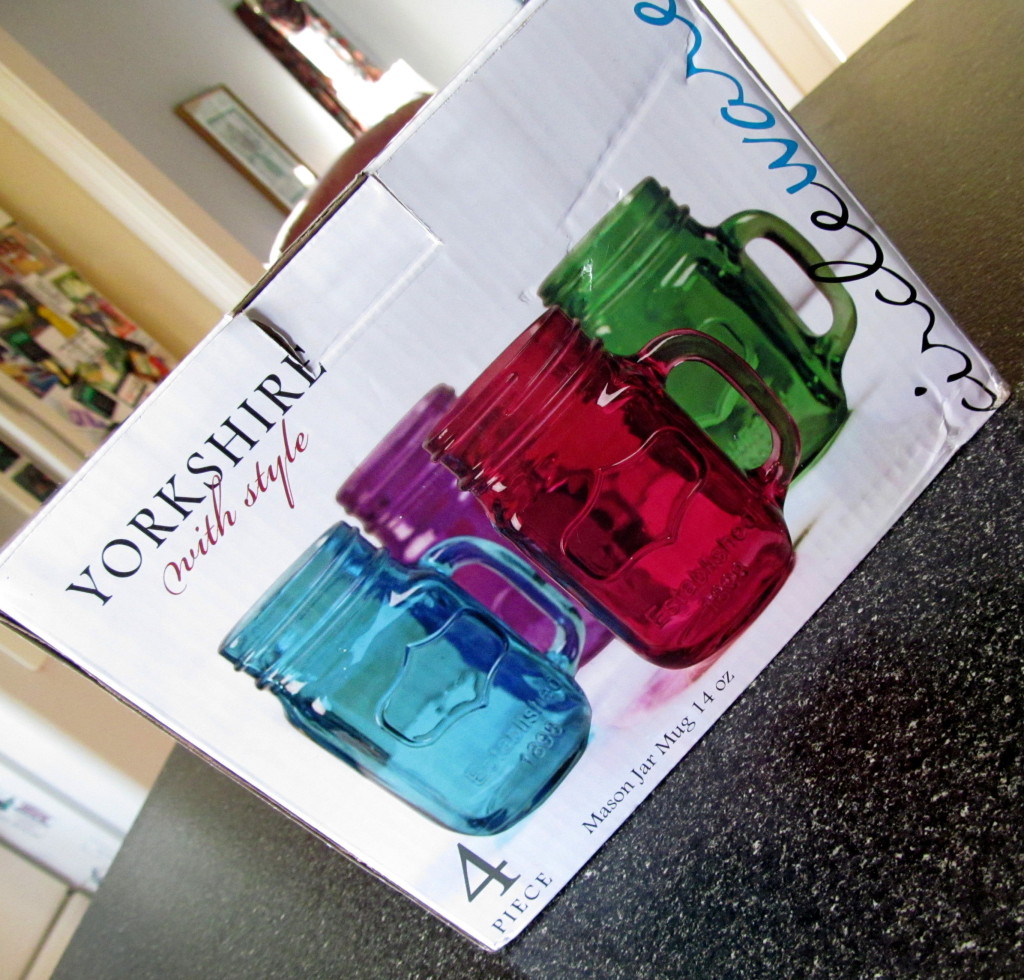 Secondly we have these adorable painted stemless wine glasses with cute phrases like "My favorite day is Winesday" and "Time flies when you're having wine!"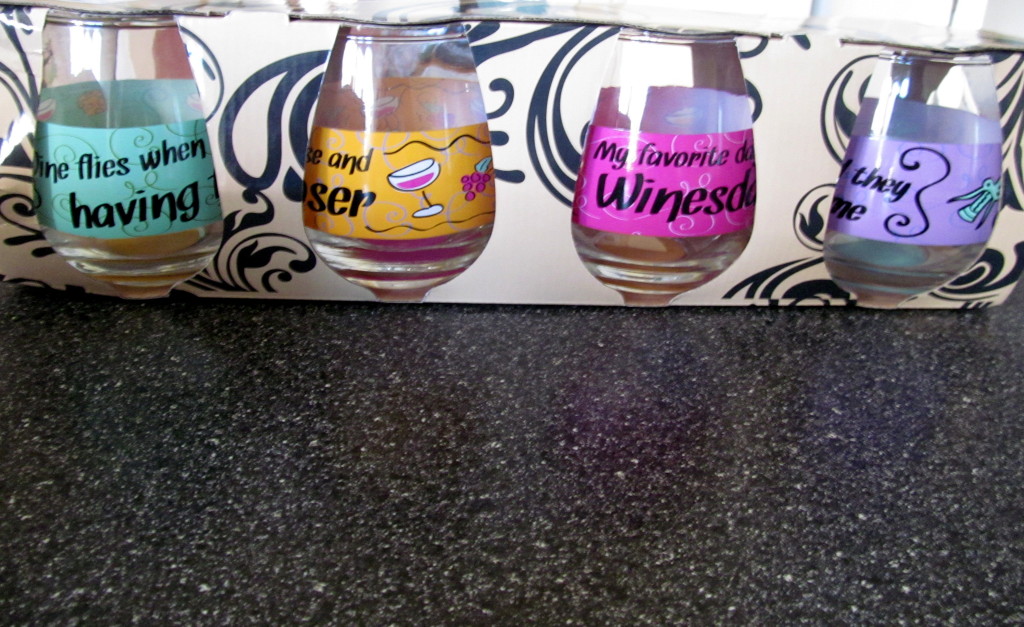 To enter to win one of these prizes, you have the following entry options…this giveaway will close to entries on Tuesday 9/10 at 11:59PM EST and is open to continental US entrants only. Remember to leave a separate comment for each entry or multiples will not count:
Comment on this post and tell me: What was the best fashion deal you ever found? (mandatory)
Follow @BishopsCorner on Twitter and comment here saying you did.
Follow @CaitPlusAte on Twitter and comment here saying you did.
Tweet "I entered to win a @Marshalls @BishopsCorner #fabfound purchase from @CaitPlusAte! http://caitplusate.com/?p=10433" and comment here with the link to the tweet.
Like Bishop's Corner on Facebook and comment here saying you did.
Good luck to all who enter and thanks to Alana and the rest of Eden's for an amazing experience!
General Giveaway Rules: No Purchase Necessary. The email addresses that are collected for this giveaway will only be used for the purpose of contacting the winner and will never be given out to anyone nor sold. The winners will be randomly chosen and have 72 hours to respond. The first winner to email will get first pick of the two prizes. Please make sure you check your junk mail folder.