Positive Thoughts: Cold Weather
Remember to enter my giveaway for locally made natural & organic beauty products by Bristol Bliss!
Most people who know me at all (not even well) know I hate cold weather. I don't make any secret of it. When I moved here (from Florida) in 7th grade, I was so excited to experience fall and winter. And I still really enjoy fall. But as the years have passed I've come to the point where I can't stand cold, I can't stand snow and how it's always ruining my plans (yes I'm a control freak), and I can't stand the dark days of winter.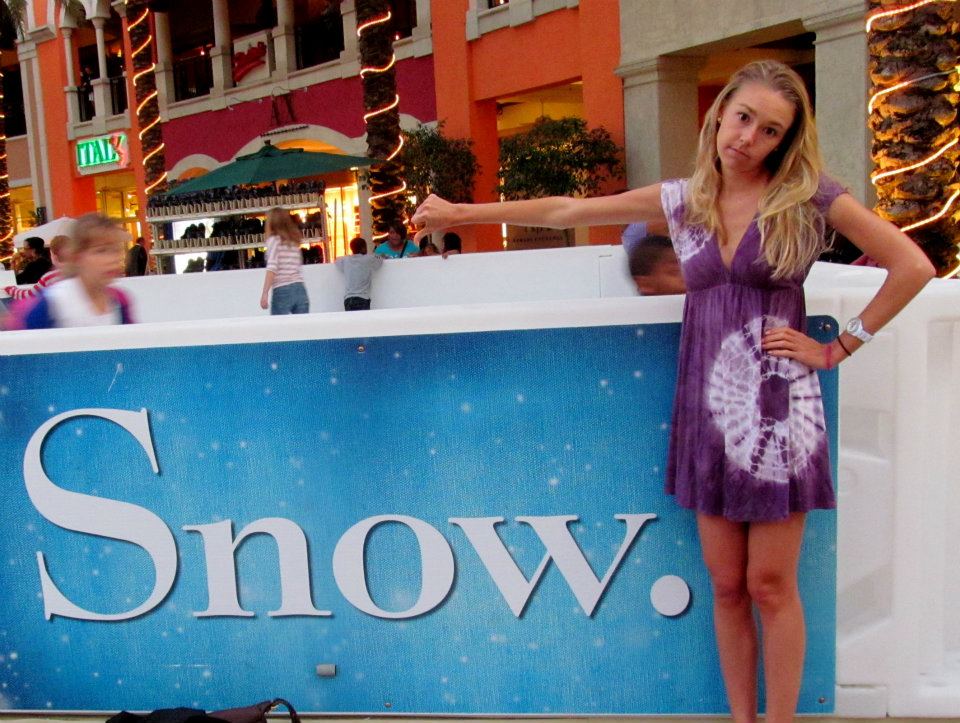 Linz wrote a post yesterday called "What I Love About Cold Weather" and as soon as I read the title, my eyes rolled. I try to ignore those happy go lucky winter lovers (just being honest) because sometimes I just want to bitch and moan about the cold. Don't get me started on the excited Facebook updates that seem to flood my feed when we get our first real snow. But then I read these words in her post: "And truthfully, I don't love cold weather at all.  But instead of focusing on the negative, I'm going to make a list of what I love about cold weather!"
Hmmm. Focus on the positive? Try to lift my own spirits by reminding myself of the good in my life, and how lucky I am to only hate cold because I dislike it, not because I don't have a house with heat? What a novel idea! The post made me stop in my tracks and get to work on this post – my own list of positive thoughts and associations I have with cold weather. Because yes, there are some!
Cozy New England Holidays
I've experienced plenty of holiday seasons in both Florida and Connecticut, and honestly, I much prefer to spend November and December in New England. I never noticed how much more I enjoy Christmastime in a cold, snowy place until I experienced my first Christmas in Connecticut. Now whenver I go back to Florida for Christmas I love being there to be warm, but it doesn't feel like Christmas to me at all.
All the Matching Pajamas
I remember once when I was a kid living in Florida, we had a forty degree night. I was so excited because I was able to wear to bed the long-sleeved nightgown my grandma gave to me. And really, pajamas are so much cozier when they are long sleeves and pants. And are even more fantastic when they MATCH. I have a few pairs of matching VS PJs and I just love wearing them and snuggling under my comforter as I drift off to sleep (sidebar: comforters are also awesome…sleeping with just a sheet or no sheet is terrible and I pretty much can't do it).
Winter Food and Drinks
Bourbon and red wine definitely taste better to me on a cold winter night, most preferably with a fire roaring nearby. I never was that into pumpkin or squash or roasted veggies as a kid in Florida and even now when I go back and visit, I don't crave those foods much when I'm there. As a New England resident I have a much wider variety of food cravings, from fruit and Riesling in the summer to chili and Hot Toddies in the winter. I also much prefer hot coffee over iced, and sometimes feel strange drinking the hot stuff in the summer. Any excuse to avoid iced coffee and choose hot instead is fine by me and much better for slow sipping and savoring.
Fashion
As a 5th grader in Florida, I was so envious of all the girls in my class who would show up in the infamous and fashionable denim flare jeans of the time. My mom refused to buy me any pants when we lived in the Sunshine State because according to her, "I didn't need them". And okay, I guess technically I didn't. So I went to school each day in my shorts and skirts and dresses, jealous and upset that I couldn't be as cool and hip as the other girls in class. I don't exactly have that mindset nowadays, and my mom doesn't buy my clothes anymore, but I do love a good excuse to bust out scarves, boots, leggings, and sweaters. That being said, I also wore sandals yesterday because goddammit, I will suffer cold toes to show off a new pedicure.
Dark Nail Colors
Even in the winter months, dark nails just look a little weird in warmer climates. I know from visiting Florida for Christmas and showing up with dark nails. It doesn't match the climate. I like to change my nails with the seasons, just like my clothes and food/drink, so winter is all about the dark colors for me. Okay, except for right now, because I just looked at my typing fingers and they are light pink.
When I Don't Have to Drive or Go Outside, Snow Can Be Pretty
I know I'm stretching it with some of these positives. But trust me, when I'm cold, my first instinct is to look like this:
So I need ALL the positive I can get.
How do you feel about cold weather?
How do you stay positive in a situation that makes you unhappy?