Thanksgiving Eve With Nana C!
I have so much to say about the long Thanksgiving weekend and it will take several (as in four) posts to do so, but that's okay. You guys can just look forward (I hope) to a week of  fun-filled recaps, with a pinch of thought-provoking reflections. I'm going to start by announcing the winner of the Gymdoll giveaway though…congrats to Amy! I will be contacting you about getting you your Skulls & Barbells active tank!

Last time my Nana Connie visited us (in June), I was bummed that I didn't have time to take her to one of my special favorite restaurants. So I knew that for her Thanksgiving visit, I had to bring her with me to Barcelona West Hartford for Thanksgiving Eve. I spent the night before Thanksgiving there last year (with Molly) and it was so great! And who better to spend it with this year than Nana Connie?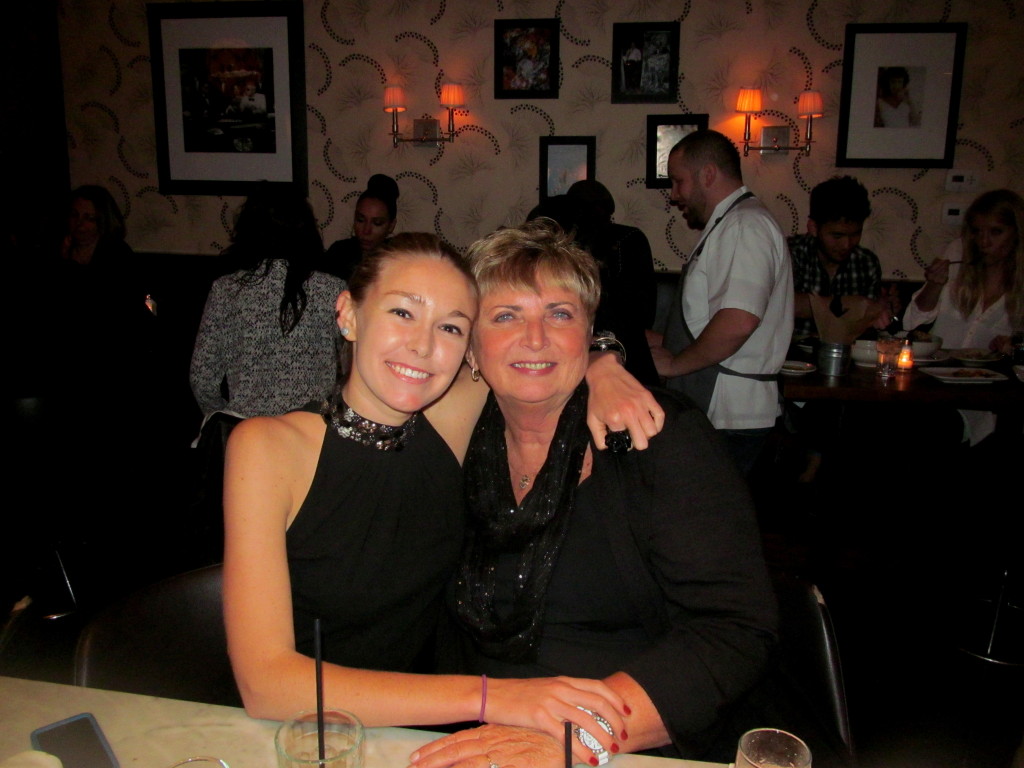 She was enchanted the moment we entered and were greeted with enthusiastic "Hi Cait!"'s from the staff. Nana Connie lives in an extremely small town (her entire county has just 45,000 people) and doesn't get the chance to dine at interesting restaurants very often. The tapas menu had her in awe and really made me reflect on how lucky I am to visit these kinds of places so frequently!
I was on a mission to spoil Nana C, because no one deserves it more than her. I picked out a bottle of champagne (NV Gran Sarao Brut Cava from Penedes, Spain) and the always-awesome bartender Dan set her up with a bucket to keep it chilled.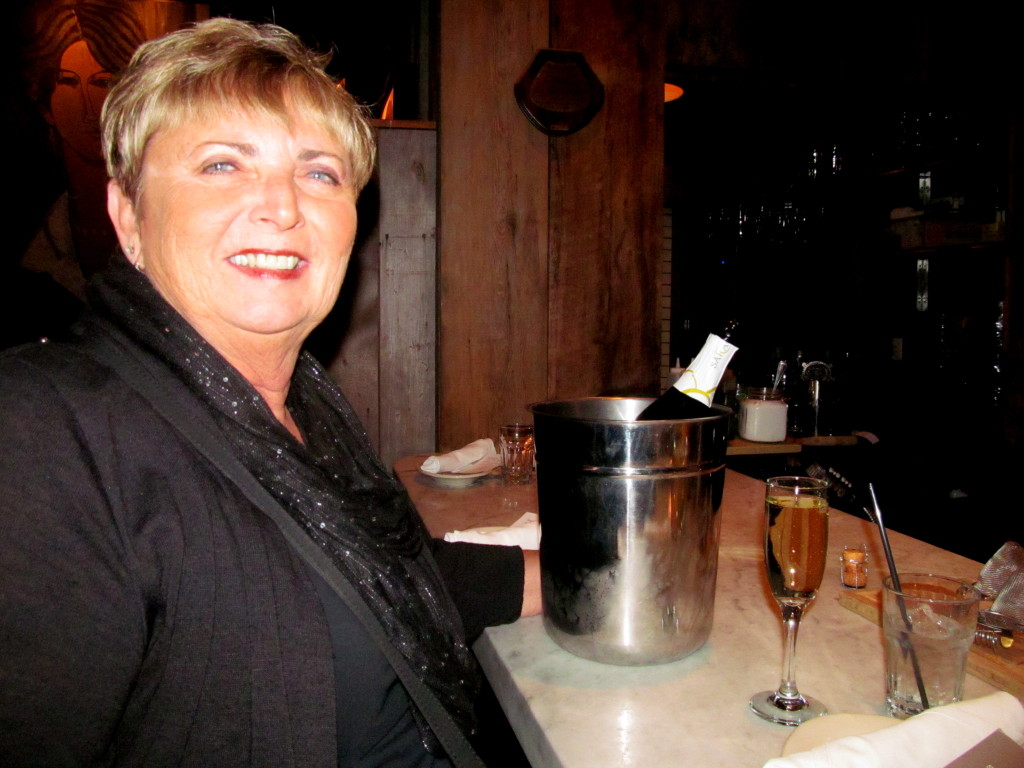 I did my research beforehand and found this great page of cocktails that use port! So I asked Dan to make me one, the Bar Drake Manhattan (bourbon, maple syrup, ruby port, angostura bitters, brandied cherries). He did a fantastic job and it was gone way too quickly! Nana C tried her first brandied cherry and at the end of the night said it was her favorite thing she ate – ha! Screw you tapas, cocktail garnishes are the new hot thing.
We ended up selecting six tapas but ordered them two at a time, which I love doing to draw out my meal! And we had to take advantage of the weeknight 6 tapas for $49 tasting. I got a picture of all but one (the sunchokes).
Nana Connie also fell in love with the infamous Barcelona bread! I definitely could have eaten more of it if I didn't want to go out after but I was trying to stay awake and a carb coma would not have helped me toward that goal!
I also got to introduce Nana Connie to my friend Chris! He loved her of course – it's pretty difficult not to.
After dinner we headed over to Rooftop 120, because if I'm in West Hartford then I'm at Barcelona and if I'm in Glastonbury then I'm at Rooftop. I got another fun receipt there!
We met up with my sister and made some new friends. I will tell you who is NOT my friend…Jager. I had a raging headache the next morning and I definitely blame it on that. I will not accept another invitation to do Jager shots again. Hold me to it.
And the best part is, we were home by 11PM! The gym next morning was an EPIC struggle, but once I got some coffee in my system my Jager-headache disappeared. Luckily the amazing memories I made did not. I'm so thankful I could spoil Nana Connie with a night on the town(s)! I love Thanksgiving Eve…one of those nights when you know you'll run into a bunch of friends, whether purposefully or by accident!
Did you go out on Thanksgiving Eve?
What's your favorite memory with your grandmother?