Yelp Hartford Holiday Bazaar
This past Saturday I had the pleasure of attending my first holiday-themed event of the season – Yelp's Holiday Bazaar at the New Britain Museum of American Art. Emily Cahill, Senior Community Manager for Yelp Hartford, did an amazing job coordinating so many vendors and even entertainment. What an awesome turnout!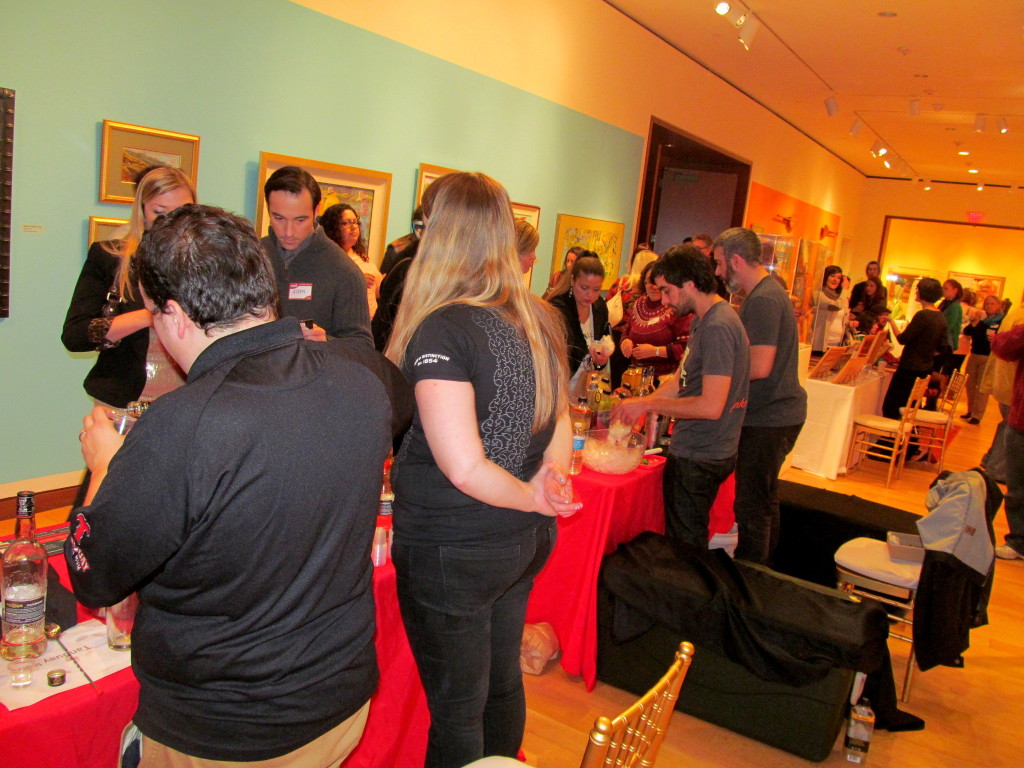 I behaved and did not do much shopping (I certainly don't need to given my Black Friday) – I just snagged one tiny thing from the fantastic Hartford Prints. It was hard to resist buying all the local cute things. FYI they are having an ugly sweater holiday party this Saturday 12/14…I'm bummed I can't make it (wouldn't it be nice to be able to attend EVERY event?) but I'm sure it'll be a blast, in case any locals are interested!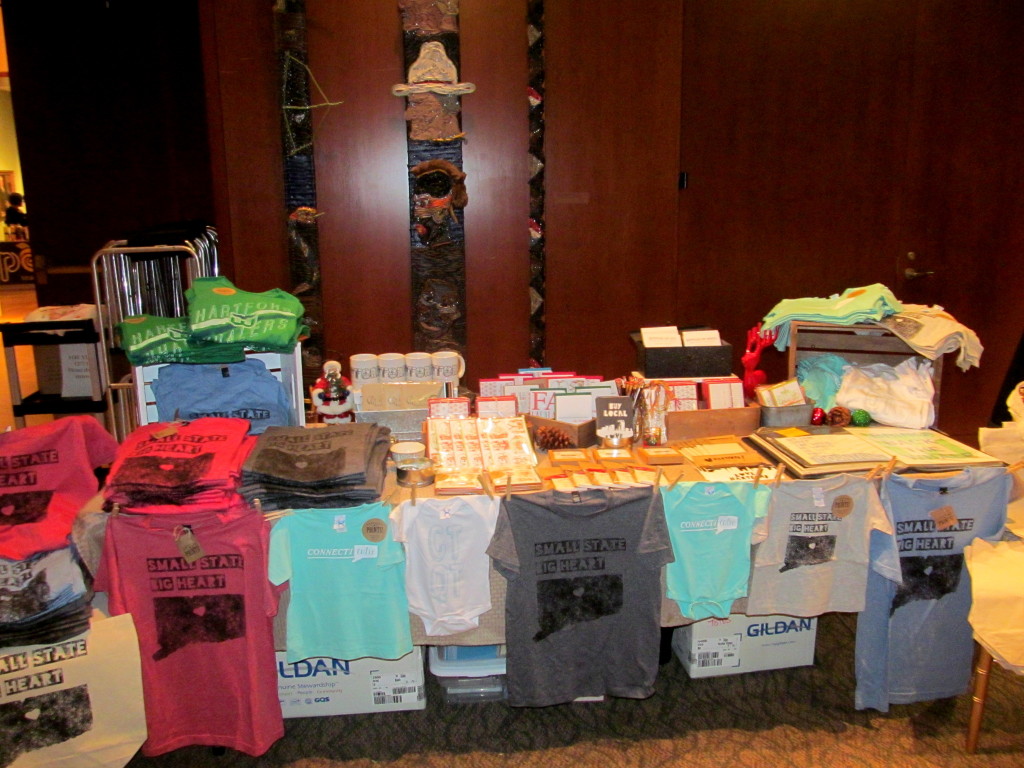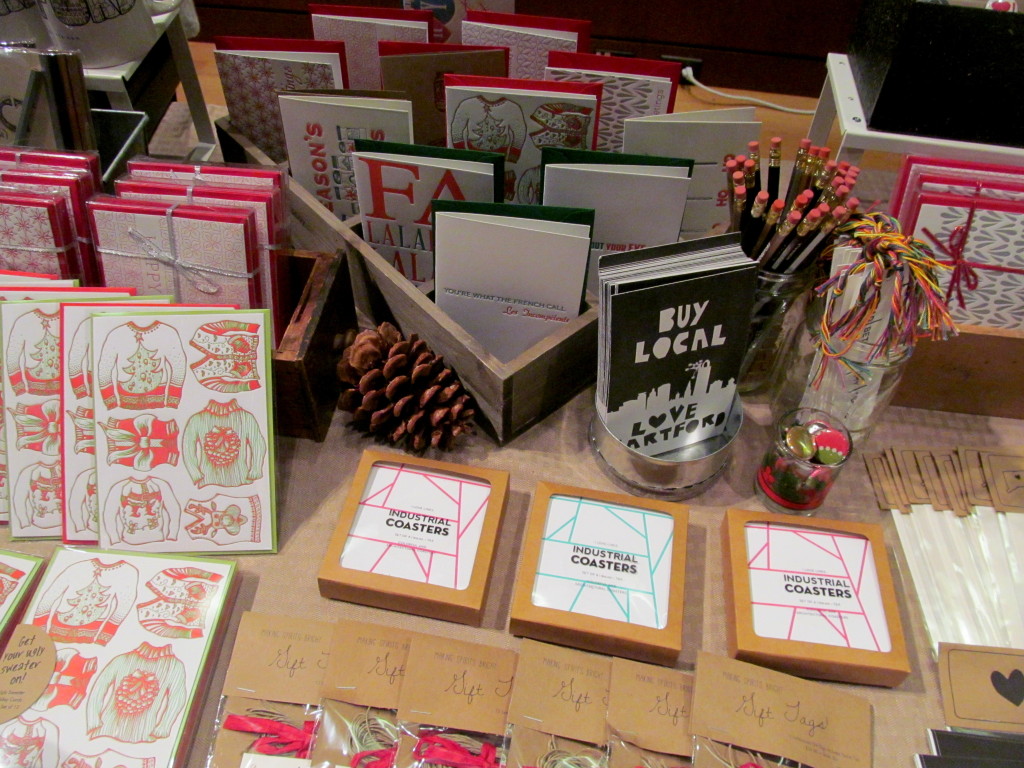 Kat purchased amazing candy wrapper garland from Sugarplum, an eco-friendly design company. She received a free tee with her purchase!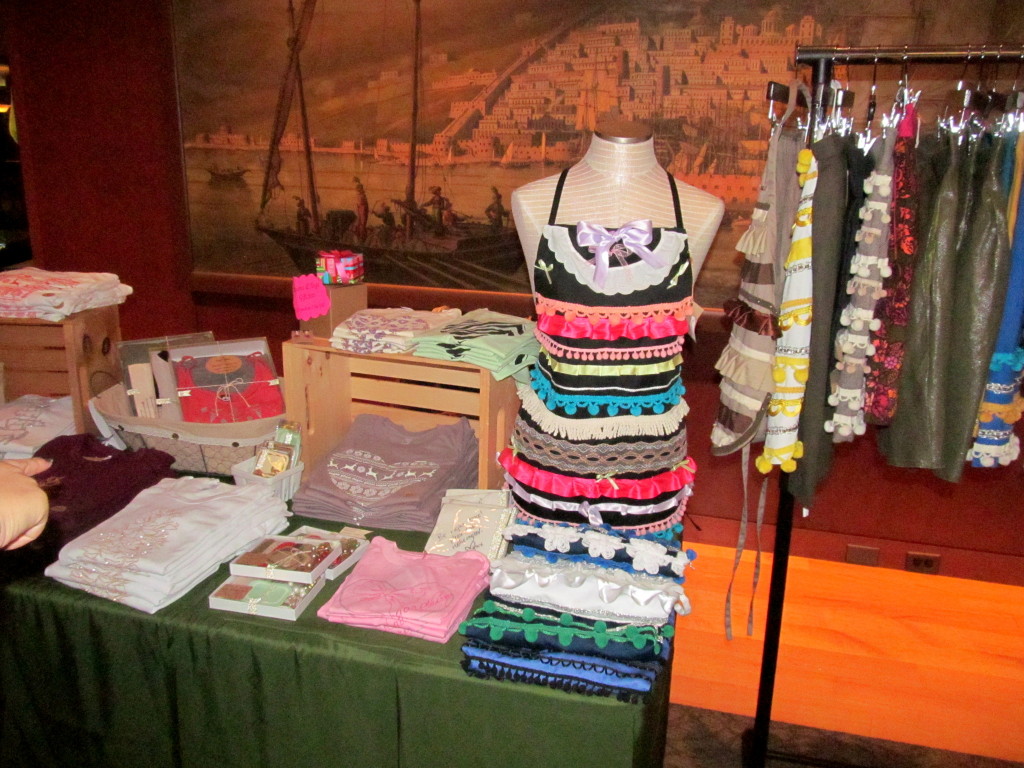 Kate Stephen Jewelry offers seriously gorgeous pieces. I was obsessed with her necklaces, but again was trying to behave with my wallet.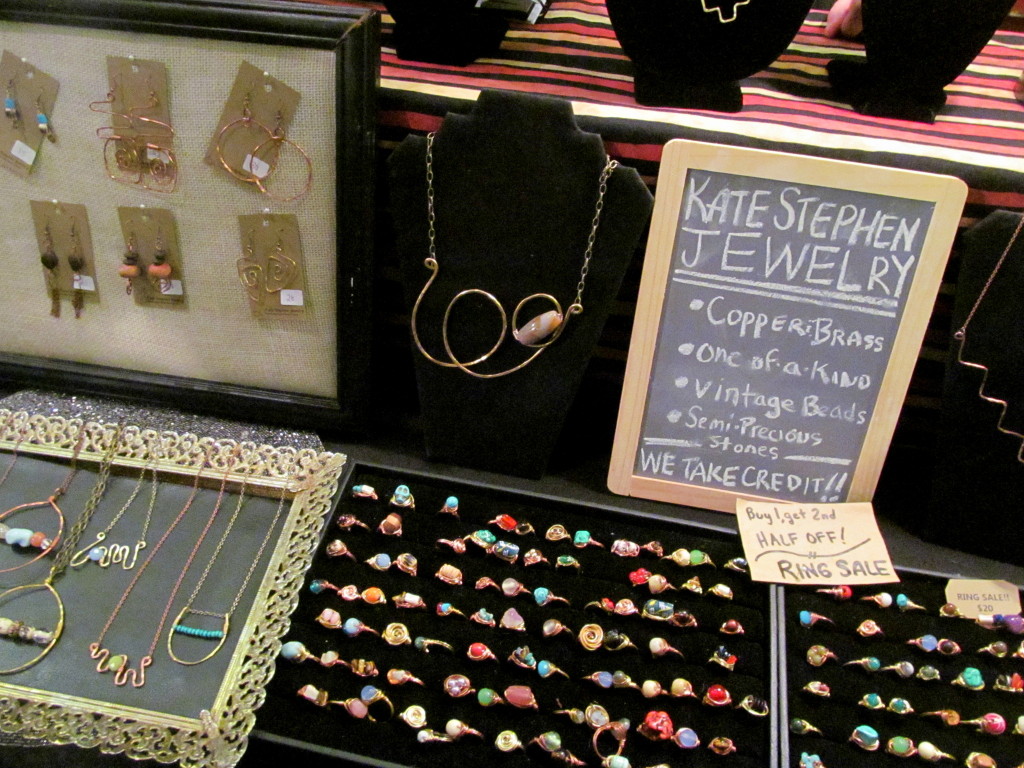 Dogology is an adorable pooch boutique in Canton, CT. The table immediately made me think of Kaitlin and her pup Brady! Along with accessories, human gifts for dog-lovers, and unique treats (Apple Pie…Truffle Mac & Cheese…) they also offer training and canine massage! Another event FYI – this Thursday 12/12 from 6-8PM they will be having an open house that includes wine/cheese and Santa portraits for pets!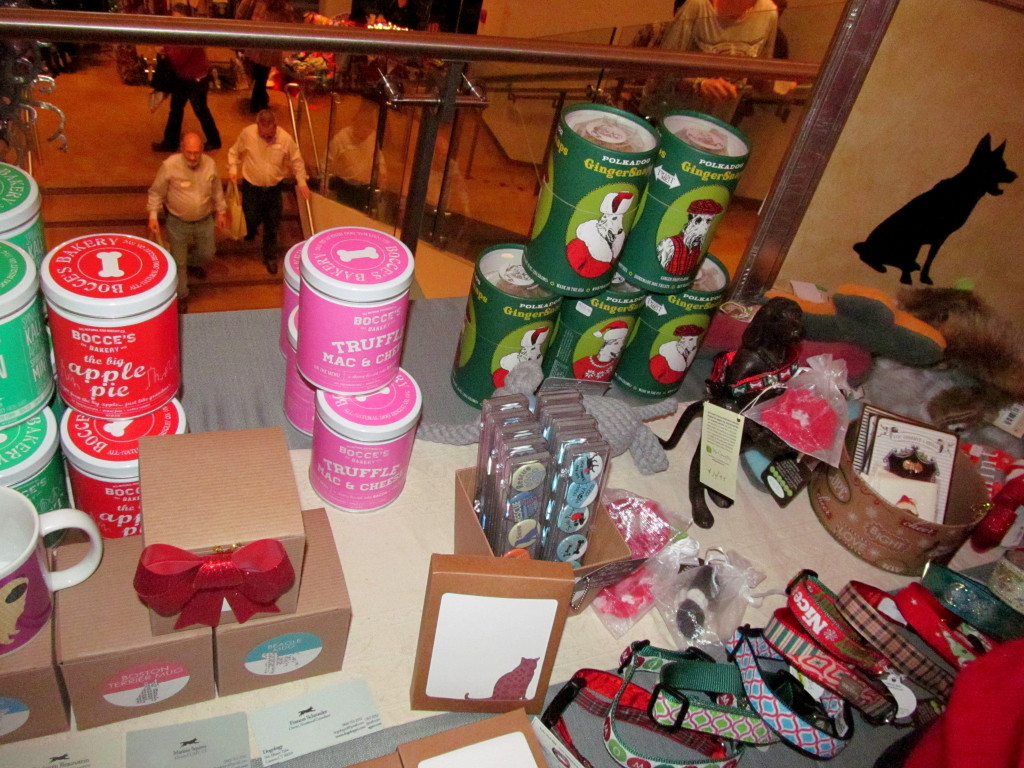 I don't use wine glass charms but Essen Tiles was displaying the most adorable wine charm gift sets! I could see someone picking out the iPhone App Scrabble Tile Wine Charm Set for me. Essen will even do custom gift sets, and they also have earrings.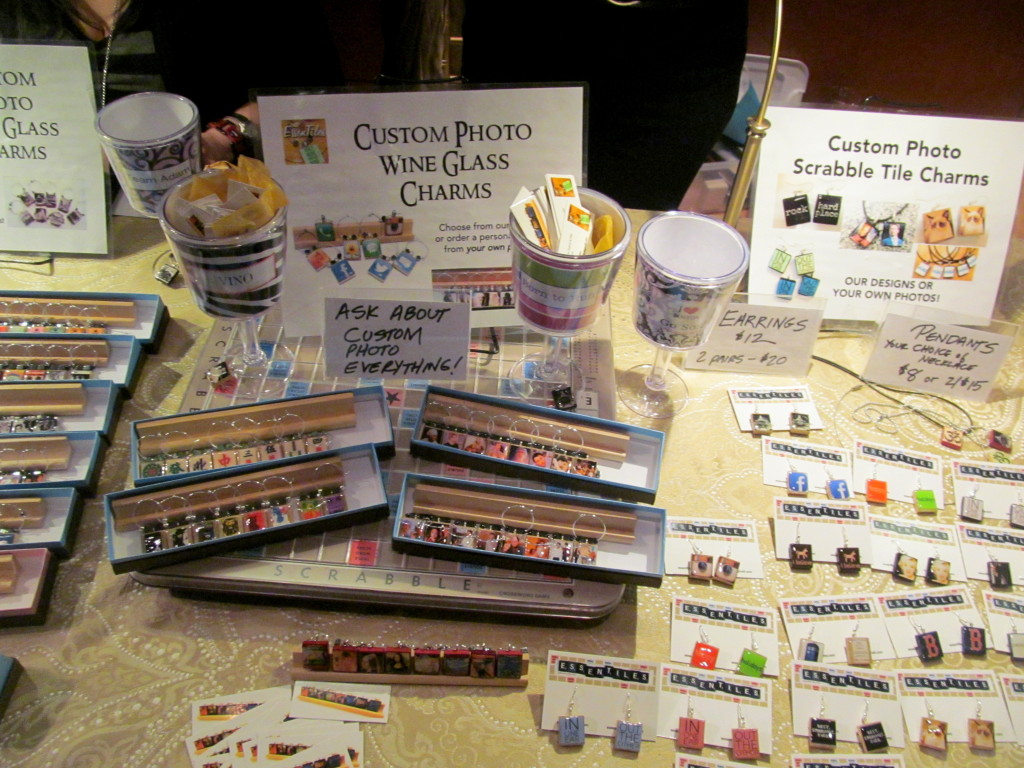 Wood N Tap was on-hand serving up chili which was wildly popular – they were out before 8PM! So unfortunately I didn't get to try any or get a picture, but I did see my Hartford Restaurant Group pal Jon.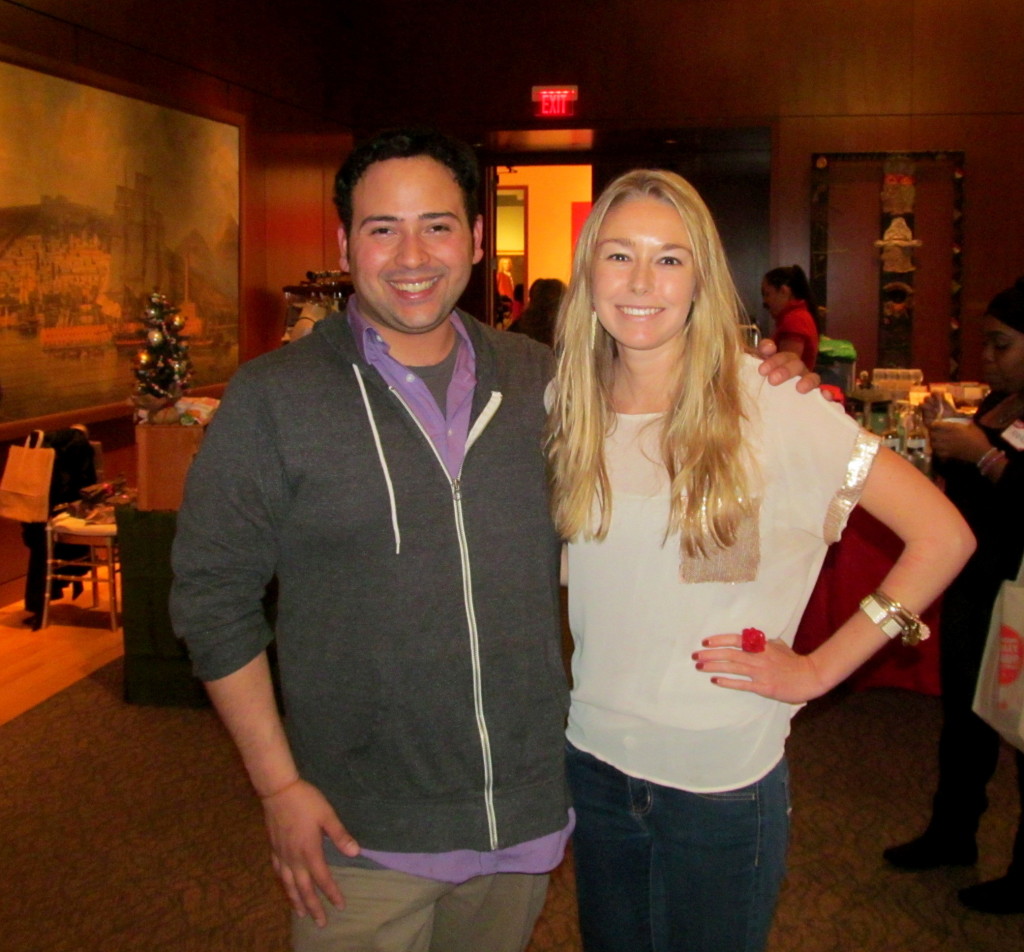 I was disappointed by the lack of savory food at the event, and ended up leaving before it ended so that I could go home and find myself some dinner! I just was not up for a dinner of alcohol + dessert. And a perfect pairing with that chili would have been the sourdough and ciabatta bread from Hartford Baking Company. Don't worry, I still had a piece of each even though I had no chili to dip it in!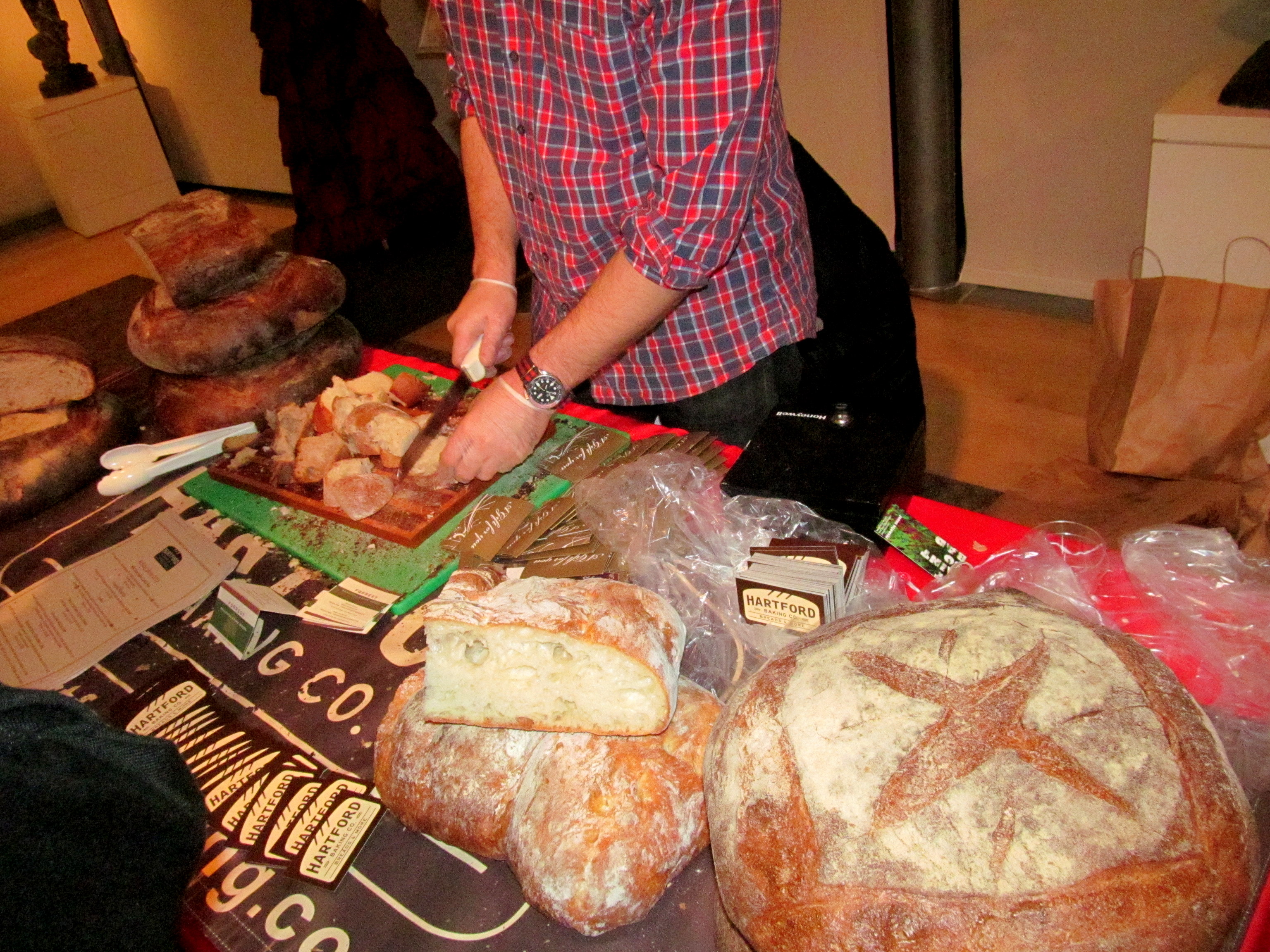 Signature David was working the Onyx Moonshine table and he looked absolutely amazing!
The rest of the food at the event was on the sweeter side and included the always-amazing Nora Cupcake Company. Kat gave her mini cupcakes giant thumbs up.
Oh, and there was plenty more booze. Connecticut has no shortage of local booze.
As always despite the presence of amazing food and drinks, my favorite part of the event was seeing my friends. It's awesome to have so many people in my life that I know will always be up for heading out to local happenings and spreading the word that Hartford Has It.
The most wonderful moment of the evening came when Kat spotted WNPR News Director John Dankosky walking up the museum stairs to the second floor. I ran after him so quickly that I spilled half of my drink, but I didn't care about that, or the fact that my heels were NOT made for that kind of walking. I met him at the CT Forum last year and it was a truly special moment to be able to tell him what a fan I am of his work. This year I went in for the handshake, and he went in for the hug…total fangirl moment. What a super nice guy and I made sure to tell him how much I enjoy his pledge drive banter. When he is working the pledge drive, I don't change the channel!
I left before I had the chance to see CONNetic Dance perform a preview of the upcoming Nutcracker: Suite & Spicy, or the Hartford Hot Several put on a fantastic performance (Signature David called it the highlight of the evening). But despite the fact that I left before the event's end, I definitely got a great fill of the talented local vendors. I can't give Emily enough props for putting on such an amazing night. I can only imagine the work that goes into something like that, and have seen nothing but positive feedback. Can't wait for the next Yelp event!
PS. You can check out some much prettier photos from the evening over on Nick Caito's Flickr!
Does your local Yelp community put on any events?
Which libation looks best to you? Which local goods?
Have you ever had a fangirl moment?