Gerard Bertrand at Bistro du Midi
Thanks so much for your support in response to Wednesday's post! I'm proud of how far I've come and your kind words mean the world to me. I've said it before and I'll say it again, my readers rock.
Last Tuesday my new friend Jay treated me to dinner at a lovely restaurant called Bistro du Midi, located on Boylston (near Boston's iconic Newbury Street). I met Jay at Wine Riot (through Jeannie), and we ran into each other again at the Nantucket Wine Festival. He works for Gerard Bertrand, a French wine company that I actually am already very familiar with! Upon meeting I informed Jay of my love for the Gerard Bertrand dessert wine called Banyuls, and also the fact that I was already an overall GB wines fan. He invited me out to a Boston restaurant that carries Gerard Bertrand wines so that we could talk all things wine, restaurants, food, events, and more.
The two-floor restaurant has a bar on each level and the second floor has spectacular views of the Boston Common! Jay said that around Christmas time, a second floor seat makes for excellent cozy dining and viewing of lights. I'm not anxious for winter to return anytime soon though, and the green Boston Common view was pretty darn nice too.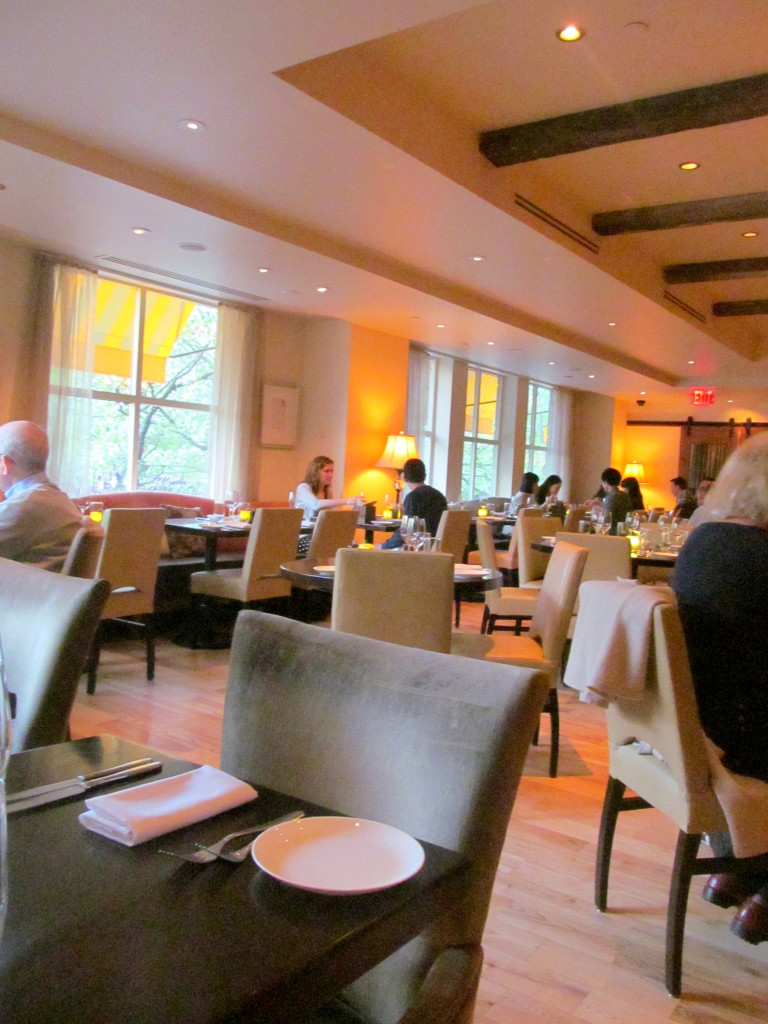 Jay is good friends with the sommelier and mixologist on staff, so we were hooked up with samples of the restaurant's newest cocktail (as I mentioned in my Brugal Rum post). For my "main" drink I ordered the Basilic (Farmer's Gin, Pernod, Fresh Lemon Juice, Muddled Basil). Ever since my stellar basil cocktail at Stella I have been craving the basil drinks lately! I certainly WANTED to order the $33 La Truffle Noire (complete with 10-year bourbon, truffle-infused sweet vermouth, black truffle syrup, white truffle honey rim, and a bourbon honey pickled black truffle garnish) but that was excessive, even for me!
Immediately upon sitting I noticed the grand bread baskets on the tables around us. The focaccia ended up being pretty good (that type of bread is never my favorite because the crust isn't crunchy enough for me) but I adored the bread sticks!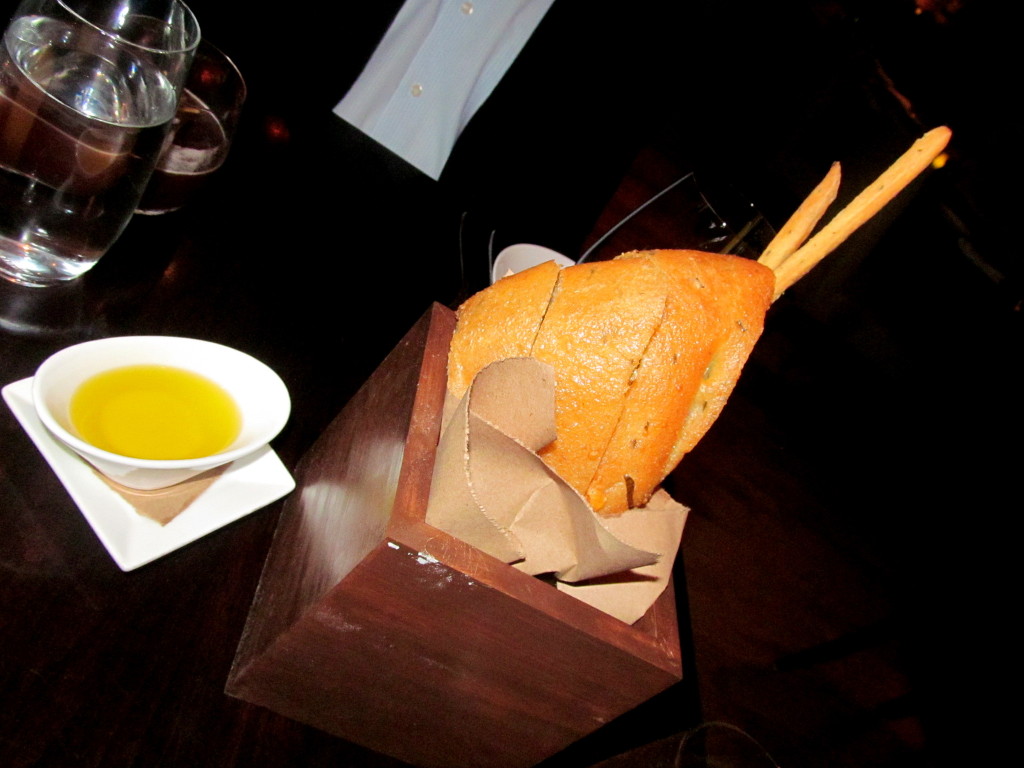 The crusty bread that I adore came later, with our appetizers! I had an extreme hankering for cheese and charcuterie, and thankfully Jay did as well, so we shared both the charcuterie plate and a couple of cheeses.
Of course with our meal we went for Gerard Bertrand wine! I love the Reserve Speciale Pinot Noir and since it was a lighter red it still paired well with the seafood Jay and I were both eyeing. Such a reasonable price point too!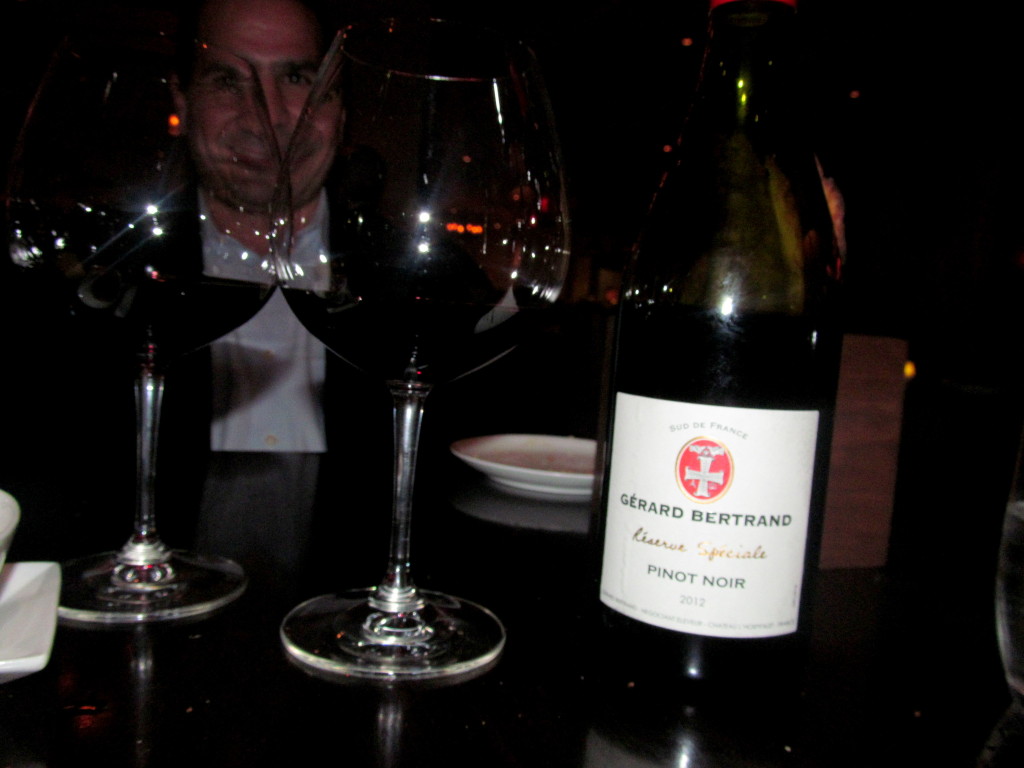 After such fun but filling apps I was concerned that my entree would leave me TOO full, but upon being served I realized Bistro du Midi is a place where you're meant to order an app (or eat all the bread). My roasted monkfish with celery root, black trumpets, and sauce au poivre was the perfect size and I left the restaurant completely satisfied but not stuffed.
As I sopped up every last bit of sauce with bread, Jay commented that it was so nice to hang out with a girl who not only loves talking about food, but eating it too. In the past those kinds of comments have bothered me but I took it as what it was meant to be – a compliment! – and felt proud of that.
Overall I had a wonderful evening of cocktails, wine, food, and conversation. I'm glad to have met yet another good friend in Boston – and one who knows his restaurants too! I will certainly trust Jay's next recommendation for a restaurant and would absolutely return to Bistro du Midi. And next time, I will get the $33 truffle cocktail!
Do you like restaurants where you can get an app and small entree, or just one big-enough entree?
What's your favorite kind of restaurant bread?
Have you ever heard of and/or tried Gerard Bertrand wines?