JD Sports: Perfect Timing!
I received a complimentary pair of sneakers in exchange for a blog post about my experience. All opinions are my own. This is not a sponsored post.
I recently mentioned that I've learned during half marathon training that sneakers really DO matter. What people have been saying for months and months is NOT a joke! I thought I could get by on training for and running the Zooma Cape Cod Half Marathon with my eclectic collection of sneakers I've received from various blog–related opportunities. But not so much. I was shopping around for a pair to purchase, but then JD Sports contacted me asking if I wanted to try out one of the pairs they offer on their site. Um, yes please!
I was offered either Nike Frees or Asics, but I knew at least with my basic knowledge that Asics were a better choice for running. But which pair to choose? With help from friends like Sarah and Alex, both of whom have worked in running stores, I selected the Asics Gel GT 2000. My contact placed the on order for me and the sneakers arrived in a very timely manner, just as depicted on the site.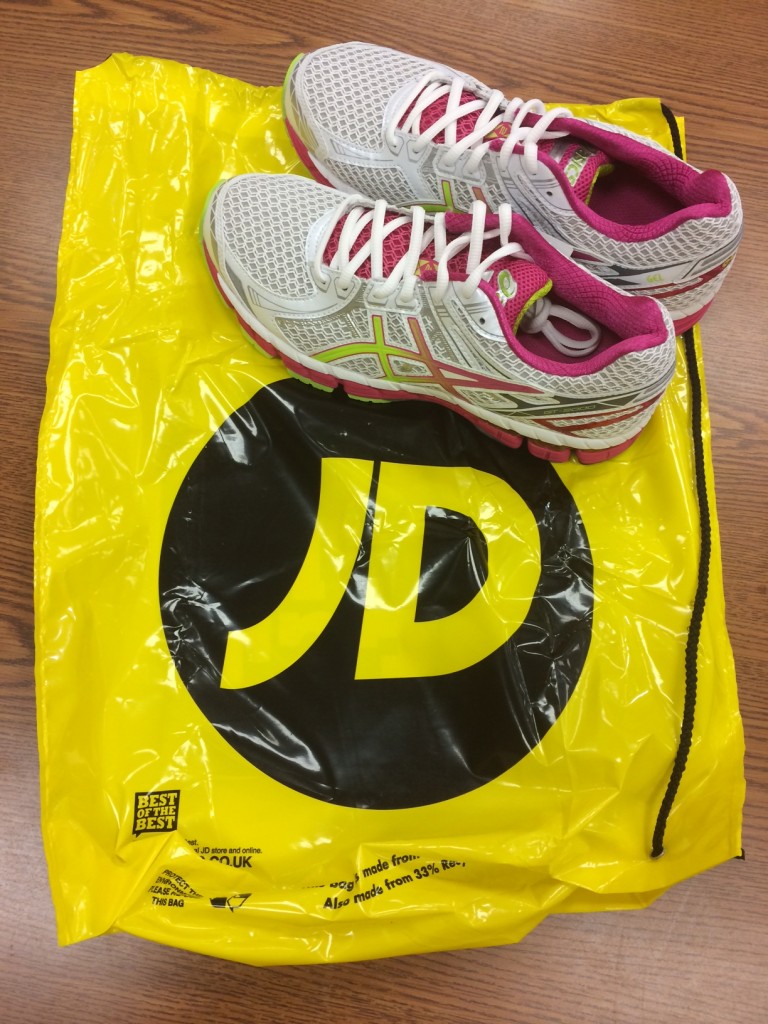 I have taken the sneakers out so far for several short distance (2-4 mile) runs. The only thing I learned after the first run was that I needed to cut my toenails, because one of my nails cut into an adjacent toe, and got blood on my new sneakers. Soooo even if they weren't going to work for me, I certainly wasn't going to be able to return them. Luckily (and after a toenail trimming session) the next couple of runs went much better. I plan to take the Asics out again this afternoon on their first longer run, and I hope that after a week or two more of running in them (plus adding foam rolling and more stretching, and perhaps calf sleeves, to my training), my left shin splint issues will begin to alleviate.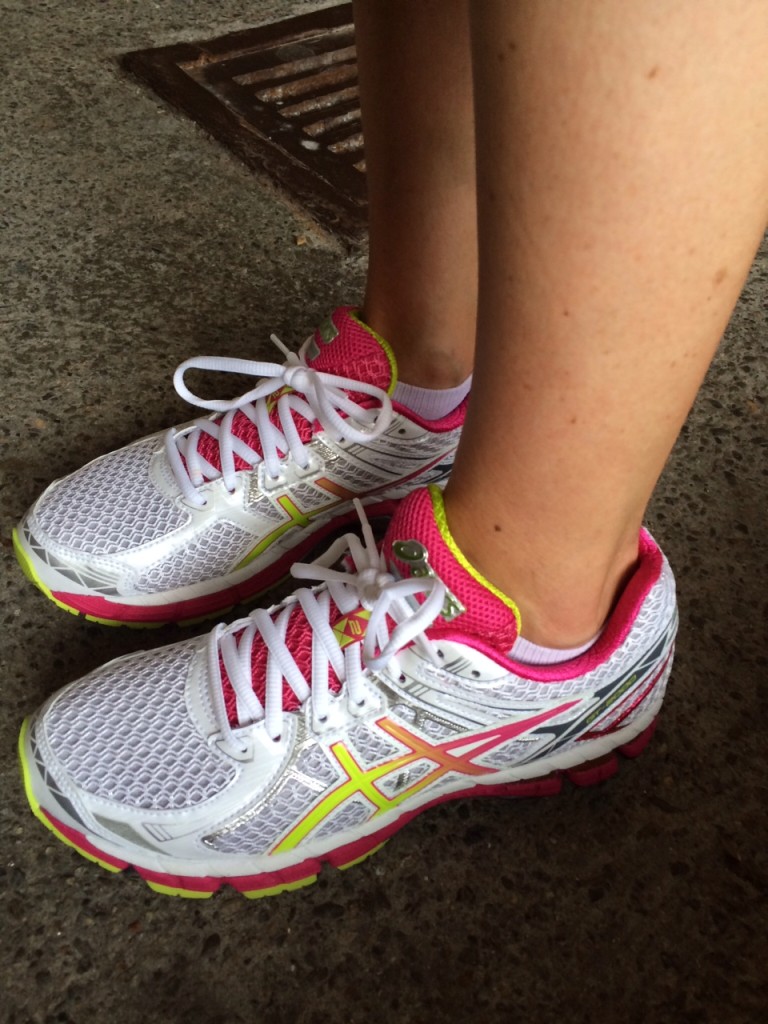 I know that the quickest way to finding my perfect running shoe is to go to a running store, get professionally fitted, and buy what they recommend. But I've heard a lot of great things about Asics and to be honest, I enjoy saving money and was not going to turn down the chance to at least give this complimentary pair a shot. Buying running shoes online blindly after never having tried them on before is not necessarily something I'd advocate, but for someone who already knows what shoe works for him or her, ordering running sneakers from a site like JD Sports could be way more convenient/affordable than going to a running store.
So we'll see how I (and my left shin) do as I continue to run in my new Asics. But if I don't end up sticking with them, it certainly won't be the fault of the sneakers or JD Sports. It'll be because this particular pair wasn't for me!
Have you ever ordered running shoes from an online retailer?
How did you find your "perfect" running shoes? Or are you still searching?