Seaport Secret: Sam's at Louis
I received the food and drink in this post free of charge. All opinions of the experience are my own; this is not a sponsored post.
The title of this post is a bit misleading because there are already plenty of Sam's at Louis fans out there. The patio is hoppin' in the summertime and the restaurant is located on the water right along Boston's Harborwalk. But unless you're looking for it, you're not likely to drive by. And if you call an Uber from there, you're likely going to have to go meet your driver out on Seaport Boulevard if you want a chance of him or her finding you. So I'm going to go out on a limb and call Sam's a bit of a secret – location-wise at least.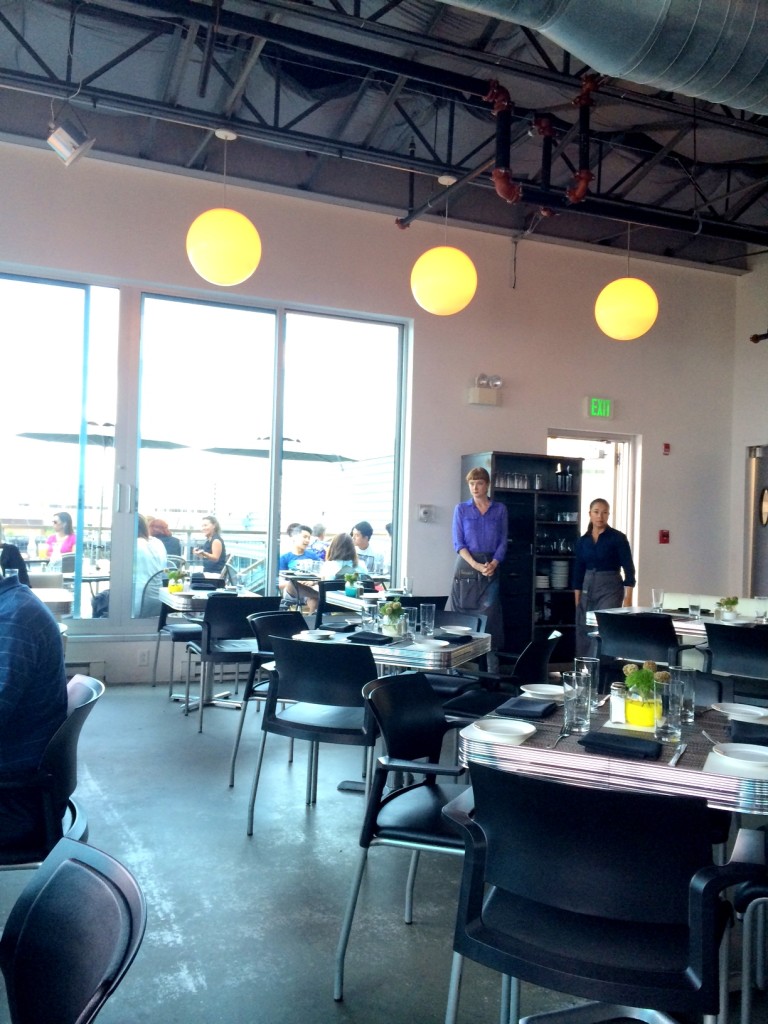 But now that I know where it is, and how WONDERFUL the food and drink are, I'll absolutely be back. Jeannie and I had dinner there on Tuesday night, and she's had nothing but great things to say about Sam's at Louis for awhile now. The food and drink of the Sam's Instagram feed have been torturing me and I'm so happy I finally was able to go and experience it for myself.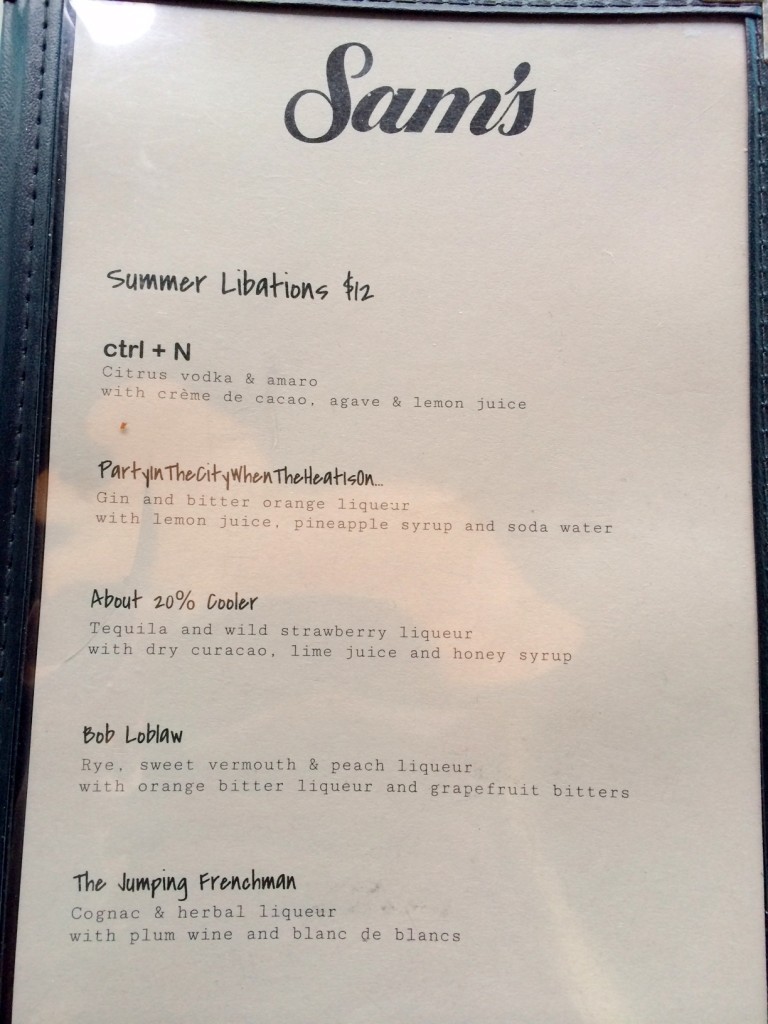 I was craving a brown cocktail (when am I not?) and had seen the Bob Loblaw on Instagram previously. I knew it had to be mine – rye, sweet vermouth, peach liqueur, orange bitter liqueur, and grapefruit bitters. At first I was wary that the peach would make the drink too sweet, but Jeannie assured me that it was exactly what I had in mind. She was right! I sucked this thing down a bit too quickly, and had fun ordering it too (just try saying "Bob Loblaw" out loud).
We started with an appetizer as well as some heavenly bread and butter. This bread was just the kind I adore – super crunchy crust, and nice chewy dough.
Jeannie let me select the app and I chose the Haricots Verts Almondine (complete with smoked shrimp aioli) in an effort to sneak some extra veggies into the meal. After all, I already knew I was going to go to town on that bread. The crunchy almonds went so well with the snappy green beans and that shrimp aioli had REAL chunks of shrimp in it. Love that.
I don't usually order chicken when dining out because I eat plenty of it at home. However Jeannie pointed out the roasted chicken to me on the entree section of the dinner menu, and I couldn't say no once I saw that it came with sides of tabbouleh and broccolini!
Jeannie ordered the grilled sirloin served with arugula, smoked potatoes, and again aioli (this variety was sorrel-shallot). I had a bite of the steak, which was cooked very well, but the show was stolen by the smoked potatoes. I have never been able to bite into something described as smoked and actually TASTE the smoke. We were both beyond impressed and I have to say they were some of the best potatoes I've ever had.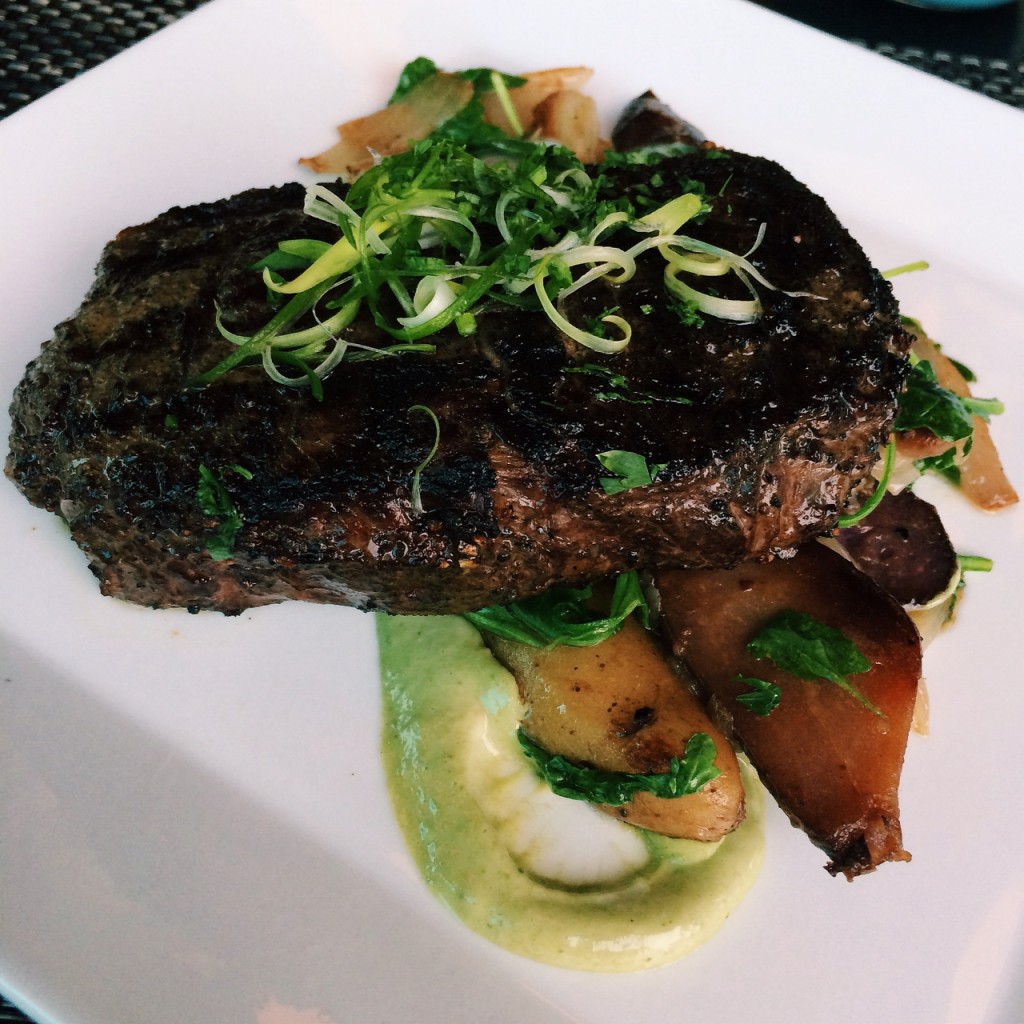 Both of our meals got us craving red wine, so Jeannie ordered a glass of Bourdeaux and I selected a glass of Tempranillo. It was fuller bodied than other Tempranillos I've experienced in the past, but I love a full bodied wine, so it was A-OK with me.
I killed literally more than a "board" of bread so I skipped dessert, but Jeannie shared some of hers with me – the Blueberry Jamboree. This is supposedly the favorite summer dessert at Sam's. If I'm going to eat dessert I try to never choose one with fruit in it, but this was darn tasty and paired perfectly with the port that Jeannie selected as her drink pairing. My favorite part of this sweet bowl? The pound cake – obviously it was the most dessert-y component 😉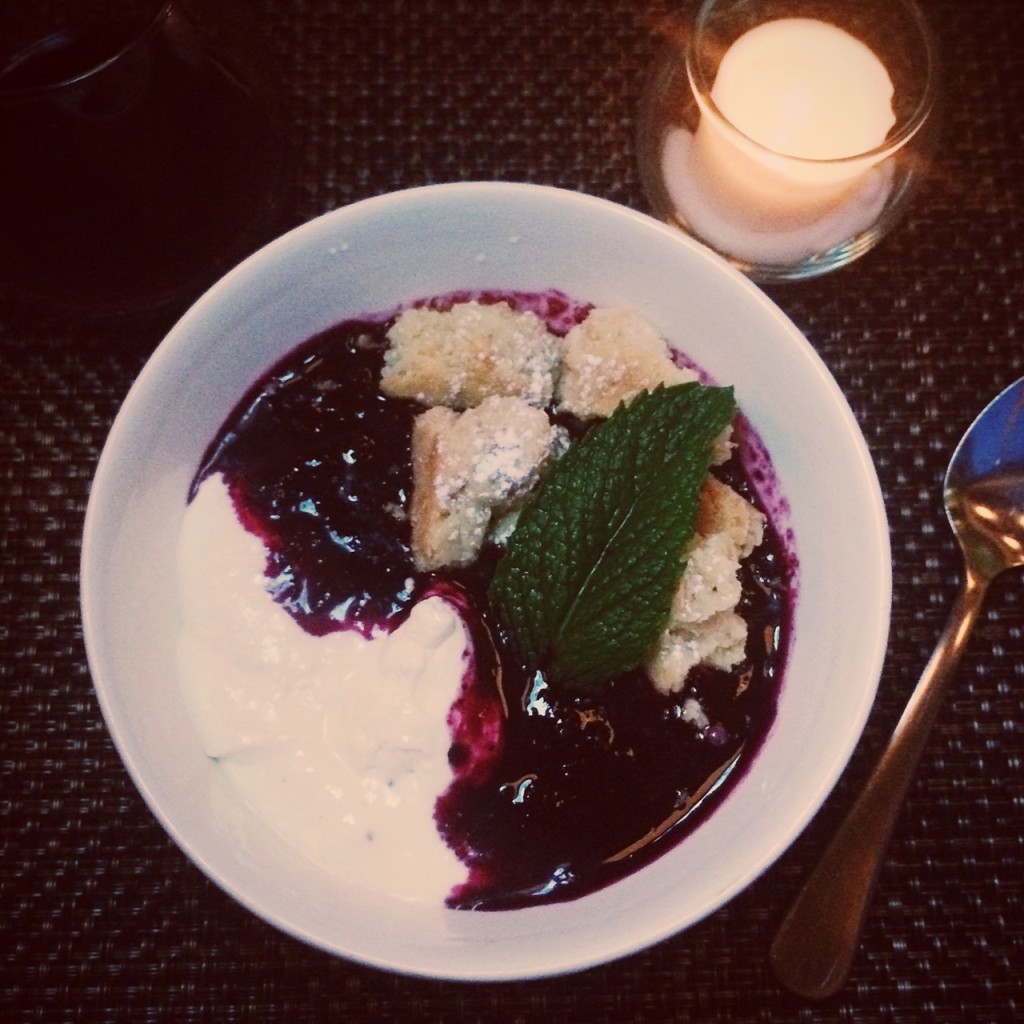 Overall I was really impressed by Sam's and am already excited to return. I would love to try The Jumping Frenchman cocktail (cognac, herbal liquer, plum wine, Blanc de Blancs) next time as well as the cheese plate…and swordfish…and edamame hummus…OK maybe I need to return a few more times!
What's your favorite restaurant in Boston's Seaport (if you've ever been)?
Do you ever skip dessert in favor of eating more bread?
What's the funniest cocktail name you've ever come across?