Eat Smart: Just Add Veggies

I applied for this Clever Girls campaign as soon as I saw that it had to do with SALAD. I love salads. I eat one for lunch every weekday, and love how they can be so much more than the rabbit food side salads you might find at a place like Chili's. Salads can taste great and the best part of all? You can eat a lot of them.
Eat Smart has come out with Gourmet Salad and Stir Fry Kits to make it easier for folks to get their veggies in. And these aren't your average bagged salads – we're talking five to seven ingredients, including BRUSSELS SPROUTS. We're talking kale. We're also talking some pretty cool accompaniments to these salads, like roasted pumpkin seeds and feta.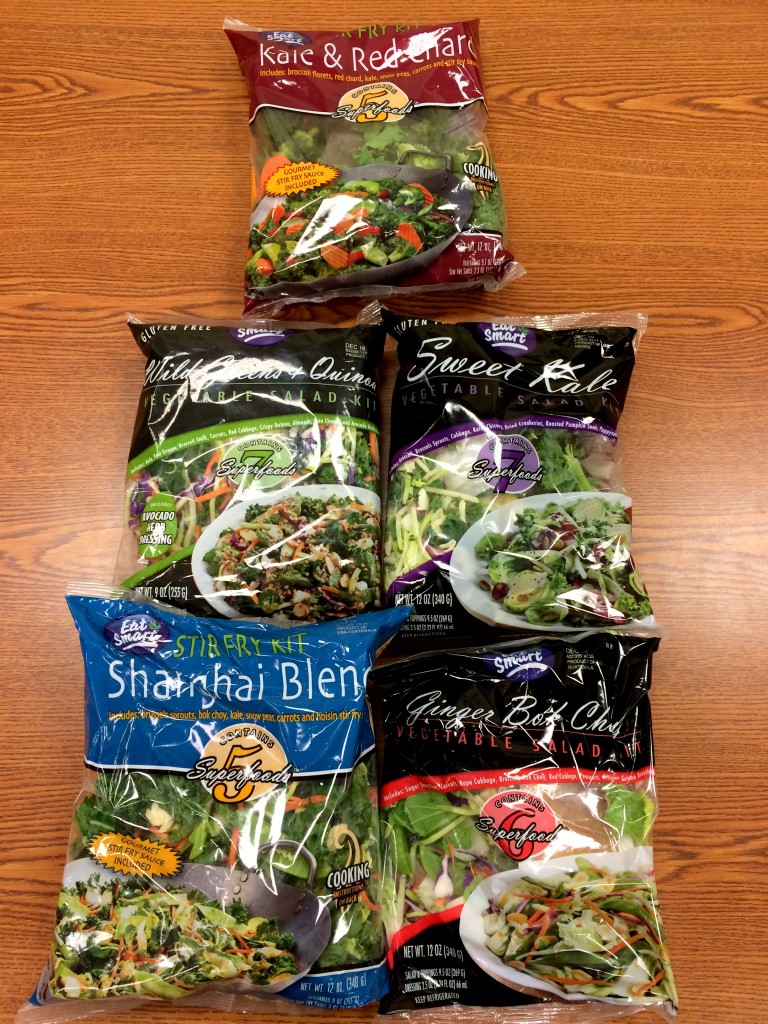 And what I liked most about these kits was how helpful they were in terms of enhancing my meals. I could add ingredients from each kit to a salad I was already making for work the next day. The garnishes like dried cranberries and almonds came in handy packets, so I could "squirrel" them away for snacks too! For example, I ended up using the peanuts that came with one of the salads as on-the-go fuel one day when I was in a rush.
I also used the Kale & Red Chard Stir Fry Kit to add some veggies to a dinner I was preparing. I made an Italian sweet potato, AKA a baked sweet potato stuffed with turkey meatballs and red sauce. It was good, but I wanted to get some veggies in too.
I put the heated veggies onto the baked sweet potato before topping it off with the meatballs and sauce. Voila! Snuck in some green and still came out with an easy dinner that tasted good too.
If you're interested in checking out Eat Smart Salad and Stir Fry Kits for yourself, you can check out the retail locator to find out if they're sold near you. My favorite was definitely that Sweet Kale Salad Kit, with kale, Brussels sprouts, green cabbage, broccoli, chicory, toasted pumpkin seeds, and dried cranberries. These are a smart option to keep around for when you're in a veggie-related pinch.
Do you ever use salad kits, as is or to enhance a meal?
At which meal are you most likely to eat your veggies?
I was selected for this opportunity as a member of Clever Girls and the content and opinions expressed here are all my own.