Very Thoughtful Thursday
I'm coming off of a rough few weeks as some of you may know, and also a very productive therapy session, so I have some reflections that I want to share on this Thinking Out Loud Thursday.
I seem to re-learn this lesson time and time again, but I think having strict rules has been backfiring on me. I decided after I got back from Florida that I was going to cut down on drinking by not having any wine on nights I stayed in – even on nights I wanted to. I also decided to really focus on keeping my eats at home "cleaner". Well, this has not worked very well, because now on nights I am out I have found myself really overdoing it. And that's been resulting in mental consequences far greater than any I'd be having if I was enjoying a glass of wine or two at home when I wanted to. Perfect example – Monday night I was snowed in and really wanted a glass of red. I couldn't stop thinking about it! But I texted some friends, made plans to go out to eat the next night, and told myself THEN I could have a drink.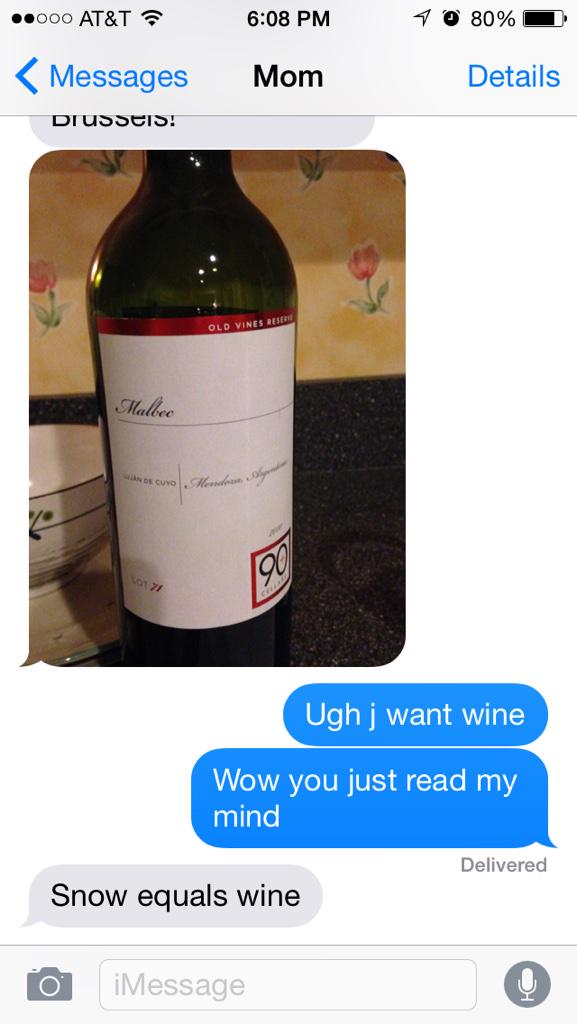 Well just like last week's open bar company party, and just like Rachel's visit on Saturday night, I overdid it. I just kept hearing this voice in my head that told me, "This is your chance to have drinks! This is your chance to eat "fun" food!" So I ordered another glass of wine when I didn't truly want it. I ordered sweet potato tots when I so didn't need them and didn't even enjoy them that much. And I really think that depriving myself on nights when I want that "fun" food or that glass of wine at home is part of the reason for my recent bouts of overdoing it.
My anxiety has just gone nuts lately – lots of insomnia, lots of waking up in the morning feeling like I have no will to get out of bed, lots of future tripping. Last night as I lay awake, I wondered when my next rest day would (have to) be. Whether or not I had enough spinach in my fridge for a salad lunch Thursday AND Friday. How I would ever work up the courage to put on a pair of jeans again, since I haven't done so in a couple of weeks and I'm horrified to find out how they'll fit.
Along with setting a goal for me not to be so all or nothing, my therapist also suggested I also try to find some activities/hobbies to focus on that are not at all related to my body. She thinks finding something to treat myself to that's not related to food/drinks will help me stop putting those things on such a pedestal – and I'm inclined to agree. In my free time (when I'm not working) you can find me at the gym, out at an event or restaurant with friends, or at home watching my shows. Oh and on the occasional shopping trip, which inevitably leaves me in an awful mood because nothing fits and dressing room mirrors suck – so retail therapy often backfires.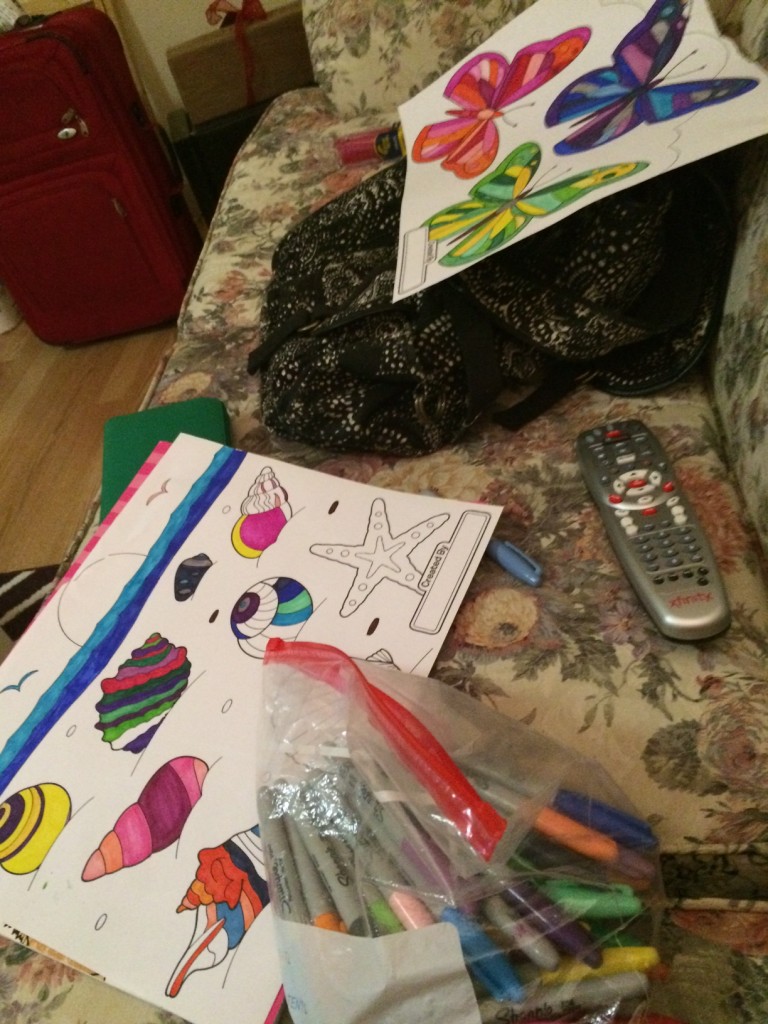 Immediately my first thought was coloring. I've been doing so more than ever lately, probably because I've also been allowing myself to move through TV shows faster (hence my already being almost done with True Detective). I seem to associate in my mind long bouts with Netflix and HBO On Demand as "laziness", but lately I have been LOVING THEM. It's so relaxing to sit down with my coloring books and binge-watch Gilmore Girls. It's been nice to allow myself to just lay on my couch and act like a slug for a couple of hours.
Our talk also inspired me to maybe get into a new hobby/skill. Perhaps something related to art, or crafting. I just have so much trouble sitting still! And while I do love my foodie activities, it would be nice to expand my horizons and find an activity that will both distract me from obsessive thoughts about food and my body and teach me how to stop, calm down, and focus on one thing.
So those are my deep thoughts for this Thursday. The therapy session, a good old ugly cry, and the Valentine's gift from my mom did perk me up last night (when I was writing this post). Let's hope that I can stay positive, set some new intentions, and move forward with them.
Do you prefer to indulge a bit each day, or go all-out one day? What works best for you?
What are some non-food-or-fitness related hobbies that you enjoy?