#CruisingWithTheCroswells
I'm back, and I don't just mean back to this blog (sorry about that inadvertent hiatus, guys!), but also back from an amazing vacation with my family. I'm lucky to have parents that love going on fun trips; we went to Mexico last year during my brother's and sister's spring breaks (which thankfully fall on the same week). This year we went to Mexico again, but also to Belize, and also to sea…we took our first family cruise!
How did it go? Well, spoiler alert…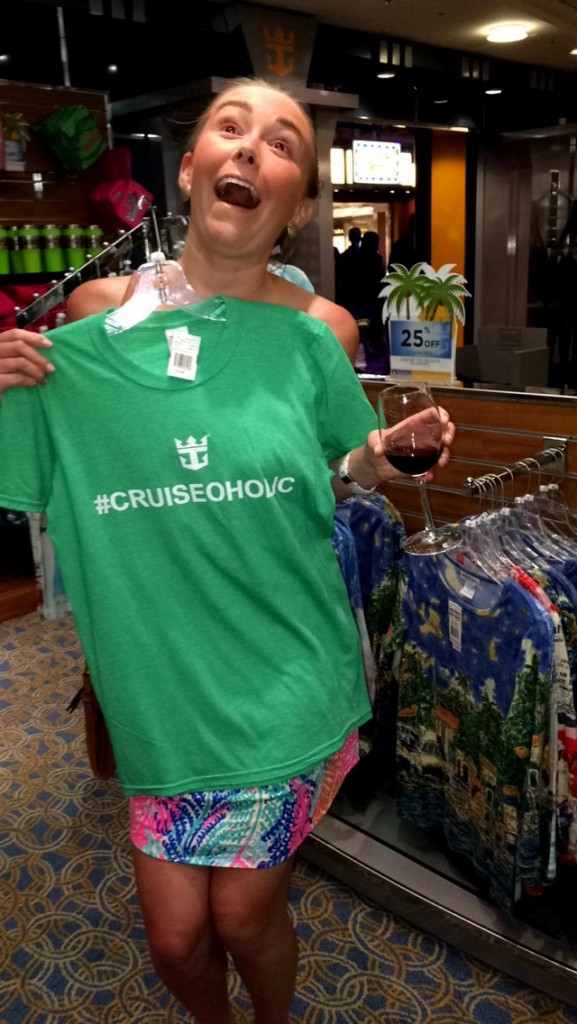 So the week leading up to the cruise was nuts, hence my not blogging at ALL. Work the week before a vacation is always crazy, as I'm sure many of you can relate to. Trying to make sure everything is all set (it never is), trying to anticipate everything that will come up while you are gone (you never can), etc. The stress, combined with the fact that I went to work feeling hungover twice that week despite the fact that I'd had 1-2 drinks the night prior, led to me feeling pretty crappy about myself. I hate saying this because it makes me sound so ungrateful, but part of me dreaded the cruise because of how much it'd put me out of routine. And then there's the whole bathing suit thing.
But just like last Christmas's trip to Florida, any pre-vacation anxiety was lessened quickly once I was reunited with my wonderful family.
For those who are curious, we took a cruise on the Royal Caribbean Liberty of the Seas. I cannot recommend it enough! The facilities were great – staterooms, the pool area, bathrooms, etc were always clean.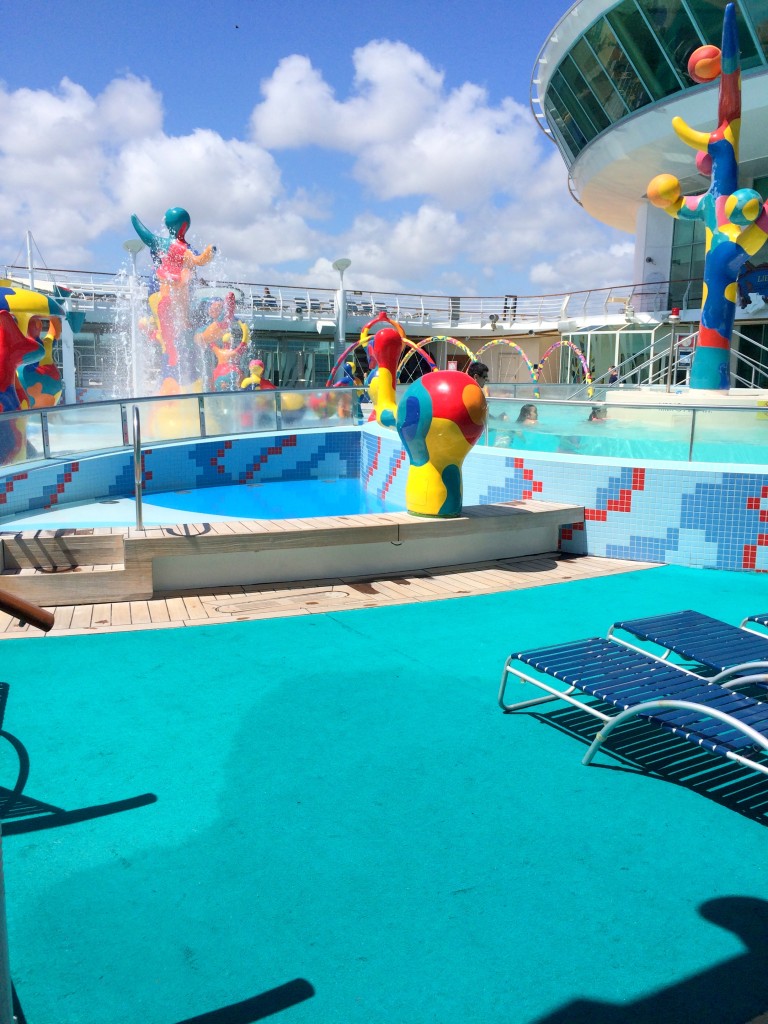 The drinks and food (both in quality and variety) were excellent and the decor of each restaurant/cafe fit its theme appropriately.
There was always plenty to do – so much that I never even really wanted to get off the boat when we docked at our two ports (Belize and Cozumel).
When we got on the boat, and I saw the pool, and the pub, and the cigar bar, and the Dreamworks characters running amok, (and also the VERY impressive gym), I felt so excited! And the atmosphere on the ship was amazing. Everyone there was just so excited to be on vacation. The entire cruise just felt like an alternate universe where all of the beverages, food, parties, cigars, dancing, meeting new people – it all felt right and OK and…normal!
I ate a whole lot more carbs than I'm used to. I'm pretty sure it was my main food group during the cruise. But I also enjoyed fresh veggies, authentic ceviche in Mexico (so obviously also a Dos Equis), and beautifully prepared breakfasts.
Yeah, I did a whole lot of carbing up on this trip. And also a whole lot of drinking. And cigar smoking. Oh, and gambling. I won $45 playing craps!
And that nice gym! Definitely the best travel gym I have ever encountered. It even had a squat rack! And so many weights, and spin bikes, and a room full of exercise equipment and a hardwood floor perfect for burpees. I hit that gym each day. But never for more than 40 minutes. And sometimes with no cardio. I went not to "work off" what I was going to eat and drink that day, but to just feel good and be able to tell myself, heck you worked out on vacation, now go KILL IT on the dance floor, because that's a way more fun way to move (and also involves MORE CHAMPAGNE).
(I took zero photos of the gym or me in the gym so here's more pictures of me killing it on the dance floor.)
The trip was incredible. I missed out on NOTHING. I did ALL I wanted to do. I made new friends.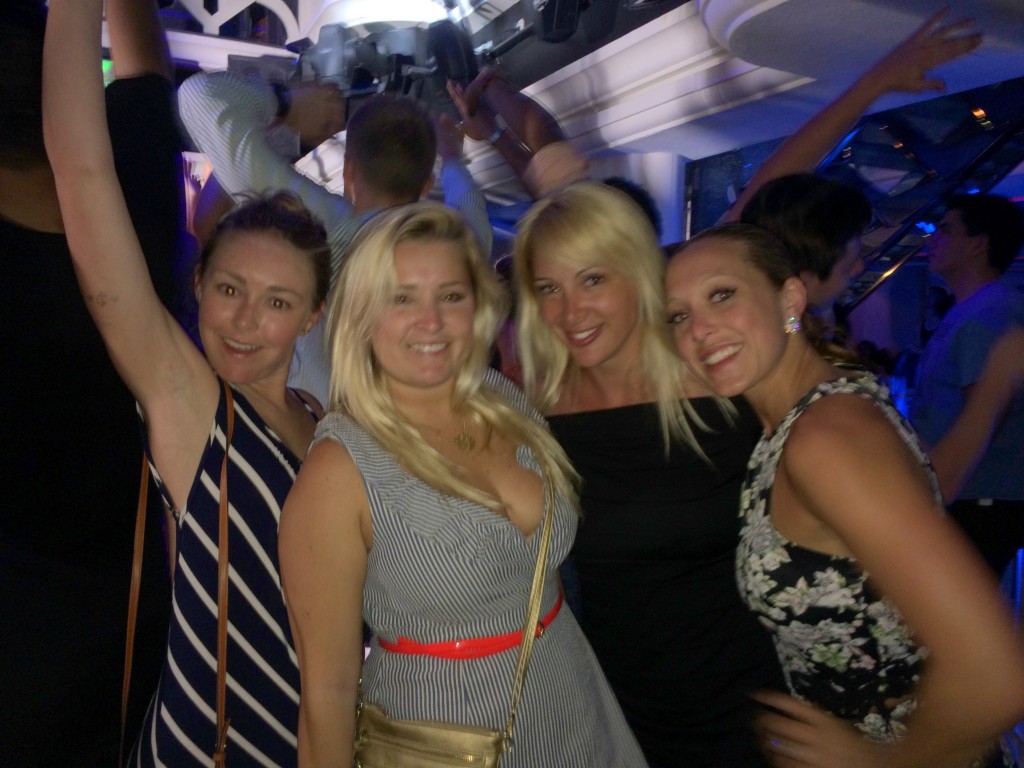 I saw old friends.
I spent quality time with my family.
Thank you to my friends who supported me before and during the trip. Thank you to my family for taking me on the cruise of a lifetime! And thank you to ME for coming as far as I have come in my recovery journey to be able to allow myself to experience all I did.
Oh, and my pants still fit when I put them on yesterday.
Have you ever been on a cruise? How about any sort of all-inclusive vacation?
Do you find yourself more stressed leading up to vacations?