What I Didn't Plan For
Being a planner is a good and bad thing. Organization can be a key to success. "Fail to plan, plan to fail", right? Meh. Planning has definitely helped me in life but can also be my downfall. I've found in the last year or so that failing to plan can lead to happiness, and ease of mind. This weekend was the perfect example of that. Here are all the things I did not plan for this weekend, that ended up happening. (And look, here I am, still alive!)
Hopping a train from South Norwalk, CT (I was already in the area for an engagement brunch) to NYC to see friends that I'd found out, only the night before, were going to be in town all the way from Ohio.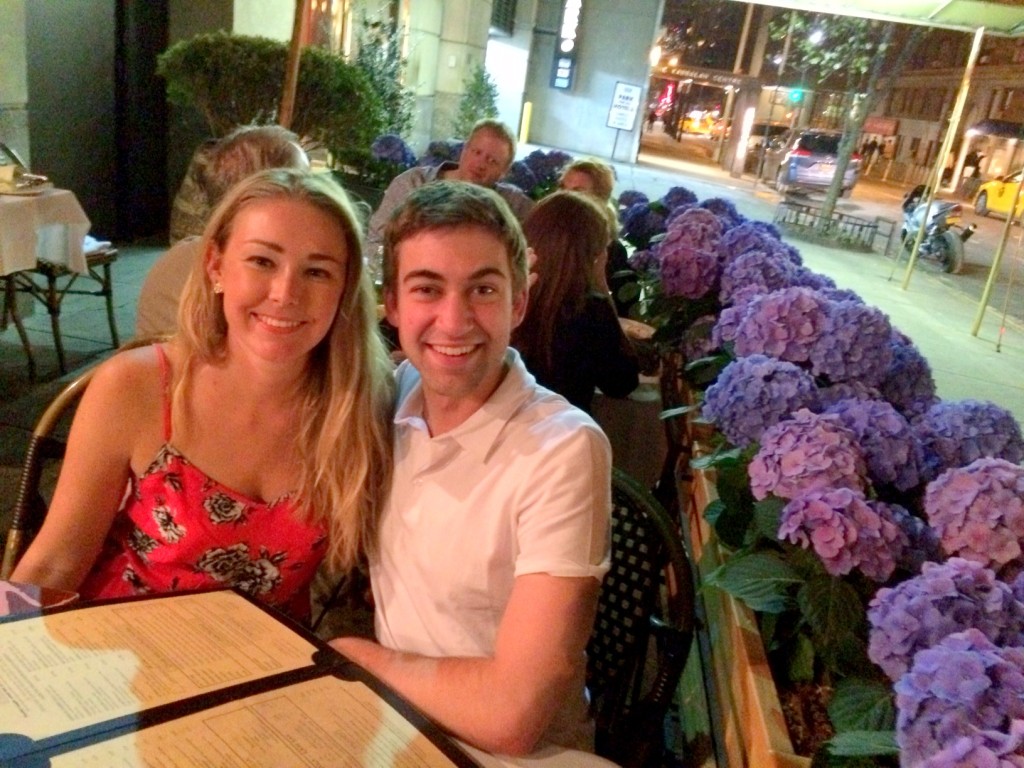 Getting off the train and wandering into a randomly chosen rooftop bar.
Deciding to stay in the city for the night instead of just a few hours. Which called for a spontaneous trip to H&M to buy my first romper, of course, without even trying it on.
Also, seeing a friend from elementary school. Hello 4th grade flashbacks.
Not eating dinner til 10PM and just going to the first restaurant we saw with a patio. No pre-menu-scoping to pick out a healthy option. Just saying, "Oh that place has food and outdoor seating, let's go".
Deciding around midnight to book my own hotel room (instead of sharing with my friends). I'm sure NYC hotels are used to that happening – they sure handled it like they were.
NYC street pretzel nightcaps. Always great, but better when not planned.
The first thing I consumed on Sunday being champagne. Because, brunch.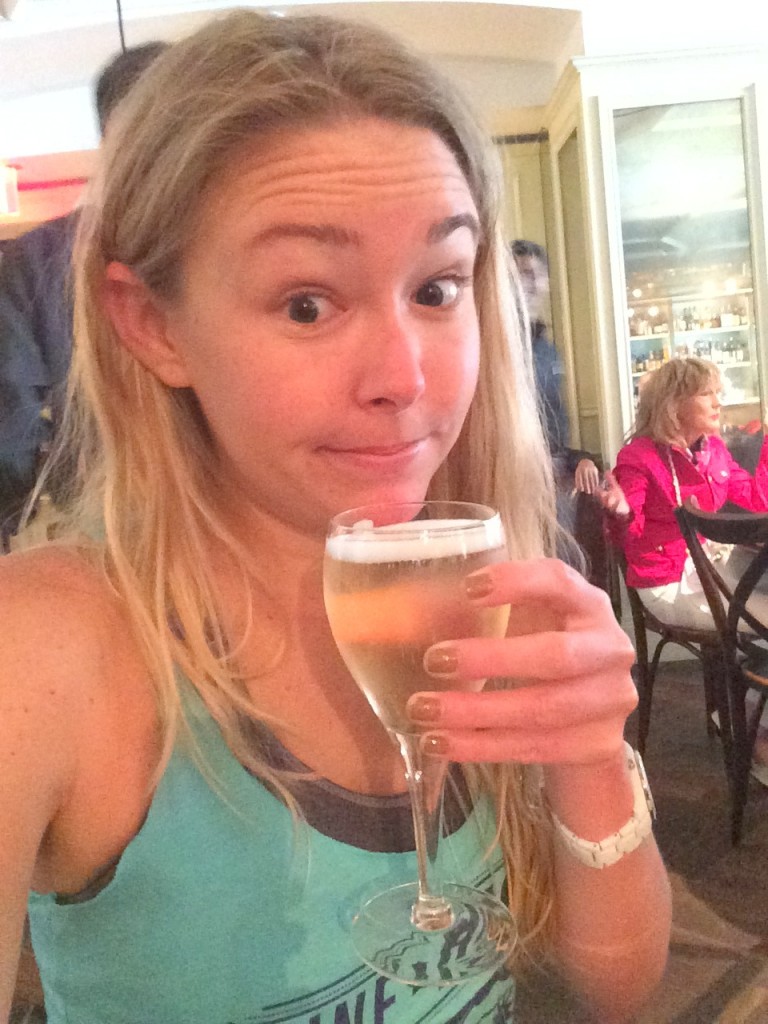 Not leaving the city until about 4PM on Sunday, and therefore not getting back to Boston until after 9PM, which meant no workout Sunday. Oh, no workout Saturday either.
But I was SO fine with it!
I would never have been able to spend a weekend this way a year ago. I never would have been able to just go into NYC, decide to just stay over, decide to just treat myself to a hotel room, not scout restaurants ahead of time, and take two days off from the gym without wanting to walk all over the city and burn off those calories to "make up for it". I am so glad I just went with my instincts and did what I wanted to do and saw my old friends.
And now it's Marathon Monday, so I've got a half day at work and can put off reality a little bit longer. And I'm already looking forward to my next spontaneous weekend. But don't worry – I'm not going to plan for it.
Have you ever decided to take a last-minute trip?
Are you celebrating Marathon Monday?