Making Sherry Cocktails in the South End
I received complimentary admission to this event for media purposes. All opinions are my own and I'd pay for a Barcelona event in a hot second!
I had the chance a couple of weeks ago to attend a sherry cocktail making class at Barcelona Wine Bar's South End location in Boston. Regular readers will know this is definitely not my first event at Barcelona Wine Bar, and not even my first cocktail-related event – I attended a class about bitters at the West Hartford location a couple of years ago. This time around, the sherry-focused class was led by Corporate Bar Manager Jeff Marron.
The class started with some words from Jeff about sherry, but he quickly led us into the hands-on portion. He called up a couple people at a time to make four different cocktails, and the class got to sample each one!
First we sampled a tequila-based which cocktail called El Mestizo: agave, lemon juice, reposado tequila, Lustau Palo Cortado, lemon wheel, and a dash of nutmeg. I'm not a big tequila drinker (thanks, college) but it paired so well with the sherry and lemon juice, and the nutmeg was a nice touch. I loved this drink!
Each cocktail not only contained a different spirit, but also a different sherry. We were able to taste each on its own prior to trying the cocktail, and it was nice to focus on the sherry solo. I enjoyed trying each type and then the cocktail right afterward! It helped me understand how the sherry could be enhanced by the spirits and other ingredients.
I opted to help make the sherry cocktail which used bourbon – obviously. And Jeff selected one of my favorites, Buffalo Trace!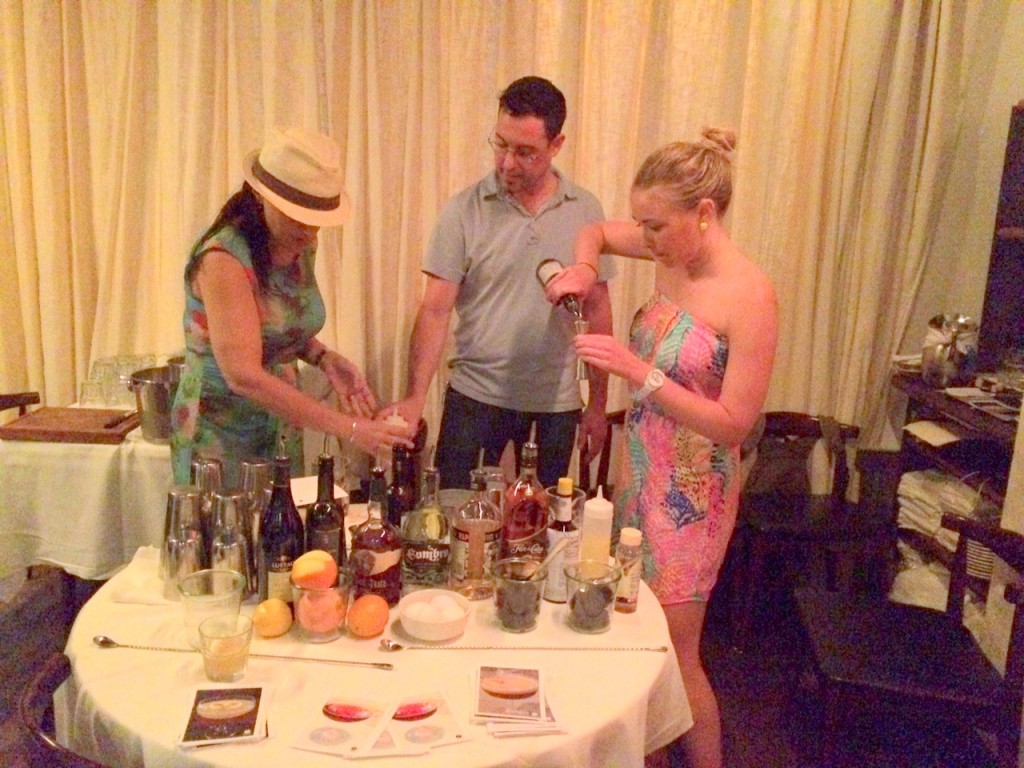 I learned some nifty cocktail tricks, like the fact that the spoon portion of a stirring spoon is NOT for stirring, but for measuring.
All throughout our cocktail making, food kept being delivered to the table. Like, lots of food. I couldn't get enough of the deviled eggs topped with jamon!
And don't even get me started on the Manchego cheese bignettes. I ate an embarrassing amount of them.
My number-one plus-one Emily attended the class too, and killed it when it came to shaking up the mezcal cocktail! Like most mezcal drinks it was not for me because of the smokiness of the spirit, but the mezcal fans of the class adored it.
The last cocktail was a surprise addition – a sherry cobbler. Jeff handled making that one because we were all busy chowing down (and sampling the previous THREE drinks).
Emily and I really enjoyed ourselves and left feeling cocktail-happy and plenty full. At $35 per person for four cocktails and several courses of food, this was certainly yet another amazing value from Barcelona Wine Bar. I can always tell people with 100% confidence that they will get their money's worth at Barcelona events – and it's rare that I can say that.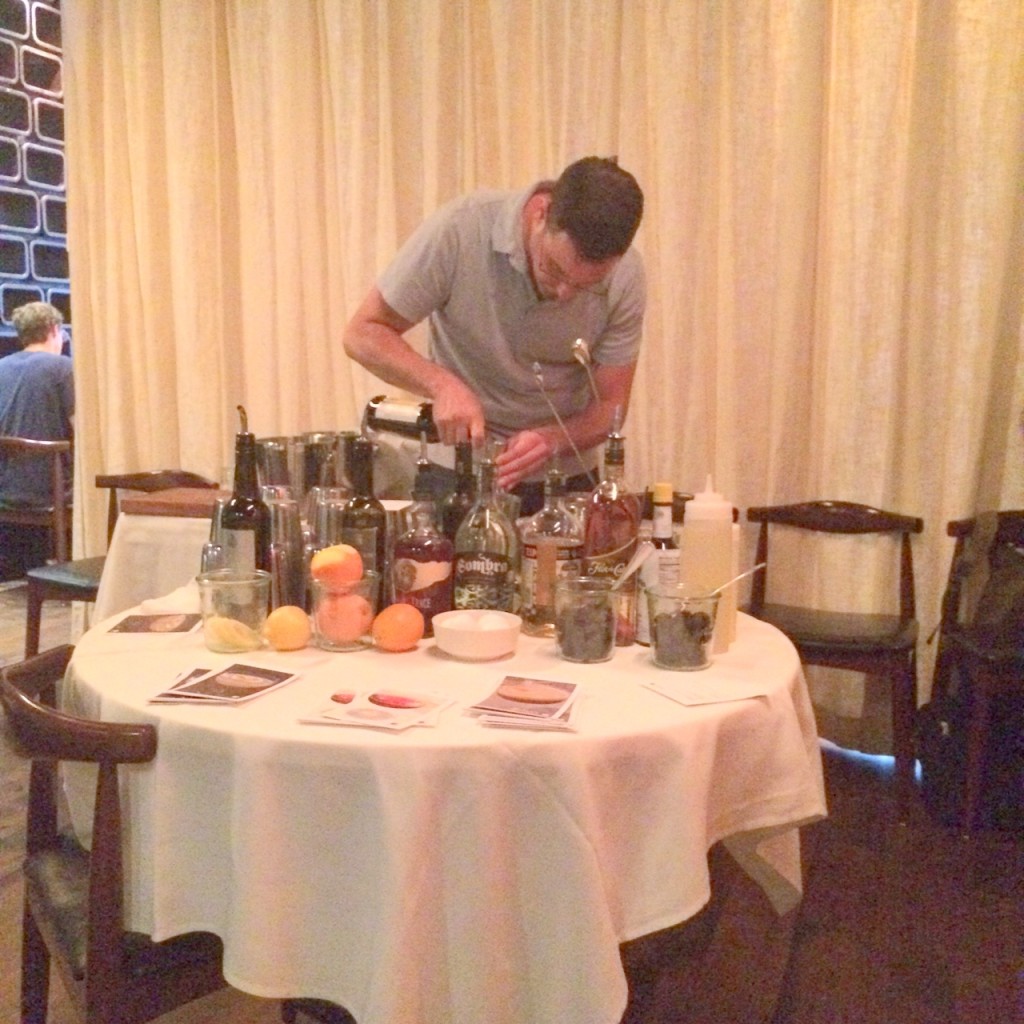 Thank you again to Jeff and Barcelona Wine Bar for having Emily and me at the event. We can't wait til the next one, which is a Wines of Galicia dinner at the Brookline location, tomorrow (Tuesday 7/14) at 7pm! I will be taking over the Barcelona Brookline Facebook page for the occasion. Tickets are still available and just $45. For that price you will receive multiple courses complete with wine pairings! It's a total steal and I hope to see you there! If you're still on the fence, check out my blog post on the Wines of Galicia dinner I attended at Barcelona West Hartford!
Have you ever tried a sherry cocktail, or sherry in general?