Exploring Plum Island With Maven
I received my Drive Maven experience as well as some of the food in this post free of charge, but opinions of my experiences are 100% my own.
Jeff and I had a great time during our recent trip to Blue Inn in Plum Island, MA. That was thanks in part to our mode of transportation, a red 2016 Cadillac ATS from Maven. Maven is a car-sharing service, similar to ZipCar, that is offered in Boston, LA , Chicago, and other large cities. But the biggest – and best – difference from ZipCar is that, for a limited time, Maven is free to join! Once I heard about that major benefit, I was completely on board when the company offered us a car to take on our weekend getaway.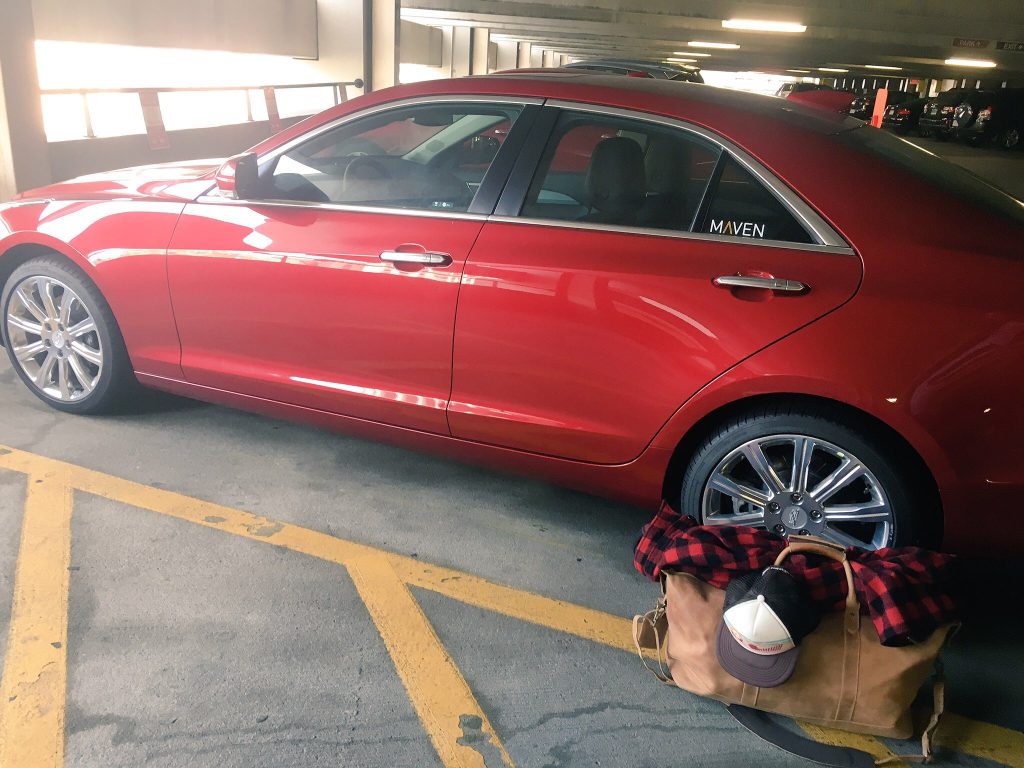 Maven has nine different vehicle pickup locations in Boston, and we picked the one closest to our Charlestown apartment, the Government Center parking garage. The Maven app actually serves as the keys to your car. Once next to our Cadillac, I was able to use my phone to unlock the vehicle. Jeff also downloaded the app onto his phone and, signed in under my account, had access to unlock and lock the car as well. Which worked out well, since I usually (always) ask him to drive.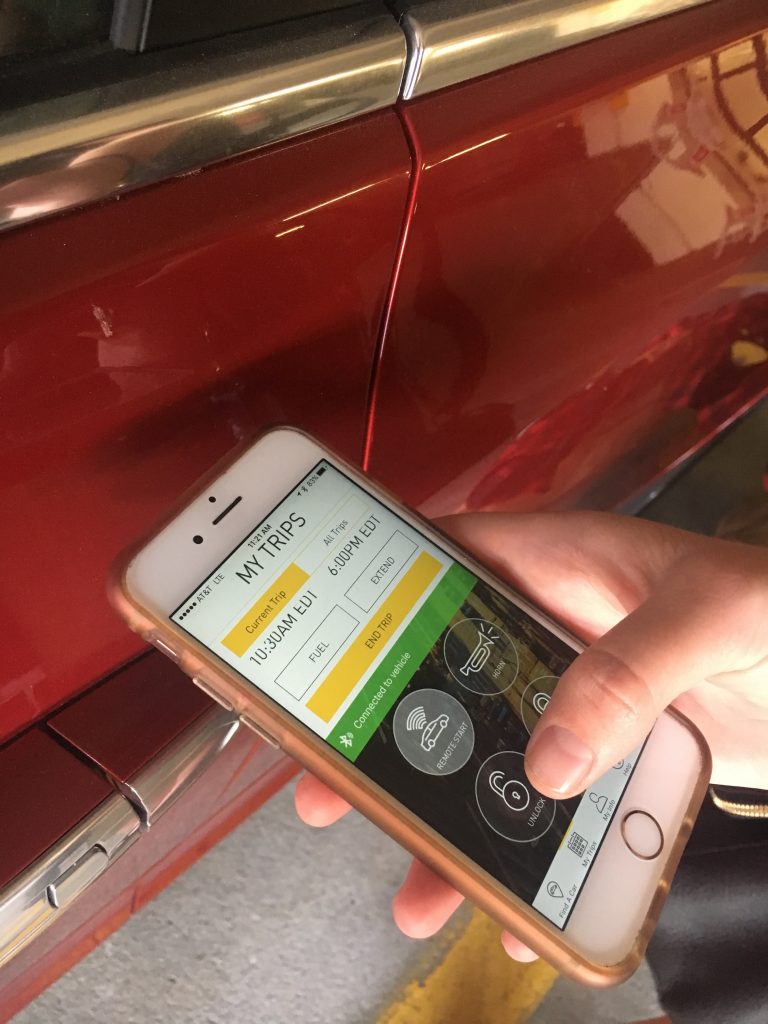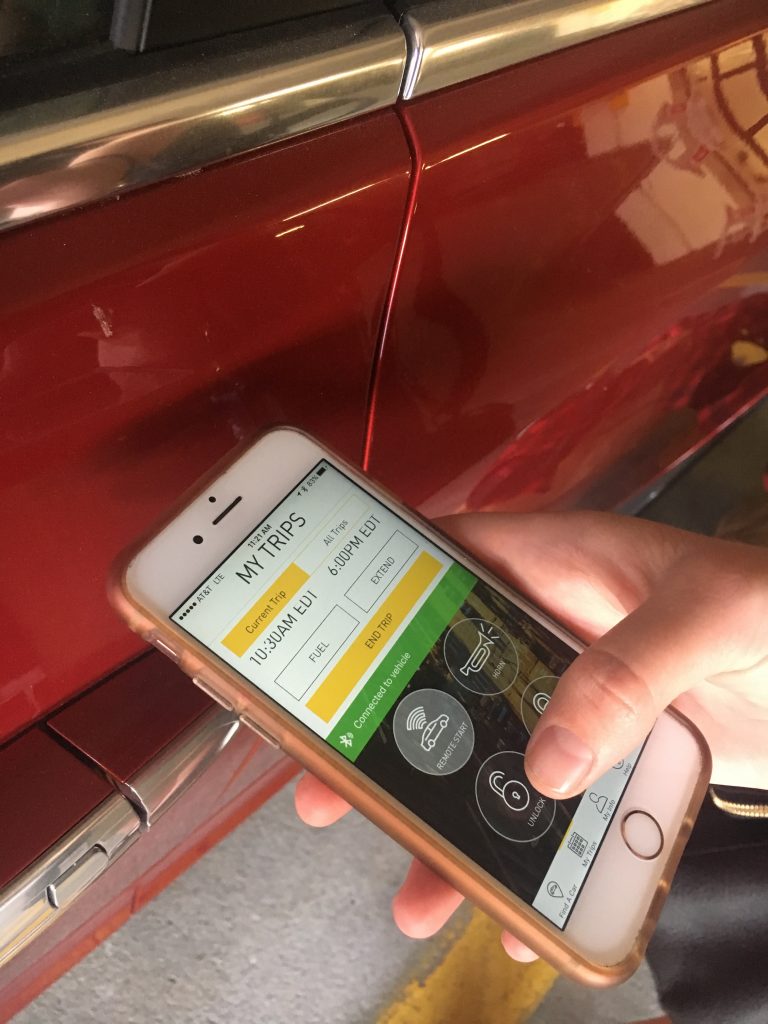 We found the Cadillac to be in pristine condition, and were even greeted with a Barrington Coffee Roasters gift card to celebrate the start of our trip! Each Maven vehicle also comes with a credit card for gas (yup, it's on them!) and, if the vehicle comes from a parking garage, an access card that gets you out of said garage without paying.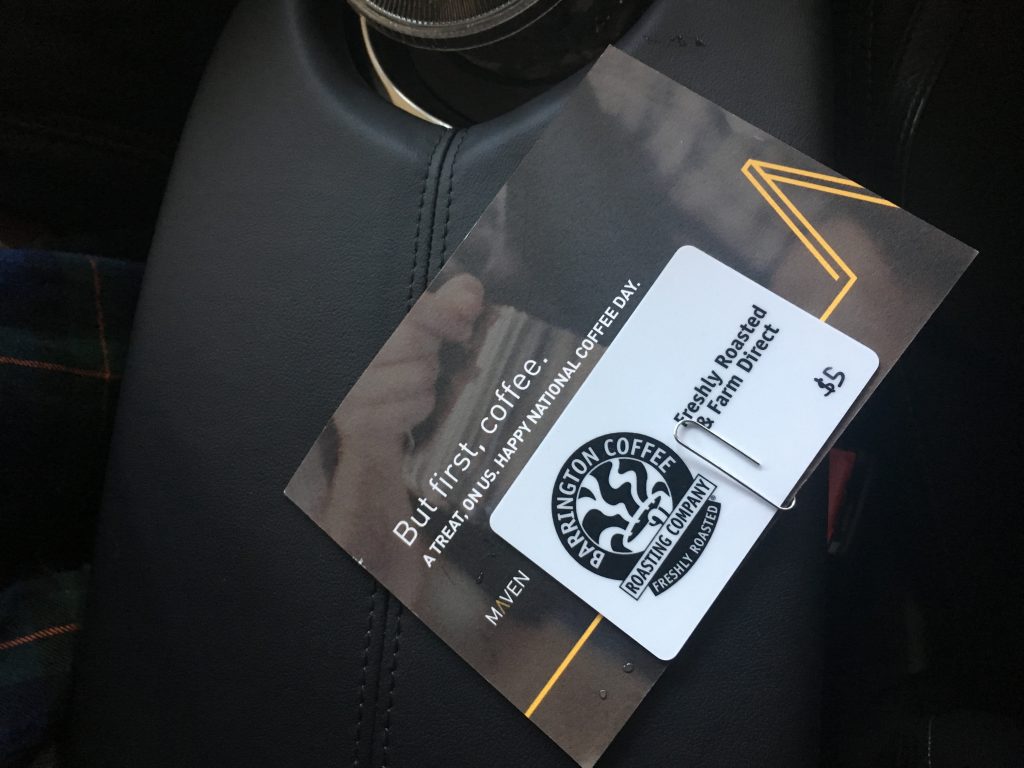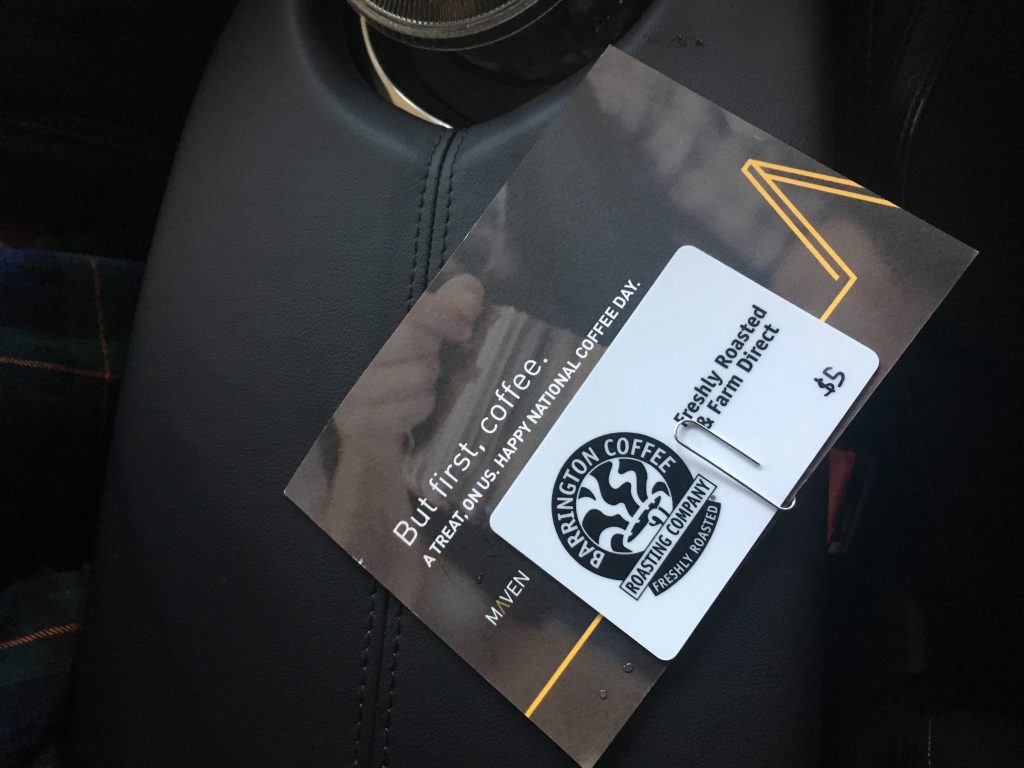 We cruised along to Plum Island and enjoyed our Cadillac's OnStar 4G LTE Wi-Fi and Apple CarPlay, which made linking Jeff's Spotify to the car's stereo system super easy. A great playlist made the drive go by quickly, and soon we were at our favorite restaurant in the area – Plum Island Grille – for brunch.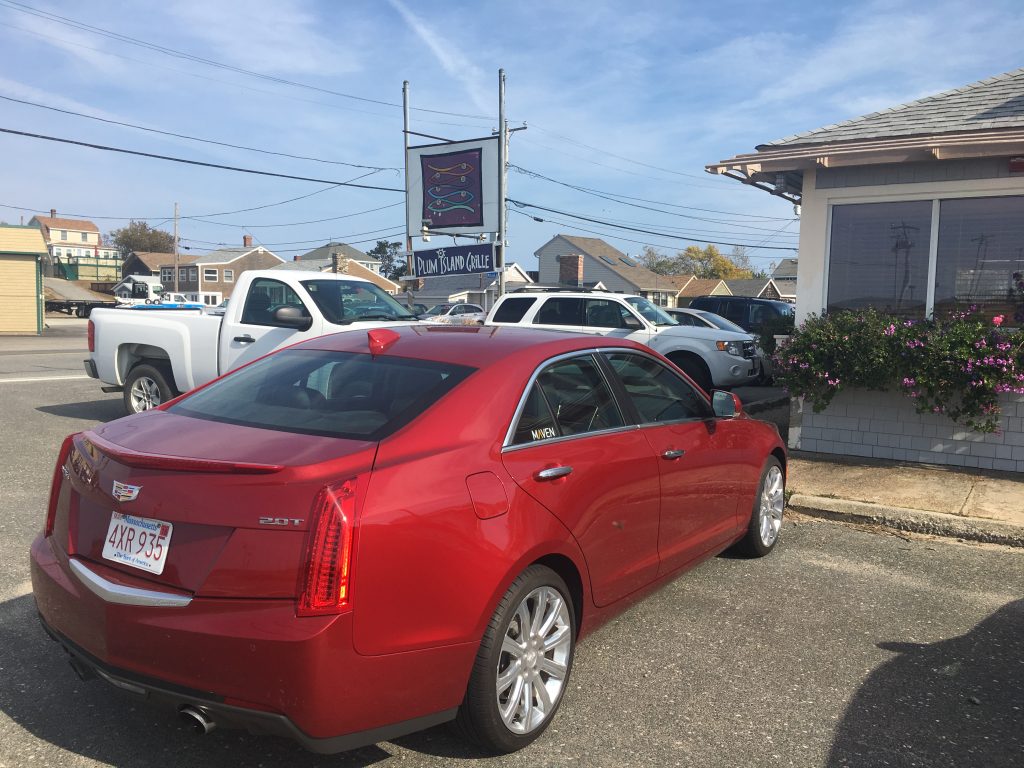 Jeff and I were really dragging that day, so a tasty brunch was extremely welcome. I selected the ham and bacon omelette, along with some un-pictured bacon and corn chowder. The chowder was so filling that I couldn't finish my entree, but thankfully our room at Blue Inn came equipped with a fridge where we could keep leftovers.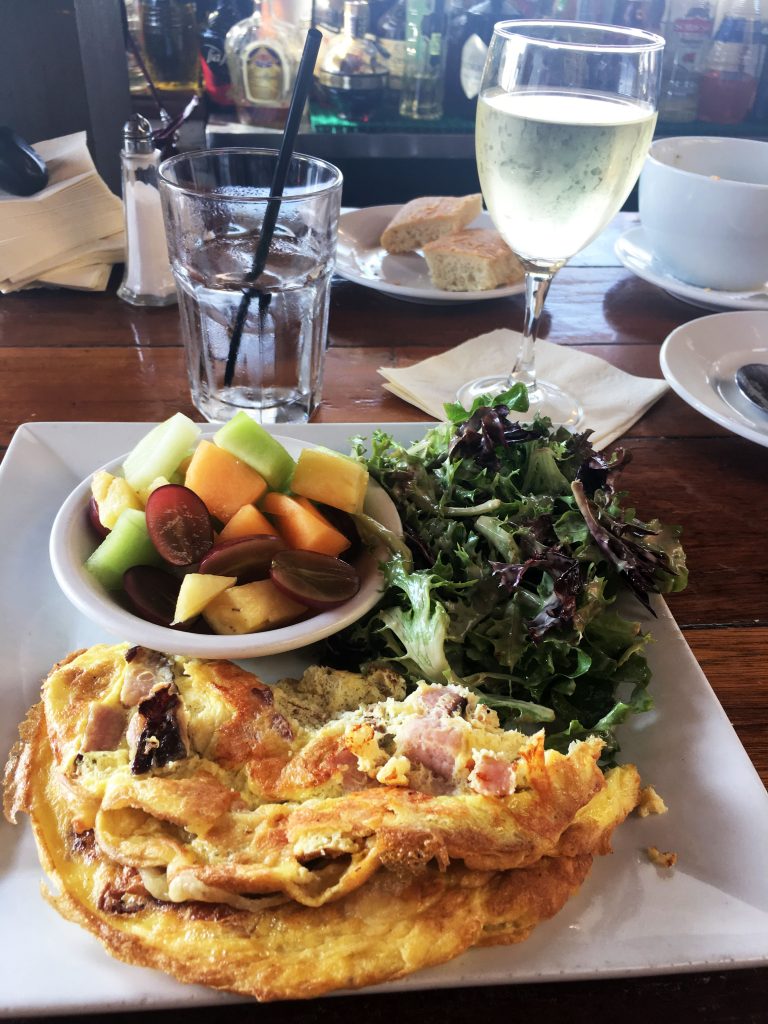 (Note: Neither of us drove our Maven vehicle while over the legal blood alcohol limit. Don't drink and drive!)
Our Maven car transported us safely from brunch to Blue Inn, where we parked and enjoyed our time at the hotel. Later we drove into downtown Newburyport to have dinner at one of the area's newest restaurants, The Poynt.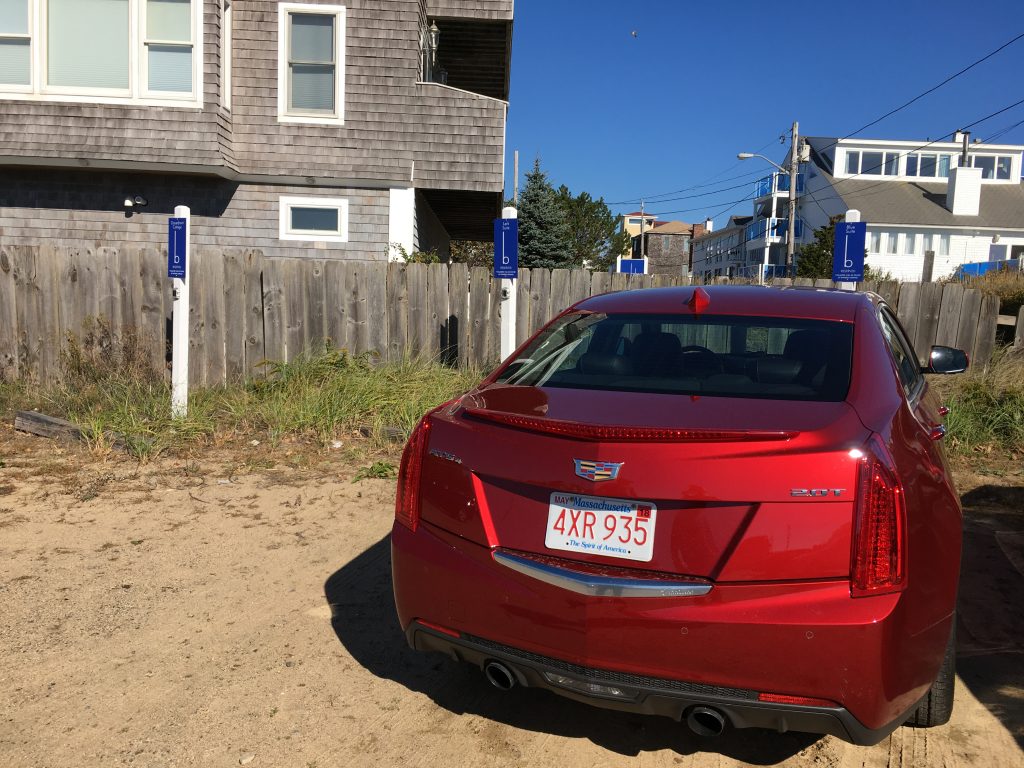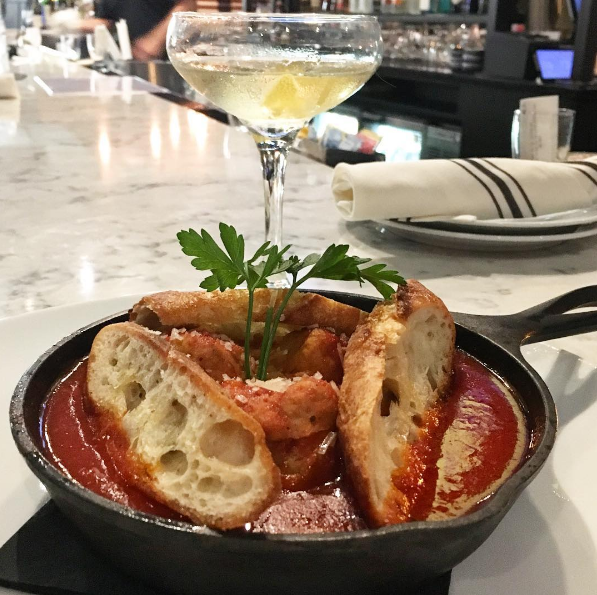 Jeff and I started our evening at The Poynt with some small plates. I had the above-pictured veal and pork meatballs, along with a fantastic Barrel-Aged Vesper. Jeff tried the seared scallops with bacon, bean, and corn succotash. I had a bite and was jealous of his choice! But my meatballs, though served EXTREMELY hot, were still very delicious.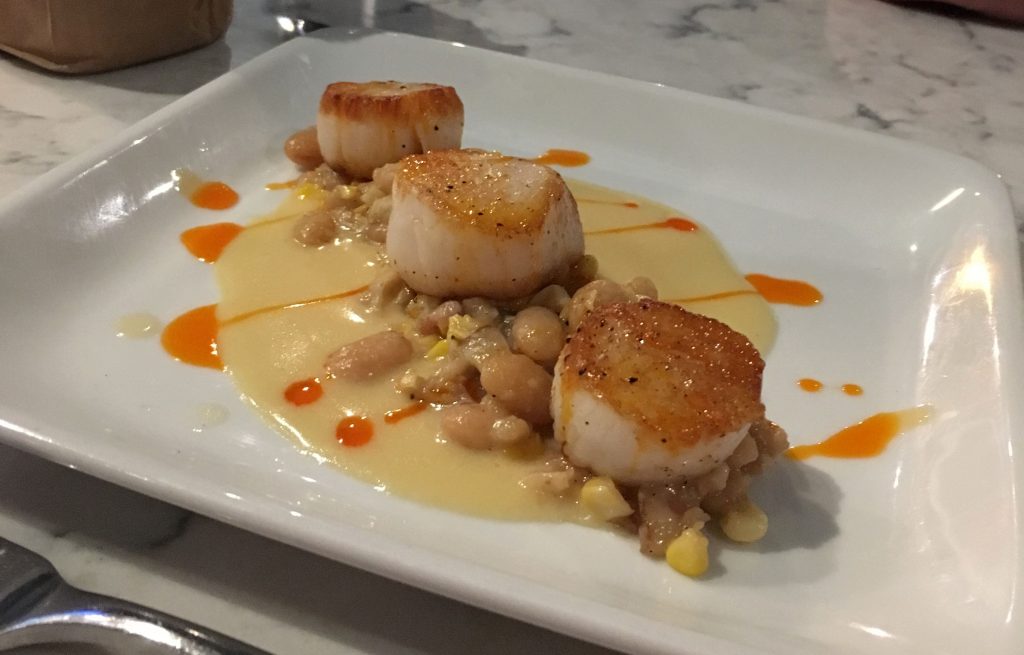 The Poynt offers a very fun beer special, the Beer in a Bag. Jeff picked that out as his drink. It's "always something different" and he had a fun time trying to guess what beer he got.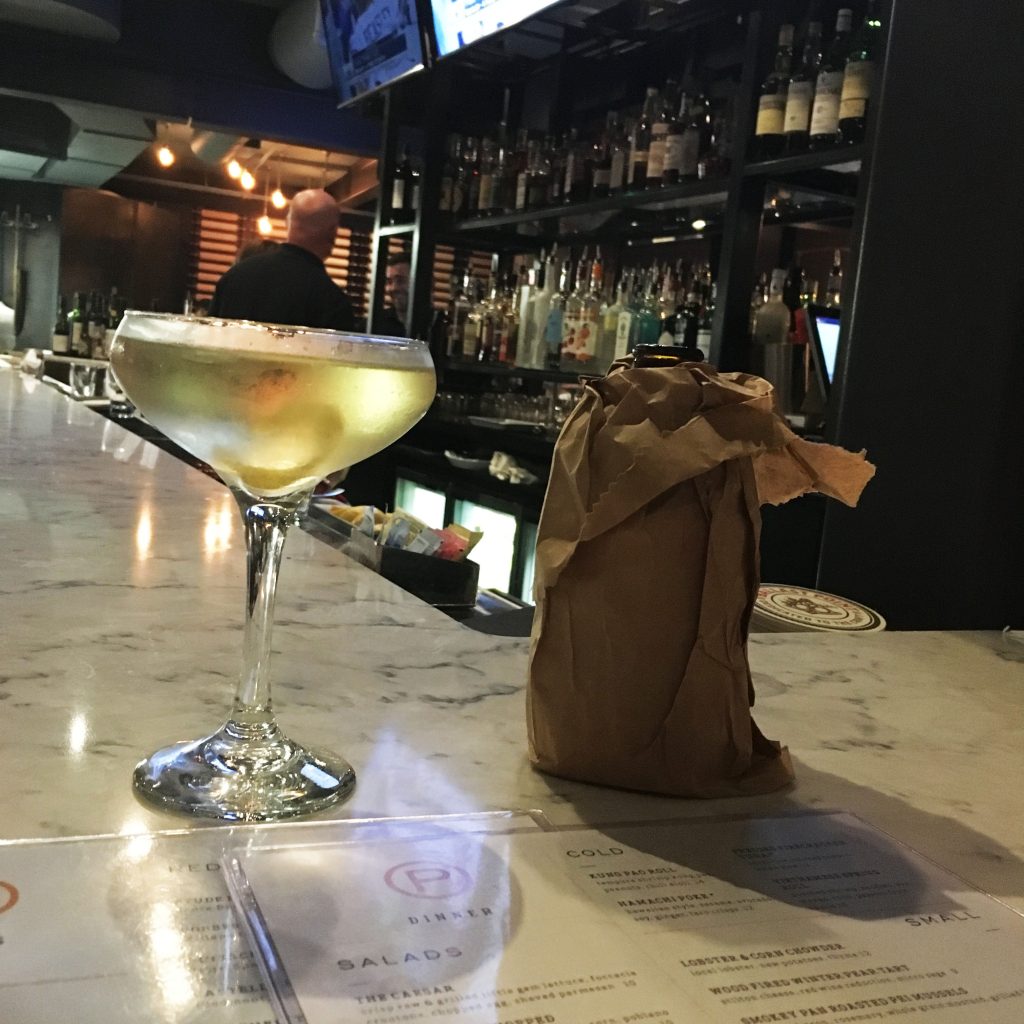 I ended up getting the pan-roasted statler chicken breast as my entree, while Jeff ordered the meatball pizza. Once again, I was jealous of his pick. The pizza looked absolutely drool-worthy. But my chicken and potatoes were also awesome, and tasted even better leftover, because I didn't finish it on purpose (I wanted dessert).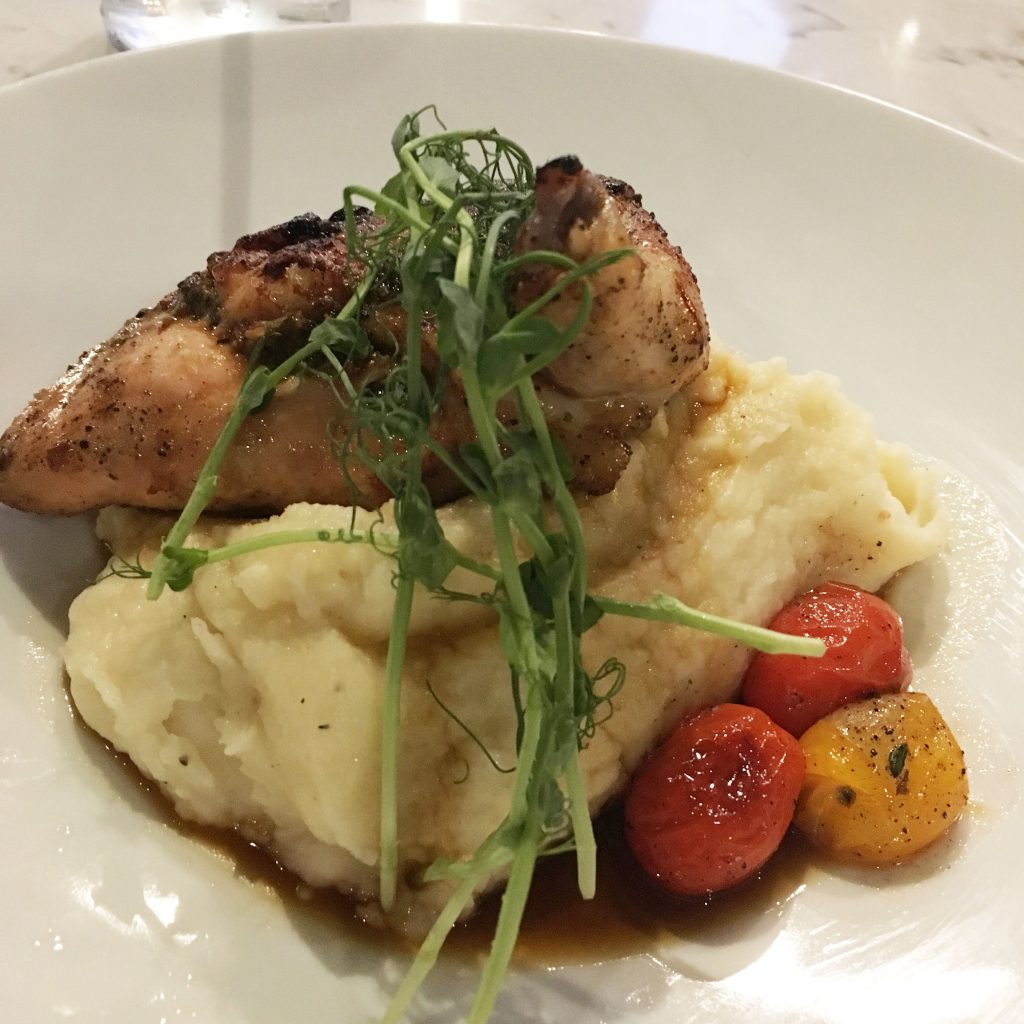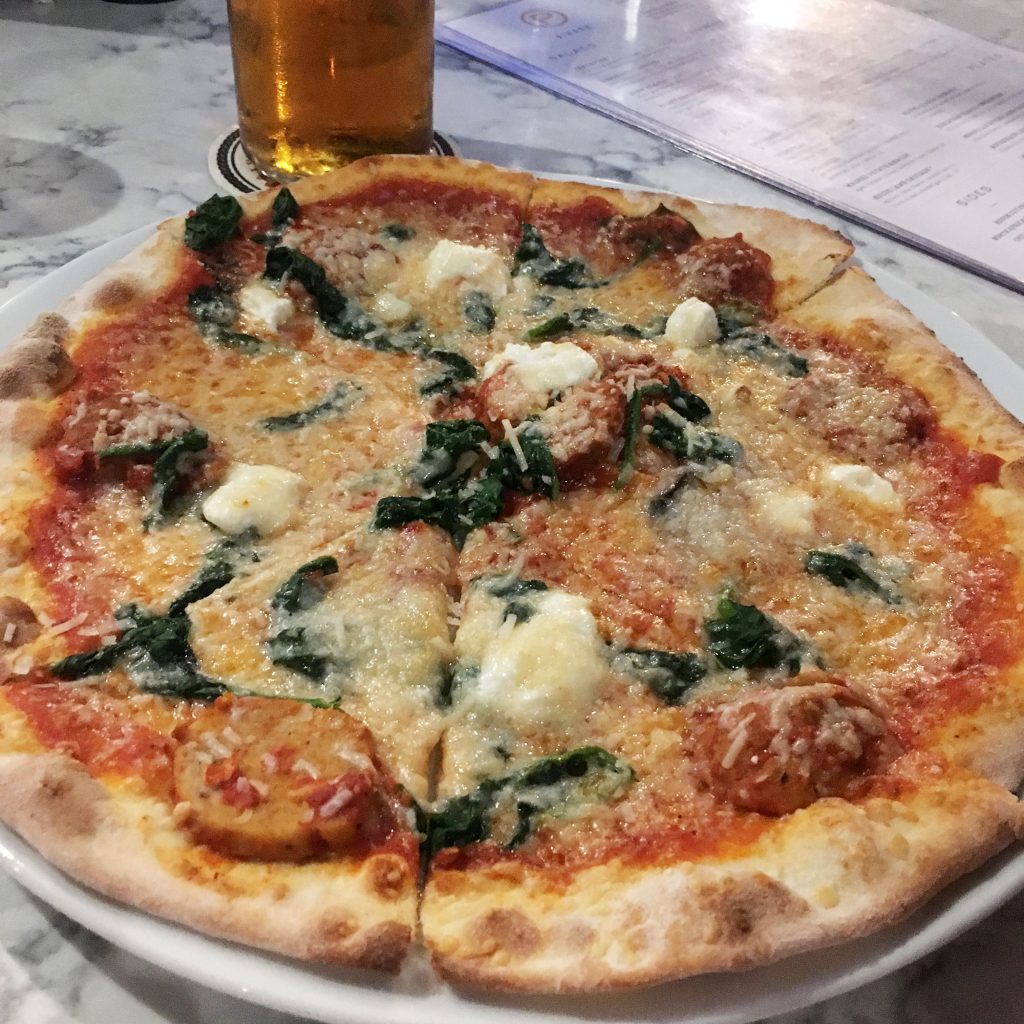 And my selected dessert was SO worth saving room for. I picked the flourless chocolate cake, while Jeff opted for the beignets. Both of us agreed that the desserts were the perfect end to our evening. We drove back to Blue Inn feeling full and content.
The next day we explored Newburyport and Plum Island a bit more before heading home. I was so thankful that we lucked into unseasonably warm weather. There's just something about driving around and from a beach town on a beautiful autumn day.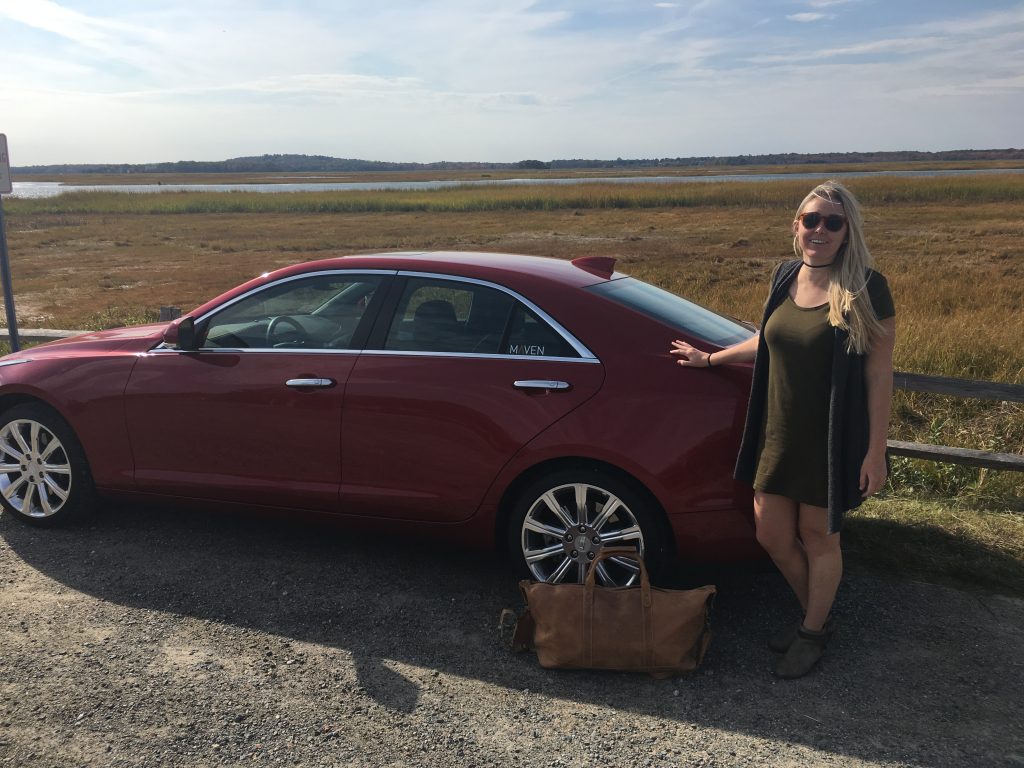 We drove our Cadillac back to Boston, parked it where we picked it up, and locked it using the app before clicking the button that ended our reservation. I completely loved using Maven and would recommend the service to not only Boston residents without a car, but also those with cars (like us) that just want a fun change of pace during travel. The pickup locations, gas/parking cards, condition and features of the vehicle, and Maven app all made our trip and experience enjoyable and fun.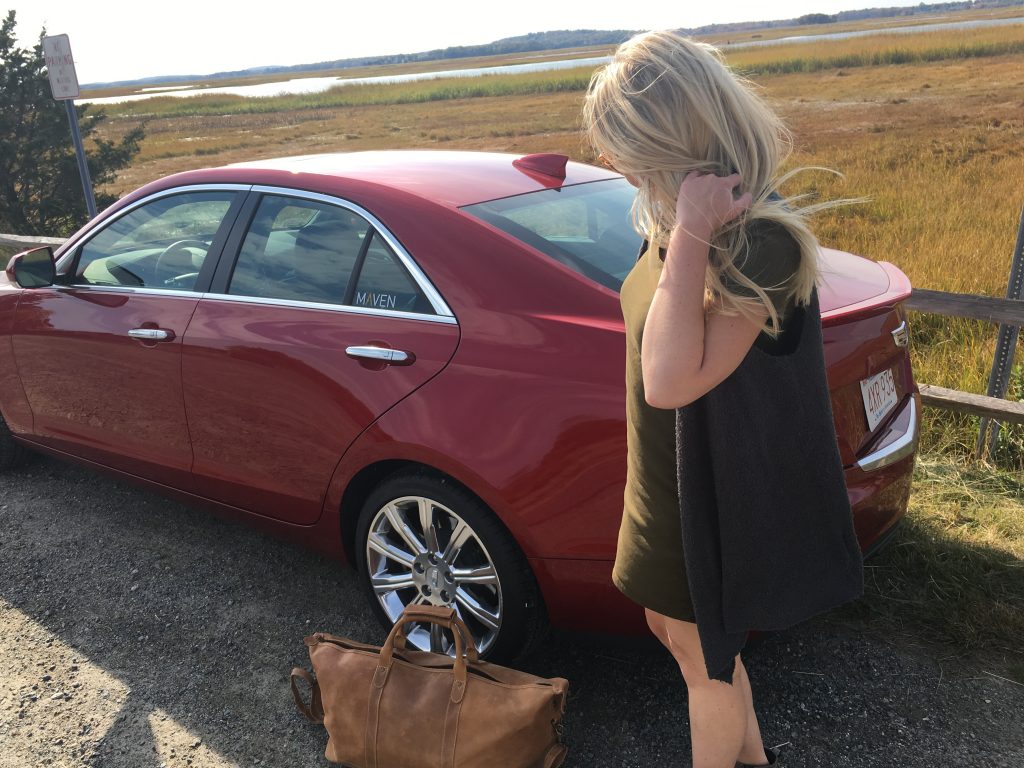 If you want to try Maven, they're offering a discount to my readers! Enter code "caitplusate" and get 20% off your first reservation, now through 10/31. You too can explore New England (or wherever you are) in an awesome car, loaded up with amazing features – and no gas or parking fees required. Click here to sign up!
Have you ever used Maven, ZipCar, or a similar service?
How important to you is the car you take on a trip?