A Best Dressed New Year
I received a complimentary dress rental in exchange for an honest blog post about my experience. All opinions are my own. Read to the end for a special discount!
I started thinking about New Year's Eve a few months before December 31st, because Jeff and I made our New Year's plans pretty early on, the second we found out the Timberfakes (Boston's Justin Timberlake cover band) were going to be playing the Middle East in Cambridge. We did the same thing last year, and knew it was a solid way to spend the last night of the year.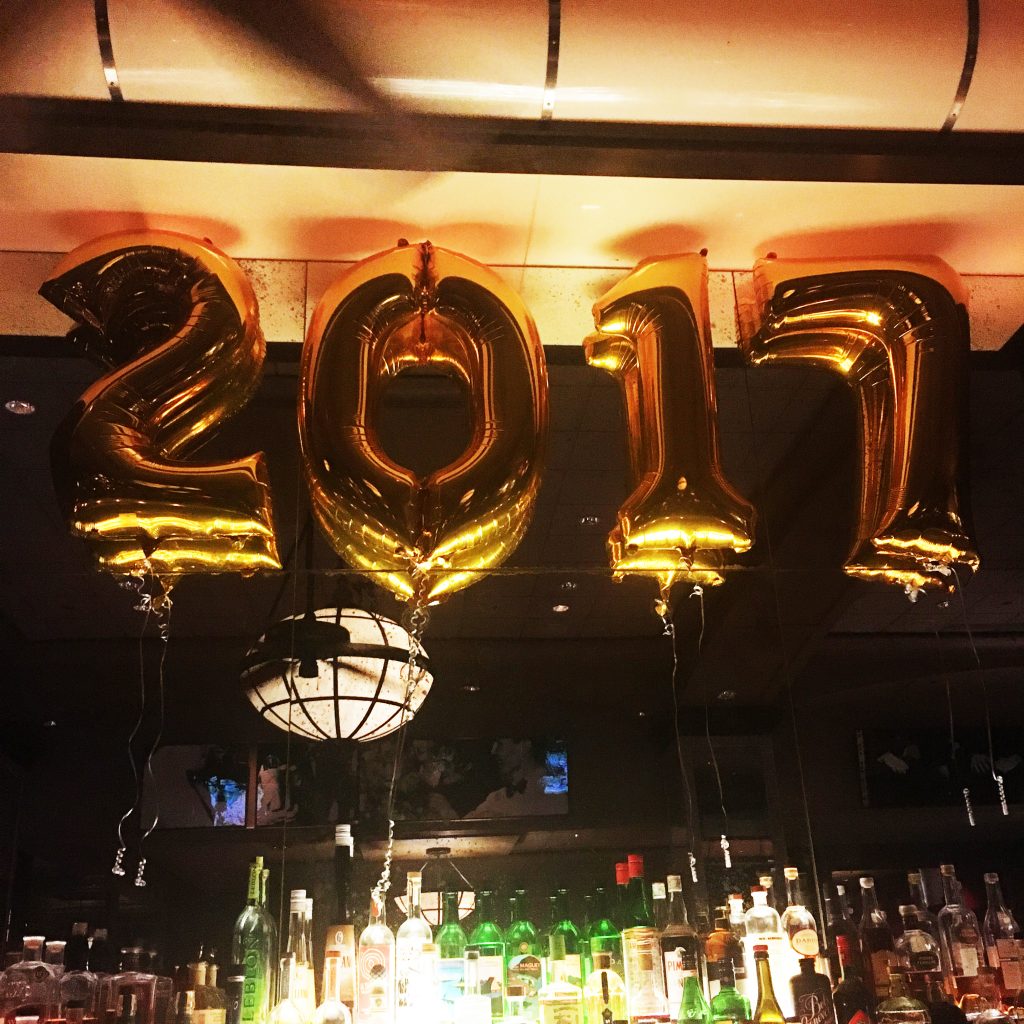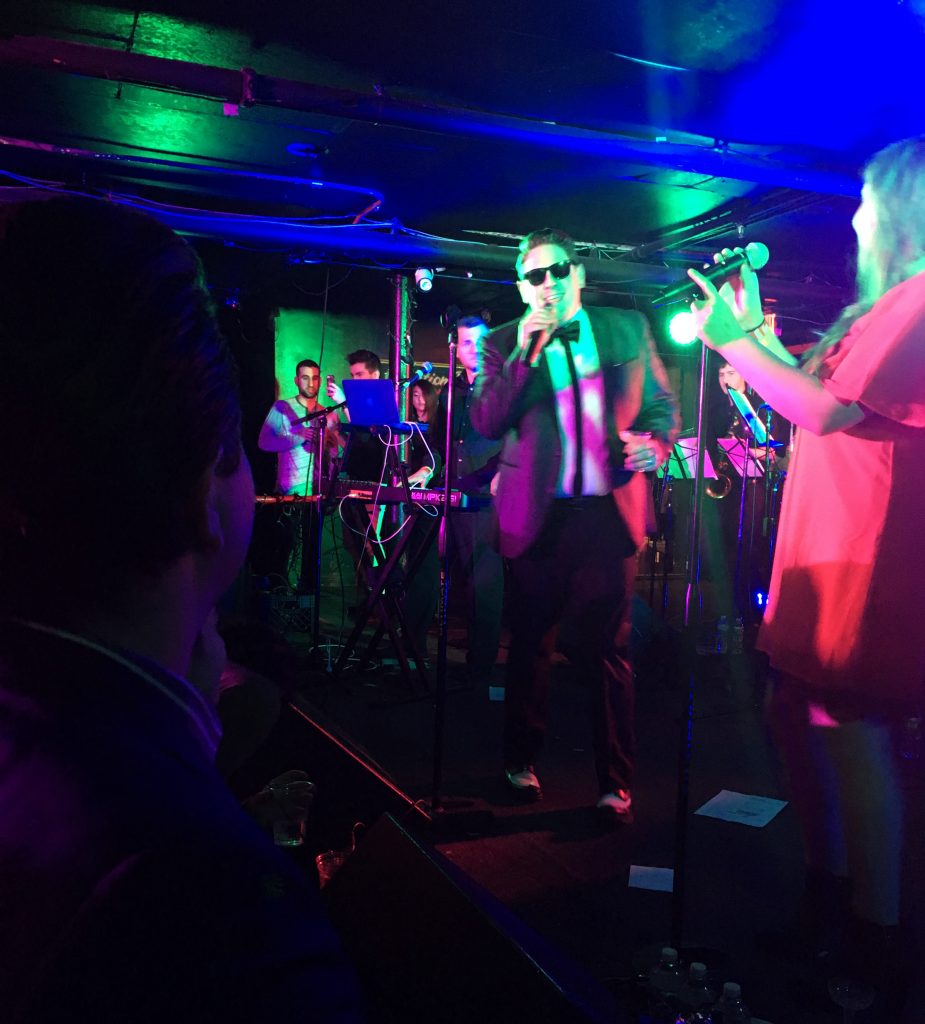 I love an excuse to dress up and wanted to look glamorous, but wasn't sure if I wanted to buy an over-the-top dress, because how often would I wear it again? Still, services like Rent the Runway have always stressed me out since whether or not a chosen dress will fit is always a gamble. So I Googled "dress rentals Boston" and what do you know, there is a dress rental shop called Best Dressed right here, with locations in Southie and Charlestown. I emailed the owners, sisters Vicky and Nikoleta Lirantonakis, and they were kind enough to invite me in to pick out a New Year's Eve dress.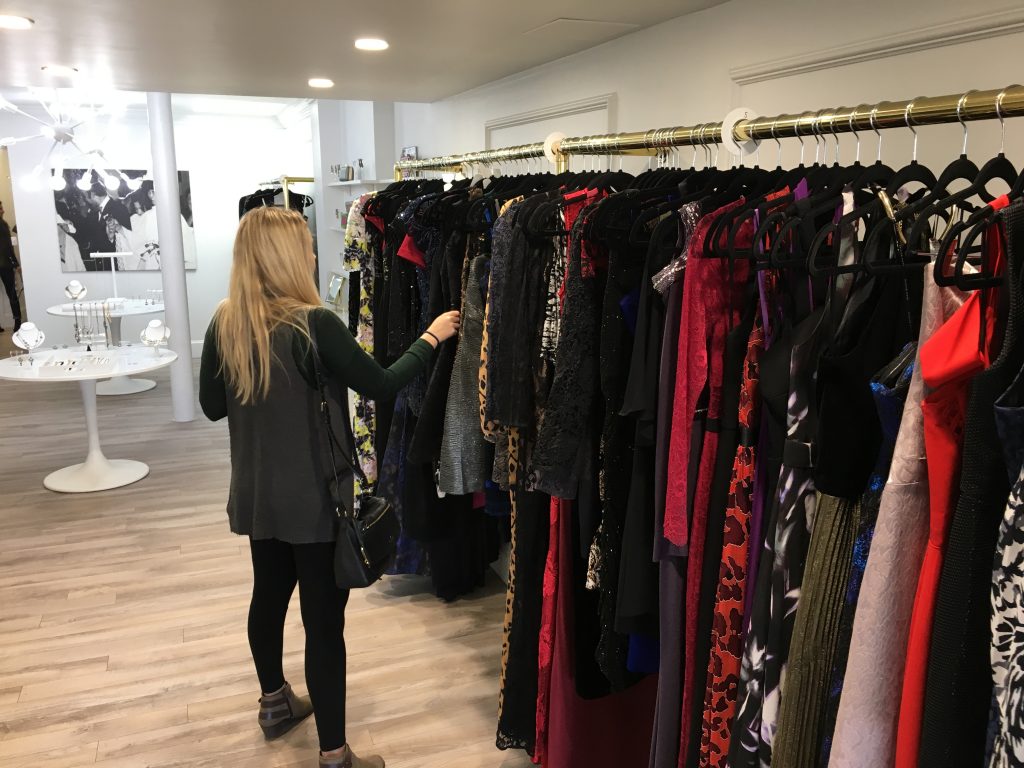 The Southie location is clean and chic, and the sisters offer jewelry and clutches for sale too. The dresses were incredibly organized, so it was super easy to shop by size. Vicky and Nikoleta were both extremely helpful, and one of them actually ended up suggesting my chosen dress to me; I never would have tried it on otherwise.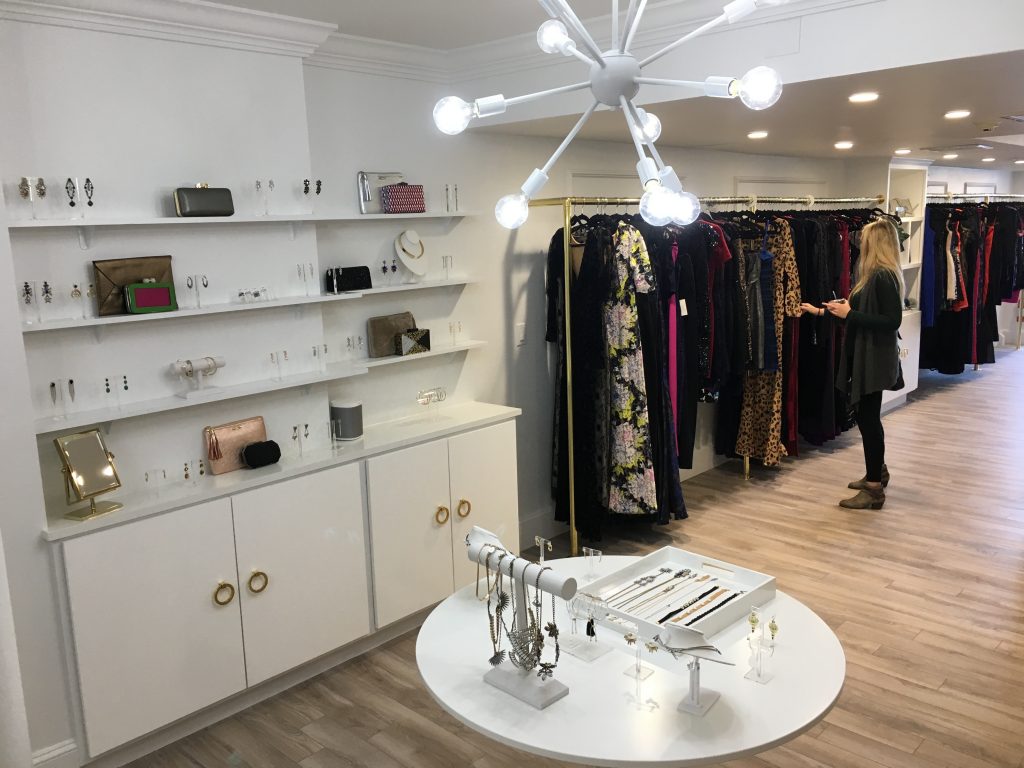 I tried on about six dresses (and two jumpsuits). There was another group of girls helping a friend pick out a dress too, and the vibe in the shop was very comfortable, like a bunch of girlfriends were out shopping together. I also loved that each dressing room came equipped with a pair of heels, so that I could see whether or not my dress would be too long with shoes on.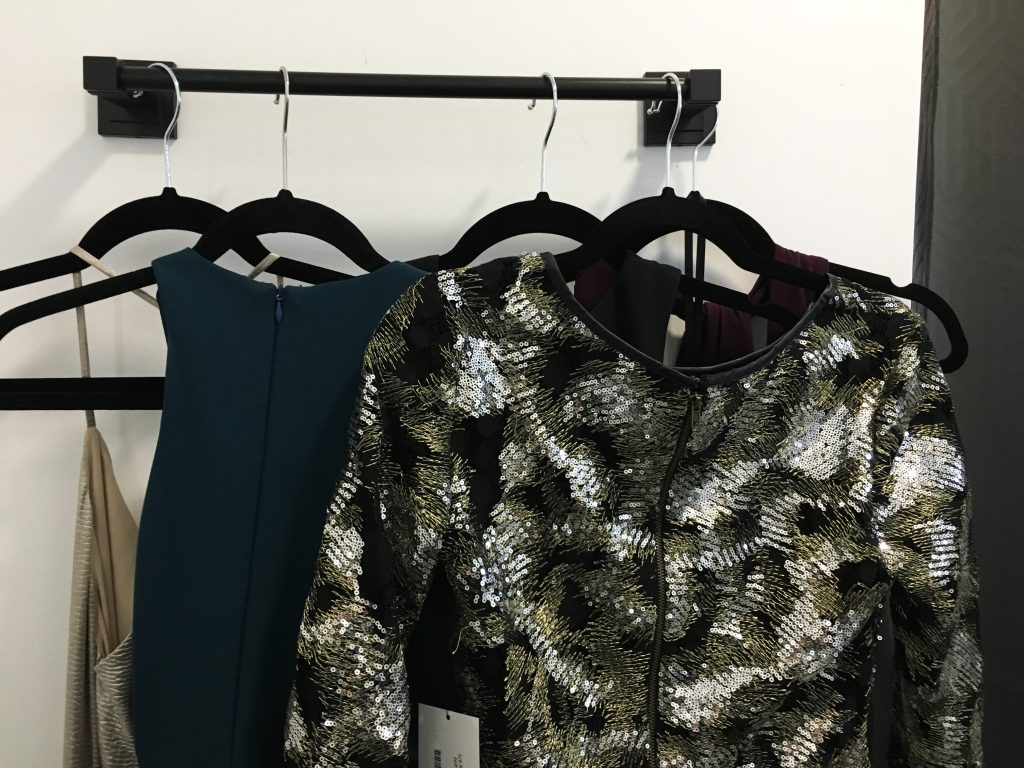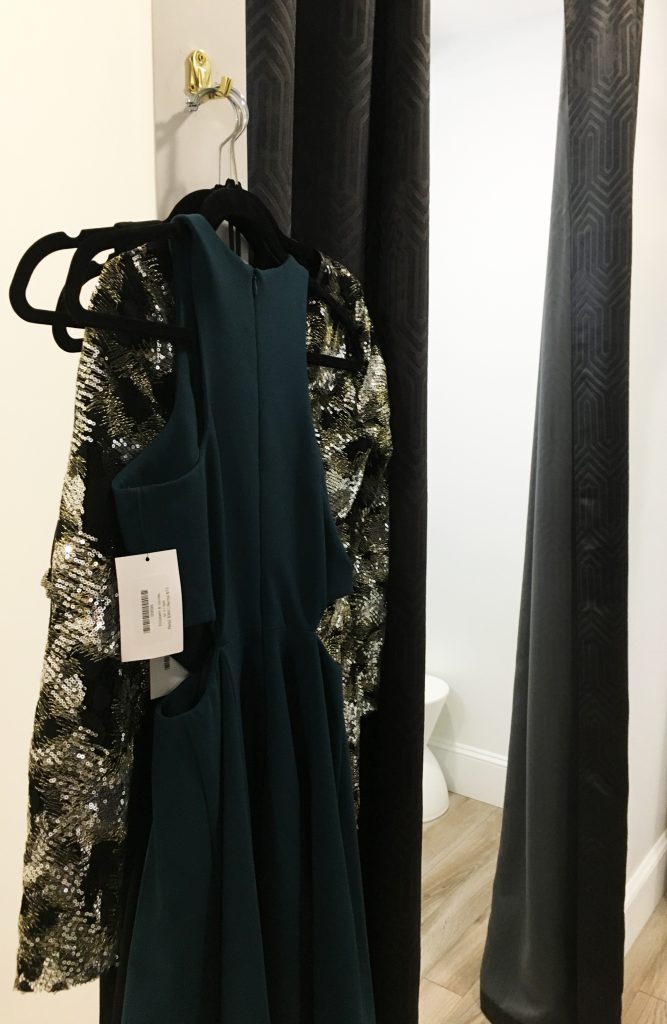 Once I chose my dress, Vicky and Nikoleta both offered advice as to what jewelry and shoes I should pair with it. They also offered to transport the dress to the Charlestown store so that it would be easier for me to pick it up once New Year's Eve came around. On the day of pick-up, the dress was ready and waiting for me as promised. I ended up deciding on a gold gown by Alice + Olivia. The style was one that I never thought I'd feel comfortable wearing, but as Jeff put it, the dress "fit like it was made for me".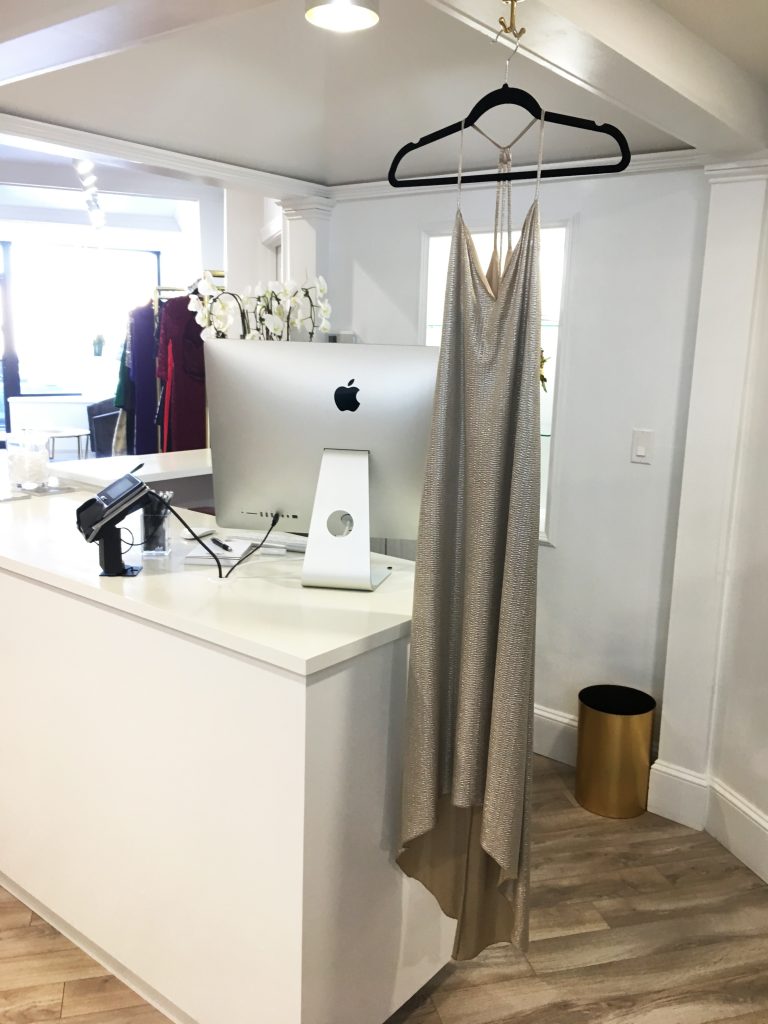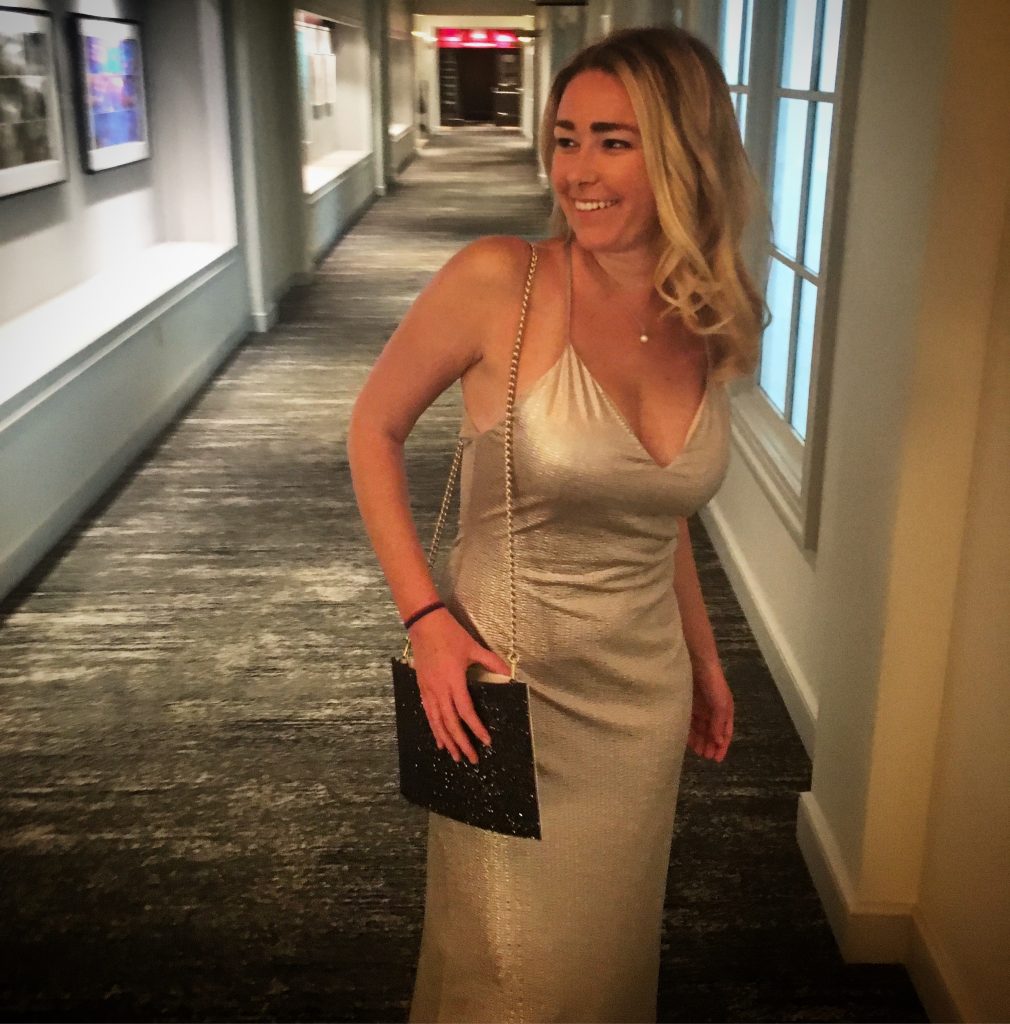 I rounded out my look with a blowout from Hairo on Newbury Street (they only charge $35 and have done a great job both times I've gone there), Steve Madden heels, and an adorable glittery Kate Spade bag that Jeff got me for Christmas. I felt incredible all night long and was so happy with the dress I picked.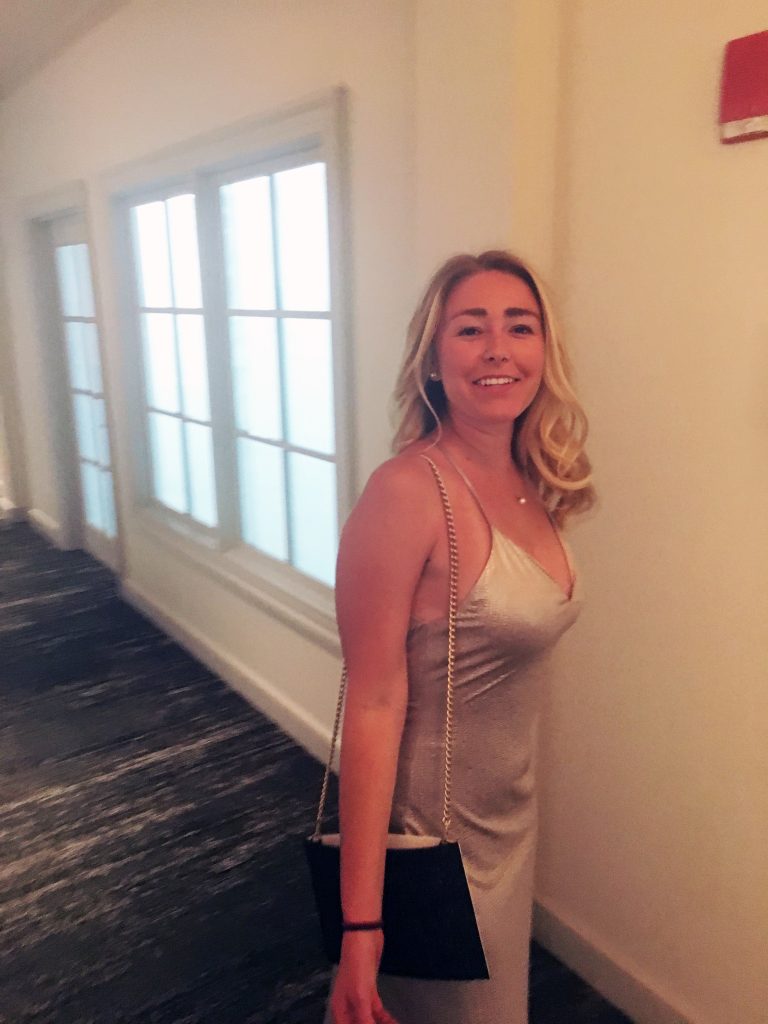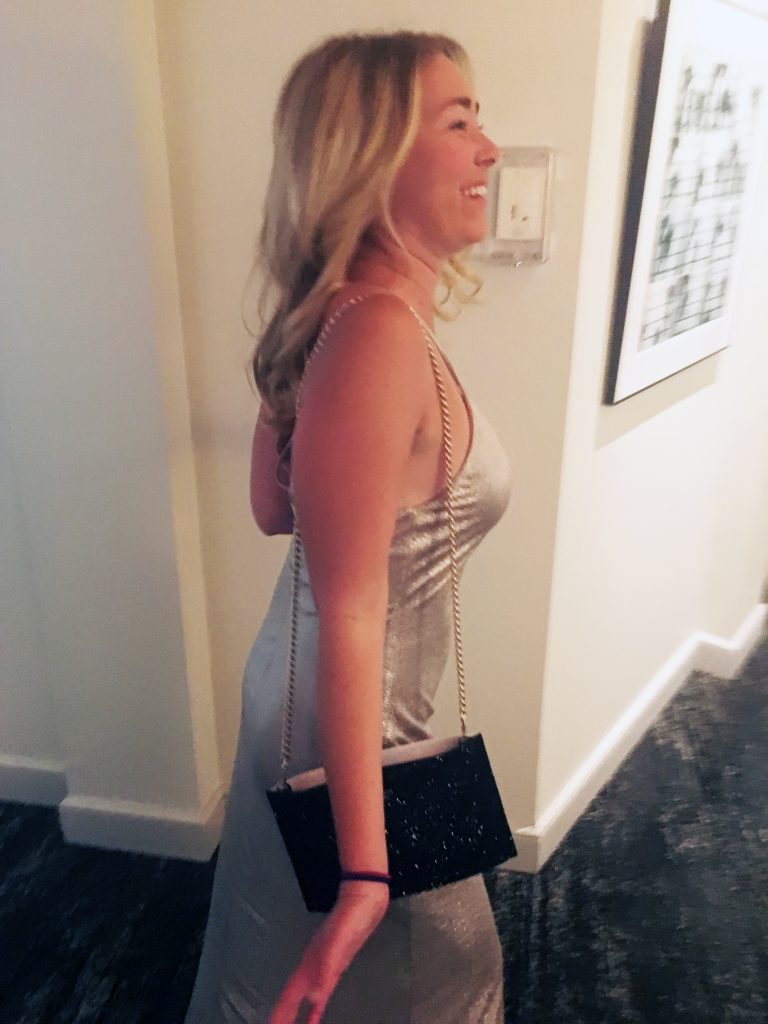 Returning my dress was simple. I took it back to the Charlestown location and, since they were closed, left it with the building's 24 hour concierge. I almost seriously considered asking Best Dressed if I could purchase the dress from them, but like I said at the start of this post, I'm not sure where or when I would wear it again. I'll leave it for someone else to enjoy, and know that for my next special occasion, I'll be back to Best Dressed to pick out the next look of my dreams! Want to try Best Dressed for yourself? Mention this post in store and you'll get 15% off your first rental!
Have you ever visited a dress rental shop? Do you ever utilize dress rental services that don't let you try on in advance, like Rent the Runway?