Latest Boston Eats & Sips
It's been awhile since my last round-up of awesome food and drink I've had lately in Boston! But that doesn't mean I've been short on items to share. In fact, I've just been short on time to do so because there has been so much to taste these days. My Restaurant To-Do List never ceases to grow, and neither does the list of spots I hit up regularly. Here are some eats and sips I've tried recently, at restaurants both old and new.
The Jesuit @ Ruka Restobar
Ruka Restobar, located inside the Godfrey Hotel in Downtown Crossing, is from the same folks behind Yvonne's and Lolita. While the food hasn't necessarily been calling my name (just not my type of cuisine), the creative drink menu is right up my alley. Upon visiting the bar area with some coworkers, I immediately noticed a beautiful drink being served in some of the coolest glassware I'd ever seen. I knew I had to try it.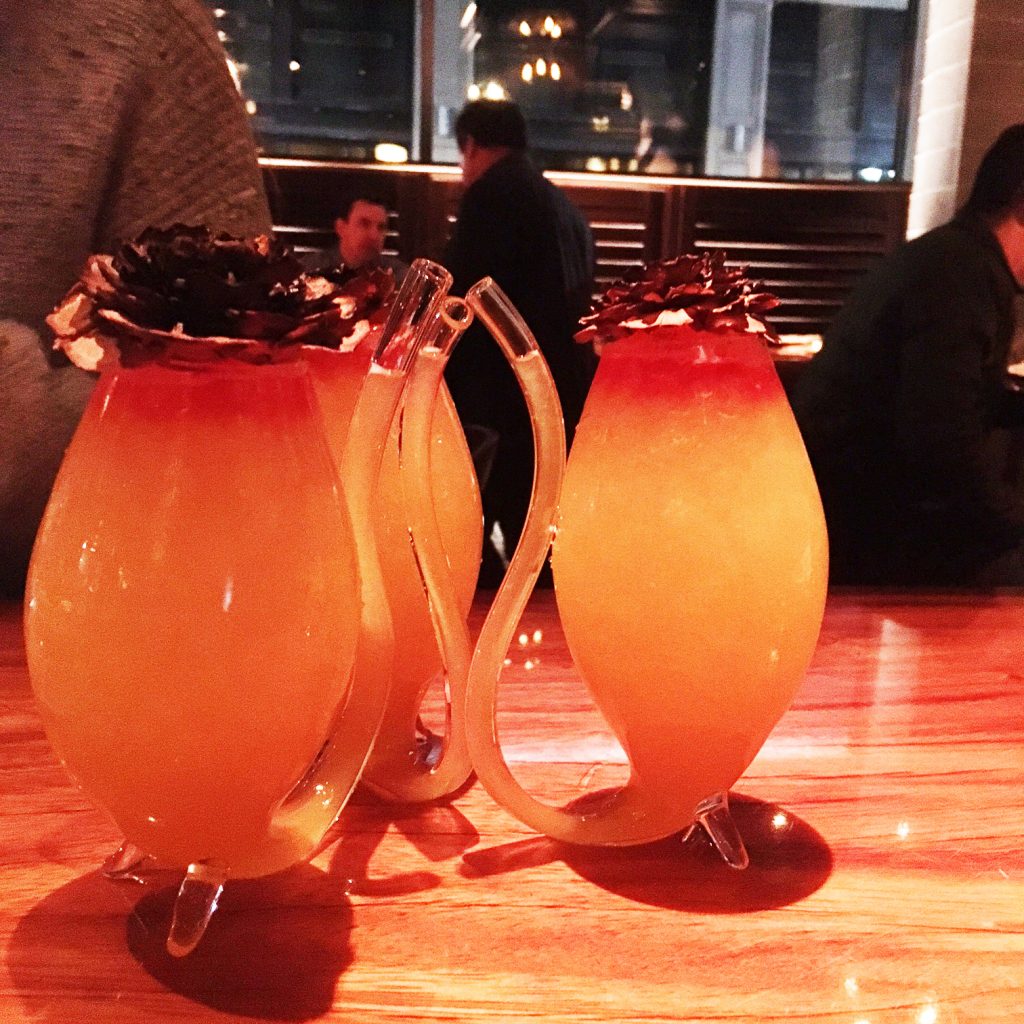 Unfortunately Ruka's menu is not available on their website (a pet peeve of mine), so I can't tell you what was in the above pictured drink, dubbed The Jesuit. But I can tell you that it went down waaaaay too easily, tasted fantastic, and was being ordered by every other table. In fact, our waitress had to swing by and apologize for a slight delay caused by the fact that clean glassware was scarce, due to the drink's popularity. I hope to go back to Ruka to try more of the cocktail menu, including a cocktail that is presented as a potted plant. My only complaint is the fact that the drinks are on the expensive side, but for the craftsmanship and ingredients that go into them, that isn't too much of a surprise.
Brussels Sprouts Pizza @ Brewer's Fork
I have sung Brewer's Fork's praises before, but they deserve another mention for the special pizza I had there this week – a pie topped with shaved brussels sprouts, roasted apples, bleu cheese, and bacon. It had been way too long since I had brussels on a pizza (I miss you every day, Krust) and this combo did not disappoint. I can't recommend Brewer's Fork enough, especially when other Charlestown spots like Monument and Warren Tavern are way too packed.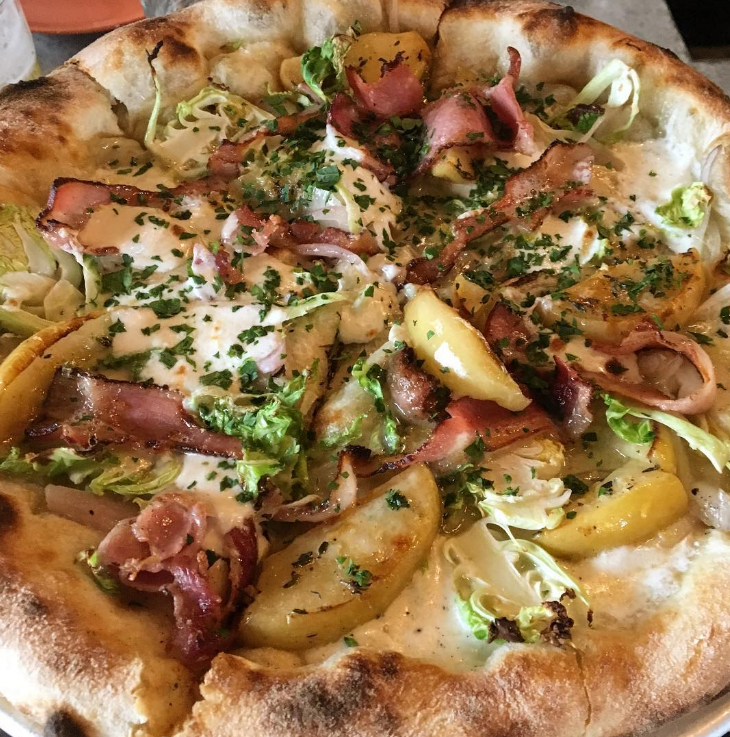 Michael Bivins @ Loco
I'm not usually a tequila drinker, but Loco changes that fact every time I visit. Lately I'm loving their Michael Bivins cocktail, a super-refreshing mix of strawberry tequila, aperol, lime, mint, and agave. It's a good thing this isn't available by the pitcher, because I'd be done for.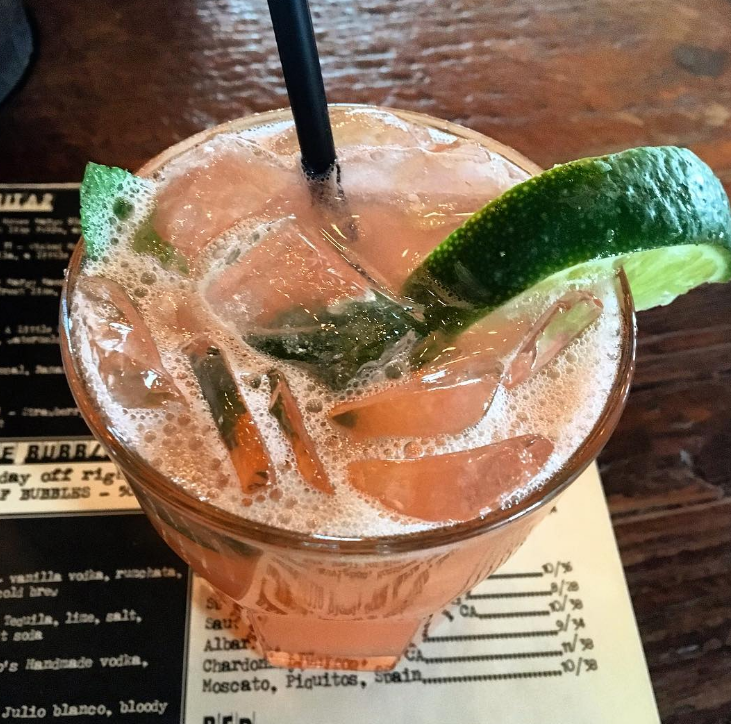 Melanzane Affumicate @ Piattini
Piattini, located on Newbury Street, is one of those spots I remember walking by many times, even before I lived in Boston, without ever going inside. They had to close for renovations not long ago, but recently re-opened with a new spring menu. I was fortunate enough to attend a preview dinner, and was very impressed by what I tasted! The below pictured first course, melanzane affumicate, consisted of fried eggplant, smoked mozzarella, a sundried tomato cream sauce,and truffle oil. I could have just eaten that as my meal, it was so flavorful and hearty – despite the absence of meat.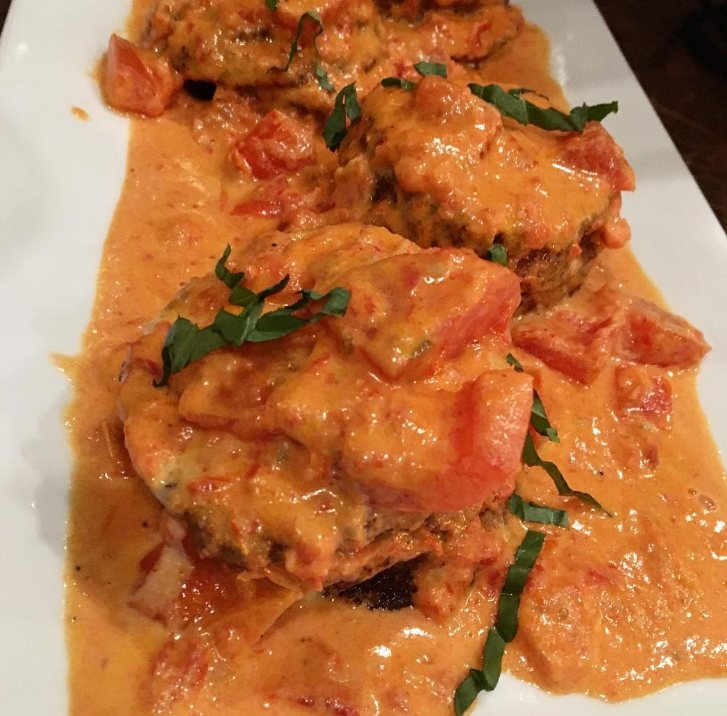 At the preview dinner we also tried cheeses, salmon over a potato cake (to die for), and flourless chocolate cake. Each course was paired with a wine from Piattini's own house label. My favorite, unsurprisingly, was the Montepulciano d'Abruzzo. Customer demand for these wines has been so high that the owners are working on a plan to get them distributed into some local stores. If you're like me and have walked by Piattini many a time without ever going in, I highly suggest you change that and pay them a visit, especially when their patio opens!
Bonus: New Favorite Cracker
I always make sure to have crackers in my pantry, because I never know/always know when a cheese craving is going to strike! While I try my hardest to live a life free of calorie counts, I also know that it's hard for me to stop eating crackers once I open a bag. So I always try to look for the varieties that have as many crackers in a serving as possible (because who only eats five crackers?!).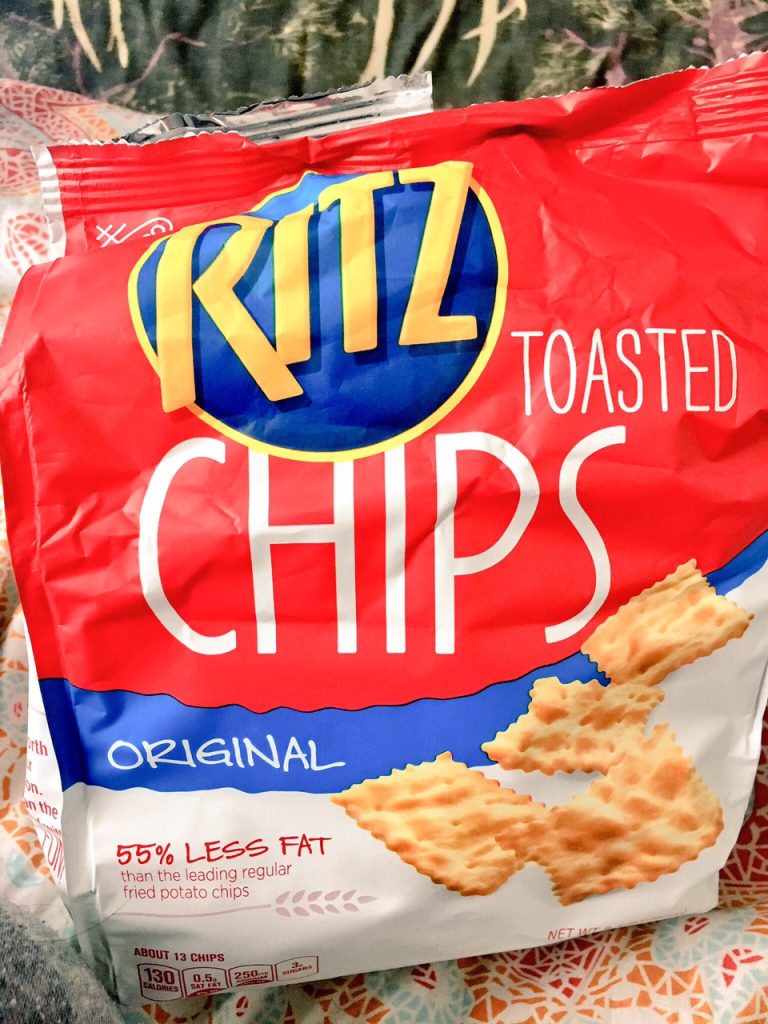 I've found a new favorite higher-serving-count cracker, Ritz Toasted Chips. There are 13 in a serving, but these guys are a very decent size. The Original flavor is the perfect amount of salty, and they're sturdy enough to be spread with brie without cracking (very important).
That's all for today…I hope that some of these suggestions help you make your weekend plans!
What are some tasty eats and sips you've tried lately?