What I'm Loving Lately #2
The first thing I'm loving lately is the fact that summer is finally here!!! Of course my car and apartment A/C both broke when we entered a legitimate heat wave, but one is fixed and the other is close to being fixed, so I'm staying positive. Mild temps are on the way too, and I'm hoping for another sunny weekend so I can spend as much time as possible outside.
Anyway, let's get to the rest of what I'm loving lately.
Trillium Beer Garden: I visited with Jeff and my brother the first weekend they opened on the Rose Kennedy Greenway and loved it! I also like that they offer local wine in addition to beer. The food trucks are a huge plus too…I enjoyed a huge burrito after this picture was taken.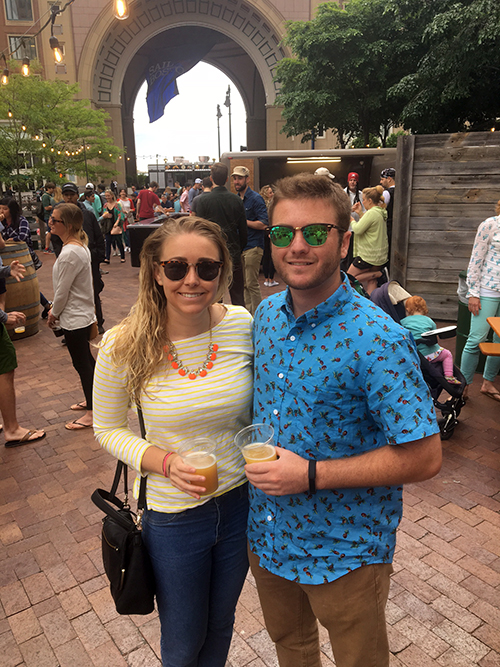 Nightshift Brewing Shark Jumper IPA: Speaking of beer, we tried quite a few during my brother's visit. After the beer garden we went over to Nighshift in Everett, which has been one of my and Jeff's favorite spots for awhile. I fell in love with their Shark Jumper, an IPA infused with Meyer Lemon. Super refreshing and the perfect summer brew.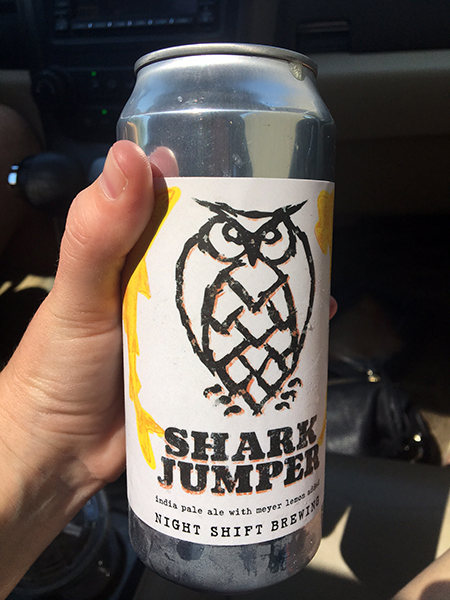 Getting My Hair Did: Okay, I actually hate getting my hair done because I hate sitting still for too long. But I got a much needed cut and color last night from my go-to hair dresser J of Salon Roffi on Newbury Street. It feels great to be blonde again.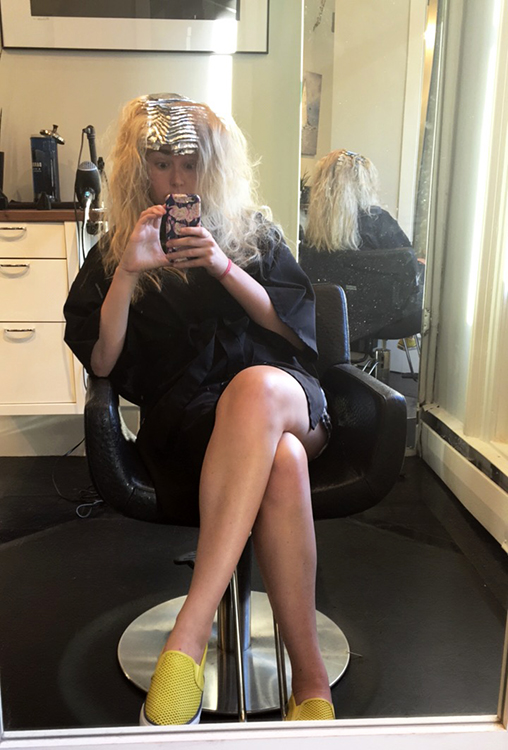 I'm also obsessed with the Sperry slip-ons in the above photo. I got them on Rue La La and can't stop wearing them. Mine were on sale so they sold out, but you can find some other colors at full price here.
Donut Thursday: I fell off visiting Boston Common Coffee on Donut Thursday for awhile, but had to go back last week when I saw that they were offering a red velvet flavor. I adore red velvet and this donut did not disappoint. However if they wanted to fill it with cream cheese frosting next time, I would not be opposed.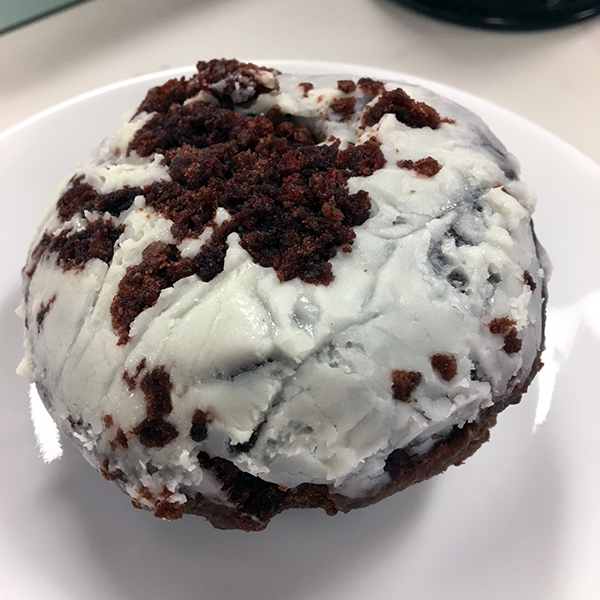 HelloFresh: I honestly have always been kind of weirded out by meal delivery services. Getting food like meat and fish delivered to my door just seemed unnatural. But I went to my friend Kaitlin's house recently to have dinner, and she made us a HelloFresh meal. I was shocked by how delicious it was, and the portion size was perfect. Thank to a discount she sent me, I tried it for myself this week. So far I have only had one meal, but I was ridiculously impressed. The cornmeal crusted catfish with roasted broccoli and jasmine rice got the stamp of approval from both myself and Jeff. I can't wait to try more meals this week!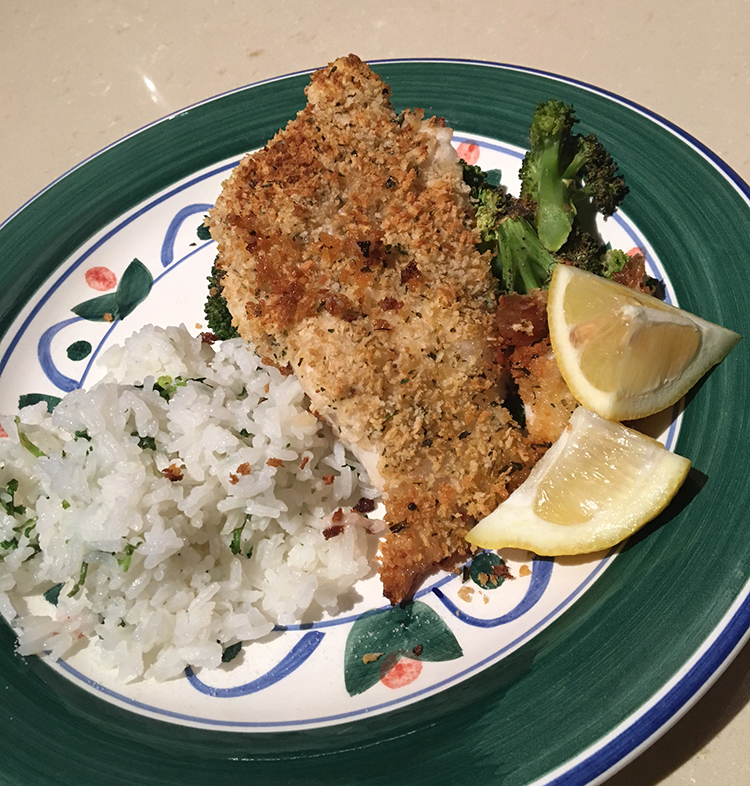 Cheesy, Cheesy Goodness: Usually when I visit The Automatic in Cambridge, I get their flat patty burger. But I went for dinner last Friday with my friend Kelly, and we decided to venture to other parts of the menu and try the Baked Gouda. Any plans we had to order something for dinner flew out the window when this huge skillet of cheesy goodness arrived at our table. I may have had a stomach ache after eating this, but it was so very worth it.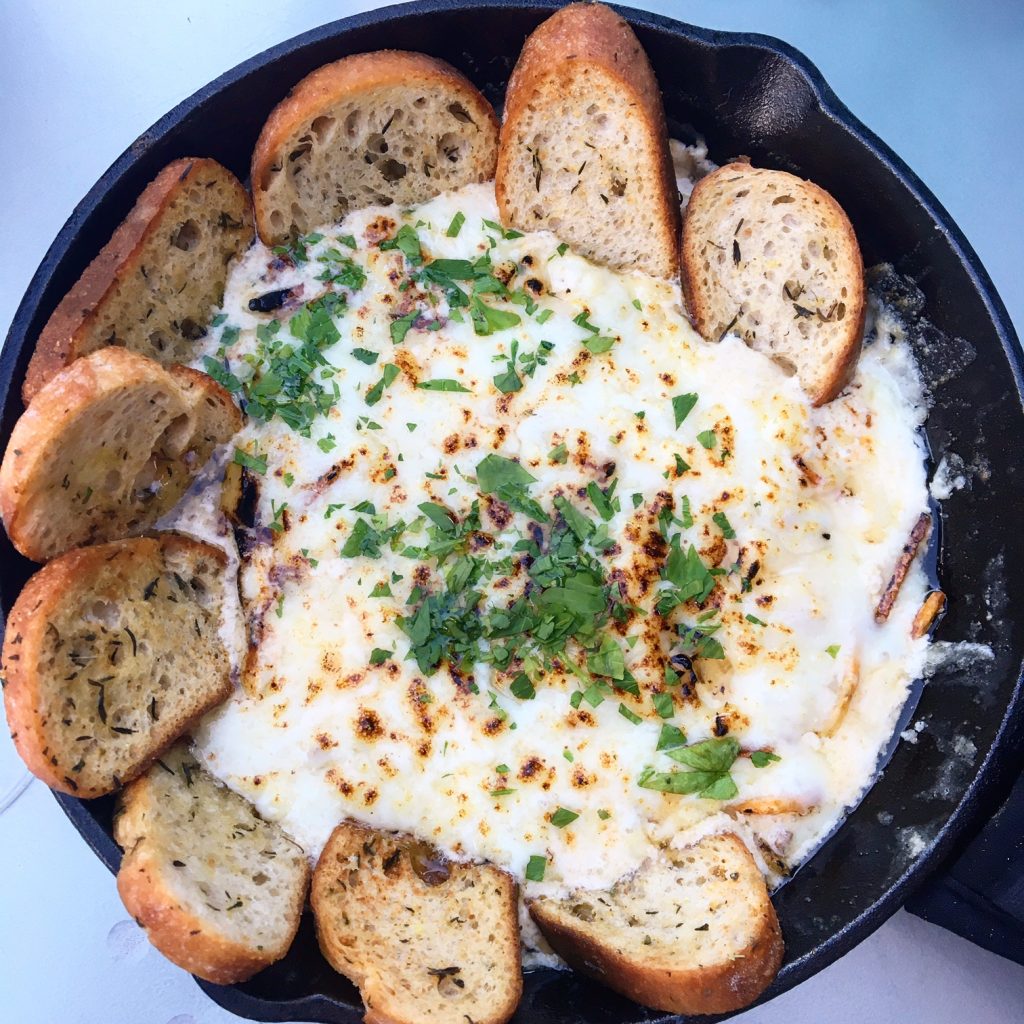 Heritage Dinner at Babbo: I recently had the chance to attend a really cool event at Babbo in the Seaport. Babbo, SRV in the South End, Moody's in Waltham, and Heritage Foods partnered to put on a fantastic multi course dinner that highlighted Heritage Foods' mission:
Heritage Foods USA, based in Brooklyn, NY, is a farm-to-table online butcher dedicated to supporting family farmers raising livestock with old-school genetics on pasture. These farmers cannot rely on the commodity market for sales because their animals take too long to grow. Turkeys, pigs, lamb, goats, chickens, ducks and geese are all purchased nose-to-tail and sold online in cuts to customers in all 50 states as well as 130 of America's best restaurants. Heritage genetics are famous globally for their gastronomic attributes and ours are raised with no antibiotics, using traditional farming methods.
Everything Jeff and I tried was incredible, including the wine and beer pairings, which included a Nighshift beer and pizza combo! If you haven't been to Babbo yet, I recommend checking it out. I hear sometimes Mario Batali himself is in the kitchen!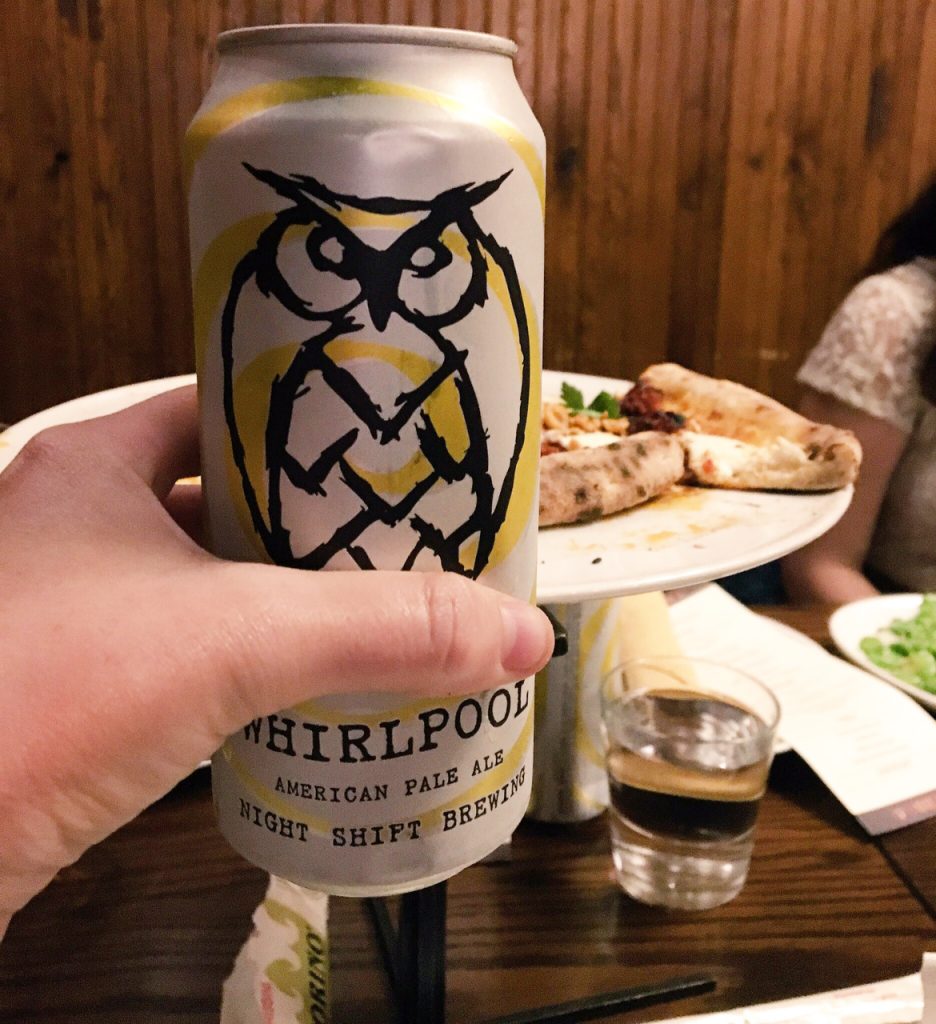 Now it's your turn…tell me what you're loving lately!