MIMM: Elvis Duran Show in NYC!
Man oh man! I am very thankful to It's Only Natural for helping me spread the word about my gift card & cookbook giveaway – after they posted it on their Facebook page, I got tons of last minute entries! Oddly enough though, the winner was an early entrant – lucky #4!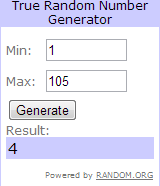 Congrats to my vegan friend Sasha. She has never been to ION before and I know she's going to LOVE it! She also will be graduating from college this month so the cookbook is perfect for her as she embarks on post-college working life!

Thanks to everyone who entered and I'll see you at ION this summer at their weekend patio parties, yes?
Last Tuesday 4/30 I had the most marvelous opportunity ever – the chance to bring my blend Kaitlin with me to NYC so we could visit our favorite morning radio show, The Elvis Duran Show, at the Z100 Studios! I still remember the first time Web Girl Kathleen, the show's web girl, tweeted me saying she liked my blog. Who knew that eventually she'd be sweet enough to extend an invite to me to come and tour the studio!
Marvelous is…Kaitlin having me to stay over the night before our trip to make the morning commute to the city easier! I was thankful to have her to guide me on how to "train" in. Apparently in the 203 one does not say "take the train", one uses "train" as a verb!
Marvelous is…getting a full tour of not only the Z100 studios, but also some of the other radio stations in the building!
Marvelous is…getting to watch Elvis and the rest of the crew do the last half hour of the show! Though we didn't get a chance to meet him, we were able to meet everyone else, and they were nothing but kind and chill. That's why I love the Elvis Duran Show – everyone is so real and genuine.
Marvelous is…finally getting a hold of Max after many minutes spent coaxing him to get near Kaitlin and I. I'm surprised she didn't try to run out with him!
Marvelous is…the crew's positive reactions to our Hello Lady tees for Breast Cancer Awareness! HELLO LADY is a commonly used phrase on the Elvis Duran Show and I could never get sick of it.
Marvelous is…finally getting to meet Web Girl Kathleen in person! Hooray for Twitter friends – everyone knows I love them!
Marvelous is…seeing that everyone gives Skeery a VERY hard time for not much reason – he was so not a creep to me! 😛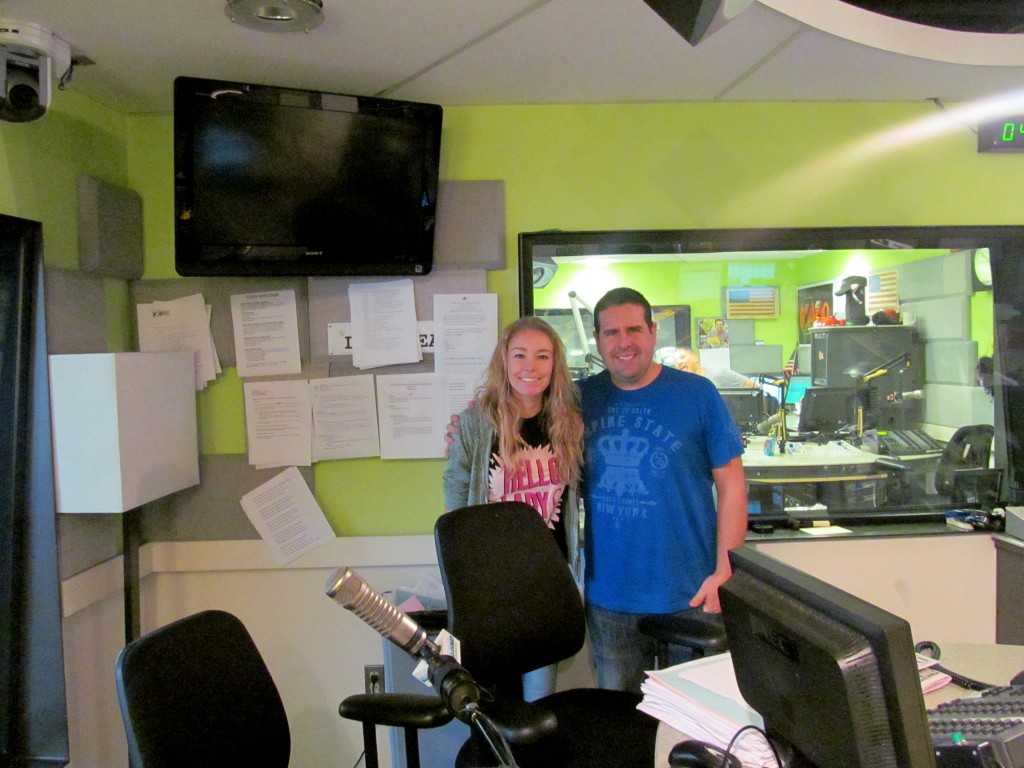 What a marvelous, magnificent day. Kaitlin and I had so much fun hanging out with the crew and truly appreciate our special opportunity. It's not every day – or often any day – that we get to meet the people who talk to us through our car radios (or iHeartRadio iPhone apps!) every morning. Thank you Kathleen for having us and for the rest of the Elvis Duran Show for being so hospitable!
And now it will be marvelous if I can finish my MBA capstone assignment (due tomorrow at midnight) so that I can tell you all about the rest of my fun day in NYC. Of course I made the most of my time there! That'll have to wait though – school and work await me.
Do you listen to the Elvis Duran Show?
Have you ever had the chance to meet any radio personalities?