Man oh man! I am very thankful to It's Only Natural for helping me spread the word about my gift card & cookbook giveaway – after they posted it on their Facebook page, I got tons of last minute entries! Oddly enough though, the winner was an early entrant – lucky #4!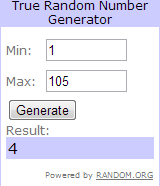 Congrats to my vegan friend Sasha. She has never been to ION before and I know she's going to LOVE it! She also will be graduating from college this month so the cookbook is perfect for her as she embarks on post-college working life!

Thanks to everyone who entered and I'll see you at ION this summer at their weekend patio parties, yes?
Last Tuesday 4/30 I had the most marvelous opportunity ever – the chance to bring my blend Kaitlin with me to NYC so we could visit our favorite morning radio show, The Elvis Duran Show, at the Z100 Studios! I still remember the first time Web Girl Kathleen, the show's web girl, tweeted me saying she liked my blog. Who knew that eventually she'd be sweet enough to extend an invite to me to come and tour the studio!