Fashion Friday: LaMaLu Boutique Giveaway!
I received a bracelet to review and this is not a compensated post. Thoughts and opinions are my own.
I am at work today – are you? Oh, you are? So you also a) are stupid enough not to take today off and/or b) don't have enough vacation time to take the day off? I'm mostly b,but a little bit a. If you're at work, I hope a giveaway will cheer you up!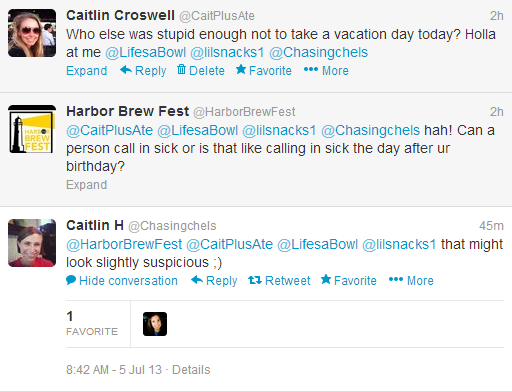 I've always wanted a starfish bracelet. Okay, that's an exaggeration, but I've wanted one for over a year now. The problem was that I kept seeing them in stores priced as high as $45…and the cheapest I could find was about $25. I'm a Forever 21 prices girl so despite my desire for a starfish bracelet, I never purchased one.
Then Lauren (newly engaged by the way!) came along and asked me to review her new venture, LaMaLu Boutique. I went onto the site to pick out a piece of jewelry and wasn't sure what to choose! So many cute choices…but then I laid eyes on this beauty.
My chance to own a starfish bracelet had arrived! And okay, I got it for free, but I honestly would have purchased this if I'd seen it in a store because it's priced at just $14 – by far the lowest price I have seen by far! Shipping is $8 flat rate which is a bit of a bummer. I hate paying shipping costs, especially when they are more than 50% the value of what I am purchasing! The more one purchases on LaMaLu the better deal the shipping is, but it's quite steep when purchasing something like this cuff. I honestly probably wouldn't have bought it with that shipping rate.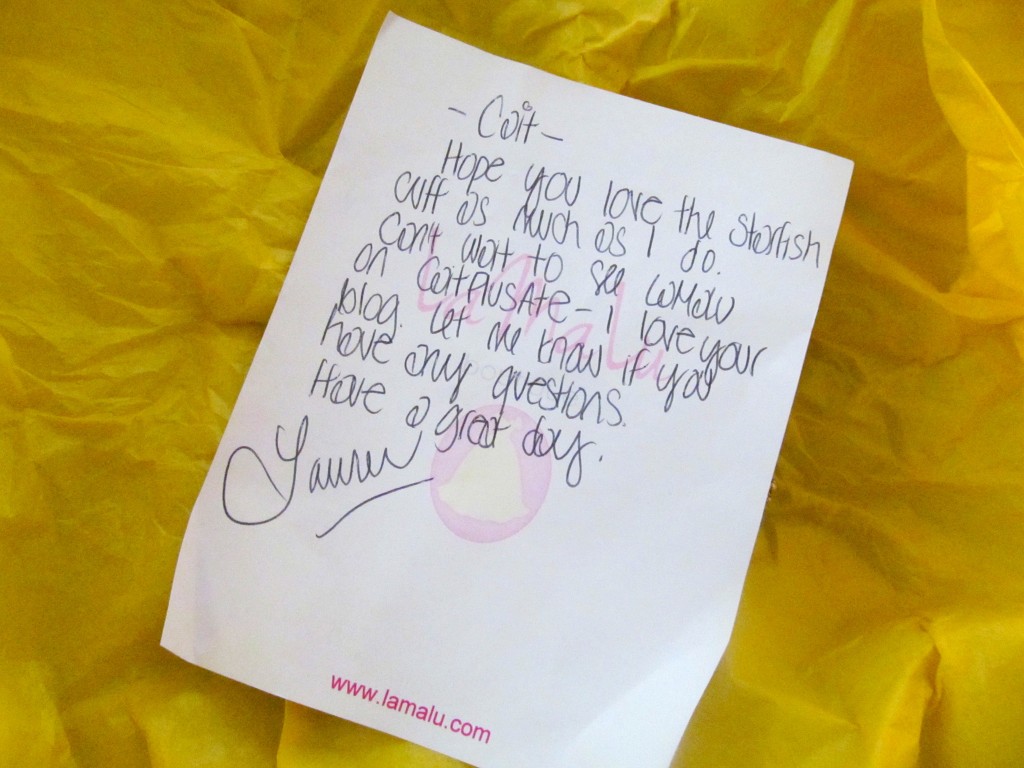 At first I was surprised by how much lighter and malleable the bracelet was compared to others I'd seen. Most versions I've tried on are heavier and not adjustable. The LaMaLu starfish bracelet is actually called a cuff and that makes perfect sense because the "legs" can be bent to fit snugly around one's arm. Which works great for me because I have always had what I like to call "spindly limbs".
On Wednesday I paired the cuff with Lilly Pulitzer printed shorts and got my prep on. My Instagram share of the ensemble was one of my most popular EVER!
I'm in love with my new starfish cuff and am so thankful to Lauren for giving me the chance to try out LaMaLu Boutique. She doesn't just have jewelry…she also sells dresses and tops. Nothing is over $50! There are many more items in the boutique that I'm coveting right now…
Promo Code
Lauren is offering Cait Plus Ate readers a discount of 10% off! Enter code CAITPLUSATE10 at checkout to take advantage. The code will be valid until 8/15/13 so you have plenty of time to use it.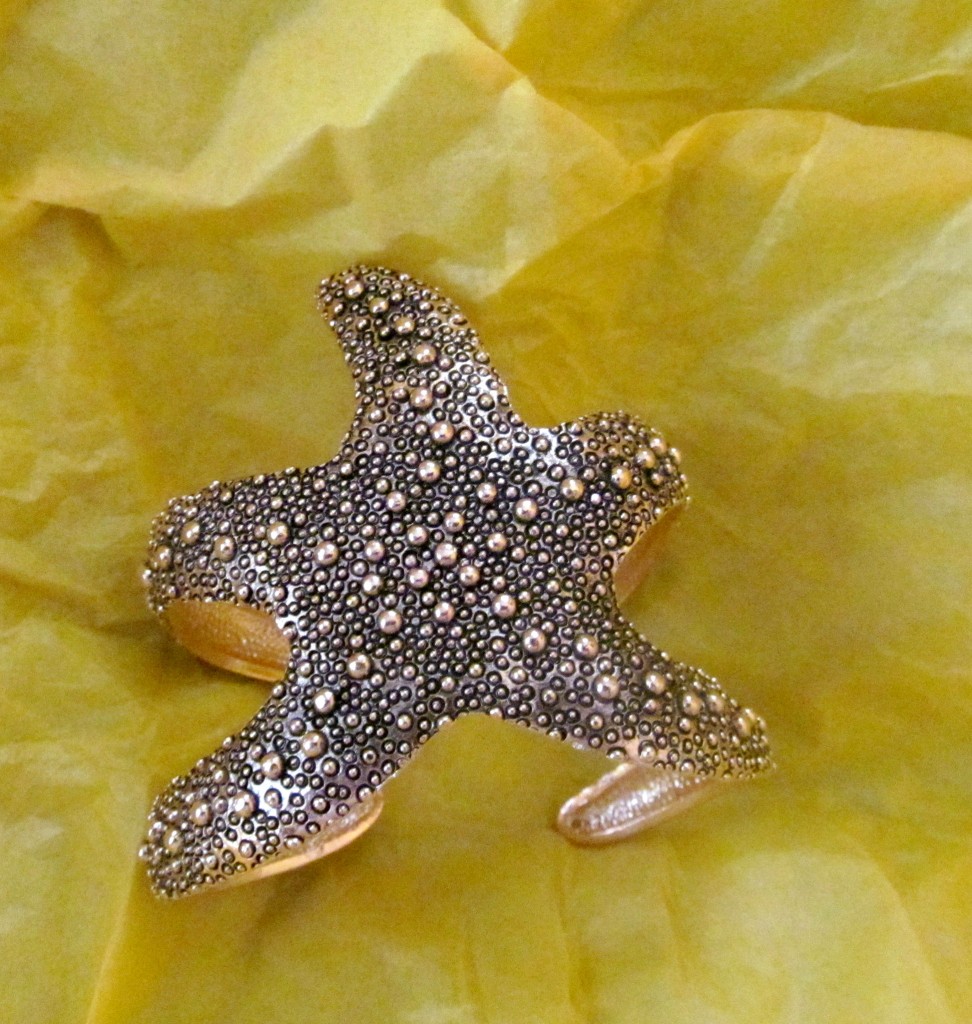 Giveaway
One lucky reader is also going to win a $15 gift code to use toward anything you'd like on LaMaLu! The giveaway is open to continental US residents only and runs until Monday 7/8/13 at 11:59PM EST. Please leave a separate comment for each entry method or multiple entries will not count:
Visit LaMaLu Boutique and comment telling me what you'd use the $15 toward if you won. (mandatory)
Follow @CaitPlusAte on Twitter and comment here saying you did.
Repin something from the Lauren's LaMaLu Pinterest board and comment here with the link to the repin.
You can also like LaMaLu Boutique on Facebook, though this is not part of the entry options, to get the heads up on special discounts and promotions. GOOD LUCK EVERYONE!