Friday Five: All the Topics
Thanks for the well wishes on my belated two-year blogiversary post yesterday! Your comments never fail to make me say "aw, shucks".
I have a thousand ideas for posts bouncing around in my head and a bunch of stuff to talk about so how about I just do a Friday Five? That way I can talk about five of all the things. Killing five birds with one stone, or five topics with one blog post for the PETA-members out there.
1. The Onyx Moonshine Gatsby Ball is tonight!
I go to a lot of events and I can't remember the last time I was this excited for one. Onyx is an awesome local company I have worked with since I started my blog and I was thrilled to be invited to their Moonshine Ball & Onyx 111 Infusion Challenge tonight at the Wadsworth Mansion at Long Hill in Middletown (where Kaitlin is getting married next year!). I've got a flapper dress and fedora packed to change into after the gym, and am ready for some yummy eats from Wood-n-Tap. Some great restaurants (Krust and Pond House Grill for example) are participating in the infusion challenge, which uses the newer Onyx 111 proof. I and other guests will get a chance to try and vote on the infusions, and local foodie judges will make the final decision as to which restaurant will be crowned champion! I am attending with Kat and am so excited to dance the night away!
2. Today is the last day of Weight Stigma Awareness Week.
I am hoping to write a more detailed post on this soon, because I have found through personal experience that there are plenty of unfair assumptions and stereotypes out there regarding people with eating disorders, particularly when someone is visibly underweight. For now you can check out some great articles about weight stigma here and here (both were sent to me in a recent NEDA newsletter). To me it makes sense that Weight Stigma Awareness Week comes from the Binge Eating Disorders Association, because any size person can have an eating disorder, especially one involving binge eating. Someone could suffer from binge eating and as a result be obese, while the next person suffering may also exhibit purging behaviors and therefore not visibly look like what one might picture a binge eater to look like. The bottom line is, as I have said in the past, you NEVER know someone's whole story. Not from one look at him or her, not from one Instagram, not from one tweet. Try to be aware of conclusions you may jump to based off your first look at someone, and consider other scenarios that may not be top of mind.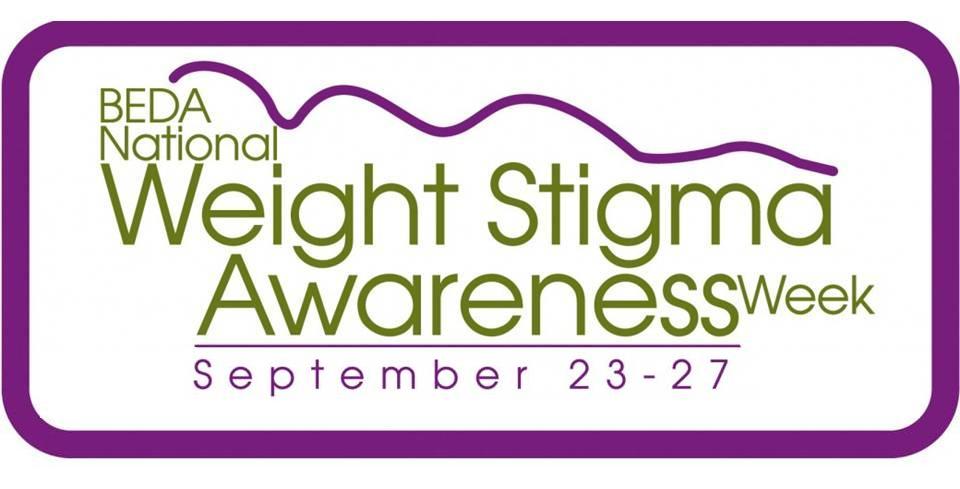 3. One week from today I will be waking up in Tennessee!
I leave Thursday afternoon for my annual trip to the University of Tennessee to visit my sister and attend a football tailgate and game! After a successful UConn tailgate this past weekend I am feeling way more confident that this year will go better than last, I will not let ED thoughts ruin my fun with family and friends, and I will make it to the game and enjoy myself and have the good long weekend that I deserve!
4. I may be missing summer but I'm so glad it's baby cabbages season!
I am seeing Brussels sprouts EVERYWHERE! On restaurant menus, in the store on sale (and therefore on my dinner plate twice this week and my lunch salads several times), and in awesome recipes. I can't get enough, except I can because my stomach can only fit so much of these fibrous balls of wonder. I am having dinner at Barcelona tomorrow night and despite the fact that I had some last weekend, you can bet I will be ordering their crispy Brussels sprouts, which are back on the menu!
5. I couldn't be more obsessed with the OneRepublic song "Counting Stars".
I became a fan during my freshman year of college in 2007 and to this day OneRepublic remains one of my favorite bands. I'm absolutely in love with the lyric "Everything that kills me makes me feel alive" and the rest of the song in general. Love a band that can hold my attention for as long as this one has!
That's all folks. Let's
get through this work day
(hey, it's almost lunch time!) and for me, the 30-minute StepMill session I have planned, so we can get on to the weekend!
Have you ever been to any sort of Great Gatsby or 20s themed event?
Have you ever personal experienced being stereotyped based on your weight?
How excited are you for the return of Brussels?!
Are you a OneRepublic fan?