Best of Each Month in 2013
Thanks for your feedback on yesterday's post about my 2014 New Year's resolution! I was hesitant to hit publish because I felt there were a few misconceptions you guys could get from the post. I do not think I'm ugly without makeup or my hair "done up", and I also didn't want anyone to think my resolution was vain. But this is my blog and it's my resolution so I shared, and I'm glad I did. It seems that those who commented get that it's about how I feel about myself, not how I look to others.
I have been debating for a few weeks now how I would recap 2013 on the blog. Last year I did a top 12 of 2012 but I really think it would be too hard to rank all the great stuff I got to do and the fabulous people I got to see this year. There is so much to look at in the year! So I decided to refine a bit and instead look at each month. I'm going to try my hardest to declare a favorite day/event/occurrence/etc for each and I'll end up with a list of twelve things, but to be honest I still won't do an accurate enough job of getting across how grateful I am for each and every person, place, or thing (noun?!) that made 2013 a year to remember.
January
The Mohegan Sun WineFest was a very special event for me! It was my second time there to help Mohegan promote the festival but this year I got to bring my foodie partner in crime Rachel. She got hooked and is taking her boyfriend back to this year's event! I also met Kaitlin in person for the first time, and we shared a hug that made her boyfriend (now fiance!) think that we had known each other for year's. It sure feels like it!
February
Spending time with my blends was a highlight of February. First Kaitlin came to stay over and I got to take her to a couple of my favorite spots! We also took couples yoga together, in honor of Valentine's Day.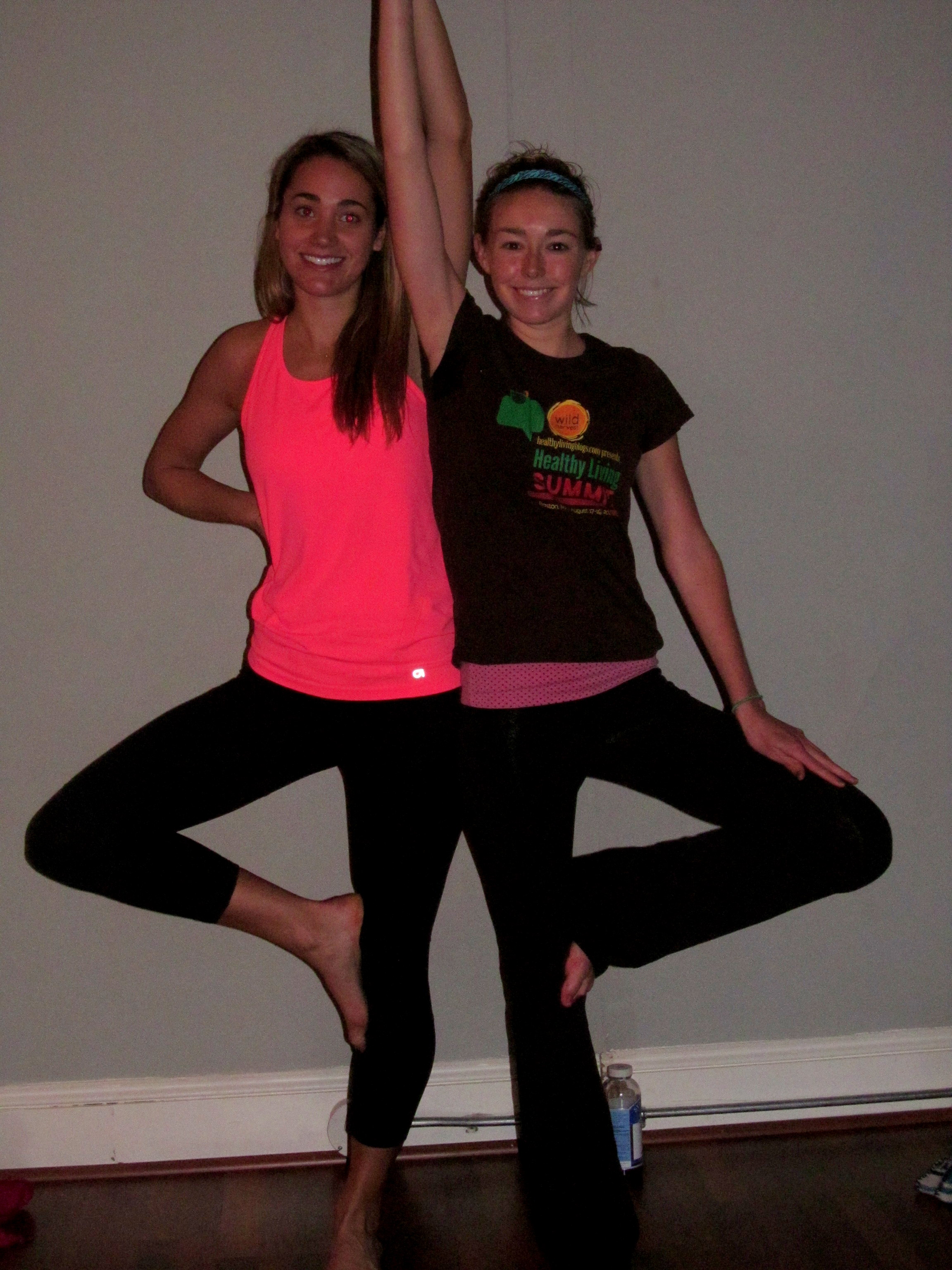 Later in the month I headed to StamVegas to visit Maria. She took me to a restaurant I'd been dying to try, we capped off the evening early and had froyo instead of after-dinner cocktails, and tried FlyWheel the next morning. Sounds like a dream weekend – for both of us!
March
Seeing my childhood best friend get married – the day after my birthday! – in Charlotte, NC and then heading to Florida for a week from there was definitely a great way to celebrate the start of my 24th year. Though I REALLY struggled with food/drink guilt after this trip, that doesn't take away from the great time I had during.
April
Judging in – and speaking at! – the Connecticut Historical Society's Cookoff was such an honor and I'm thankful to CHS for not only including me in the event but also making sure it would take place when I'd be in town and able to attend! I also ran into a couple of friends there that I see at many events, but best of all my mom came to watch me.
I could never let this post go by without also acknowledging the birth of Penelope, on 4/3! I'm so grateful to be able to have met this little girl from almost the day she was born and can't wait to watch her grow up.
OH I also got to visit the freaking ELVIS DURAN SHOW with Kaitlin in April. Honestly I'm so glad I'm writing this post because I keep getting more and more reminders of how freaking awesome my life is. I'm so lucky!
May
Though this month included lots of fun nights out, I'd be foolish not to give myself props and say…graduating from University of Hartford with my MBA and a 3.94 GPA!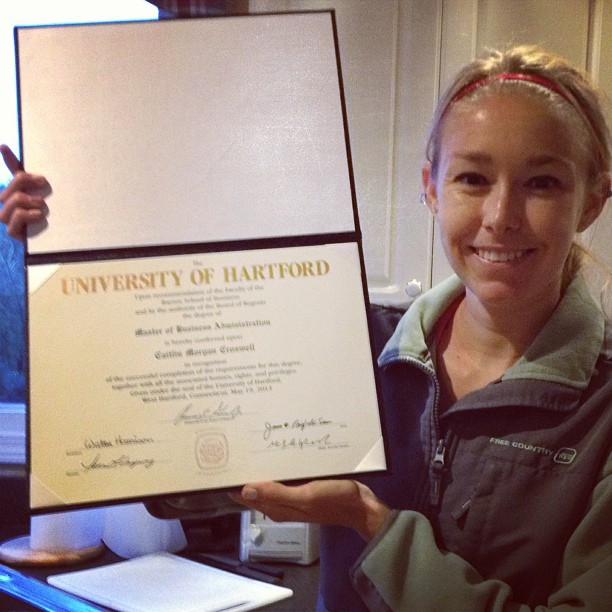 June
MGM Foxwoods Liquid Sunday was a blast! And not just because of the fact that I went with Rachel, ran into friends there randomly, didn't have to wait hours to get in, and ended up with nice weather and some free drinks. It was also a great day because I went outside of my box. Though I wouldn't want to spend every Sunday day-drinking by a pool, I did it and proved to myself that doing it once won't mean wanting to do so all the time.
July
No doubt the defining night of Summer 2013 is my favorite memory from July – just an absolutely amazing time dancing and drinking bubbly without a care in the world – but with so many friends – at Rooftop120.
However if I didn't mention my first ever trip to Saratoga, that'd be a mistake!
August
Oh my gosh it's so hard to choose a favorite of this month. I'm going to cheat and say Newport was the best part of this month; it's cheating because I went twice! But both trips – one with my fam and one with Rachel – were so special and I visited one of my favorite cities ever with some of the best people to visit them with. My family kept me chill for the first trip and I danced one evening away. The second trip was foodie-focused which is just the thing to do in Newport, and even resulted in me meeting some other bloggers – always networking. Plus I got to meet Alyssa and Sarah in person for the first trip, and made sure to see Sarah again for the second!
This month's honorable mentions include my second Max Chef to Farm dinner, attending Kaitlin's engagement party, and a special dinner out with my sister before she went back to school.
September
Another tough call; a lot of great stuff happened! But I have to go with the Onyx Moonshine Gatsby Ball, which to this date I still call the best event I have ever attended.
Honorable mentions go to getting on TV during my first-ever UConn football game, supporting a cause I believe in at the NEDA Walk, and seeing close friends in Boston. See, September was awesome!
October
Looking back I notice in October I did a lot of fun stuff like travel to Tennessee and attend the Real Art Ways Oddball, but much of that was accompanied by anxiety and guilt during and after the fact…some about calories and some about other mistakes I made. The event that I was most carefree and kind to myself for was the March of Dimes Signature Chefs Auction. It was so nice to help such a great charity, win my first silent auction item, see some of my favorite restaurant-friends, and share the evening with my dear friend Kaitlin.
November
My Nana Connie's visit to Connecticut was the most special and fun part of November! I got the chance to take her to a special restaurant, be with her on Thanksgiving, and introduce her to some friends. I can't wait to see her again and am always able to let go and just enjoy life when I'm with her.
December
Without a doubt, my week in Florida! I had so much fun spending the holidays with my family, my grandparents, old friends, and newer friends that are still just as special to me. I also compare that trip to the one I took there in March and though I enjoyed the same amount of workouts, food, and drinks in each, I realized I felt less guilty and was more in the moment for all of it in this trip. I've come a long way in 2013!
What a year it's been. 2013 brought me more opportunities than ever before and I owe a huge thanks to this blog – and its readers – for all of that. I'm so excited to see what 2014 brings and continue my journey to truly embrace all in my life that makes me so lucky.
What are some highlights of your 2013?