Marvelous Mohegan Trip!
Tonight is your last chance to enter my Nancy Rose Performance giveaway for a new workout outfit! Entries close at 11:59PM EST. Seems as if it's been eons since my last Marvelous In My Monday (MIMM) post. I haven't taken the time to sit down and write one since before all my holiday travels! But this past Saturday night certainly calls for a recap. My good friend Molly came home (we grew up a few houses away from each other) from Boston so we could spend time together in CT. Turns out my parents planned a spontaneous overnight at Mohegan Sun Casino for that very same evening…and they let us tag along.
We got ready in the hotel room and headed downstairs to grab a snack, since dinner reservations were late. I knew Molly would adore Tuscany and we had a cheese plate craving so we selected that as our first stop of the night. I had the Perfectly Pear Martini (Absolut Pear, Martini & Rossi Asti) which earned its name thanks to the bartender doing a great job of fulfilling my request for just the tiniest splash of sour apple pucker (it was supposed to come with more). Molly was pleased by her Rye Sour…and the prompt bread-and-dips (white bean puree and olive tapenade) service.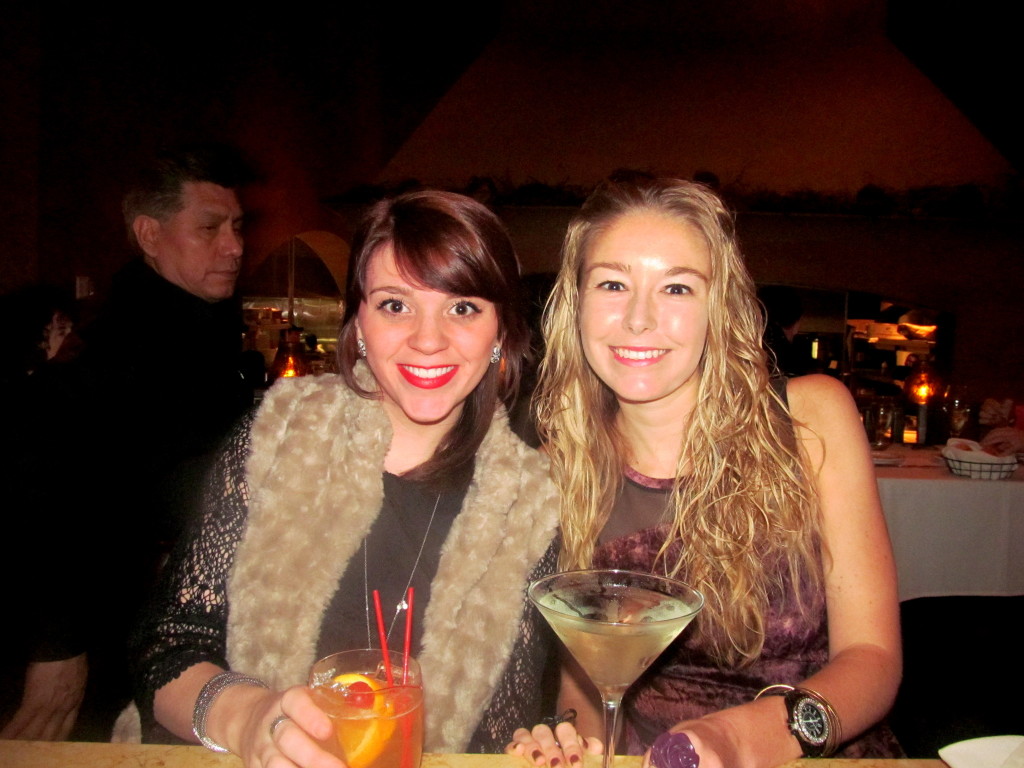 The antipasto snack was absolutely perfect – gorgonzola, grilled artichokes, prosciutto, fig jam, marinated zucchini, and whole grain mustard. And lots of that bread. My dad came to join us for some eventually!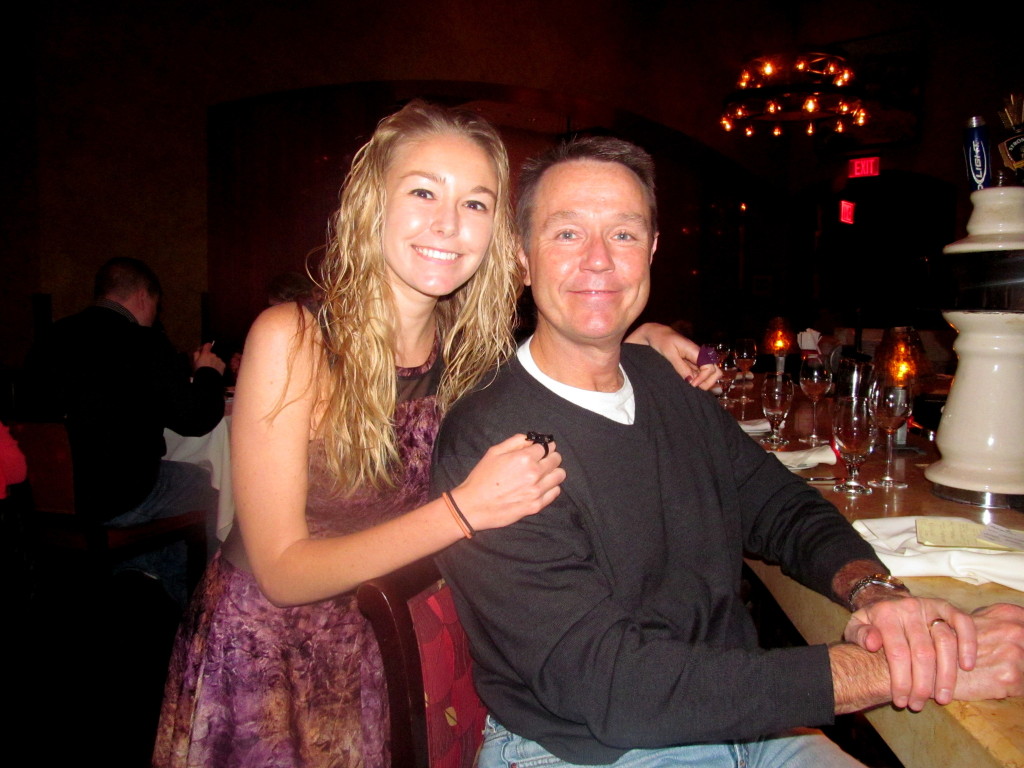 We hit the craps tables after that and I taught Molly how to play. So of course I lost my $20 and she doubled hers! At least we got free champagne out of it. I ended up finding out that my coworker Brenda and her fiance were at the casino for dinner, so we met up with them for a drink.
I selected Ballo for our dinner spot and family friends came to join Molly, my parents, and I. I loved the food last time I ate there and knew everyone else would too! The menu has something for everyone. Including BABY CABBAGES! I ordered a side of Brussels with honey and pancetta to go along with my roasted beet salad with sea scallops. I'm so glad I did! My greatest regret is that with no fridge in the room I couldn't take my meals leftovers home. Damn fiber filled me up and I couldn't finish!
After dinner we all wanted to dance – my parents included! But they didn't want to pay a cover, so Molly and I headed without them into Mohegan's newest club, Avalon. I wish we hadn't gone in and paid that money ($20 each!) because we ended up meeting up with my parents afterward at a cover-less dancing location, Landsdowne Irish Pub. Avalon was just too dark and the strobe lights were seriously ridiculous. Plus the bartenders were not happy about giving me free water. I refuse to pay $5 for a Voss, sorry!
Dancing at Landsdowne was way better – not too dark, less weird remixes, and of course my parents made it all the more fun.
Eventually we got danced out (actually my feet did, in my heels…) so Molly and I set off in search of dessert. We went to Summer Shack because I knew they had a late night menu, and lucky for me they also had port…and apple crisp with vanilla ice cream! It was a perfect end to the evening.
Actually the perfect end to the evening was being able to take an elevator upstairs and fall into bed! This was my first visit to Mohegan when I was going out AND staying over, and it was awesome. I certainly wish I had enough money to do it on my own…and frequently at that! But it was such a special evening that doesn't often come along. I think that's why I was able to just eat and drink what I wanted. And I didn't even drink or eat too much, so it was great to prove to myself that just because I allow myself to let loose and have a good time does not equate to going overboard! I drank plenty of water, didn't wake up hungover (from alcohol OR greasy/sugary food), and still made it to the gym the next day. I'd call the night a marvelous success and I'm so happy I was able to share it with my parents and Molly, such a long-time best friend!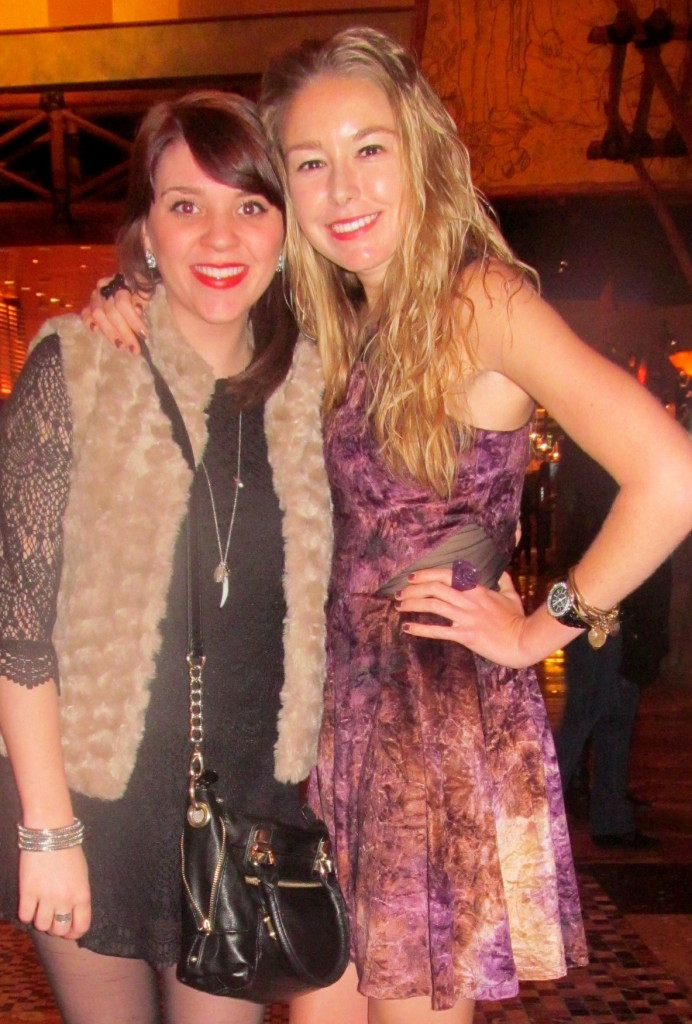 When was your last casino trip?
Do you ever gamble at the casino, or are you more into the bar and restaurant scene there?
What was most marvelous in your weekend?