Trade Em Up Tuesday: Back from ACK
Just wanted to say a quick thank you for your support in response to recovery the Instagram I shared this morning. Your support helps me keep on keepin' on!
Man, it's good to be back in Boston. I had fun Friday and Saturday in Nantucket for the Nantucket Wine Festival, but when I woke up Sunday I was so happy that I had an early ferry booked. I wanted to get back home and back to reality! So as you can imagine, I have a few trades for Trade Em Up Tuesday.
I would AND wouldn't trade…barely having any photos to share from the weekend. I did a lot of Snap story updating, but plain old pictures weren't really something I was feeling. The would trade is the fact that I continue to have a lot of body image issues when it comes to photos. It probably doesn't seem like it since I post what many consider to be a lot of pictures, but I probably delete about 10 for every 1 that I like. And taking that many photos would have been exhausting, so I just kind of gave up. I even posted one photo that bothered me so much after the fact that I ended up taking it down. It just wasn't worth trying to "fake it" at that point.
But I wouldn't trade the fact that I also wasn't taking a lot of photos because I just was enjoying company and my surroundings. I didn't really feel the need to take the perfect photo of every drink or every bite. I also was hanging out with some new friends or acquaintances and at this point, prefer to hold back on all of the food pictures if I can when I'm around someone I don't know too well. Just easier and more comfortable for everyone.
I would trade…making some poor drink/food related decisions. Nothing too crazy but the first night out I definitely didn't need my last couple of drinks, and I would certainly say the entire trip was a carb and snack overload. Epic cheese plate, late night pita chips, toasty bread, bacon-infused scone, and after-dinner french fries are just some of what I enjoyed. And OK, I guess enjoyment is important, but at a certain point the late night snacking became completely mindless or alcohol-induced and not really enjoyed. That I could have done without.
I would not trade…the fun I had! I mean it's Nantucket after all! Our house was so close to town, I got to visit one of my favorite spots (Cru) several times, and had a blast with my coworkers. The wine festival itself was very successful for us at 90+ Cellars. I even attended a fabulous Veuve Clicquot brunch! But I didn't take a single photo and also didn't drink a drop of champagne. That is not like me so you can see how out of it and not like me I felt over the weekend. So I was glad to come back on Sunday morning but can't doubt that I am thankful for the chance to once again go to Nantucket, and for work no less.
I would not trade…a sober #SundayFunday. So yeah, I woke up Sunday morning knowing I wanted to get off Nantucket, away from the food and the booze, and back to normal life. I was back in Boston shortly after noon and texted Emily to see if she wanted to go for a walk. Thankfully she said yes! I ended up jogging over to the Charles River Esplanade to meet her, and after our fun I jogged back home. The run felt surprisingly good, probably because I took Friday off and all I did Saturday was run about 1.5 miles before deciding that my body was not having it. I also managed to sneak some upper body weights in before I met up with her.
Anyway, after our walk Emily and I had some fun walking around near Newbury Street. We went into H&M to check out their home section, and ended up trying on dresses over our walking/running clothes because the dressing room line was INSANE. Too bad because I saw a lot of cute stuff I wanted to actually try on, but the line wasn't worth waiting in and the Sunday of an indulgent weekend is probably not the best day for me to be trying on clothes anyway.
I would not trade…staying awake for the Mad Men finale. I won't discuss it here because I'm sure plenty of people out there don't want to be spoiled. The reason I stayed up late to watch was because I didn't want to either be tortured all Monday trying to stay away from spoilers, or end up getting spoiled. So I won't ruin things for anyone who couldn't fight that sleepy urge. Believe me, after the weekend I had, I felt it. But let's just say I was mostly satisfied and thought the end was clever.
I would trade…irrational apartment-induced insomnia. So I get in bed after Mad Men ended, ready to zonk out. And instead, I realize that I can hear an intense gushing sound in my walls. Lots of gushing and churning water. I have lived in my apartment for a year and three months now, and had never heard something like that. And since dealing with a burst faucet last fall and a leaky ceiling over the winter, I've been rather paranoid. Suddenly I had visions of a pipe burst in the wall, water flowing in, and eventually what would give way to the weight of the water? My wall. So I ended up vacating my bedroom to the couch, where I couldn't hear the gushing sound as much, and could therefore forget about it and fall asleep. But I didn't end up getting to bed until after midnight, and woke up at 4AM to move back into my bed. Needless to say, Monday morning was extra painful.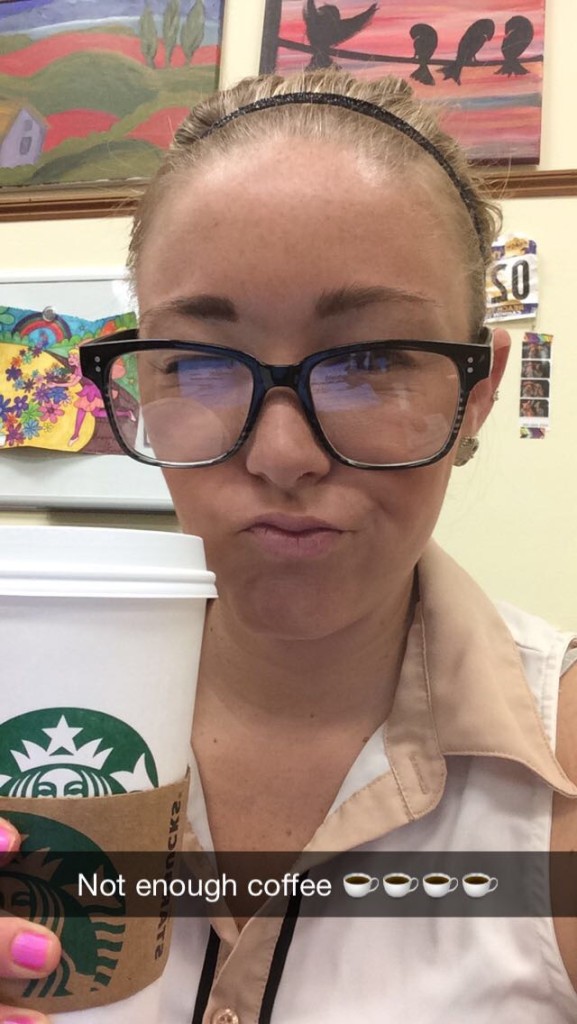 I would not trade…Monday evening spin class. Yaaas after too many absences due to work/events/travel, Danielle Dee's 6PM spin class at my BSC is BACK. Well, for me anyway. She was always there with her incredible energy and lose-yourself music. Despite the fact that the class was quite a struggle and I felt a bit on the edge of collapse the entire time (thanks, Nantucket), I'm SO glad that I went. It was one of those classes that had me wondering at the halfway point how I'd ever make it through the second half, contemplating leaving early at the 45-minute mark, and feeling bad-ass when I made it to the end of the hour.
I would not trade…a delicious homemade egg white casserole! I've tried several different ones and this was a favorite thanks to the addition of broccoli, which I roasted ahead of time. The recipe is from Jeanette's Healthy Living and my only regret is not thinking to add pesto, which I felt as soon as I took the first bite would have been a perfect compliment to the red pepper.
Time to kick Tuesday's butt. I have plans tonight and am hoping to sneak in a gym trip between work and said plans. Hope I make it out in time!
Have you ever been to Nantucket, or another beach town?
How did you spend your Sunday?
What would you trade and not trade today?