Brunch at Plan B Glastonbury
I received the food and drink in this post free of charge. However (and longtime readers already know this), I've been a fan and paying customer of Plan B for a very long time! They even named a burger after me back in the day.
I went home to Connecticut this past weekend to celebrate my dad's retirement, but made sure to spend time with old friends as well. On Sunday morning, Jeff and I had the chance to enjoy Plan B Glastonbury's brunch with Kat and Plan B's marketing director, Shannon. We arrived at 10:30am on the dot, which brings me to my first positive note about the brunch…it starts at 10am. Jeff and I are huge fans of early brunch, because sometimes you just get up and can't wait until noon.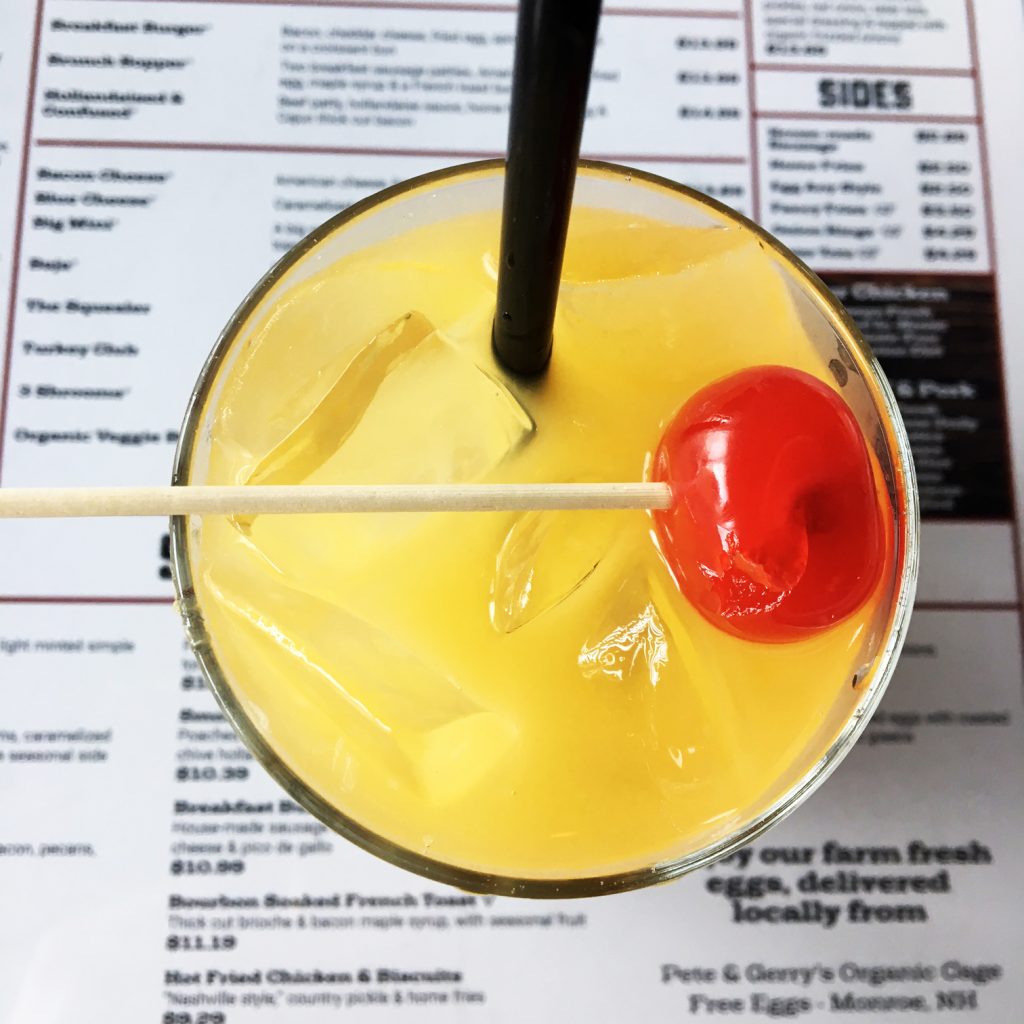 (Not) fun fact about Boston: there are no bottomless beverages and no happy hours. So when I saw that Plan B offered bottomless bourbon sours at their brunch – and for $15 no less – I had to jump on that deal. When in Rome, right?!
Quick note – the wonderful Winter Caplanson of Connecticut Food and Farm was on hand taking photographs of all our food, so you're going to notice a difference in quality of the photos in this post. As in mine are not as good as Winter's.
We decided to order an assortment of food and just share everything. Those who follow me on Instagram may have seen this beauty…the breakfast burger, topped with bacon, fried egg, cheddar cheese, and smoked maple aioli (which was, in my opinion, the magic touch).
Kat requested we order the fried chicken, and although it was too spicy for my palate, the spicy food lovers in the group were all over it.
I was cool with whatever everyone wanted to order as long as we could get the Twisted Eggs Benny: poached eggs, buttermilk biscuit, sausage, smoked tomato hollandaise, and sweet potato andouille hash. It was by far my favorite dish of the morning, and I think I could eat it for brunch every week! Again, the sauce made this one. Plan B has their sauce and condiment game on lock.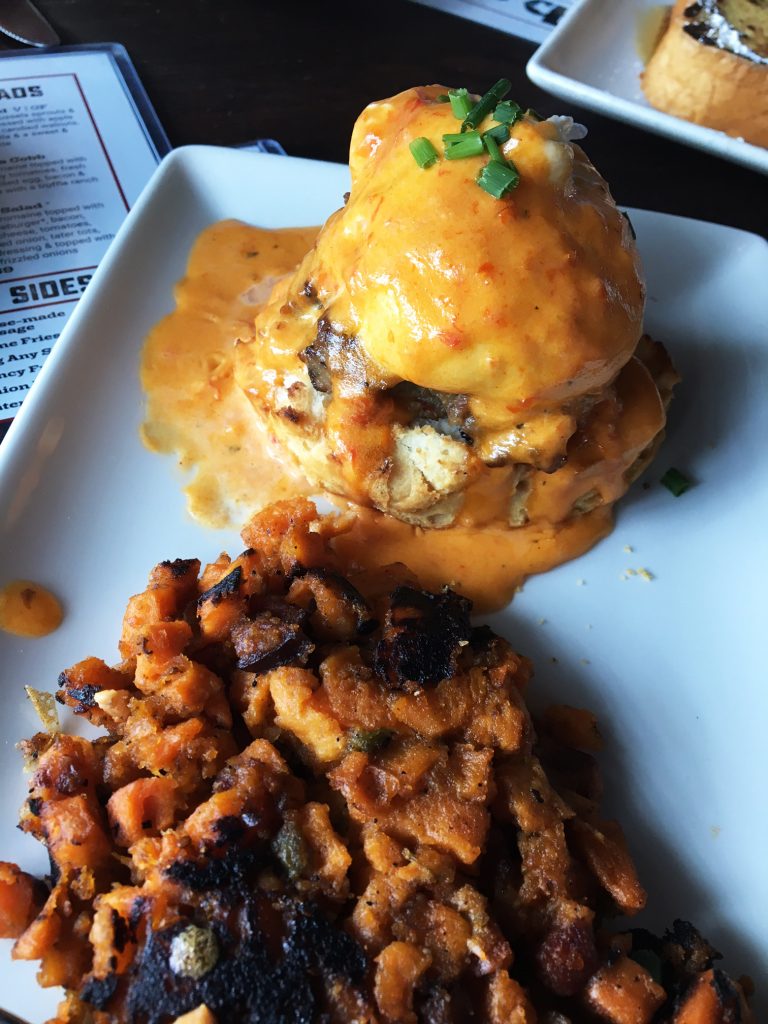 Jeff vouched for the steak and eggs, and everyone was pleasantly surprised by their presentation, which resembled that of an English breakfast!
All in all, it was a fantastic morning with old and new friends. I got my blogger game on (Boomerangs…no one can touch the food til photos are taken…etc) and it felt nice to dine with folks who understood that.
Writing this post made me VERY hungry, but that's what I get for writing it on an empty stomach with a glass of red wine by my side. I'm already excited for my next trip back to Plan B for lunch! Check out the full brunch menu on their website.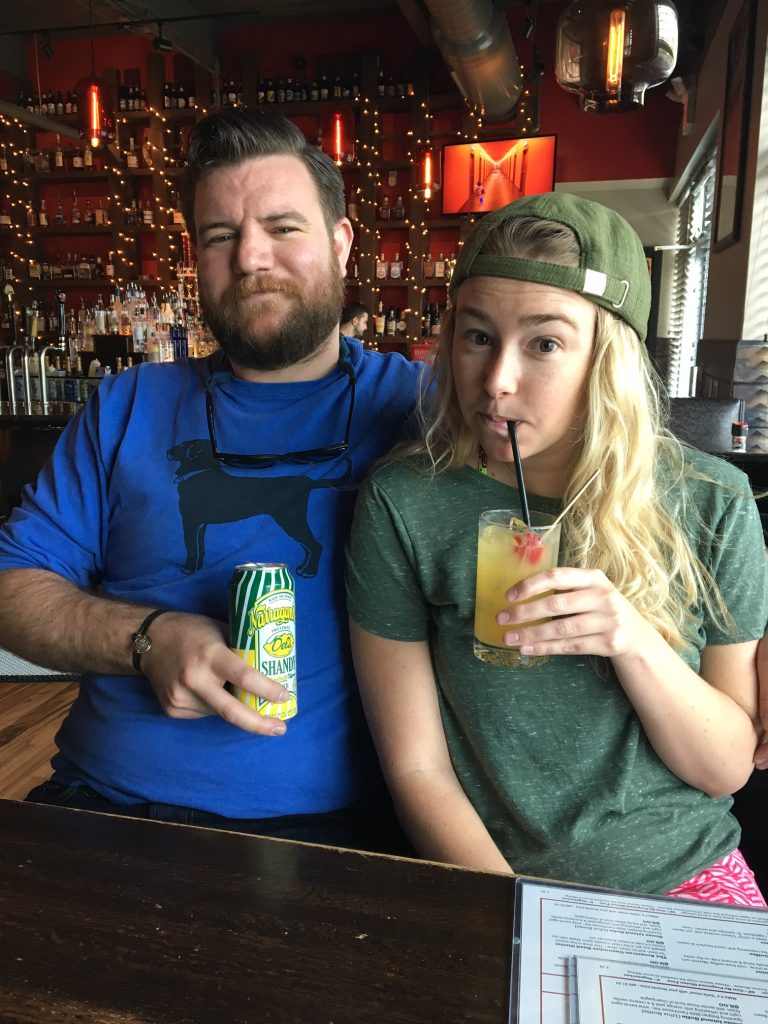 Are you a fan of early brunch? How about bottomless beverages?
What dish that I tried would you be most in to?