I received the food and drink in this post free of charge. However (and longtime readers already know this), I've been a fan and paying customer of Plan B for a very long time! They even named a burger after me back in the day.
I went home to Connecticut this past weekend to celebrate my dad's retirement, but made sure to spend time with old friends as well. On Sunday morning, Jeff and I had the chance to enjoy Plan B Glastonbury's brunch with Kat and Plan B's marketing director, Shannon. We arrived at 10:30am on the dot, which brings me to my first positive note about the brunch…it starts at 10am. Jeff and I are huge fans of early brunch, because sometimes you just get up and can't wait until noon.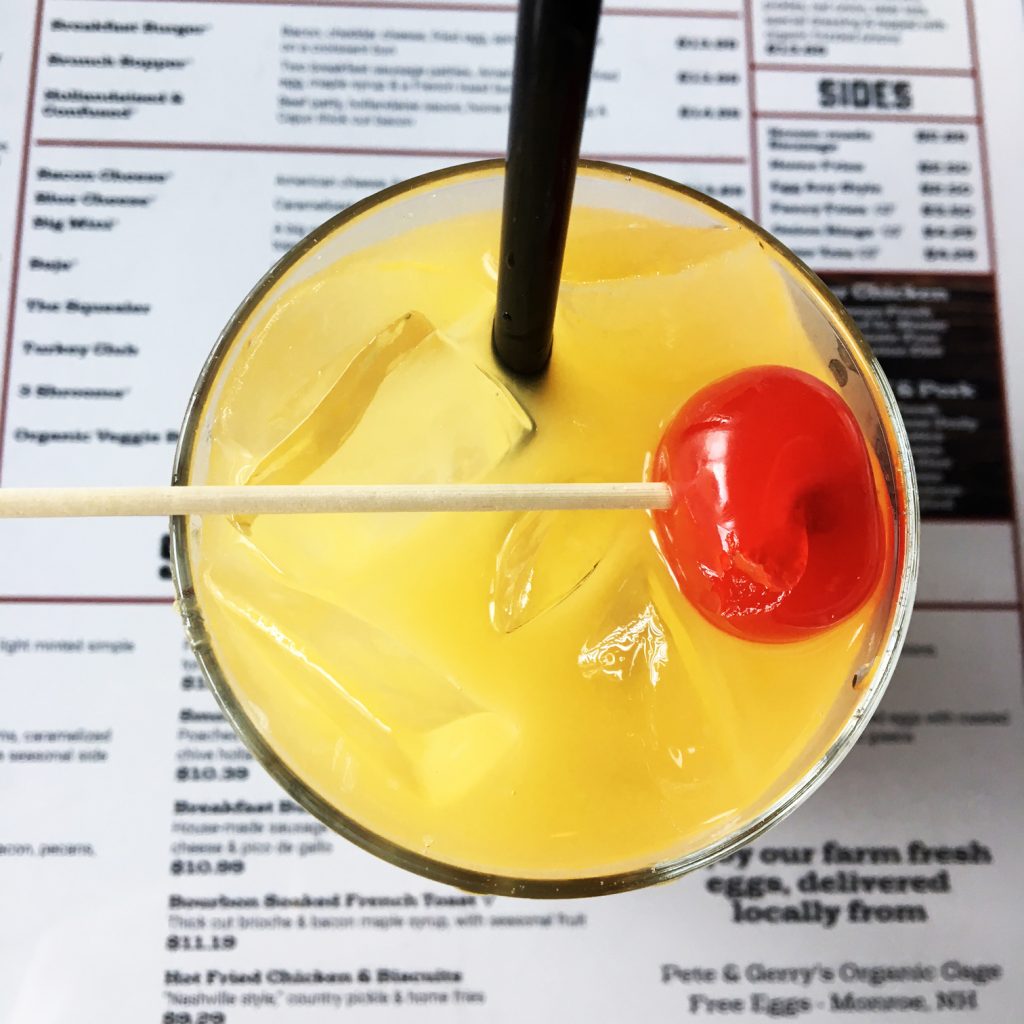 (Not) fun fact about Boston: there are no bottomless beverages and no happy hours. So when I saw that Plan B offered bottomless bourbon sours at their brunch – and for $15 no less – I had to jump on that deal. When in Rome, right?!